Grab Promo Codes | GH40 40% OFF GrabHitch - January 2018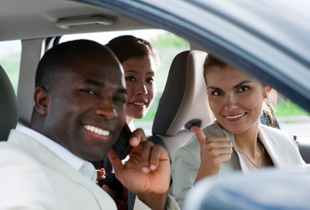 Enjoy the convenience of Grab. Grab a ride now!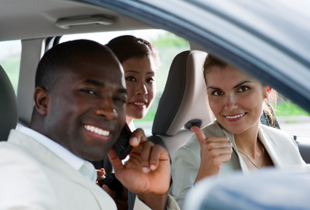 Download the Grab App for Android and save when you book a ride with Grab!
Book a ride to enjoy great Grab promo codes and offers to save on rides by simply downloading the free Android Grab App. Used by 259 users this week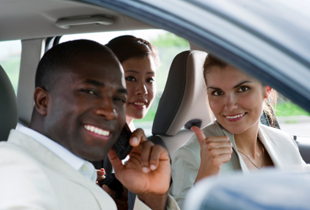 Download the iOS App for Free to Enjoy Cheap Rides and Grab Offers
Enjoy Grab offers, book cheaper and more convenient rides by just simply the free Grab App for iOS! Used by 238 users this week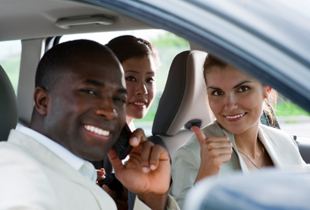 Grab Offers another way to save with 30% less on fares with GrabShare!
Share a ride with someone and Grab offers you up to 30% off your fare. Reach your destination for less with GrabShare! Used by 369 users this week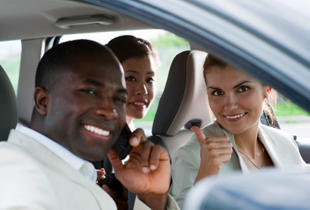 Enjoy Cashback on GrabCar Rides daily via the ShopBack Mobile App. Download the ShopBack App now!
See below for full Terms and Conditions.
From 24 May 2017, 0:00 onwards, $0.20 Cashback will be applicable on every JustGrab ride.

GrabCar rides consist of: JustGrab, GrabCar, GrabCar Premium, 6-seater Economy, 6-seater Premium, GrabShare and GrabFamily

ShopBack and Grab reserve the right to revise the T&Cs or to suspend or terminate the promotion at any time without prior notice or liability to any person.
Recent Articles
More about Grab
Grab is a Southeast Asian journey
Grab, which was formerly called MyTeksi, is currently Southeast Asia's leading ride-hailing platform. Its services are available in 6 countries across the region, and millions of people use the Grab app every day.
The Grab company believes that transportation is a right which everyone should have access to. It has been improving its services throughout the years to cater to commuters regardless of age, gender, employment, or status in life. In fact, Grab drivers are available 24 hours a day, 7 days a week to drive everyone in the morning to work and back home at night after a long day. Vehicle and ride sharing options are even present to suit everyone's liking, preference, and budget. Riders can choose from GrabCar, GrabTaxi, GrabHitch, GrabShare, GrabCoach, GrabFamily, JustGrab, GrabNow, GrabShuttle, and GrabRental.
So, if you are sick of being constantly put on hold while trying to urgently book a taxi, or being caught in several undesirable situations of attempting to flag down a taxi where none are available, just ride with Grab. You will never have to worry about finding convenient transportation again - and that includes GrabShuttle if you have more people to get on the vehicle!
Grab a car, Singapore!
Why use Grab? Transportation fares are exact and transparent; you do not have to worry about extra charges or the vehicle meter playing tricks on you. Grab has your back the moment you enter a Grab Car with a Personal Accident Insurance. You can also share your whereabouts with your loved ones for extra precaution and peace of mind using the Share Your Ride Ride feature. Grab drivers (aka partners) underwent rigorous screening to ensure you receive the best service. In fact, you get to rate them as well! This is a Grab app feature that allows you to send direct feedback to the company regarding their partners' on the road performance.
The best thing about Grab are the deals. Don't forget about Grab deals and Grab offers which you can avail by using the Grab app.
Grab app is everyone's transportation platform
Instead of having to frantically wave your arms up and down, or side to side trying to hail a cab, booking of your ride is all done through the Grab App. Yes, it is that simple. The app is available in Android and iOS versions, so as long as you have a smartphone (which is a great possibility at this day and age), you're good to go.
With the Grab app, you will be able to hail a cab at any time and any place. And by using a Grab coupon code, you can get the most competitive prices to book a private vehicle or a metered one.
To get started, download the Grab App. Book your ride in just two taps. Key in your pick up and drop off locations to get your estimated ride fare. You can also input any valid Grab voucher code that you have to avail of more savings and Grab discounts.
Following all that simplicity, click the big Book button at the bottom part of your screen. Grab will then source for the nearest drivers to you and find you one that is available. From there, you are able to track your driver's location and know the estimated time of arrival to pick you up in real time. Once you start your trip, you will also be given an estimated arrival time at your destination. After the safe ride, you can rate your driver, and even share your trip details with your loved ones or friends via social media sites such as Facebook, Instagram, and Twitter!
GrabCar and GrabTaxi, your quick and reliable rides to anywhere in Singapore
Whether you need a car ride for an early client meeting or a convenient ride home late at night, you can easily book a Grab Car or Taxi via the Grab App.
GrabCar is a product under the Grab app that will allow you to book a chauffeured ride for a reasonable fee. Despite being private vehicles, Grab cars and drivers have been ensured to have the appropriate commercial licenses.
And, GrabCar is not just GrabCar, if you know what this means. It has different versions. There's the GrabCar for your regular daily needs. There's GrabCar Premium for business or special occasion needs. Then, there is the GrabCar 6-seater (Economy) if you need a bigger vehicle with everyday rates. Last but not least, there is the GrabCar 6-seater (Premium) for extra luxury and a little bit more space.
On the other hand, GrabTaxi is a service allowing you to book cabs licensed by the Land Transportation Authority (LTA) from more options and for shorter waiting time. A similarity it holds with GrabCar is that it has versions, too! You can book a standard taxi for budget-friendly rates. You also have the limo taxi if you want a little more comfort in your ride. Lastly, you have the option to book an electric taxi for a unique cab ride experience.
GrabHitch and GrabShare -- your pocket-friendly social rides
There is no denying that the ride fares which Grab offers are indeed competitive and affordable. Here are two secrets to getting, even more, Grab savings: try booking using GrabHitch or GrabShare! You can still use a promo code Grab granted you with these 2.
How do the 2 differ?
GrabHitch is a social carpooling platform powered by non-commercial drivers giving you a lift along the way to help cover petrol costs. It's a cashless transaction and even allows you to expand your social network.
GrabShare is an on-demand ride-sharing service provided by professional GrabCar drivers. It allows you to share your ride and your fare with another party going in the same direction. Using this service gives you up to 30% savings on your ride fare, and you can even bring along an additional passenger with you.
Use GrabFamily for a safer ride for your kids
GrabFamily is Grab's on-demand child booster seat-equipped ride service. It is the first of its kind in Southeast Asia. It aims to provide safer rides for children between the height of 1 to 1.35 meters and weight of 15 to 36 kilograms (approximately 4 to 7 years old). It is an innovative development that has been created to cater to families who travel with kids. All you need to pay is extra $2 or $4 to your usual GrabCar fare depending on the number of seats used. That's a very low add-on fee to ensure your kids' safety on the road.
Booking a GrabFamily ride is the same as booking a regular GrabCar or GrabTaxi service. The only difference is the icon you need to select. To select this service, you need to choose the GrabFamily icon. GrabFamily vehicles are equipped with at least 1 Mifold booster seat each.
Make things simpler with JustGrab
JustGrab is a new service from Grab. It combines the company's car and taxi fleets to automatically assign you the nearest vehicle at an affordable fixed fare, be it a GrabCar or a GrabTaxi vehicle.
You can spot the JustGrab icon as the first icon on the left-hand side of the bottom navigation bar. You can book its service as you usually do on the regular Grab rides, and the nearest vehicle will be hailed for you. Just wait a few minutes and your ride will come to pick you up at your indicated location.
Another good thing about using the JustGrab service is that it is 10% cheaper than the non-shared, economy fixed fare service of the GrabCar.
Payments are hassle-free with Grab
You can opt for the basic payment options like cash and credit card. And then, there is GrabPay
GrabPay is a cashless top-up payment service under Grab. You can use it primarily to pay for your Grab rides, as well as send and receive payments for your small business. Credit and debit card linking is also possible for seamless transactions. Availing the latter can get you benefits and loyalty points from your card company. By using GrabPay overall entitles you to exclusive Grab promotions.
Here's the good deal. You can earn 2 times more GrabRewards points when you pay with GrabPay. With that said, you can redeem twice as many grab promos and freebies as compared to paying with cash. Don't worry about your Grab discount codes, you can still use them! Earning loyalty points and saving cash? Sign us up!
Save more with Grab coupon codes!
Grab makes its services even more affordable by regularly giving out incredible Grab coupons. These are usually given out via their newsletters, social media posts, SMS blasts, and through their partnerships with other services.
Let's talk about Grab voucher code redemptions
The grab promo vouchers you receive are up for redemption to give you cheaper ride fares or to get free rides. Yes, free! All you need to do is to key in the Grab code prior to booking a ride in the promo code field. The app will automatically calculate the deduction from your total fare. Note that 1 code is equal to 1 redemption attempt.
Avoid missing out amazing Grab vouchers by staying connected
More members-exclusive offers can be sourced when users subscribe to Grab newsletters or utilize the platform regularly. Personalized discount codes, exclusive Grab sale invites, and other promotional offers are sent to inboxes through Grab's mailing list. So, be sure to check your inbox regularly!
The fun doesn't stop there though. With so many amazing ongoing Grab deals, you simply have to stay connected via Grab's social media sites to avoid missing out. Follow Grab Singapore on Facebook, Instagram, Twitter! It's another secret to knowing getting more amazing Grab deals and promo codes. They even host contests with exciting giveaways or rare Grab promo codes as prices!
Speaking of savings and partnerships, Grab cashbacks have been made possible with ShopBack!
Alongside members-exclusive Grab voucher codes are cashback grants when you use valid ShopBack coupon codes when booking a Grab ride. GrabCar and JustGrab rides are entitled to $0.20 cashback if booked through the ShopBack mobile app.
What you need to do is click on Grab on ShopBack and proceed as usual. You can opt to click the Get Deal button of the ShopBack, Grab promo you wish to avail or even just copy the Grab voucher codes to your app. Use the unique Shopback code upon booking, and the cashback will automatically be credited to your ShopBack user tab within 48 hours. Cashback will turn Redeemable once you have completed your trip and your payment has been validated. The process may take 30-60 days to ensure that there are no hiccups. Shopback payout (and other bonuses) can be requested once the $10 credit is reached.
Do take note to only book via the ShopBack mobile app, not to edit the Notes to Driver portion and ensure that you don't have existing trips to successfully apply your ShopBack deals.
Earn side income by becoming a Grab driver!
Yes, you read that right. Why not become a Grab partner? There are both full-time and part-time options available. With more people using Grab, this would translate to more opportunities for you. And you can even earn extra training on how to respond to emergencies on the road. Grab drivers undergo several training courses like first aid, CPR, Automated External Defibrillator (AED), and Defensive Riding.
This is how simple it is to be a Grab driver.
You will receive Grab ride bookings (also known to drivers as jobs) via the Grab driver's app. You accept the bookings and proceed to pick up your passengers. Getting there is easy as you will be guided by a GPS navigation system. Drive to your passenger's destination to complete the trip.
Whether you are already a taxi driver servicing the community or a car owner who wants to fund future plans or a Good Samaritan who wants to help out the community get convenient rides around town - Grab can be a partner for you. You can be among the many selected riders to service the cities!
Got your own business? Why not use Grab for Work?
Grab is also a simplified business transportation. It allows registered businesses to manage regional travel expenditures in Southeast Asia through its transparent, paperless business transport solution. You need not worry about tracking receipts or making claims. Grab receipts are easily accessible and are automatically synced to 'Concur', an expense management platform.
You need not worry about trying to gain insights into your team members' travel behavior. Having access to Grab for Work allows you to create a cost-cutting plan on business on travel. You can set ride policies on when and where your team can use Grab for business rides.
Bill payments are flexible too. Whether you are directly billed or utilizing a corporate credit card, you can manage group payments via the Grab for Work portal. Your team members can also use their personal credit or debit cards, Grab voucher codes, or cash to pay for their Grab rides.
Grab for Work rides are safe and insured. There is a 24/7 hotline for crisis support to ensure that your company gets the best out of its Grab for Work experience.
Wondering how you can tag your Grab rides as Business Rides and separate them from your personal travels? It's simple. Tap on Personal to change your tag to your Grab for 'Work group'. If your company requires a code or trip description, just key it in. Then, choose your payment method. Your ride statement will be automatically sent to your email address.
If you are unable to receive a statement, you may verify your settings. Via Grab Hub, you can select your group and choose how frequent you wish to receive ride statements -- Weekly (sent every Monday) or Monthly (sent every first day of the month).
Maximize your Grab experience
Make the most out of your Grab ride experience when you get your questions answered. The Grab crisis support hotline is open 24/7 to assist you even when you are on the road. You can also check out Grab Help Center for answers to frequently asked questions.
If it's business transactions you wish to have with Grab, you can reach out to their office at 28 Sin Ming Lane, #01-143, Midview City, Singapore 573972. Alternatively, you can call the Grab Driver Center at +65 6655 0005. You can build your brand together with Grab partnerships. Your brand events can get happier with personalized Grab voucher codes. You can have Grab as your business' fleet partner, too. And there is the Grab Venue app to allow you to book multiple rides. Partnership applications can be sent via the Partner with Grab page.
Go visiting with Grab CNY deals!
Ditch public transport and go with Grab this Chinese New Year to help you when you go visiting! Do check out Grab for any Grab CNY promo codes to help you get to where you want with added savings!
Love these incredible grab deals and grab promos? Check out these other similar merchants on ShopBack Singapore!
There is no denying that Grab certainly solves critical transportation challenges and makes getting around Singapore much faster and more affordable. Its millions of users and partnerships with the biggest business names prove it.
If you love these incredible grab deals and promos, then you should definitely check out these other merchants on ShopBack Singapore. You might end up stumbling upon exciting deals, too! Easybook, Rail Europe World, Uber, Priceline.