Grab Promos, Codes & Promotions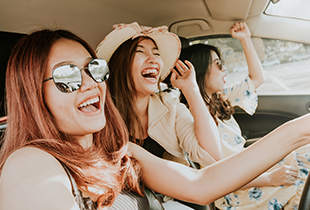 Enjoy the convenience of Grab. Grab a ride now!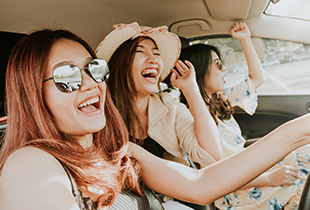 Earn Cashback off your Grab rides. Be sure to look out at ShopBack for the latest promo code for bigger savings!
Book your ride now!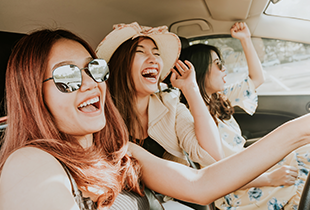 Grab: Book Grabshare and earn Cashback! Find the latest promo at ShopBack now!
Book your Grabshare now!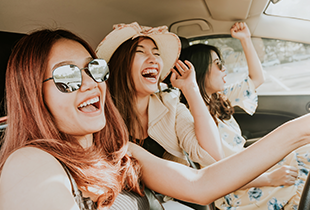 Grabcar: Enjoy Cashback rewards or get maximum savings by looking for the latest Grab promotion at ShopBack!
Getting around made easy and affordable!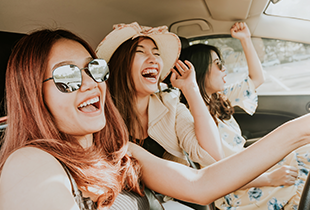 Get Cashback as you get around in style with GrabCar Premium Be sure to visit ShopBack for the latest Grab promo code to save more!
Travel with style with GrabCar Premium!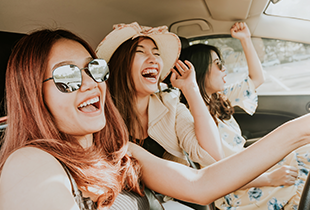 Accesibility for all: GrabAssist makes sure everyone gets a ride! Earn Cashback and find the latest Grab promo code at ShopBack and enjoy more savings!
Let grab bring you around!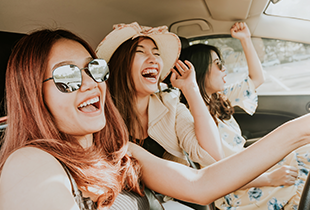 Get Cashback and a better experience with Grabcar+! Additional savings can be yours - just look for a Grab promo on ShopBack!
The best ride experience!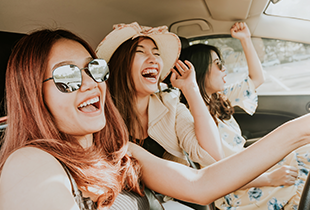 JustGrab: Book with the Grab app now and get Cashback! Find a code at ShopBack for bigger discounts now!
Book your JustGrab with ShopBack!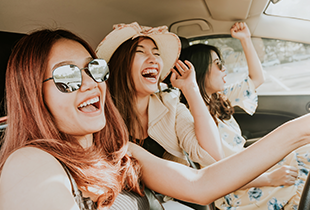 Get Cashback on your Grabfamily bookings or look for a Grab promo code at ShopBack to save even more!
Perfect for parents of little ones!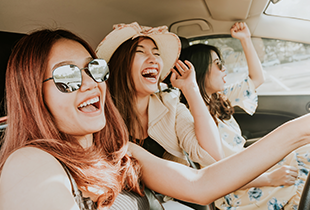 Get Cashback on your Grabcoach bookings. Look for Grab promo code on ShopBack for even more savings!
Looking to move the masses? Grabcoach has you covered. Book today!
ShopBack and Grab reserve the right to revise the T&Cs or to suspend or terminate the promotion at any time without prior notice or liability to any person.
Recent Articles
More about Grab
Get a ride with Grab Singapore
Are you looking for an effortless solution regarding transport service? Grab is one of the fastest growing companies in South-East Asia which provides one-stop transport facility for a wide range of customers.
The journey of 'Grab' started from the inconvenience of getting a taxi in the South-East region of Asia. The simple vision transformed into a bigger dream when the Grab started along with 'My Teksi'. Currently, Grab is located in six countries and provides daily service to the customers. Let's look at the different places which can currently get this service by Grab.
The Grab service currently is available not only in Singapore itself but also in Malaysia, Indonesia, Thailand, Vietnam, Philippines, Myanmar, and Cambodia.
Enjoy the Flexible and Variety of Services by Grab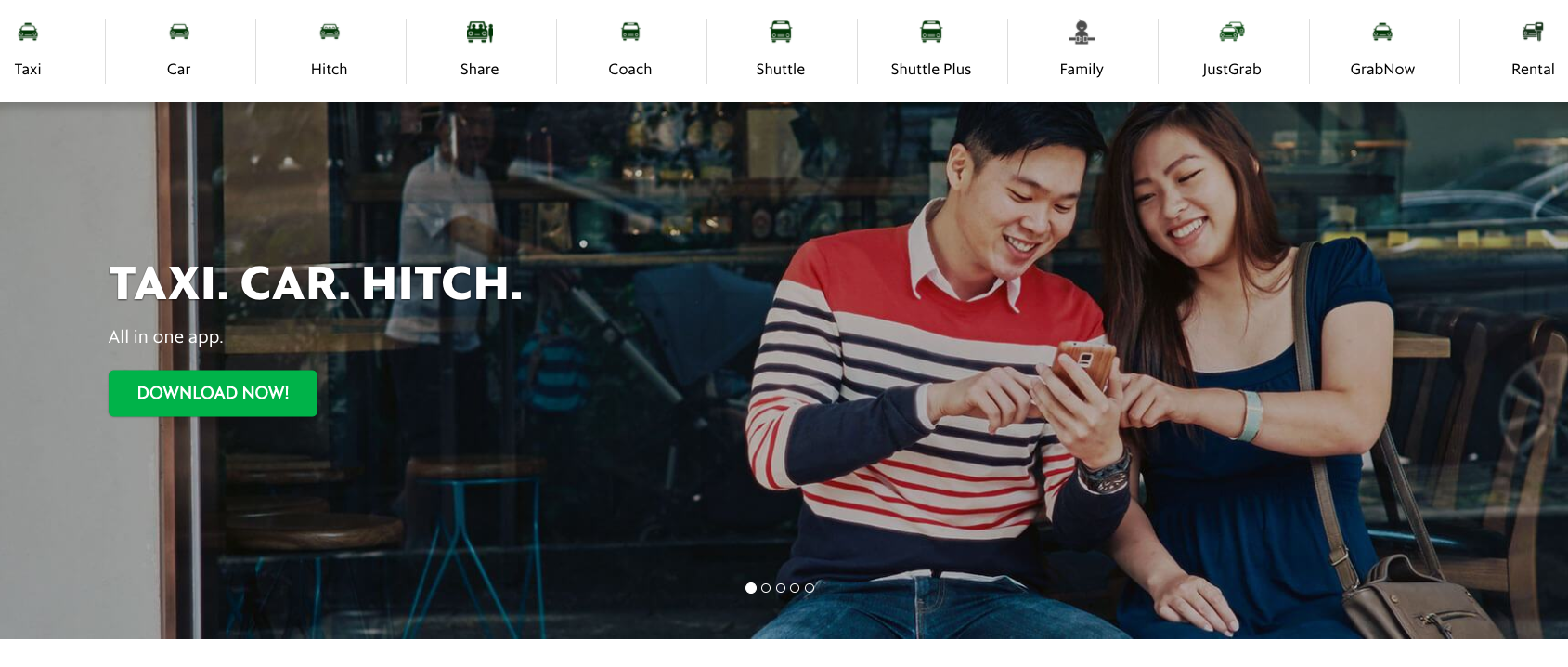 Grab Taxi: Grab Taxi is one of the easiest transport option ones can think of while searching for a taxi ride. The reasons to choose this service are
The Flexible Payment Options
LTA approved License
Constant Availability of Taxis
Less waiting time for customers
Grab taxi ensures the flexible payment procedure where you can pay according to your wish – either by cash or card. All the rides are legal and well-insured by LTA which makes the travel a lot secure. Taxis by using Grab service is more readily available than by any other way. Thus, you can avoid the long waiting time and make your journey hassle-free. Grab partners with the drivers from Citycab taxi, Comfort Taxi, Premier Taxi, Transcab, prime Taxi, SMRT.
Fare for Standard Taxi:
Flag down fee is $3-$3.90
booking fee is $2.30 - $3.30 (w.e.f. 1 Oct 2016)
Advance Booking: $6-$8; waiting time is 22 cents for every 45 seconds
distance fares are 22 cents for 400m above 10 km and 22 cents for above 10 km
Grab Car: Car rental has never been so satisfactory before and with Grab, you will be able to feel the difference. The reasons you want to choose this service are:
Economy to Premium services
Fixed and transparent fares
Personal accident insurance
Quality and experienced drivers
Grab car service is tailored according to the customer needs with different options – from economy to premium services. Know the exact fare before booking a ride. Your accident insurance is done by Grab and thus, they cover your safety too. Through Grab, you can book screened drivers rated by you, to get the best-secured ride. Mental peace matters while you travel.
Grab Car service offers:
Grab car – everyday car for a general purpose
Grab car premium- luxury car for any special occasions or business purposes
6-seater economy – bigger car at everyday prices
6-seater premium – spacious car for a luxury ride
Fare for Grab car:
The base rental is $2.50;
Per KM rate is $0.50;
Per minute rate is $0.16;
Demand surcharge is capped at $100 (dynamic pricing);
Additional waiting time is $3 for every 5 minutes;
Toll charge is sustained from pick up to destination;
Additional stops or additional distance is $5 per stop or 5 km maximum 3 tops;
Booster seat use is $2 per seat/per child.
Grab Hitch: Grab Hitch is a wonderful option for you with respect to your daily transport. You can expand your social network by meeting people from every walks of life. It gives a stress-free cashless transaction option where you can hop in and out while enjoying your special ride.
How to use:
Enter the trip details
Enter the pickup and drop off
Grab app finds a driver nearest and and drivers that are on the way
Grab Share: Grab Share is an economic option which is affordable for any customer who does not mind to share the ride. The benefits of GrabShare are
30% less fare charge
On-demand carpool option in the same direction
Guaranteed one drop-off point
No need to detour
Two different kinds of drop-off sequences
Option to be assigned to a taxi/car from the largest combined fleet of conveyance in Singapore
Driver waits for 3 minutes to ensure no lingering time for the other passenger
Option to bring one additional passenger
Grab Share driver will not accommodate any additional stop for any rider
Sharing rides help the environment
Grab Coach: When you need a large capacity vehicle like minivans or buses you can go for Grab Coach. You can book grab up to 7 days in advance, you can also book via the website form submission in 3 days lead time up to 60 days in advance. There are reasons why you should use this service
Get vehicles with large capacity and in various ranges
Fare is fixed and transparent
Available options to book both at last minute and advance
Flexible booking facility
Grab Coach Offers:
Minivan of 13 seat allotment – Use for a big team or family
23 seater coach – For the bigger count of people
40 seat allotment: For a huge team or camping etc.
Grab Coach Fare:
Bare fare: 13 seater- $65; 23 seater- $95; 40 seater: $120
Midnight surcharge: $10 for all seaters (12 am to 6 am)
Additional waiting time: $10 for all seaters (every 15 mins)
Additional stop: $10 for all (For every stop within 10 km)
Grab Shuttle: Grab shuttle is powered by beeline and a much inexpensive option than taxis. One should use this service for
Affordable price
Faster arrival to destination with minimum stops
Booked seat for personal comfort
Cashless payment option and real-time tracking of the vehicle
13-23-40 seater bus option respectively
The Fare for Gab Shuttle: Fare depends on the route chosen and it doesn't have any surcharge. It ranges from $3.50 - $5 according to the route, distance does not make any difference.
Grab Shuttle Plus: It's an on-demand service for the passengers from Punggol bus-stop area in Singapore. People get this service from and to the bus stop at a very affordable price. Service hours are 0600 to 2200 daily which includes public holidays. Vehicles are 13-23 seaters and all air-conditioned.
Here is why you will love this service
Extremely affordable price
Combined feeling of taxi and bus
Cut down your travel time
Do not have to wait for scheduled bus
Booking option for personalized shuttle service in 3 days advance
Booking through phone app available
Fares: Fares are fixed for all rides that are $1.20 per ride with a guaranteed seat availability.
Grab Promos and offers: Four free GrabShuttle plus with the promo code 'SHUTTLEPLUS' on the payment screen. Share your personal codes with your friends and they and you will get 2 free rides.
Grab family: Travelling with children is always an important aspect of life and the safety matters more than anything else. The Grab Family comes with first on-demand child booster seat equipped car service in South-East Asia. It is a law that all passengers traveling in a hired-car, below the height of 1.35m and age of 4-7 years, shall use a child-safe device like a toddler-seat or a child booster seat with a seatbelt.
Fares: It's just $2 or $4 more than usual Grab car depending on the seats you use. The base fare is $4.50, per kilometer rate is $0.50, and per minute rate is $0.16. Per seat $2 is used during the ride for the children's booster seat.
Just Grab: Just Grab is a combined service of car and taxi fleet, it automatically assigns you to the nearest vehicle. It offers fixed and affordable charges. The reasons to use Just Grab are
Promise to provide a faster commute when booked through its app
Booking is a one tap application
It is 10% cheaper option than Grab Car
Automatically selects the nearest vehicle
Offers fixed price
Fares: The base fare is $2.50 ( per km rate is $0.50/ per minute rate is $0.16). Fixed fare when booked but depends on demand-supply ratio and surcharge is applicable as necessary.
Grab Now: This is one of the most innovative options among all the services. You just need to flag a taxi. Once you do that, select the icon Gran Now in your 'Grab' app and you will be able to book a taxi on the spot with the driver. The reasons to use Grab Now:
Cashless payment through debit/credit/GrabPay credits
No admin fees and no standard taxi booking fees if paid cashless
Get the Grab rewards points, discounts, and other goodies
Grab Promos and offers: while flagging a taxi, you can enjoy the benefits of Grab Rewards, cashless service, and promo codes instantly. With the promo code when available and you can get a dollar off each time you flag a grab taxi.
Grab Rental: This is a smart choice for the passenger who loves the hassle-free ride. It provides some of mind by providing quality care and reliable service. The various reasons to use Grab Rental are:
Reasonable price – rental starts from $50 per day
Quality cars and secure service – trusted fleet partners for safe ride
Flexibility in rental schemes – daily, monthly or yearly basis
Low startup – deposit as low as $200
Assured Driving – insurance, wear and tear, maintenance and road tax are covered
No paperwork needed
24x7 maintenance assurance
Available cars – used sedan, used MPV, New Altis, New Prius, Electric
How it works:
You must be a citizen of Singapore or permanent resident
Age should be 21 years or above
Driver's experience must be at least 2 years – class 3 or 3A
Apply with your NRIC and 3/3A driver's license to the Grab Office
Book your car in 30 minutes
Why should one choose 'Grab Pay'?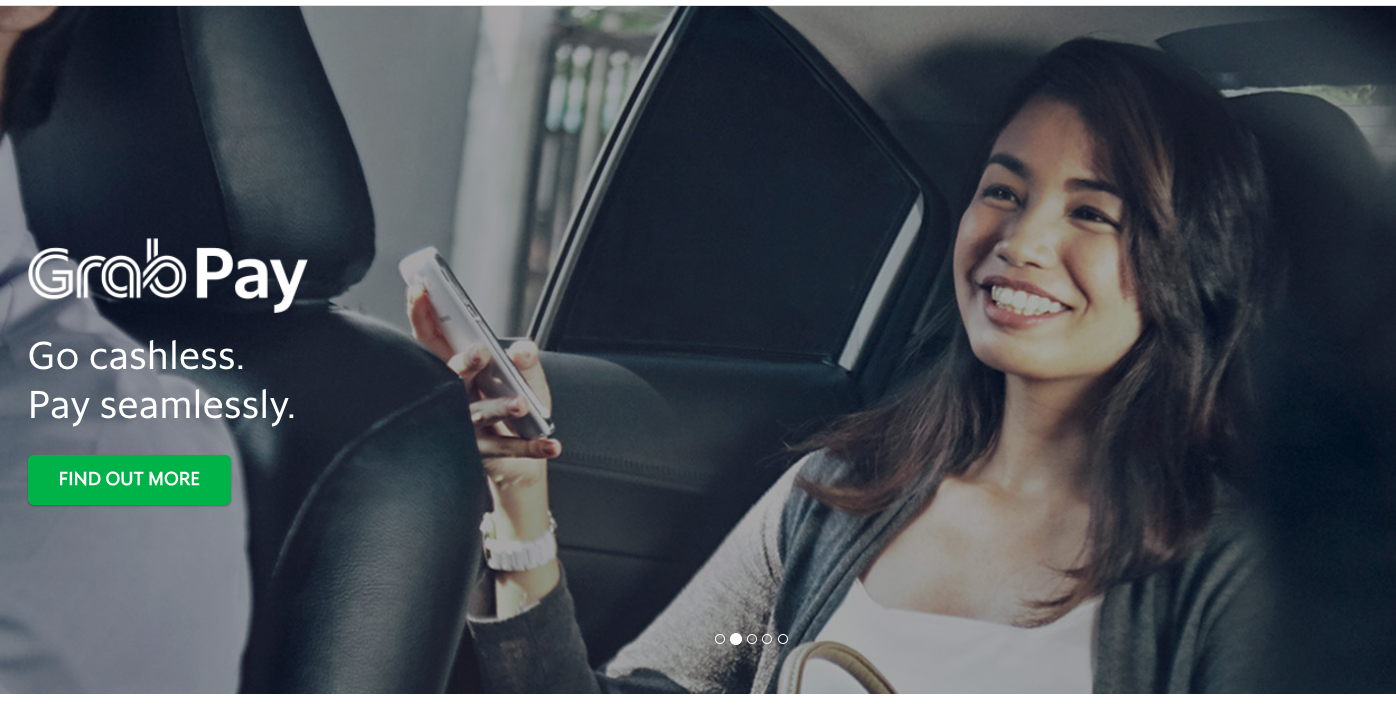 Grab Pay is one of the most efficient ways to book a car or taxi without having to fumble for change when you arrive at the destination. The other attractive features are
Seamless and cashless
Top up with GrabPay Credits
Share your GrabPay credits with family and friends
Link your debit/credit card and get loyalty points while spending for Grab rides.
Enjoy vouchers and Grab promotions
2X extra reward
Easy to use app option
Grab some cashback with Shopback
If you are thinking how to locate the deals and coupons, no need to search for it everywhere. Grab is in the Shopback's growing list of stores - which includes uber. Some of the Grab promotion codes from Shopback are:
GH40 40% OFF GrabHitch - January 2018
Enjoy the convenience and easy access of Grab. Grab a ride now.
Download the Grab App for Android and save when you book a ride with Grab by booking through the app.
Enjoy the cheap and convenient rides by simply downloading the IOS Grab app
Share your ride with another person and save up to 30% discount on your Grab ride. Use GrabShare to reach your destination.
Get Discounts and Coupons for more enjoyable ride
Grab offers travel services which are safe and convenient anywhere around the town. It provides exciting offers which give an extra perk to your rides. These are few examples what kind of offer you can get from Grab, which changes time to time:
Latest Grab Promo Codes GH40 40% OFF GrabHitch - January 2018
Grab Pay payments
first two cashless rides free or get $15 off for your first ride with Grab Pay with the promo code: EASY
For 2250 Grab reward points, get a $5 voucher to use at Starbucks. Redeem from the Grab Rewards catalogue of Grab app.
For 2230 reward points get $5 off at Mc Donalds, redeem from Grab Rewards catalogue.
Enjoy $3 cashless rewards from Grab Pay with your homegrown merchant.
Redeem the Cineplex's movie tickets with 5300 Grab Reward points.
Enjoy $5 off 3 rides from 22nd January (12:00pm) to 26th January (11:59pm), make in-store transaction of 1 Grab Pay of at least $3 at your favorite hawkers, stores and cafes.
Social Media links to get the promos at your fingertip
Check out Grab Promotions Across the Region