Grab Discount Codes, Promo Codes & Coupons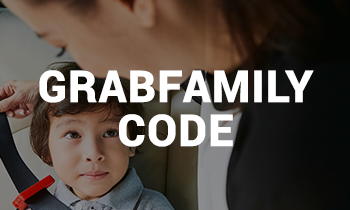 $2 surcharge waiver for GrabFamily ride!
Valid for one-time use only. Valid on top of Cashback. Valid only for GrabFamily rides. Valid for both New & Existing Grab customers. Valid for all ShopBack customers.
Enjoy Cashback on GrabCar Rides daily via the ShopBack Mobile App. Download the ShopBack App now!
See below for full Terms and Conditions.
From 24 May 2017, 0:00 onwards, $0.20 Cashback will be applicable on every JustGrab ride.

GrabCar rides consist of: JustGrab, GrabCar, GrabCar Premium, 6-seater Economy, 6-seater Premium, GrabShare and GrabFamily

ShopBack and Grab reserve the right to revise the T&Cs or to suspend or terminate the promotion at any time without prior notice or liability to any person.
Recent Articles