Photobook Worldwide Printing, Photo Albums + Coupons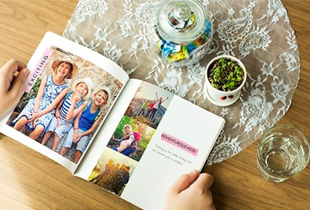 Get up to 80% off and free shipping when you buy 5 copies and above!
Valid for a limited time only. Refer to merchant's websites for T&Cs.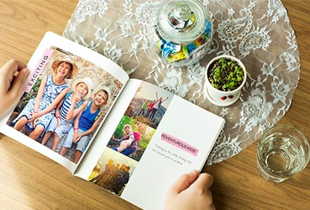 Enjoy Cashback when you shop at Photobook today!
Grab your favorite products ranged from photobooks, home decor, photo gifts and many more! Photobook T&Cs apply.
ShopBack must be the last link you clicked in order to get Cashback. If other website links are clicked after clicking through ShopBack, Cashback will not be tracked (E.g. coupon and deal websites)

If for some reason your payment made on merchant page has failed, do click through ShopBack again and re-do your purchases to ensure tracking is still active

Return to ShopBack and click through to the merchant every time you are making a new transaction.

If you are making 3 separate transactions on the merchant, you should click through ShopBack 3 times, each time before making a new purchase.

For more details: www.shopback.sg/terms-and-conditions
Recent Articles
More about Photobook Worldwide
Photobook Singapore – the one-stop shop for all your photo needs
The Photobook online store is the place to go if you're looking for photo frames and photo books to keep those precious memories close to you. With the wide range of photobook printing services, photobook design services, photobook products and more, you will be able to keep copies of your favourite photo memories. Choose your favourite photobook design – there are many to choose from at the Photobook online store! Photobook online products also make great gits for your loved ones. Catch your favourite photobook deals and photobook promotion at Photobook online! There are a great many photobook deals up for grabs as long as you keep your eyes peeled. Save on your favourite photobook design and get all your photobook printing at a discounted price. Be sure to use Photobook coupons, discounts and promo codes to get the best price!
Wait – ShopBack Singapore offers you cashback on all your Photobook online purchases and photobook printing at Photobook Singapore!
If you think that you've saved the most you could out of your Photobook online buys, then think again. ShopBack Singapore is going to give you even more savings, thanks to our exclusive cashback service! That's right, just by clicking through ShopBack, you will stand to get up to 13% cashback on all your photobook printing and photobook online purchases at the photobook online store. These savings are on top of the great photobook deals and coupon codes that you can find on their website. To make sure that you secure the cashback, be sure to follow a few simple steps. Firstly, sign up for an account with ShopBack. Then, search for Photobook online on our website, then click on your favourite photobook deals or photobook promotion. Then, you will be directed to the Photobook online store, where you can then shop as per normal. Add your favourite Photobook printing services and products into the shopping cart, then make payment (enter any Photobook discount, promo or coupon codes if you can!). That's it – wait for the cashback to be registered in your ShopBack account! Do note that this may take up to two days. Should you face any problems in getting your due cashback, be sure to drop our customer service staff a note or give us a call. We will be happy to help with any of your queries about ShopBack cashback.
Be sure to stay connected with Photobook online for the best Photobook deals, photoook promotion offers and more
Keep up to date with the great Photobook deals, coupon codes, promo and discounts online by following Photobook Singapore on their online social media websites. Photobook has a plethora of online sites for you to stay updated – like them on Facebook, follow them on Twitter and keep up with them on Instagram. This is the most convenient way for you to be the first to find out the great photobook coupons and photobook promotion offers online. Alternatively, subscribe to their mailing list today and enjoy a great photobook promotion – get an exclusive free gift from Photobook online!
If you love the wonderful Photobook printing services with the beautiful Photobook design, then you're going to love the other great stores that we have on ShopBack. Be sure to check out the Home & Living Section at ShopBack for more related deals such as Fave promo codes and Lazada deals on ShopBack's website. Happy shopping!