Vestiaire Collective Promo Codes and Cashback on ShopBack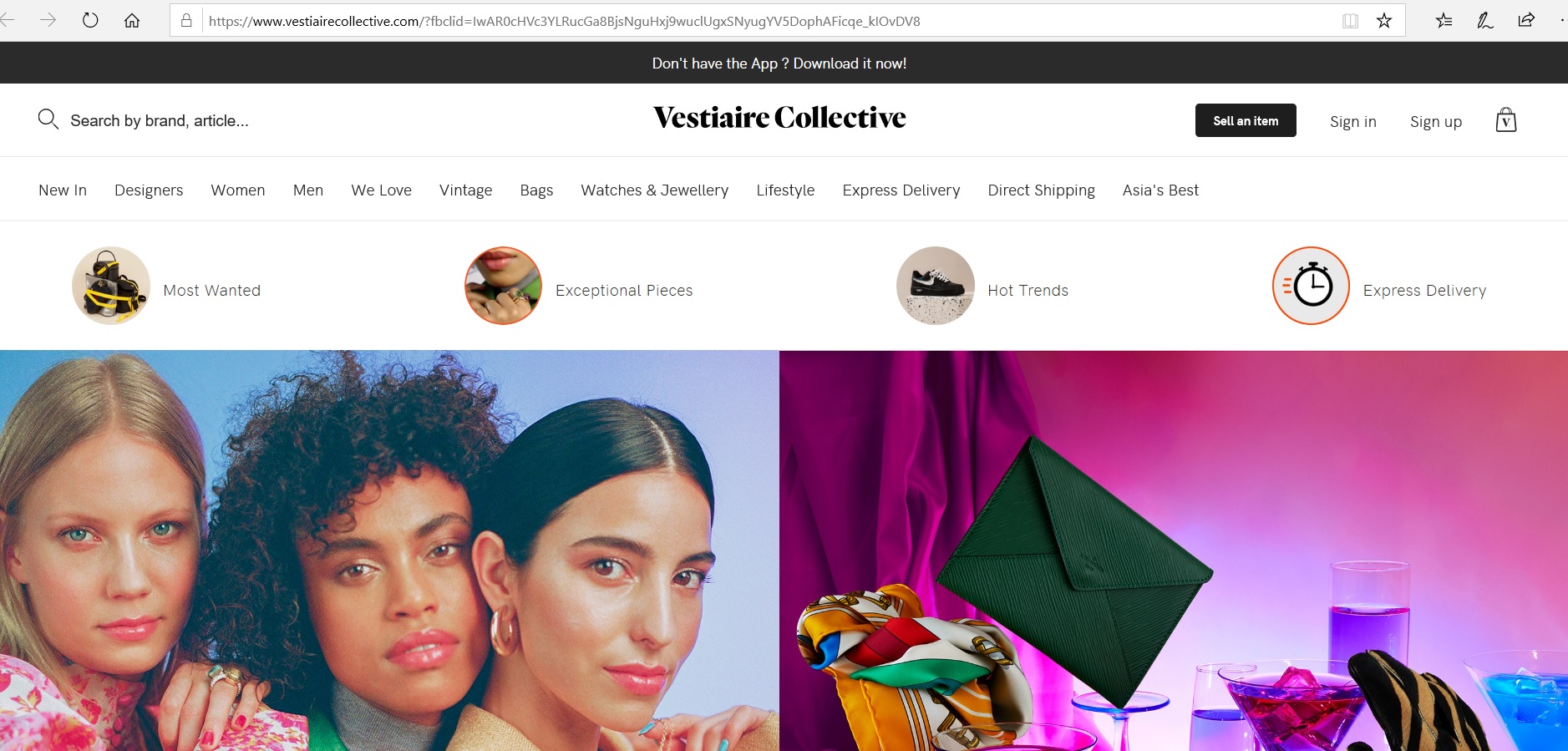 Vestiaire Collective is an international luxury fashion resale store that was born from the idea of reusing beautiful apparels/accessories from our wardrobes. After the concept came to life in 2009, it has ever since been inspiring people to come forward and follow this sustainable process of buying and selling. Every week, the company s vast community of sellers brings in 25,000 new pieces, and buyers get to browse more than 3,500 designs every day, while enjoying great discounts during Vestiaire Collective promos.
The company follows a well-planned approach towards creating its catalogues; then checks and ensures the quality of all the items that come to the warehouse. After a thorough check, only authentic, quality items will be sent to you. Vestiaire Collective boasts of its global reach from the time of its launch till date, while still staying connected with its French roots. It is now a community of more than 7 million people from across 50 countries in Asia, Europe, Australia and the United States.
Some great deals in the past include:
$30 off for Vestiaire Collective app users

$12 off on your first order for new customers

USD20 off on your first order for new users
How to Find Vestiaire Collective Codes and Promotions
Vestiaire Collective promo codes are made easily accessible to you when you are on a shopping spree. ShopBack is your one stop shop for finding all the available discount vouchers. ShopBack s Vestiaire Collective page displays all the current Vestiaire Collective sales and deals offered on your favourite items. Signing up for e-mailers and newsletters, and browsing their social media sites are also a great way to know about such deals. An obvious way to see the ongoing offers is by visiting the Vestiaire Collective website. The website s different sections will display all the available Vestiaire Collective discount codes for that particular season.
Types of Vestiaire Collective Offers Available on ShopBack
It is definitely advantageous for shoppers to shop at Vestiaire Collective with ShopBack. Whenever you purchase an item, ShopBack adds cashback rewards to your account. The ShopBack page displays ongoing Vestiaire Collective discounts and promotional offers, which you can see upon logging in to ShopBack. Additionally, ShopBack also offers various additional discounts like upsized cashback and special offers from time to time.
Maximise Your Savings When Shopping at Vestiaire Collective
Getting the most savings when shopping is every customer s wish and ShopBack makes sure you get exactly what you wish for. The best way is to check out all the Vestiaire Collective vouchers on ShopBack s Vestiaire Collective page. But for that, make sure you are registered with ShopBack and logged in. Now, with a bag full of discounts in your hand, you can apply the Vestiaire Collective coupon codes at the time of shopping. Once you enter the Vestiaire Collective promo code received from ShopBack, you will be getting maximum savings on all your purchase items. Need more? Registered ShopBack users will receive cashback from ShopBack when shopping at Vestiaire Collective, provided the discount codes applied are the ones displayed on ShopBack.
How to Get Cashback with ShopBack
ShopBack offers a simple approach to earning cashback. You can start by opening an account on ShopBack. After this, you simply have to visit the Vestiaire Collective website through the ShopBack site. Once ShopBack redirects you to the Vestiaire Collective site, enjoy browsing and shopping for your favourite items. Since you visited via ShopBack, it will track your steps and offer Vestiaire Collective cashback to your account. It is best if you read through the 'Tips to ensure cashback and terms and conditions on ShopBack s Vestiaire Collective page, while also not missing out on the available Vestiaire Collective coupon codes displayed there.
Connect with Vestiaire Collective
Get to know more about special Vestiaire Collective deals, customer benefits and other updates on their social media channels: