Quandoo Promotion & Discount Code May 2019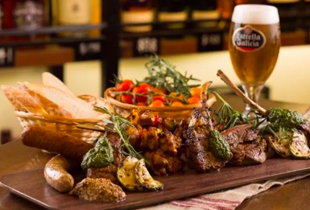 Salt Grill & Sky Bar: Pre-order via Quandoo for this exclusive 3-course dinner in the sky at just $90 NETT (U.P. $140)
Great promotions, discounts and deals on Quandoo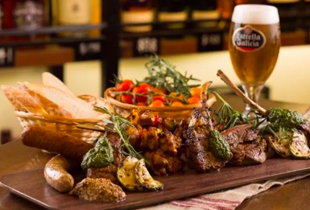 Dallas Restaurant & Bar: Enjoy 20% off a-la-carte food items from 5pm to 6.30pm daily!
Great promotions, discounts and deals on Quandoo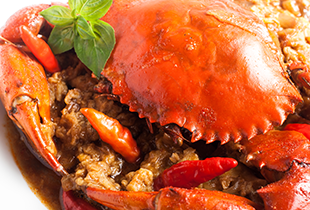 Singapore Cafes
Great promotions, discounts and deals on Quandoo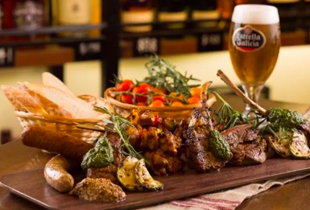 Get cashback on your steak restaurant reservation. Save more when you visit ShopBack to find the latest Quandoo promo!
A hearty steak meal made affordable awaits you with Quandoo and ShopBack!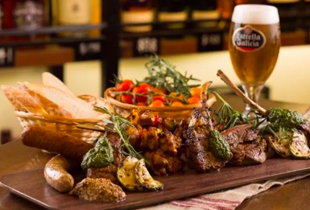 Visit ShopBack and look for the latest Quandoo promo code to save more on your Irish Restaurant reservations!
Guinness pies and the lot are all waiting for you!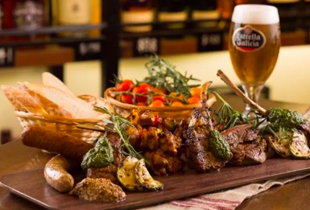 Get Cashback on your reservations!
Great promotions, discounts and deals on Quandoo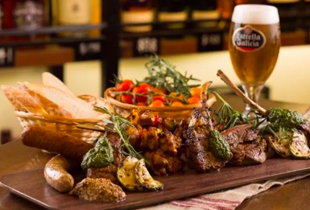 Fancy some African food? Reserve a restaurant with Quandoo now! Find a promo code at ShopBack to save more!
Have a gastronimical journey through Africa and earn Cashabck with ShopBack!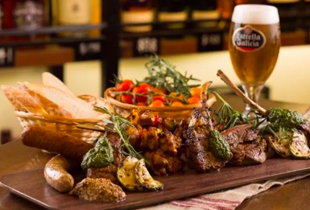 Enjoy Arabian cuisine with Quandoo! Also, earn Cashback and get access to the latest promo code at ShopBack!
From Hummus, Kebabs, Arabian tea and many more!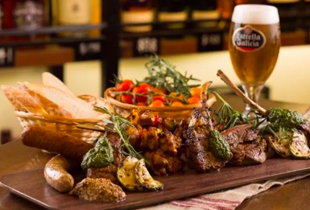 Earn Cashback as you sample a taste of England with British Restaurant reservations! Find out about the latest Quandoo promo at ShopBack!
Save on your Quandoo reservations with ShopBack!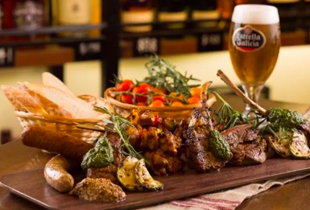 Orchard Road Restaurant Reservations: Visit ShopBack to look for a Quandoo promo code to save on your restaurant reservations!
Dine affordably at the heart of town!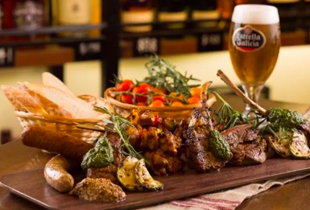 Enjoy local fare with Quandoo and earn Cashback or save more when you look for a Quandoo deal at ShopBack!
Reserve your restaurants with Quandoo now!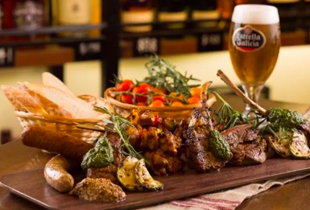 Explore Spanish food with reservations from Quandoo! Get the latest info on promo at ShopBack to save more!
Explora Spain through the medium of taste!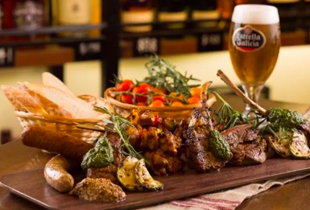 Save more on Steamboat reservations by looking for a Quandoo discount code at ShopBack!
Hot comfort food plus Cashback - the perfect combo!
From 6 Feb 2018 00:00 onwards, Quandoo Cashback has been revised to $4 Cashback. Your Cashback will be tracked as $0 first, and will turn to the correct amount after completing your reservation.

For more details: www.shopback.sg/terms-and-conditions
More about Quandoo
Discover New Culinary Experiencesd with Quandoo
Quandoo is a one-stop online destination for making quick and easy reservations at your favourite restaurants. It is a fast-growing real-time table reservation platform offering an effortless and seamless booking experience at all kinds of restaurant. Quandoo is headquartered in Berlin, Germany, with international footprints in countries like Switzerland, Austria, Turkey, Italy, Poland, South Africa, Middle East and Singapore.
Quandoo serves as the perfect medium between consumers and the restaurants. Diners can easily scan through a wide range of restaurants from local favourites to popular fine-dine restaurants and select their destination. The platform not only empowers the diners to explore the restaurant space, but also make reservations at the restaurant of their choice. Thanks to the Quandoo sg (Singapore) website, or the official Quandoo app, booking a table at your favourite restaurant has become extremely easy and hassle-free.
Quandoo was founded in December 2012 by Phillip Magin in partnership with Ronny Lange, Daniel P. Glasner, Sebastian Moser and Tim-Hendrik Meyer. With an initial seed funding of US$ 2 million raised from established technology sector investors, Quandoo launched its services in Berlin, Germany, in April 2013. By the end of the year, the platform was operational in 11 more major cities of Germany as well as in Italy, Quandoo's first international expansion.
In January 2014, the company announced the closing of its US$ 8 million Series B financing round led by DN Capital and Holtzbrinck Ventures. With this financing, Quandoo accelerated its expansion in Europe. The restaurant booking platform reached the 1 million seated diners milestone in May 2014 and established 11 offices across Europe. By the month of June, Quandoo was functional in 76 cities around the world.
In July 2014, Quandoo closed its Series C financing round with raised capital of US$ 25 million. The company expanded beyond Europe and launched itself in Singapore, South Africa and the Middle East. Quandoo incorporated several features such as loyalty points for bookings, promotions of partner restaurants via Online Marketing, live counter of the total number of seated diners and an in-house made table management system that is efficient and easy to use. Such features hugely facilitated restaurateurs' daily business and created a platform where food enthusiasts could interact and promote interest in trying variety of cuisines among customers.
Within a span of one year, Quandoo became the market leader in Singapore and Hong Kong, despite the competition from several other similar platforms such as Chope and HungryGoWhere. With more than 1000 restaurant partners in Singapore and more than 2 million seated diners, Quandoo continues to dominate the Singapore market as the strongest player in this domain.
Restaurant Categories offered by Quandoo
Quandoo offers an easy and hassle-free platform to book restaurants specialising in different cuisines. The Quandoo website has carefully categorised all the restaurants according to the cuisines they serve such as Chinese, Cantonese, Asian, Italian, French, Japanese, Thai, Mediterranean, Vietnamese, International, Korean, Indian, Indonesian etc.
| Quandoo Restaurant Categories | Quandoo Restaurants |
| --- | --- |
| Chinese | Beauty In The Pot, Fragrant Garden, VLV Singapore, Sea Scent at Keppel Club, Prima Tower Revolving Restaurant, Yunnan Garden |
| Italian | Aura, Latteria Mozzarella, Senso Ristorante & Bar, Platypus Kitchen, La Strada, iO Italian Osteria |
| Japanese | Takumi, Sushi Jin, Fukusen Japanese Restaurant, ShuKuu Japanese Izakaya & Sake Bar, Megumi Japanese Restaurant, Keyaki Japanese Restaurant |
| Thai | Tamarind Hill, Thai Hao Chi Mookata, Yhingthai Palace, Siam Village, Soi Thai Soi Nice, Thai'd Me Up |
| Korean | Kko Chi Bar, Kko Kko Nara, SBCD Korean Tofu House, Woorinara, Hyang-to-gol Korean Restaurant, GoroGoro Steamboat & Korean Buffet |
| Indian | Sakunthala's Food Palace, Khnasama Tandoori Restaurant, Gurkha Palace, RAS The Essence of India, Zaffron Kitchen, Delhi Restaurant |
| Indonesia | Seafood Paradise, Tingkat PeraMakan, Ajumma's, New Ubin Seafood, San Guo Grilled Fish, Pagi Sore |
| European | Brine, Alma, 63Celsius, NOX, The Carvery |
| Asian | The Rice Table, The Clan Restaurant, Coriander Leaf, Chang Korean BBQ, Twins, Todamgol |
| | |
Apart from the above mentioned categories Quandoo lists many more, such as Hotpot, Cantonese, Steamboat, Sichuan, Dim Sum, Fujian, Café, Dessert, Bar, Wine Bar, Cocktail Bar, Pizza, Pizzeria, Pasta, Trattoria, Calabrese, Neapolitan, Osteria, Roman, International, Izakaya, Sushi, Ramen, Peranakan, Fusion, Asian Fusion, Singaporean, British, American, Filipino, Belgian, Burger, Pan Asian, Portuguese, Taiwanese, Scandinavian, Cajun, Tex-Mex, French, Steakhouse, Halal, Spanish, Tapas, Fish, Vietnamese, Australian, Mexican, Mediterranean, Middle Eastern, Themed, Vegetarian, German, Gourmet, Kebab, Lebanese and Turkish.
How to Make Reservations on Quandoo?
The Quandoo website has a simple and user-friendly interface for its users. The search box on the home page enables the diners to search for specific restaurants, cuisines or restaurants based on their location. The homepage also features sections like "Irresistible Deals" for Quandoo offers and Quandoo discount codes, and "Discover the best restaurants near you" for diners' convenience.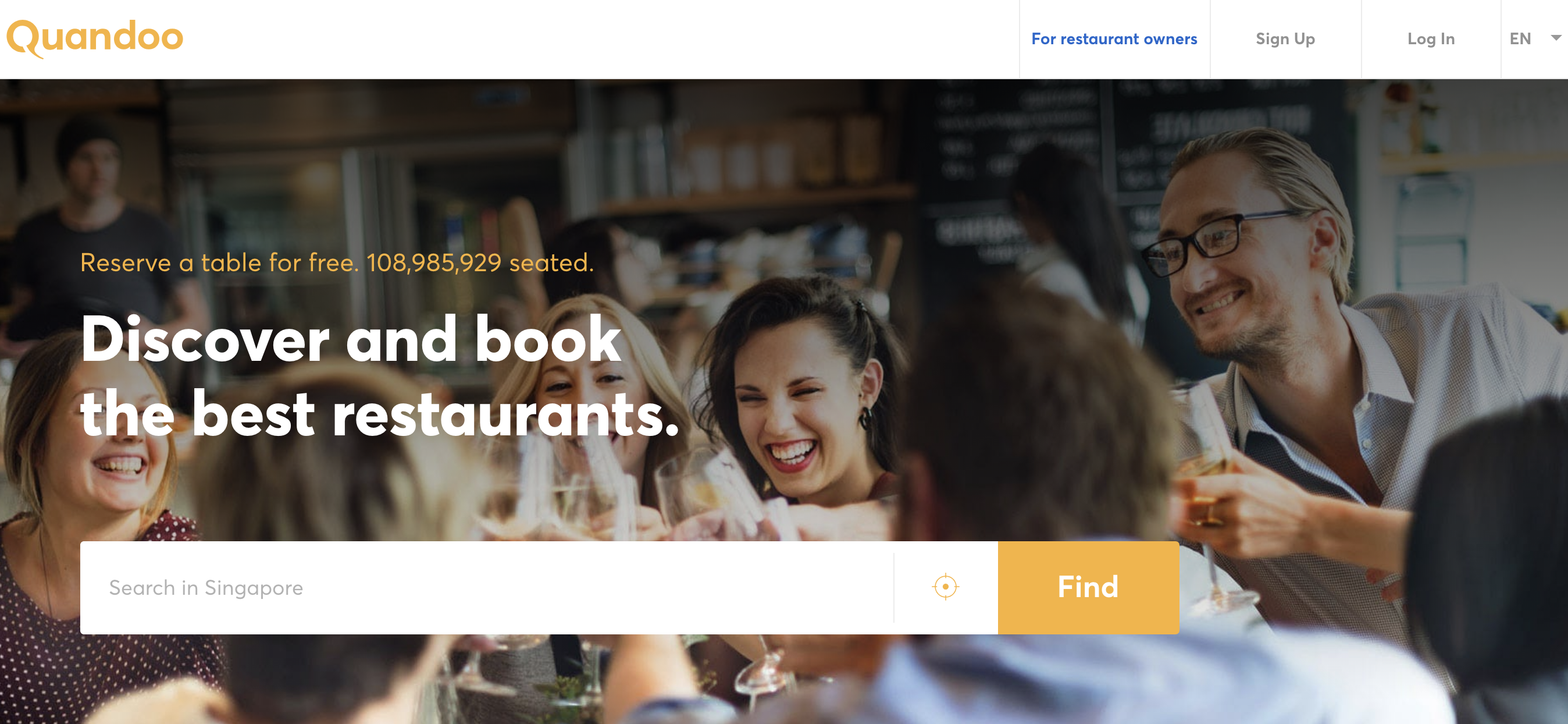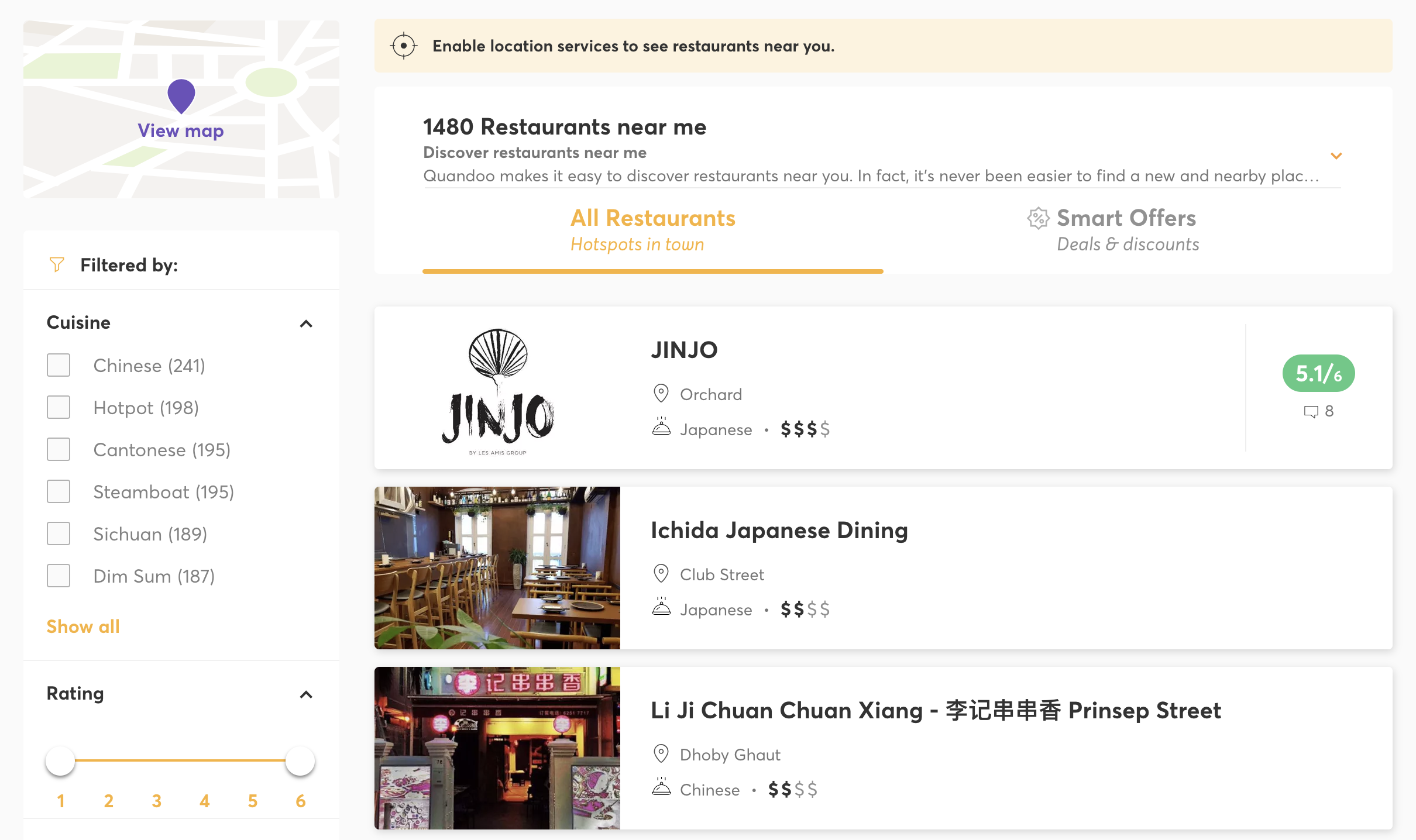 Browse the various restaurant categories and select the one you wish to explore. The website will display a list of restaurants for that category.
Click on the restaurant of your choice. You will be directed to the restaurant page where you can go through the details of the restaurant, its location on the map, its ratings, menu highlights and customer reviews.
Once satisfied with your choice, you can make reservations by entering your reservation details on the right pane of the page. Select the number of people, date of reservation and time and click on 'Reserve my table'.
You will be directed to the reservation page where you need to provide the details like email address, your name, phone number and special request if any. Diners can either reserve a table using a Quandoo, Google or Facebook account or they can make the reservation without an account, by simply providing the required details.
The reservation page also features a box where Quandoo users can enter Quandoo promo code or Quandoo voucher code that the website offers to diners during Quandoo promotions or custom offers. After filling in all the details, click on 'Reserve Now' to complete the reservation process.
Payment Options on Quandoo
Quandoo is primarily a restaurant table booking platform. The service provided by Quandoo is free of charge to the user. However, some partner restaurants require the diners to provide their debit/credit card information for security purposes or/and to pay for the cancellation fee if applicable.
Quandoo also provides 'Smart Offers' with or without pre-payments (pre-paid credit/pre-paid menu) for specific reservations and may be subject to further conditions and/or requirements. For availing pre-paid smart offers or buying Quandoo vouchers, diners can use their credit cards verified by VISA, MasterCard.
Different Coupon Codes and Discounts on Quandoo Singapore
Quandoo offers many types of discounts and deals throughout the year. Under the section 'Irresistible deals', diners can access exclusive Smart Offers to get best discounts and restaurant deals at the featured restaurants subject to specific terms and conditions.
At present, ShopBack offers $4 cashback on Quandoo reservations.
Quandoo's Mother's Day promo: Find the latest updates with ShopBack!
A great way to treat your mom during this special day is by taking her out for an amazing dinner. No matter what her favourite cuisines are, you can be sure it will be made more affordable because ShopBack has all the latest updates on the best Quandoo promo codes & sales! So take your mom out for a gastronimical night out with the help of a Quandoo promotion brought to you by ShopBack!
How to Redeem Coupons and Vouchers at Quandoo
Discounts and deals can elevate your dining experience by enabling you to enjoy sumptuous meals at affordable prices. It not only saves money but also makes your experience more enjoyable. Quandoo makes sure to offer some great deals in its 'Irresistible Deals' section at the best restaurants in town so that diners can eat to their heart's content at their favourite restaurants without burning a hole in their pockets.
Here's the step-by-step process to redeem coupons and vouchers at Quandoo:
Step 1: Select the restaurant for reservation. You can use the filters on the left pane to find your choice of restaurant.
Step 2: After choosing the restaurant, enter your reservation details in the boxes such as the number of people, date, time, guest name, email address and phone number. At the bottom of the page, you will find a box called 'promo codes'.
Step 3: Enter the Quandoo promo code or any other applicable Quandoo code to avail discounts.
Step 4: Click the 'Reserve Now' button after you agree to Quandoo's terms and conditions.
How to Book Tables on Quandoo using Shopback
ShopBack offers $4 cashback if you make table reservations via Quandoo. Here are the steps to be followed to earn Quandoo cashback from ShopBack:
Step 1: Visit the ShopBack website and select 'Quandoo' listed in the dining tab of ShopBack's homepage. You can also use the search box to find the link to the Quandoo store.
Step 2: Read the terms and conditions and any other relevant information, such as tips to ensure cashback listed on the page.
Step 3: Click on the "Activate Cashback" button located on the top left corner of the page.
Step 4: To find more attractive deals and coupons, check out the 'Quandoo Discount Codes, Promo Codes & Coupons' section.
Step 5: You will be redirected to Quandoo website to browse and make your reservations at the required restaurants.
Step 6: You will be eligible to earn cashback from ShopBack on placing your order. The cashback rates might differ based on your history with ShopBack, i.e. whether you are a new or an existing user.
The cashback offer is not applicable on purchases made directly on Quandoo app.
Quandoo's Terms and Conditions
Here are the terms and conditions that you must be aware of before booking a table through Eatigo's website.
The Quandoo reservation function is a Quandoo service which is provided free of charge to the users. However, a diner may have to pay to avail additional services.
Quandoo will inform the user about the status of their reservation request and any changes, if applicable via e-mail. If the reservation is made more than seven (7) days in advance, Quandoo will send a reminder to the user, forty-eight (48) hours before the time of the reservation by e-mail. An invitation to review the Partner will be sent via e-mail within 7 days after the reservation.
A diner may be requested to provide their debit card or credit card details to Quandoo when making a reservation with one of the Partners for additional services or measures like "Smart Offers" or "Cancellation Fee" etc.
If unable to honor a reservation, the user must cancel the reservation as soon as possible and no later than the time specified during reservation process and in the e-mail confirming the placement of the reservation (the "Cancellation Cut-Off Time"). To cancel, the diner may either use the link in the confirmation e-mail or go through the "Reservations" section of their user account.
If the user does not show up to honor a reservation or cancels a reservation after the Cancellation Cut-Off Time, the user shall pay any applicable cancellation fee to Quandoo (the "Cancellation Fee") which may be applicable in three amounts, 100%, 50%, 20% of the full Cancellation Fee as specified during reservation process. By accepting the terms and conditions, the user authorizes Quandoo to charge the cancellation fee to the debit card or credit card details provided by the user to Quandoo during the reservation process.