Sephora Promo Codes & Offers 2019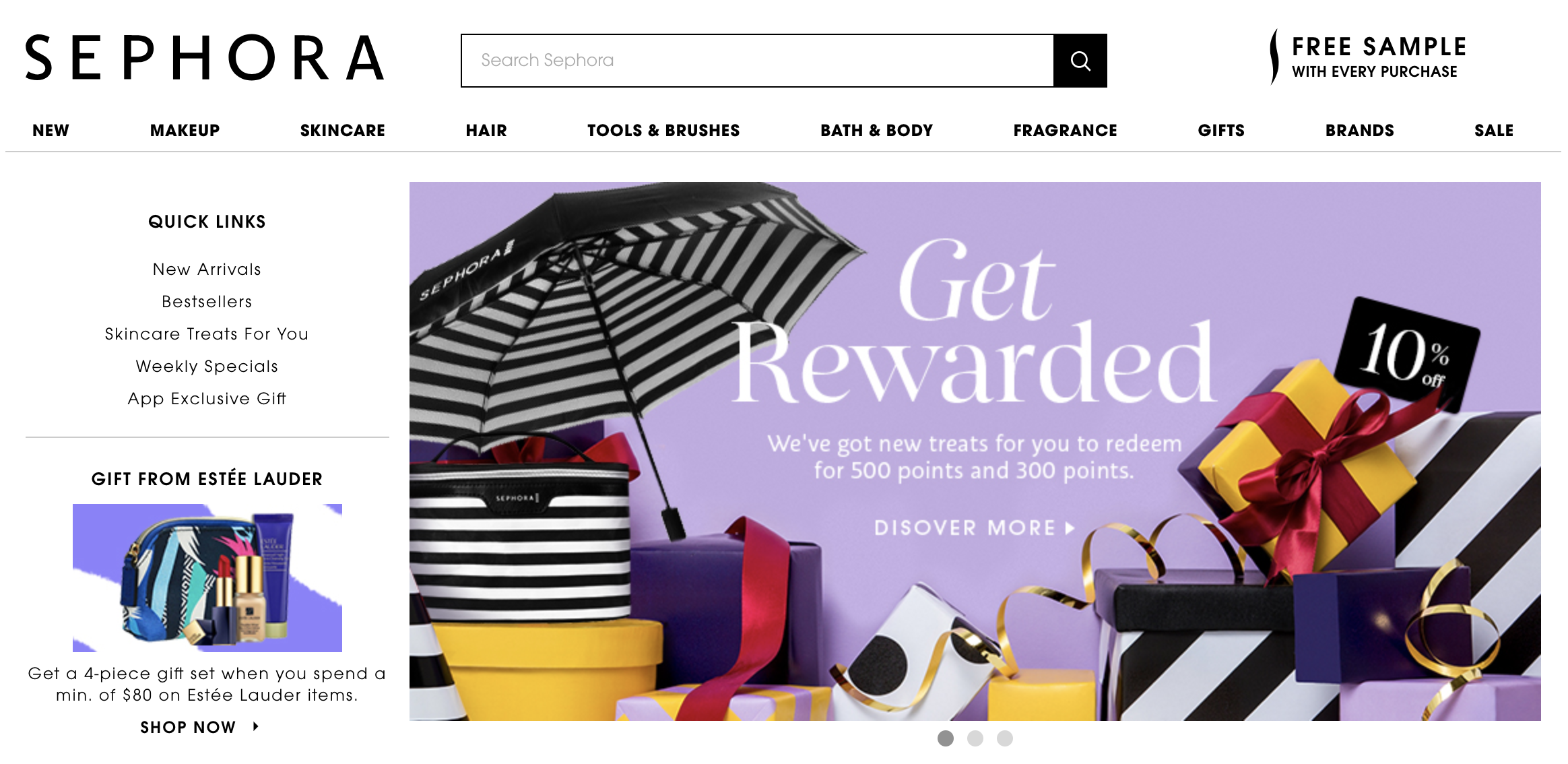 Sephora is known across the globe for its amazing cosmetics products. The stores have an open-sell environment that encourages established and new brands equally.
Some Sephora offers featured in the past on ShopBack before includes:
Use Sephora promo code HAULIDAY to enjoy 20% off all exclusive brands

Markdown: Enjoy up to 50% off

New Sephora users enjoy 8% off with code ONLINE8

7.5% Upsized Cashback for new Sephora customers

Sephora Citi Promo Code: 10% off with min. spend $100 with code CITISPR10
Do check ShopBack out regularly for updates on these offers. Please make sure codes and deals are featured in ShopBack to ensure your eligibility for Cashback rewards.
How to find updates on Sephora promo codes
There are plenty of places for you to get your hands on some sweet offers from Sephora. One of the easiest and the most sure-fire way is to visit ShopBack. All the latest updates on Sephora coupons and promotions are provided to you from various channels that includes, the ShopBack website, social media pages and newsletters. Alternatively, you can find some great deals and Sephora discount codes at the Sephora website - you can always find the latest sale and offers on the homepage.
All the types of offers you can find at ShopBack
Shopping at Sephora with ShopBack can be a very rewarding experience. First and foremost is the cashback rewards that you stand to receive upon every purchase - made even better when an upsize Cashback Sephora promotion happens. Next, you have the updates on the various types of coupons that you can find. There are bank codes like Sephora Citibank promo codes or DBS promo codes; Then there are also the first time codes for new Sephora customers. Then there are also the sitewide Sephora promo codes or those that you can earn a discount off a certain type of product. You can even find information on special in-store discounts and Sephora campaigns at ShopBack.
How to get the most value at Sephora with ShopBack
To make sure you are truly getting the most value out of your shopping trips at Sentosa, there are a few things you need to ensure you do before you checkout. Firstly is to make sure you visit ShopBack. Look for any offers or Sephora discount codes that you can use to help you enjoy great discounts. You can also look at Sephora s website to find some great deals. Next would be to always make sure you are signed-in to ShopBack to enjoy Cashback to stack with the discounts if you are using a Sephora coupon for maximum savings.

Sephora Beauty pass is a membership program that lets you participate in plenty of deals and offers based on points you earn for every dollar spent. You stand to enjoy special exclusive prices to members-only free-gifts. The tiers of rewards and offers will vary based on which of the three tier of membership levels you are in - Sephora White, Sephora Black and Sephora Gold.
How to enjoy Cashback with ShopBack
To earn Cashback off your Sephora purchases is pretty simple. Just sign-up for an account with ShopBack and you re already halfway there. Once you ve signed up, all that s left is to start your shopping trip but before you start, make sure you do a clickthrough via ShopBack s Agoda page to be redirect to Agoda website. That way, ShopBack can track your shopping trip and you ll be able to earn Cashback. Make sure you also look through ShopBack s Agoda page and the homepage so you don t miss out on any Sephora promos or coupons.