Sephora Singapore Vouchers & Coupon Codes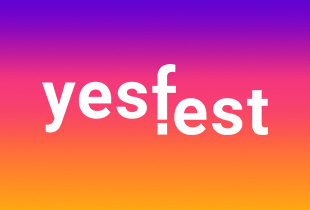 Sitewide Online Exclusive GWP: Receive a Quench Your Skin Set worth $76 with purchase of S$150 on skincare products
valid for limited time only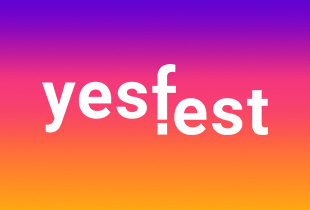 Check Out Sephora's Sale Page For Awesome Discounts!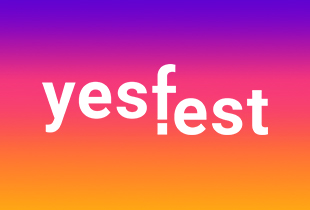 FREE delivery for orders above $40 + Get a FREE sample at checkout
Check Sephora for more popular makeup and skin care brands!
ShopBack must be the last link you clicked in order to get Cashback. If other website links are clicked after clicking through ShopBack, Cashback will not be tracked (E.g. coupon and deal websites)

If for some reason your payment made on merchant page has failed, do click through ShopBack again and re-do your purchases to ensure tracking is still active

Return to ShopBack and click through to the merchant every time you are making a new transaction.

If you are making 3 separate transactions on the merchant, you should click through ShopBack 3 times, each time before making a new purchase.

For more details: www.shopback.sg/terms-and-conditions
Recent Articles
More about Sephora
Sephora sales keeps your cosmetics collection up to date
Save more on the best beauty looks with Sephora Singapore sales! Spending too much time looking at Kat Von D's Instagram and wishing you could emulate her latest look? Make your dreams a reality by heading to Sephora and indulging in new makeup! Sephora stocks a large range of makeup brands - from renowned classic brands like Michael Kors and Anna Sui to newer ones like Kat Von D and Urban Decay. Sephora was founded in France in the year 1970 by Dominique Mandonnaud and has been a success worldwide ever since, and this is no surprise. Amazing products, big discounts, and great promotions are a winning combination. Why wait for the latest products to hit the shelves of the stores near you when you could order it online and get it so much quicker? Don't wait till the next month to achieve the look you want now. Head over to Sephora online to get shopping and be sure to check out their promotions while you're at it!
Ensure you get the best prices with Sephora Singapore
Sephora's offline loyalty program is famous for having so many perks the customers can't keep up. From constant product launch invites to gift boxes and member-only Sephora Singapore sales, Sephora has built up a reputation for having some of the best promotions and savings around. But do Sephora discounts cross over to Sephora online as well? Sephora online has an amazing sale section. Hit this section of you're looking for great promotions and discounts. Just because they're on sale doesn't mean that the brands are bad or unknown. On the contrary, Sephora constantly releases well known brands for their sales section like BareMinerals, Stila, and even their own home-brand. What's more - even Sephora online constantly gives out free samples. If you join the Sephora online loyalty programme, you'd get three free samples with any order you make. Rest assured, Sephora online has periodic and seasonal sales too. There's no better way to achieve your desired look and beauty standard without breaking the bank.
Sephora promotions mean looking beautiful without being broke
Sephora's product collection is not just limited to cosmetics. Sephora stocks skincare and haircare products as well. Makeup makes you look beautiful, but preserving your youth is equally, if not more, important! Again, Sephora has a large range of brands, and you can choose the brand that suits your skin type and its needs the most. What's more: with Sephora's many promotions, you can achieve the kind of skin you want at a steal. Get rid of makeup's harmful residue with specialised cleaners and makeup removers. Help your skin heal and retain its moisture and vibrancy with Sephora's skincare products. Sephora has everything to make sure you're not only beautiful by day, but also to ensure that your skin repairs itself at night, letting you stay youthful looking and preserving your beauty.
Sephora's haircare products help to ensure that no matter what climate you're in, your hair will not lose its moisture yet not be too oily - indeed a very delicate balance! Hair volume will also no longer be a problem with Sephora's thickening shampoos or hairsprays. Keep your curls bouncy and strong too with one of Sephora's curl kits! Bad hair days no longer need to be a thing with Sephora's extensive haircare collection complete with discounts and promotions. Get the hair of your dreams every day at a steal!
Sephora even has care products for niche areas. Online shopping also means you get to avoid talking to beauticians about your embarrassing concerns and letting others find out about them. From neck-wrinkle vanishing creams to bust firming lotions, all your worries and concerns will be allayed. With dizzying discounts, even your financial worries and concerns will not be an issue.
Sephora online has a price filter which allows you to choose the cheapest products. Sephora also constantly has Sephora sales! A review and rating system also ensures you can tell how good a product is by looking at other customers' reviews. You can impart your own insights as to whether a product is a hit or miss too! Cheap and on discount does not necessarily mean bad and expensive does not necessarily mean it's suitable for your skin. Honest reviews such as these are what you should consider before making your decision - in addition to promotions and discounts of course. And Sephora has everything covered: you can even filter the review based on your skin or hair type or your age! What more could you ask for!
ShopBack offers cashback on top of Sephora discounts
Sephora is well-known for constantly throwing Sephora sales and giving out free samples, appealing to the bargain hunter in every Singapore. After all, beauty is expensive, and every bit saved helps.
If you find yourself spending too much on cosmetics, skincare and hair products, we understand your pain. Sephora online is a great place to shop - almost too great. But here's how ShopBack Singapore helps. Shop online at Sephora through ShopBack's portal to get cashback when you shop. ShopBack will give you 5% of what you spend on Sephora online back to you, deposited right into your bank account. What's better - the cashback is offered on top of all the Sephora sales, discounts, and promotions that Sephora already has in place!
Have a dolled-up Sephora Chinese New Year with ShopBack!
Turn heads when you go visiting this Chinese New Year! Stock up on your cosmetic and beauty products at a discount with Sephora CNY deals!
Connect with Sephora
One of the best ways to find out whether there's a Sephora sale or promotion going on is by subscribing to Sephora's mailing list. Sephora's newsletter contains information on upcoming products, new makeup trends, and updates on cosmetic and skincare deals and discounts.
To find out more about Sephora online, follow them on the following social media:
If Sephora doesn't have what you want, there are a few other websites you can head to, and they're all in the beauty section of ShopBack! Popular ones include Asos and Sasa. Get shopping and stock up on beauty products guilt-free (because of all these savings)!