Booking.com Deals, Offers & Cashback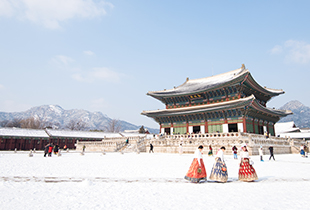 Booking.com: FREE cancellations on most rooms
Terms and conditions apply. Refer to merchant site for more details.
Cashback will be redeemable 75 days after the checkout date
Recent Articles
More about Booking.com
Plan your dream holiday with discount codes from Booking.com Singapore
Are you drawing up a holiday plan but having problems booking accommodation? Having a nice hotel or Bed and Breakfast inn is absolutely essential to making your perfect holiday complete. Whether you're looking for a luxury hotel to relax in or just a simple yet comfortable guesthouse to crash for the night, Booking.com is the website for you. With close to 600,000 properties worldwide, Booking.com is the largest online hotel-booking portal. This renowned booking portal connects you to world-class hotels from all over the world, and is trusted by their loyal customers for their excellent customer service. If you're looking for great hospitality and a soothing ambience, then make sure you do all your bookings with Booking.com. Besides hotel accommodation, Booking.com also allows you to rent cars during your stay overseas. Throughout your booking experience, Booking.com ensures that you get the best prices with the use of Booking.com discount codes and promos. What's more, with no booking fee, you can be sure to get affordable accommodation anywhere.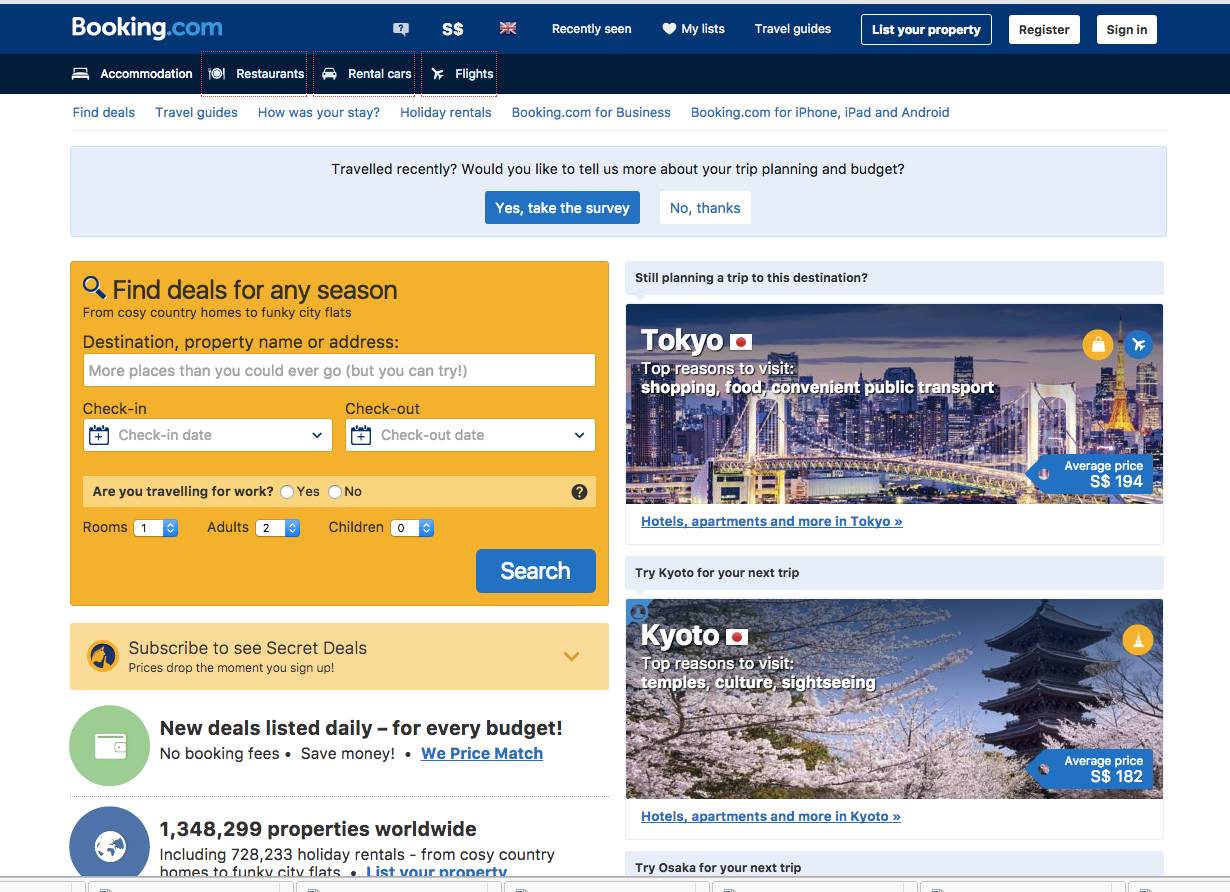 Get the most value from Booking.com discounts and bundle deals
Discover the best hotel rates from all over the world. Head over to the Deals section of the Booking.com website to get the cheapest accommodation available. You could get a snug and warm place to retire for as low as $62 for 2 nights! Easily browse through destinations from all over the world to find accommodation deals that are nearby. With one-stop access to great promos and discounts, settling your accommodation is not only easy, but also super value-for-money.
For other hotel and accommodation deals, also check out HotelClub and Hotels.com. ShopBack gives you cashback for doing your online shopping with us. Also, visit our Travel Section to find other great cashback deals and promos on flights, cruises, car rental services and travel packages.
Unlock fantastic savings by using ShopBack's Booking.com discount codes and promos
ShopBack Singapore gives you $10 cashback for travelling with Booking.com. Getting cashback for hotel bookings is an easy way for you to save on your travel expenses. Imagine all the extra money you could be spending on your shopping, or on delicious traditional local fare! On Booking.com, you could be getting the hottest hostel deals from all over the world. You could also get promos of over 20% off on the perfect place to stay overseas. During the festive season, expect to find special discounts and coupons codes for popular travel destinations.
How do you make sure that you're making full use of these great discounts, whilst still getting the cashback you deserve? Just follow these easy steps:
Sign up for an account or sign-in with ShopBack.
Select the discount for your choice.
Click on the deal, and get redirected to the Booking.com website.
Sign up for a Booking.com account, then proceed to select the destination and accomodation that you desire.
Receive cashback for your purchase! Do note that cashback may take 1-2 days to appear in your ShopBack account.
Access Booking.com reviews to find the perfect accommodation for you
You've got your eye set on that 4-star hotel right next to the beach. But who knows, the luxurious hotel you think you're booking might turn out to be too noisy or have terrible service! Reading online reviews is the best way to find out if the accommodation you're interested in is really as great as it seems. Booking.com ensures that you make informed decisions before booking your accommodation overseas. With over 40,000,000 verified reviews on their website, you can trust that you will find reliable and authentic feedback from real guests. Make sure you don't miss out on great hotel deals and discounts that other Booking.com users have already taken advantage of!
Use Booking.com anytime, anywhere
It can sometimes be a hassle to settle those travel plans, especially if you have to visit a travel agency – oh, the horror. Booking accommodation overseas doesn't have to be so difficult or time-consuming. Now you can do all your bookings wherever you are with the Booking.com mobile app. Here are a few simple reasons why the Booking.com app is a must-have:
No need to worry about last-minute booking
If there's been a last-minute change of travel plans and you need quick accommodation for the night, no fret. With Booking.com, you can easily search for nearby places that will take you in. The perfect accommodation is just a few clicks away.
Rest assured that all your booking information will be synced to your computer, smartphone and tablet. Just sign into your Booking.com account and you can quickly assess your previous searches, viewed hotels, stored credit cards and more.
If you're a spur-of-the-moment kind of person, you'll be glad to know that Booking.com allows you to leave your plans free and flexible. With the ability to cancel bookings, find a place to stay at the next stop, and add a night to a place you can't bear to leave, you can be sure that accommodation will not be a problem during your trip.
Other services to complete your trip
Booking.com not only allows you to easily book hotels and accommodation, but also provides maps to help you find your way to your hotel.
Whether you're using your mobile phone, laptop or tablet, easily access the Booking.com mobile app which is available on the Apple App Store, Android Google Play and Microsoft Windows Store.
Stay up-to-date with the latest Booking.com promos and discounts
To find out more on what promos and voucher codes Booking.com has to offer, do follow them on Facebook, Twitter and Google+. You can also subscribe to their newsletter to get exclusive member deals. With awesome new deals coming up once in a while, you want to make sure that you do not miss out on discounts that you love. For more queries on Booking.com, you can visit the Booking.com FAQ or reach them on their 24/7 customer service hotline.