Booking.com Promo & Discount Codes May 2019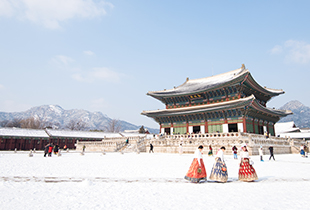 Hotel The Scarlet on promo from only $262. Book now with ShopBack for Cashback!
Stay in the heart of chic Ann Siang Hill and Club Street!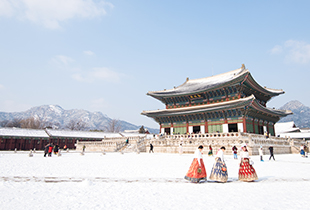 Booking.com Promo: Save over 15% on mid-year deals
Book now!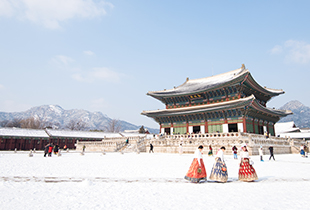 Stay at San Francisco from only $206! Look for the best Booking.com promo code to save on over 500 properties!
Vibrant San Francisco awaits you from only $206!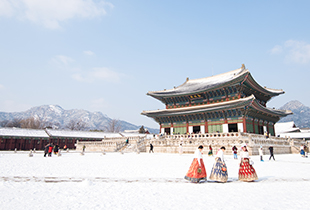 Booking.com Promotion: From Only $83 for Melaka Hotels - Choose From Over 1000 Properties!
Snag a nice place to stay as you enjoy the historical city of Melaka! | Validity til: Ongoing | ...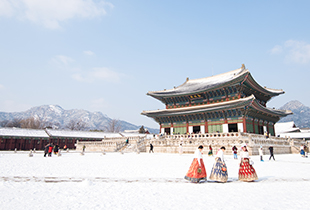 Booking.com: Choose from over 2000 Jakarta Accommodations from only $58! Or Save More With A Booking.com Promo Code!
You can save more if you look for a Booking.com promo code! | Validity til: Ongoing | ...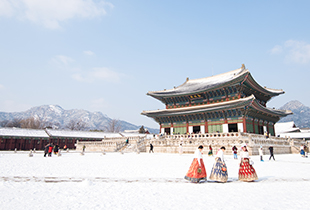 Booking.com - From only $78. Choose from over 2500 properties. Also Lookout For A Booking.com Discount Code!
Term & conditions apply. All the comforts of Bangkok available to you at great rates! Be sure to look out for Booking.com promo codes for a chance to enjoy bigger savings! | Validity til: Ongoing | ...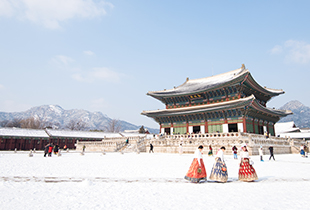 Booking.com Discount: visit Hong Kong and stay at the hotels for an average price of only S$154 per night!
795 properties listed on Booking.com with an average price of just S$154 per night! ...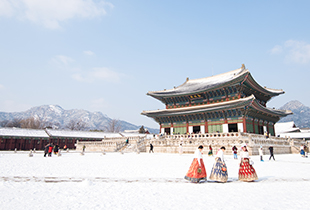 Booking.com: Nagoya Hotels - Average Price Of Only $41. Get Further Discounts With A Booking.com Promotion
Choose from over 81 properties...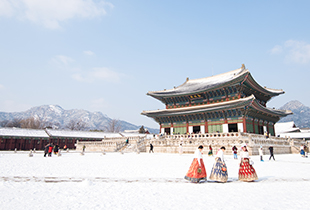 Booking.com - Kuala Lumpur Hotels from only $80 Or Less With Cashback Or A Booking.com Promo!
Don't forget to use ShopBack for Cashback and if you're lucky, updates on a Booking.com promo code! | Validity: Ongoing | ...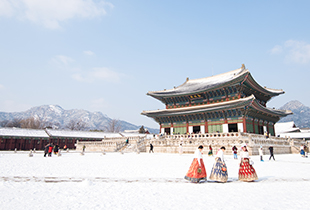 Book your German holiday with Shopback and get the best prices and Cashback! Save even more when check Shopback for Booking.com promo code!
Land of beer, Bach and Beethoven!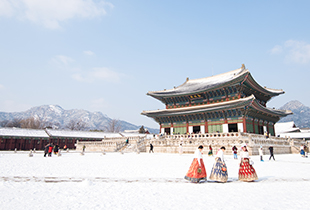 Enjoy more savings on top of Cashback when looking a Yokohama Promo Code at Shopback! Book Tokyo hotels from as low as $45!
Plenty to see and do at Yokohama!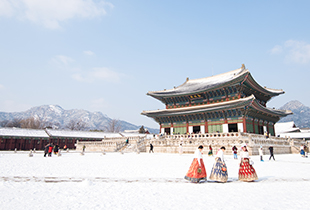 Remember to check for any Booking.com discount code from Shopback and enjoy a stay at Cairns hotels from $10
Accomodations made affordable!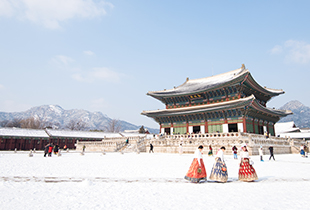 Reykjavik hotels from $48. Save with Cashback and Booking.com discount code!
Visit Iceland's capital and also largest city!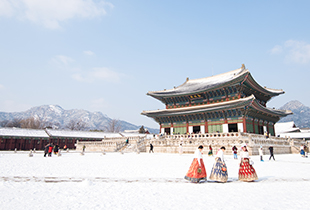 Stay at hotels in Phnom Penh from $68. Find a Booking.com promo code at ShopBack for discounts plus Cashback!
Hotel bookings in Phnom Penh from only $68!!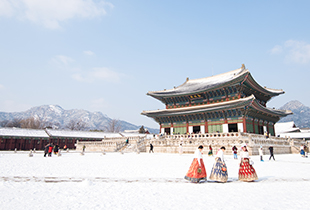 Hanoi hotels from only $137. Find Booking.com promotion at ShopBack!
Vietnam's capital citiy is abuzz with things for you to experience!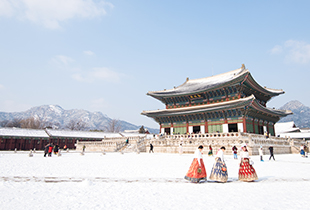 Booking.com: Studio M from $170 plus Cashback. Find a promo code!
One of Singapore's most popular boutique hotels!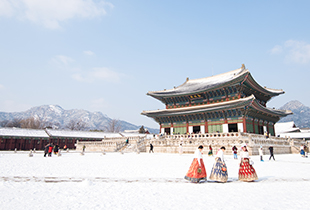 Up to $78 for a stay at Kuching with Booking.com! Find a promo code at ShopBack to enjoy even bigger discounts!
Home to many National Parks!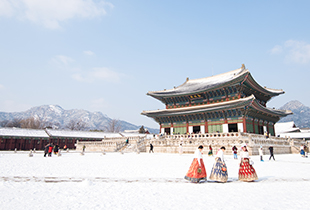 Okinawa Ho Chi Minh from $68! Look for a Booking.com promo code at ShopBack for discounts plus Cashback!
From only $68 for a stay a Ho Chi Minh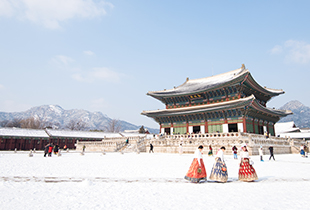 Chose from over 2000 properties in Yogyakarta from only $57 during a promo or sale!
Rich in culture and tradition!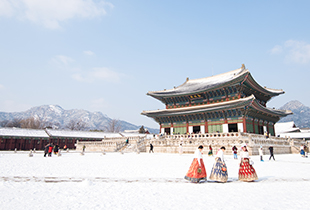 Get Cashback on your Booking.com orders for M Social! Find a promo code at ShopBack to save more!
Book now with ShopBack to enjoy Cashback!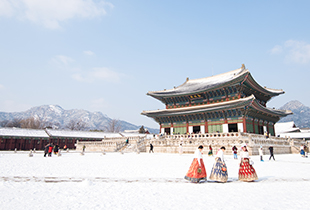 From only $53 for selected Canggu hotels - enjoy bigger discounts when you look for a discount code at ShopBack!
Canggu is where all the happening beach bars are at!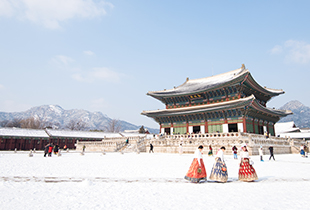 As low as $78 for a stay up to 500 properties at Putrajaya! Visit ShopBack for the latest Booking.com promo code!
Reserve a room now with Booking.com!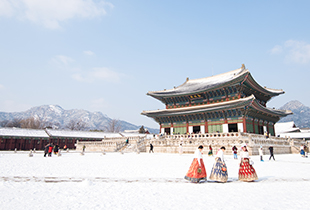 Get Cashback and find the latest Booking.com promo code for you bookings from over 162 properties in Cairo!
Home to the pyramids!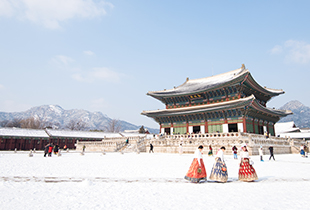 Georgetown: Up to 491 properties to choose from. Save more by looking for a Booking.com promo code at ShopBack!
Come experience one of the most popular towns in Penang!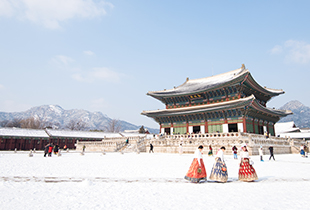 Malacca - up to 275 properties to choose from. Get the best prices by finding a Booking.com promo code at ShopBack!
Experience the historical culture of Malacca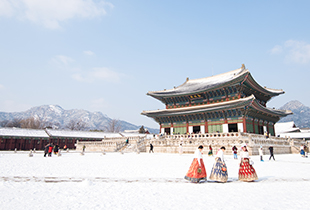 Up to 883 Kuala Lumpur hotels going as low as $78 or even lesser - just look for a Booking.com discount code at ShopBack!
The metropolis of Kuala Lumpur invites you to experience it!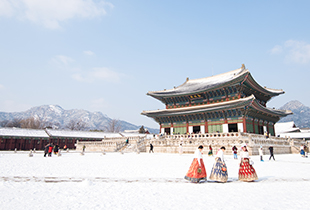 Look for a Booking.com promo to enjoy great savings for your stay at Pattaya!
Plenty of things to see and do for you at Pattaya!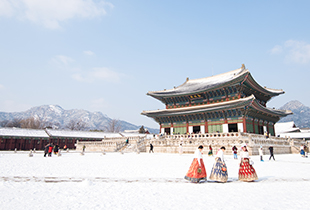 Booking.com promo: Taipei from only $78. Enjoy cashback with ShopBack for max savings!
Enjoy your hotel stay at the capital of Taiwan now!!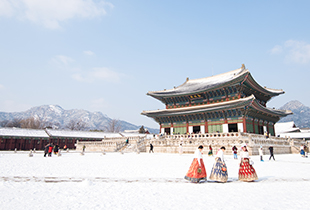 Brazil Hotels from $68! Look for a Booking.com promo code at ShopBack for discounts plus cashback!
From only $68 for a stay at Brazil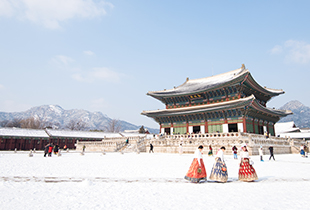 A stay at Manila going as cheap as $68! Choose from over 300 properties and look for a Booking.com promo code for maximum savings!
Enjoy Manila from only $68!!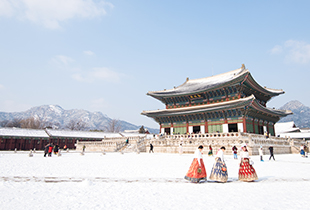 Visit Bristol and choose your stay from over 300 properties as low as $86! Save even more with a Booking.com discount code
Book a stay at Bristol now!...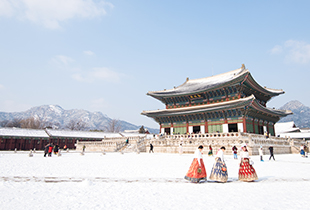 Booking.com lets you book a stay from over 200 properties at Sydney from only $72 or less with Cashback and a Booking.com promo code!
Book a stay at Sydney now!...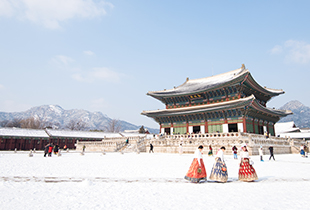 Choose from over 400 Shenzhen properties starting from only $298. Bigger discounts awaits you if you look for a Booking.com disacount code at ShopBack!
Enjoy your hotel stay at Shenzhen!...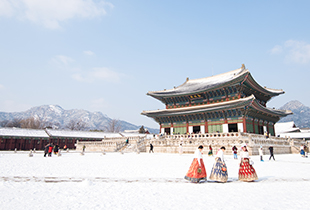 Visit Kanchanaburi and choose your stay from over 2000 properties as low as $23! Save even more with a Booking.com dicount code
Enjoy Kanchanaburi now with Booking.com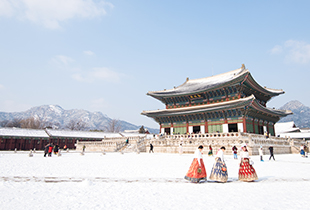 South African Hotels from $30! Find a Booking.com promo code at ShopBack for discounts plus cashback!
Visit the safaris many more!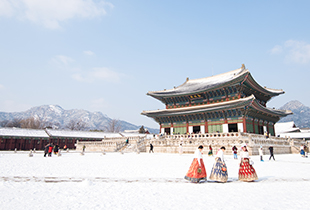 Booking.com lets you choose from over 600 Sharjah properties in the UAE from only $118 Enjoy great Booking.com promo now!
Enjoy a hotel stay in Sharjah from only $118!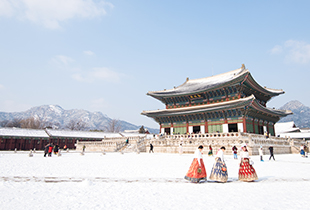 Booking.com: 29,093,102 hotel and property listings worldwide. From cosy country homes to funky city flats
Terms and conditions apply. Refer to merchant site for more details.
Recent Articles
More about Booking.com
Top Booking.com promo codes & offers 2019
| Booking.com offers | Validity | Promo code |
| --- | --- | --- |
| The Great Getaway Sale with up to 15% off selected properties. Visit merchant page for more details. | Valid till 31 August 2019 | No promo code required |
| Mid-year deals: Up to 15% savings | Ongoing | No promo code required |
| The Great Getaway Sale: Selected Bangkok properties starting at $18 | Valid till 31 August 2019 | No promo code required |
| The Great Getaway Sale: Selected Rome properties starting at $41 | Ongoing | No promo code required |
| The Great Getaway Sale: Selected Kuala Lumpur properties starting at $13 | Ongoing | No promo code required |
| The Great Getaway Sale: Selected Marrakech properties starting at $12 | Ongoing | No promo code required |
| The Great Getaway Sale: Selected Cape Town properties starting at $45 | Ongoing | No promo code required |
| The Great Getaway Sale: Selected Patong properties starting at $12 | Ongoing | No promo code required |
| | | |
Choose Booking.com for all your booking needs
Haven't we all tried to book either flights or hotel rooms online at some point in time or the another? For the ones who do so on a regular basis, know for a fact that getting the best prices for such deals can be a bit challenging. Wouldn't it be great if you could have a single stop for all such needs? A single place where you could check for the most attractive deals and of course book them. Enter booking.com. On paper the website is an aggregator for fares in the online space but in reality, it does much more than just playing the role of a fare aggregator.
An introduction to Booking.com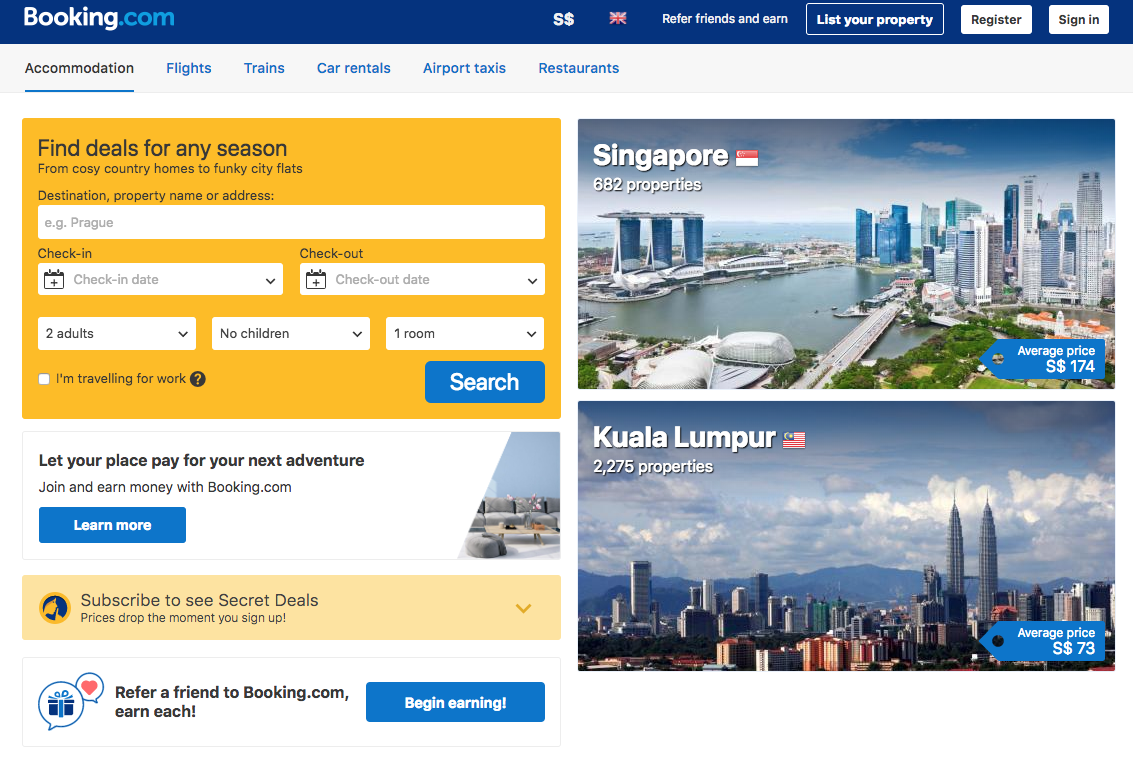 Booking.com has deep Dutch roots associated along with it. Unlike the common belief, the company is quite old by internet standards. The inception of the firm took place back in the year 1992. The company changed its ownership in the year 2005 and now is part of the Bookings Holdings. The numbers are just staggering for the online aggregator and it keeps getting better year over year. As of now, the website lists more than 1,500,000 properties spread across 226 countries around the globe. For accommodations within the country or across different countries, booking.com will never disappoint you.
On an average, the website does 1,200,000 bookings for room nights per day. In fact, it accounted for more than 2/3rd of the revenue of Booking Holdings for the financial year 2013. To increase its usability in the different parts of the globe, booking.com offers its services in 43 languages. The firm primarily ensures that you receive the best deals when it comes to hotels and flights. The online travel aggregator has swiftly grown to become one of the most renowned names in its space. At present, the company has over 15000 employees across 198 offices, spanning over 70 countries. Over the years the booking.com has expanded its fleet of services and now offers much more of these. The website is an ideal place for individuals looking for a way to get the most accurate and affordable prices for their booking along with one of the finest customer service experiences
Services on offer at Booking.com
Over the past few years, seeing the immensely positive response of the users, the website has added new services. Apart from adding new services, the travel aggregator company also spends a lot of time on improving the existing services as well. Here are some of the services that booking.com offers.
Accommodations
Getting a roof to stay safe is an old cliché and something that most of the modern day travelers tire of. For the traveler/explorer/businessman in you booking.com has some amazing places on offer for accommodations. If you have been to a specific locality and are aware of some of the properties, you can directly search for them. Even if you are completely new to a place getting a place to stay shouldn't be much of a concern for you.
Flights
The amount of rush and hustle we come across on a daily basis means that one must reach their destinations in the quickest time possible. Stopping short of magically teleporting to another place instantly, planes are your quickest bet to quickly reach a destination. Whether you want to travel to a different city within your country or a different country altogether, booking.com is just ideal. As long as you have a destination in your mind, booking.com will search for the most affordable flights to it.
Trains
Even though the aviation industry has come a long way from where it was a few years ago, it still hasn't reached every nook and corner. There are a lot of places which are well connected via trains. If you are travelling to a place which has a strong railway network, getting around in trains can be a great way of exploring the countryside. It is also faster than going around in taxis or cabs. Booking.com lets you book train tickets without much of a fuss. The website has partnered with some of the bigger names in the railway industry, which ensures that only the best services are on offer for you the customer.
Car Rentals
For the driving enthusiast in you, getting around a new place by driving on your own is quite an experience. If you like spending long hours behind the wheels for many miles, booking.com will not disappoint you. It partners with some of the most renowned names in the car hiring industry and offers you the best deals. With the car rental service, you can easily arrive anywhere in style.
Airport Taxis
Many times travellers find it a bit difficult to reach their hotels or accommodations from the airport due to the linguistic barriers. Booking.com allows you to book airport taxis so that the moment you set your foot on some foreign soil, you have a ride ready to take you to your destination. This also removes any sort of confusions or inconvenience that one might face in a new place.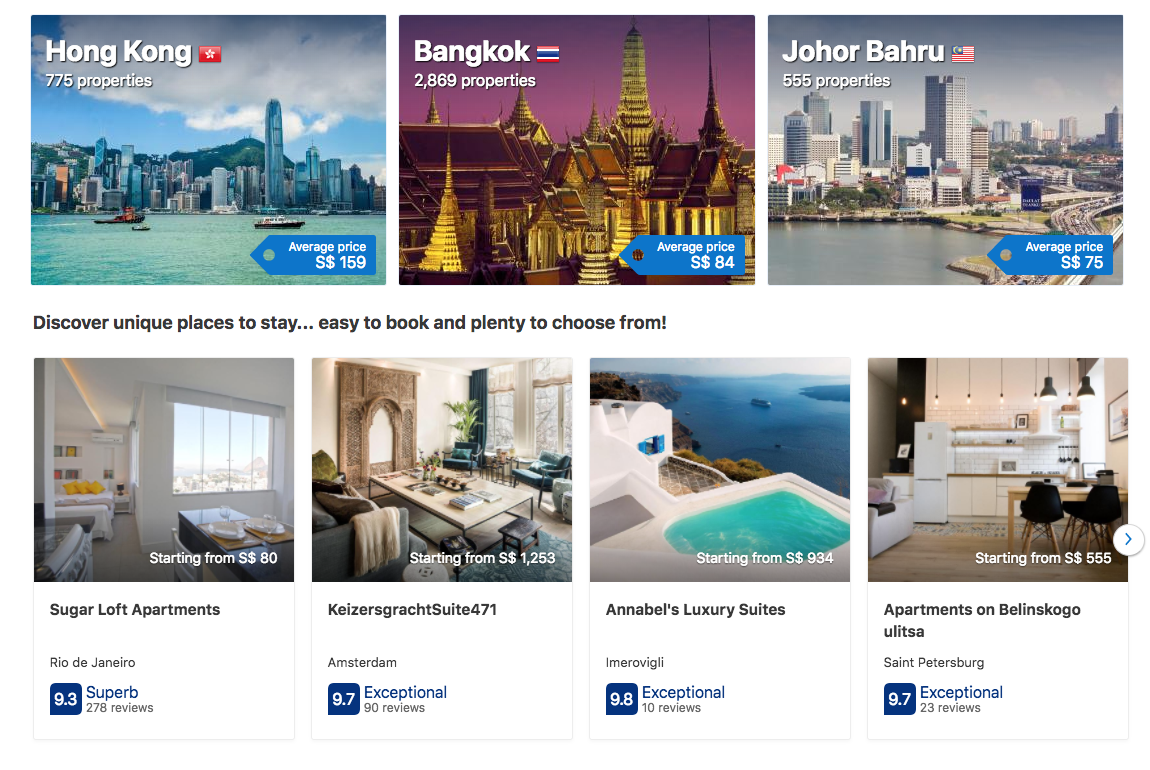 Using booking.com is so easy that you can have your grandparent booking things for you on your behalf and even they would approve of its user-friendliness. If you are a bit skeptical about the same, you can always use the booking.com app to take care of your bookings on the go. Whether you are accessing the website or the mobile app, the process remains the same. First and foremost, you need to decide which kind of service you wish to avail. The list of services on offer is mentioned above. Depending on the kind of service you opt for, the basic requirements of the website might differ a bit.
For instance, if you are looking for accommodations, you simply need to enter the location and select the travel dates, along with the number of people you need the accommodations for. The website would run a search through all the available properties in a jiffy and present them to you. You can then take your time to decide which place suits your needs and proceed with the booking. Similarly, for booking car rentals you would need to enter the pick up location, pick up date and time along with the drop-off date and time. Booking.com would provide you with a list of available cars based on the price, type of car and your preferred location.
Coupon Codes can enhance your Booking.com experience
If you were happy with the services that booking.com offers, it is going to multiply several folds the moment you hear about the various coupon codes. There are a lot of discount codes which have the ability to reduce your travel expenses by a considerable margin. When you follow the above steps to book any of the services, you can use codes for additional benefits. Most of the coupons provide instant monetary benefits such as a discount of a certain amount. Certain coupons can give you benefits beyond just monetary benefits. To spice up your booking experience and reduce the burden on your bank account, using a booking.com promo code is the best approach. There are several places where one can get booking.com coupons.
Make substantial savings using Secret Deals
There is another nifty feature that you get access to when you subscribe to booking.com. Secret Deals is what you get when you subscribe with booking.com. You can either subscribe to the newsletters, create a profile on the website or install the app to enable this. Secret deals are primarily for ensuring the booking density remains even during off seasons. The website offers significant discounts to its subscribers either if they book something really early or at the very last minute. There is no need to apply a booking.com promo code for such deals. You can get on to the deals page and view the three different categories of varying discounts. All the deals are neatly packed into three categories, namely last minute deals, early booker and basic deals. You will come across who will see this promotion button, the moment you click it the website requests you to fill in the basic details of the stay. You can then review the promotion applied for your search activate it should you want to proceed.
Visit Shopback for even better Booking.com deals
If you are still not happy and are looking for ways to the deal even sweeter, there is no better place than Shopback. The website has some super awesome deals which will surely blow you away. A user just needs to visit the Shopback website and search for booking.com. These promo codes have the potential of planting a wide smile on your face. Shopback gives you access to some insider deals on booking.com via their website. Depending on the deal that you choose, you might or might not have to use a promo code. Imagine getting exclusive and unbelievable deals such as 50% off or even higher discounts on hotels or properties across the globe. Yes, you can expect deals of that magnitude when you visit Shopback before proceeding to look for booking.com promo code or deals from other travel merchants like Hotels.com or Agoda.
Book Your Dream Vacations with Booking.com Mother's Day Promo
Mother's Day is right around the corner, so checkout the Booking.com Mother's day sale to teart your mom to the perfect getaway without breaking the bank! With many top detstinations to choose from like Paris, Milan, Berlin and even London, This Booking.com Mother's Day promotion is simply unbeatable! So what are you waiting for? Make sure to clickthrough ShopBack and use our Booking.com promo code in order to receive Cashback on top of savings on your reaservations and bookings! Book now, before this offer expires, to ensure that you maximise your savings during this Boking.com promo!
Get the best Booking.com Black Friday sales and Booking.com Cyber Monday deals!
Now is the best time to plan your travels ahead what with all the big shopping events happening in quick succession. Be it travels for this year-end or for the year ahead, you are almost always guaranteed some savings - you just need to know where to look. The best place to do such searching is at ShopBack for we bring you updates on only the best and latest Booking.com Black Friday deals or Cyber Monday sale. So be sure to stay tuned to ShopBack if you're ever in the mood for travelling!
Spread the joy around the world with the latest Booking.com Christmas and New Year sales and promo at ShopBack!
Plan your travels for next year (or for a last minute year-end trip) with Booking.com and ShopBack! It's where you can earn Cashback and also get that extra savings by finding out about the latest Booking.com Christmas and New Year sales at ShopBack! So book now with Booking.com and ShopBack!
Since all the bookings take place via the website, your primary source of information is your email id. The process of booking for accommodations, trains or flights or services is quite straightforward. One just has to click on the tab of the service, provide some basic details and proceed with the payment for the same. The moment you finish the payments, you instantly will receive a confirmation email from the website. It usually contains the details of the bookings and other details when it comes to cancellation or refunds or no shows. The terms and conditions differ based on the type of booking that you are proceeding with.
There is a general cancellation and no show policy on the company website. But should you there be anything very specific to the type of booking you have done, your confirmation email will contain those bits of information as well. For an instance, the confirmation email mentions the date by which you can cancel your booking for accommodations. One needs to be a bit careful when it comes to cancellations, as a very small amount of bookings done under deals cannot be cancelled.
There are a few instances where a user might want to modify the existing booking. Booking.com allows you to do so provided the same is done within a specified time limit. The details related to adjusting or modifying your existing booking are also a part of the confirmation email that you receive. Existing booking modification usually warrants some additional fees, for which you can refer to the respective policies.
For a company to reach new heights, it must have a very strong customer support base. Given the immense popularity of the website, one cannot ignore the fact that booking.com has its bases covered on that ground. They have incorporated all their learnings over the last couple of decades and consolidated them into FAQs. If you have any questions when it comes to bookings or cancellations, the FAQs will almost surely have an answer to them. When you hit on that contact us button, you get access to the FAQs, manage bookings and other contact options.
You can access the manage bookings sections by logging into the website as well. For all your queries or questions that are not covered as part of the FAQs, you can reach out to booking.com. The contact us page lets you post in your queries along with some basic contact information for the company to get back to you. You can ring up the 24/7 customer service at +65 6415 5410 or at +44 20 3320 2609.
Alternatively, you can also get in touch with them via their social media pages here:
Check out Booking.com Promotions Across the Region