Vinomofo Promo Codes and Cashback on ShopBack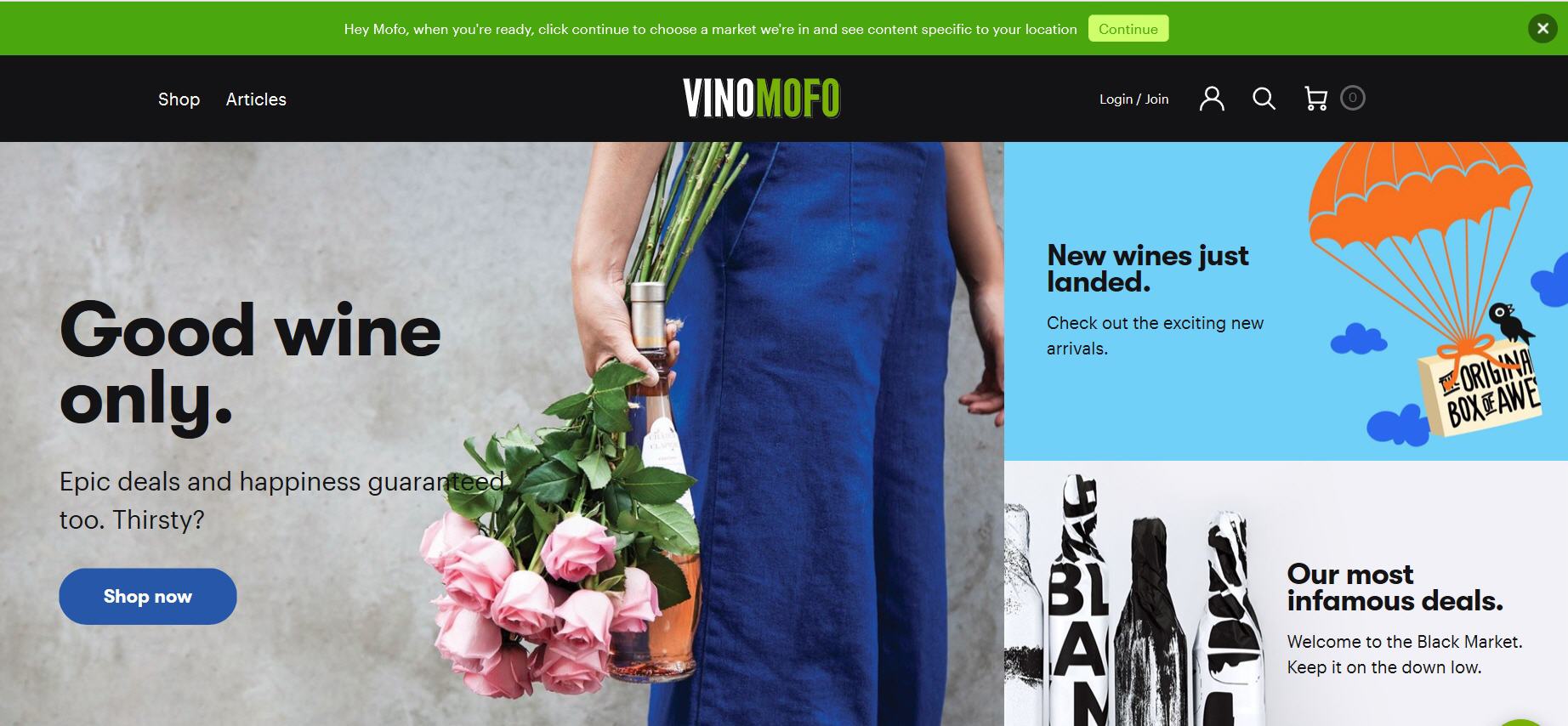 The story of Vinomofo dates back to 2011, when it was born in a small garage in the Australian city of Adelaide. It specialises in selling a wide variety of tasty wines and was created with the aim to bring together all the people who love wine. Today, the company boasts of having built a family of 500,000 wine-loving members across countries around the world. From premium red wines and white wines to sparkling wines and mixed wines, Vinomofo produces a range of specialty wines, with amazing offers during Vinomofo deals.
Vinomofo believes in the real magic of a good wine, which goes beyond just texture, colour and flavour. That is why the whole team at Vinomofo retains the age-old wine making culture and makes the whole experience an adventure worth undertaking. Ultimately, it is the company s mission to create a positive impact on this world with their process of wine making and selling great wine to people. Real wine at unbelievable prices, that s what it offers.
Some great deals in the past include:
$35 off on your first order

$25 off on your first order
How to Find Vinomofo Codes and Promotions
Vinomofo promo codes and vouchers are the things that make online shopping a truly rewarding experience. Where can one find these offers? Whether you have signed up for newsletters or simply connected with the social media channels, you can receive all the latest updates there. However, ShopBack is the best place to find all the ongoing deals and save big on your purchases. Upon logging in to ShopBack s Vinomofo page, Vinomofo sales, special deals and discounts will be listed on the main page, which can be used later when shopping for your favourite items. Additionally, the Vinomofo website will always show the current Vinomofo discount codes, referral credits, free shipping and other seasonal offers on their homepage.
Types of Vinomofo Offers Available on ShopBack
When you shop on Vinomofo via ShopBack, there are plenty of offers brought to you from time to time. Firstly, there is the Vinomofo promo code that gives you a discount of $25 on the first order. Another offer includes excellent quality mixed cases of wines that you can buy at highly discounted rates, starting from $99. Apart from Vinomofo discounts, ShopBack ensures you great cashback rewards on every purchase. To top it all, additional cashback benefits are offered under the Unreal Roses & Sparkling Deals, Chardonnay & Riesling deal and first-rate Australian Shiraz sale.
Maximise Your Savings When Shopping at Vinomofo
We have seen how and where to find your discount codes. If you wish to save more on Vinomofo shopping via ShopBack, make sure that you have a dedicated account with ShopBack because unless you re registered, you will not be able to see the different offers on ShopBack. A set of Vinomofo vouchers and Vinomofo coupons will be displayed on ShopBack s Vinomofo page. Go ahead and apply the Vinomofo promo code displayed on ShopBack to avail discounts and save big. It s important that you use only those Vinomofo coupon codes that ShopBack offers. Along with super-saving on your purchases with special offers, ShopBack also gives you cashback rewards for every purchase. Your savings just got doubled!
How to Get Cashback with ShopBack
Cashback rewards would make any shopper happy when buying goods online. In order to avail cashback from ShopBack, register on ShopBack so that an account is created in your name. Next step is to go to ShopBack s Vinomofo page and click on the Shop Now button to be redirected to the Vinomofo website. Now you are all set to start shopping to your heart s content. In the meantime, ShopBack tracks each of your trips and gets ready to offer cashback to you. On completion of your billing transaction, cashback will be credited to your ShopBack account. However, before you proceed with shopping, ensure that you check for all the available Vinomofo voucher codes on the ShopBack page and read through the 'Tips to ensure cashback .
Lay your hands on all the offers and special deals from Vinomofo, and stay up-to-date with the latest happenings by connecting with them on social media.