ASOS lets you express yourself where you are in the world
t for 'As Seen on Screen , ASOS is one of the most popular online fashion stores in the world. Since its foundation in the year 2000, it has since expanded into over 140 countries. ASOS mission of providing a means for customers to express their individuality via fashion is apparent with thousands of products from top brands such as Diesel, Aldo Shoes, Cheap Mondays and many more made available to fashionistas as-well as casual shoppers from every corner of the world
ASOS is a one-stop online fashion destination for shoppers!
ASOS has an extensive range of fashion products for ladies which includes:
Not forgetting the fashion-conscious men, here are what s on offer:
Get access to the best independent boutiques and designers at ASOS Marketplace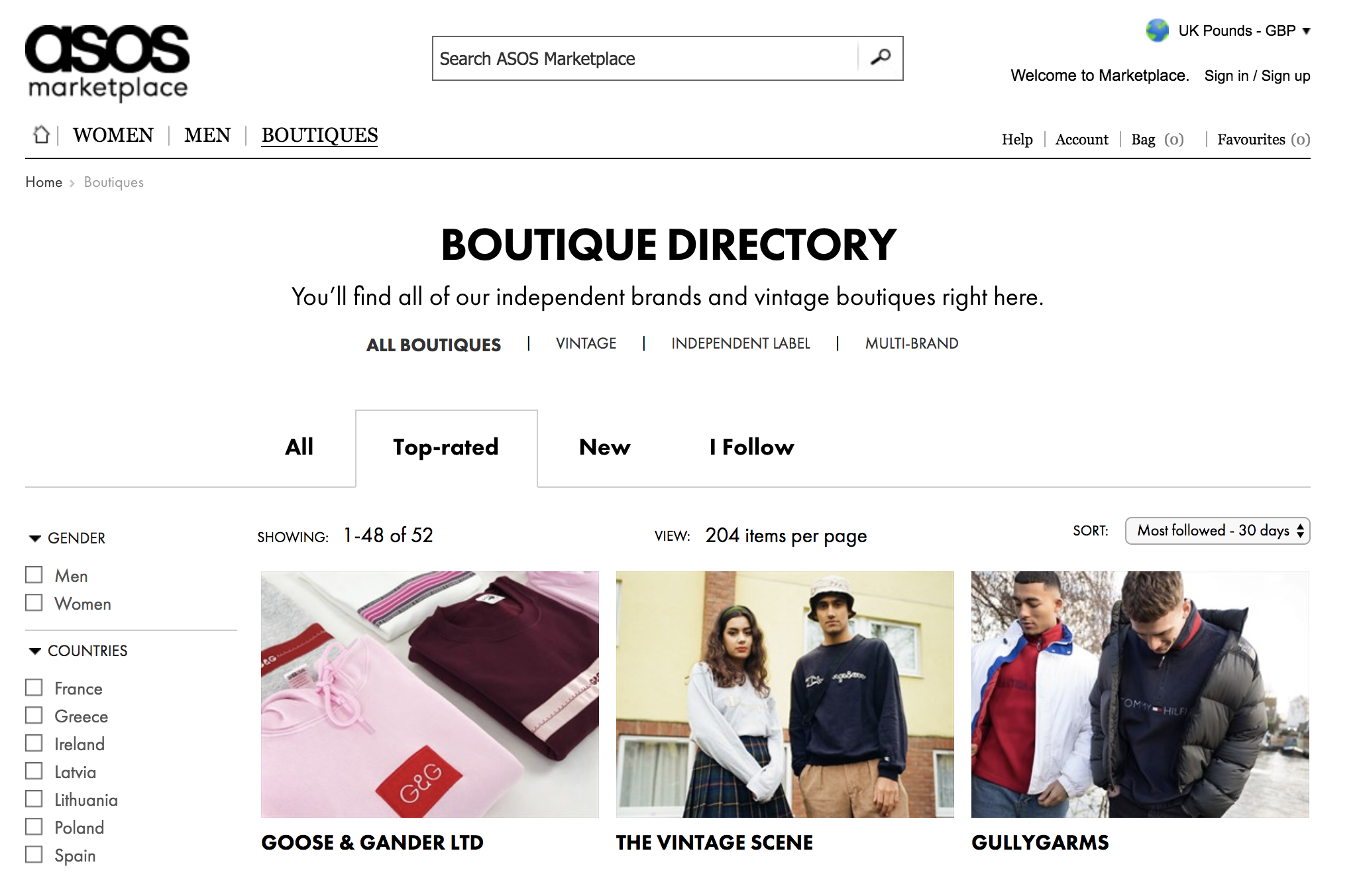 For those of fashionistas looking for an obscure find, the ASOS Marketplace will provide just the platform for that. Housing over 800 boutiques from all around the world, it provides shoppers with an exhaustive list of looks and styles to cater to their every sartorial need. Accessing the marketplace is as easy as clicking on "Marketplace" on the navigation tab.
ASOS is very flexible when it comes to payment methods. All major debit and credit cards are valid modes of payment. To safeguard against fraudulent transactions, ASOS ensures all card holders are validated by the brand and the card issuer.
ASOS Shipping and Return Policy
ASOS has a free return policy. If you need to return an item you will be refunded. If you want to exchange an item for any issue regarding size, colour or any other aspect, just return the item and order a new one. While ordering a new one, be careful to click on the replacement button and not a return one. Even items on promo or sale items can also be returned and refunded. For the international customers, you can return within 28 days of your purchase of the original order.
Not everyone gets it right the first time. Sometimes, returns are necessary. Fret not because ASOS has a very flexible and convenient return policy. All you need to do is book a slot for home or office collection or drop off your return parcel to the many available locations. ASOS returns contractors will then handle the returns. All returns will be processed to completion within 21 working days.
A rewarding shopping experience at ASOS with Cashback and the latest promo codes with ShopBack!
your shopping trips at ASOS a much more rewarding experience, ASOS has partnered with ShopBack to provide shoppers with cashback on their purchases. All it takes is one simple step - a clickthrough from ShopBack after which you will be redirected to the ASOS website from where you can shop as you do normally. ShopBack also provides the latest information on the latest promotions from ASOS for a smarter way to shop! You can also earn Cashback from other fashion merchants too such as Zalora and Farfetch.
Get the latest ASOS announcements and promotions with their channels of communications:
Fashion is a seasonal affair so you should always stay updated on the latest releases, announcements and not to mention, promotions. Here s where you can get those: