Zalora takes online shopping to new fashionable heights!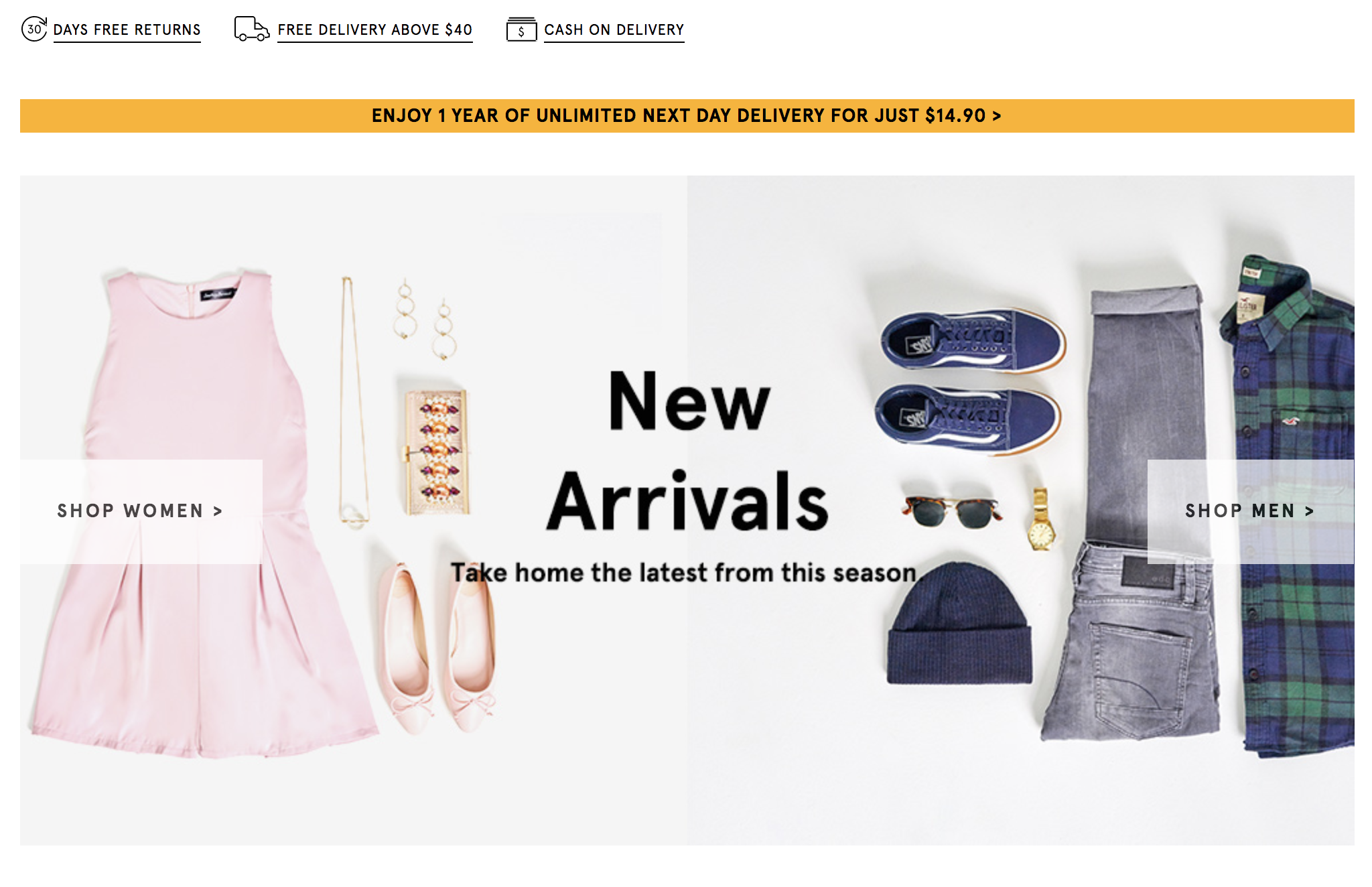 Zalora is a name that has been synonymous with fashion that is both accessible and up-to-date since 2012 and it looks like it plans to stay that way. As one of the region s biggest e-commerce players, Zalora appeals to shoppers looking for a one-stop shop for all their shopping needs with up to 500 brands - both national and international - available in their extensive list of inventory. From well known brands such as Nike, Ray-Bans, Nike, New Balance to brands much more boutique, there is something for everyone at Zalora.
There is something for everyone at Zalora
Zalora caters to shoppers and fashionistas of all types be it fashion for men, women or even kids with styles ranging from basics, athleisure wear to sneakers. If it is in-style, you can bet Zalora has it in stock.
Zalora also has a wide range of kid s fashion items to choose from.
Greater savings with Cashback and latest Zalora coupons with ShopBack!
on your shopping trips at Zalora it is recommended you do it with ShopBack. ShopBack rewards shoppers with Cashback on every Zalora order they make. What s even more interesting is that you can even stack your Cashback rewards with a valid Zalora promo code to max out your discounts. To make that easier, ShopBack provides regular updates on the latest promotions and vouchers available so it really pays for shoppers to swing by ShopBack before shopping at Zalora. Shoppers can also enjoy savings from other online fashion store such as ASOS or Nike.
Payments and return options at Zalora
Shopping experience with Zalora is easy and fuss-free with high-end digital and customer service. It provides 30 days free return, free delivery within 1-3 working days and various payment method. You can shop online, download mobile app for shopping or experience through unique offline shops. The process to buy is super easy:
In case you are less than satisfied with your purchases, Zalora has a 30-day free return on your orders which is valid within 3 working days. Zalora accepts Cash on delivery, E-Gift Card, My Wallet Credit, Paypal, most major credit/debit cards and Google Pay - so payment should not be a problem for most shoppers.
Get your orders delivered to you quick!
Shopping at Zalora is not only convenient, it is fast. Orders can get to you as fast as 3 working days with a maximum delivery period of 14 working days.
For the latest announcements, releases and updates on offers you can check out their various channels here: