Travel the world with just a few clicks of the mouse at Expedia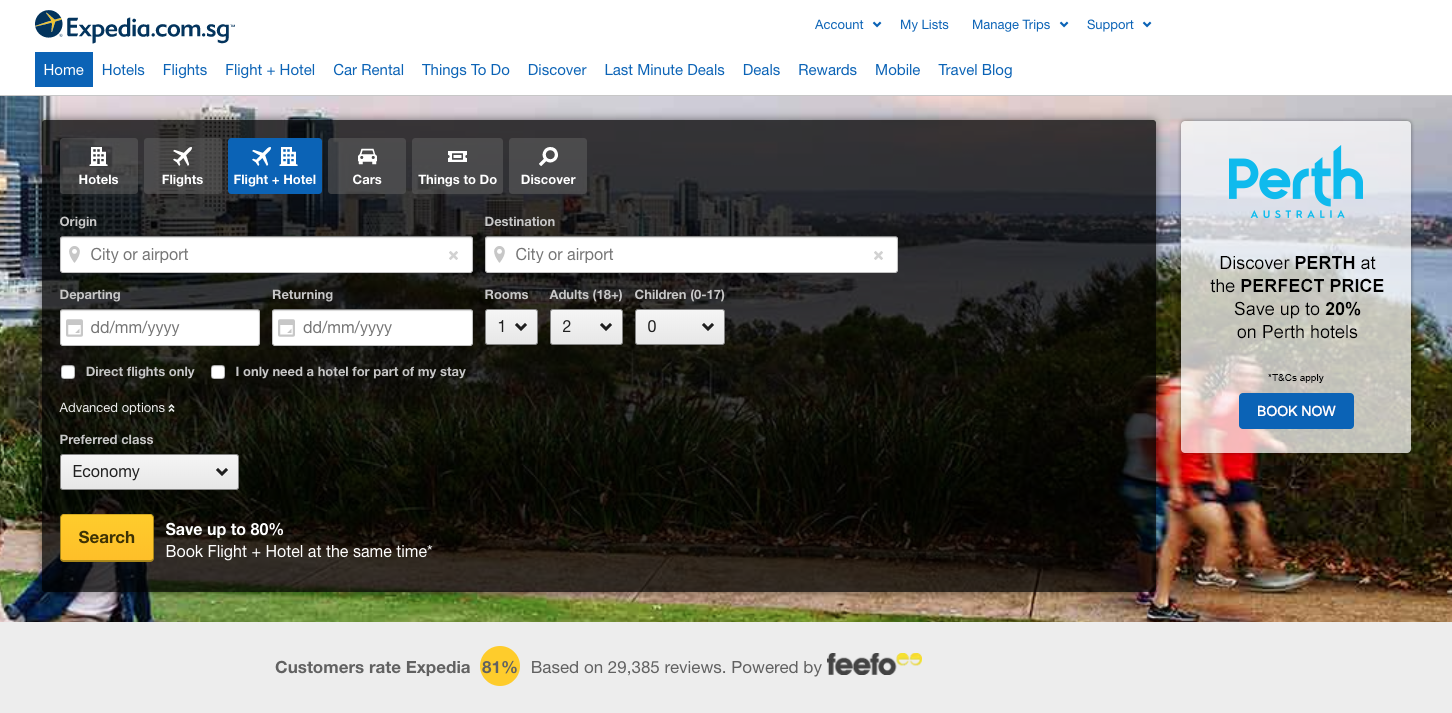 Have you tried booking tickets online? With so many websites on offer, it can be a bit intimidating as well as confusing at times. This is exactly why you need a trusted friend like Expedia - your one stop shop to online travel bookings. Having been around since 1996, Expedia has over 20000 employees all helping travelers get to and stay where they want.
Here are the services provided by Expedia that has made them such a household name in the travel industry:
Visit ShopBack for exclusive Expedia deals and offers!
o doubts that Expedia provides some of the finest travel deals you will come across online. But what if there is a way to save even more? Well, there is. All you have to do is use ShopBack to enjoy Cashback on your Expedia transactions or from other travel merchants like Booking.com or Agoda. What s more, you can even enjoy information on some of the latest and updated discount codes and promo for you to stack with your Cashback rewards!
Visit the Expedia Deals section to get your savings to even greater heights!
Expedia regularly dishes out deals for you to take advantage of. There are various for you to choose from. Some of which includes the Expedia Destinations of The Week, Expedia Hotel deals to Expedia Travel Smarter deals. Be sure to look into all of this so you can get that much needed additional discount on your travel bookings.
Connect with Expedia through their channels
One of the major reasons behind the rise of Expedia as a force in online travel bookings is their attention to details when it comes to customer experience. Hence Expedia can be contacted via many means either through their customer support section or their feedback page. A much more simpler way would be via their social media channels here:
Check out Expedia Promotions Around the Region