iHerb Discount Codes, Promo Codes & Coupons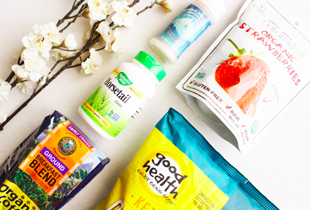 iHerb promo code for new customers
$5 USD discount with iHerb promo code on first orders for new customers! ✓ Verified | Used by 77 users this week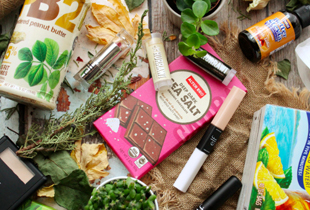 FREE Shipping For Orders Over USD$40
Refer to merchant's website for T&Cs.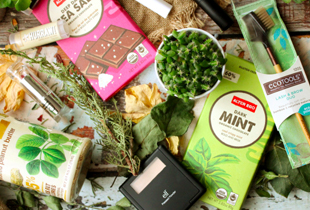 iHerb deals for 15% off Brands of The Week products
Enjoy 15% with iHerb Deals for Brands of the week! Discount is automatically applied in the cart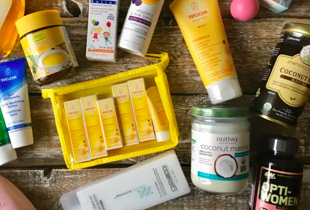 Download the ShopBack App and enjoy Cashback on iHerb!
As of 31 Aug 2017 7:15 PM onwards, Cashback for iHerb SG has resumed. You may now enjoy 3% Cashback on your purchases as per normal.

Important Notice : From 29 Aug 2017, 5:30 PM onwards, Cashback for iHerb SG will be temporarily unavailable until further notice.

From 20 July 0:00 onwards, iHerb will be available on the ShopBack app only. For orders made before 20 Jul, please forward your Order Confirmation Email to iherb@shopback.com with your ShopBack email address within 7 working days from order date. Your Cashback will still be processed and credited to you.

If you face any errors (eg. payment rejected, incorrect details) during checkout, close the window, return to ShopBack and click through iHerb again to make your purchase. Cashback will be rejected if you face errors but still continue with payment

Please make your payment in SGD. Return to ShopBack and clickthrough to iHerb every time you are making a new transaction. Complete your order within the same window to qualify for Cashback.
Recent Articles
More about iHerb
Shop your way to good health with iHerb.
It's no secret that most of us live increasingly sedentary and stressful lives. We let our mealtime options be reduced to that of fatty fast food and one-minute meals. We go to bed late and are very much perpetually in a frenzy and frazzled over our work or studies. However, it's time to leave your worries behind, for iHerb is here!
iHerb is an eco-friendly and efficient online store dedicated to selling nutritional supplements and other healthy products for all ages both domestically and internationally. A rapidly-expanding business, iHerb carries one of the largest selections of high-quality nutritional products in the world. Indeed, iHerb provides all your health wants. From supplements to skin care, rest assured iHerb carries all the health-related (and more!) brands and goods you will ever need.
iHerb, your trusted store for natural health and beauty care
iHerb has been around since 1996. It started out as a small online store promoting the St. John's Wort. Through years of good quality service and beneficial effects of initial products, iHerb has managed to become a trusted shop of high-quality natural health and beauty products. iHerb now carries one of the largest selections of health supplements, natural beauty products, vitamins, and other products that keep one healthy the non-invasive way. Though, California-based, iHerb delivers to Singapore and to other parts of the globe.
iHerb's 2 distribution centers at California and Kentucky house over 1,200 brands and 35,000 brand name products. The products are usually offered by pharmacies and health food stores, however, iHerb beats them on price deal. iHerb offers its products at 30% to 40% less than regular retail prices. Yes, and price deal is just the beginning of the story.
Why choose iHerb Singapore? It's about the Specials iHerb can offer and how iHerb offers them.
iHerb provides high quality and safe free shipping for all orders above $40. And trust us, it's not very hard to hit that amount, considering the number of products they have and when every order is eligible for iHerb coupons or free shipping itself! Trust us when we say that you'll find it hard to resist filling your cart, especially with the amount of promo codes and rewards that come your way as you increase your purchase amount and shop for varieties of products.
Deciding which iHerb products to buy can be made easier for you by honest product reviews from customers who have tried the products first hand. They have ordered the products from iHerb's website or mobile app, used them, and shared their experience via their personal iHerb accounts. So, when you're dealing with product or brand dilemma, simply browse through the reviews for a touch of tried and tested guidance.
iHerb Specials section is not to be missed as well. The section features iHerb's best-selling products, promo packs, clearance items, immunity specials, and other limited-time deals. Build up your immunity with immunity special items, or grab healthy supplements to clear your mind and skin. Yet, even on promotion, iHerb supplies guarantee freshness. Since iHerb receives incredible amounts of sales and orders on a daily basis product turnover rate is high. Thus, stocks are always fresh with an average shelf storage at iHerb's distribution center of only 45 days. For further information, you can always check product expiration or best-by dates on the products' respective pages on the website or mobile app.
Speaking of iHerb distribution centers, they have been certified by NSF International with GMP or Good Manufacturing Practices. iHerb distribution centers in California and Kentucky are entirely climate-controlled. Products also undergo a thorough quality control assessment to ensure effectiveness and freshness.
So, basically, these are the best reasons why you should choose iHerb:
Advanced e-commerce platform, plus two state-of-the-art warehouses in California and Kentucky. You'll find features such as speedy reordering and up-to-the-minute stock information -- including product expirations dates.
iHerb has also been certified by NSF International as a Good Manufacturing Practices facility.
iHerb Rewards Programme — refer your friends and get awesome rewards like discounts and exclusive coupon and promo codes!
Go green with iHerb!
Shopping at iHerb makes you a part of a global solution. iHerb uses 100% post-consumer recycled paper for 90% of all of its shipping boxes. The bubble wrap is 40% recyclable, and all packing materials received from manufacturers are recycled virtually. All these in the interest of a healthier, more sustainable planet!
Start your iHerb experience and make your way to a healthy lifestyle.
Shopping for natural products and sharing your thoughts and experience is easy with iHerb. You simply create an account and customize your own personal iHerb page. You shop and track your purchases through your My iHerb page. You also get the opportunity to help thousands of other customers like you make smart buying decisions to aid in their health and beauty routines. You can rate the natural products you've bought. You get to elaborate on your rating as well!
As mentioned, your iHerb page is customizable. It's like your own social media page but one that is dedicated to good and healthy living. You can personalize it with a photo and a brief profile about yourself or your iHerb experience. You can also highlight your top 4 favorite products and share them with others who wish to read on thoughts of co-patrons on similar iHerb items. Your page is even shareable! And sharing your page, your cart, your favorite products or categories is rewarding. Yes, that's right - you can save more when you help others save via the Rewards link.
iHerb offers secure payment methods and a commitment to privacy.
iHerb orders can be paid through various payment options including Visa and Mastercard Debit Cards, most major Credit Cards, and Paypal. The following international payment methods are also accepted: Alipay, Giropay, iDeal, Konbini, KCP, QIWI Wallett, Sofort, Tenpay, WeChat, and Yandex Money. iHerb values its customers' personal information privacy and so, it has ensured the security of its payment portal to protect all of your personal and account details. In actuality, iHerb has enhanced its 256-bit encryption with Tokenization, a form of data security wherein a non-sensitive data element replaces a sensitive equivalent. To be exact, iHerb saves only the last 4 digits and the expiration date of your debit or credit card, so you will not have to fret about having your full credit card details stored someone beyond your control.
Let's talk about discounts, promos, coupons, rewards, and those heart-stopping codes.
iHerb offers random promo codes and deals to its customers. iHerb discount codes have Rewards IDs so you simply have to check your Rewards page. iHerb promo codes are also sent out to loyal customers on a regular basis via newsletters and social media posts. Just subscribe your email address to get instant coupon codes in your inbox, or follow iHerb on social media.
Coupon or promo code redemption is easy. All you need to do is enter your code at the Coupon Code bar at Checkout. Click the Apply button, and the system automatically calculates the discounted price of your cart's total.
Now, when you're in desperate need to do some iHerb shopping and you ran out of discount codes, you still do not need to worry. iHerb has a modified Quantity Discount Program which gives 5% to 10% discount depending on the ordered quantity of a product in your cart. Simply put, when you buy 3 of an item, you save 5% on your purchase; when you buy 12, you get 10% off.
Or, you can choose to be generous as being so can get you iHerb Rewards. When you share your favorite iHerb products and 5% online discount with other customers, your generosity is paid back. You will be granted 5% rewards credit (if the customer you shared with is new) or 10% rewards credit (if the customer you shared with shops iHerb house brands. The Rewards credits you earn can be used to shop at iHerb or cashed out once you accumulate at least $300 worth of rewards credit.
So, how do you get rewarded with credits?
Easy. Firstly, sign in to your iHerb account. Then, you find your favorite product or category page or create a shopping cart of your favorite items. Share them by clicking the button at the top-right hand corner of the page. This will allow you to share your 6-digit custom Rewards codes with your friends or other customers in the form of links. When the people you share them with clicked on your links they will be credited with 5% rewards credit and you with 5% or 10% rewards credit as mentioned earlier.
Share and be rewarded!
When you share you iHerb activities, favorite products, shopping cart, or order history, iHerb grants you rewards credits. Did you know that over 50,000 iHerb customers receive partial to full credit on their iHerb order monthly? Did you also know that over $500,000 is cashed out by iHerb Rewards program participants? Join in on the savings today with an iHerb account!
Get your good skin on — with a marvellous coupon and further discounts!
Have you tried many, many skincare products but never found the right one that fits your skin type? Or does the slightest chemical ingredient already irritate your skin immensely? Then perhaps you should try organic or natural products! As part of iHerb's rewards, you can get Aubrey Organics and Avalon Organics at an amazing 20% discount with a special coupon code.
While Aubrey Organics delivers the best that nature has to offer with clean, hand-crafted formulas and the purest botanical ingredients, Avalon Organics commits to organic agriculture that extends beyond personal care and personal health. Both brands sound amazing to us — on both the individual and environmental level! Plus, it's also common knowledge that natural products are better for your skin. Take advantage of this limited-time-only discount! Simply enter the coupon code during checkouts and this discount is yours.
Supplements, supplements & more supplements! Nourish yourself at a low cost!
If there's one thing iHerb is notable for, it'll definitely be their extensive range of health supplements. Organised neatly by categories, you can easily find the specific supplement you need — be it vitamins, protein, or various superfoods. Alternatively, you can also easily find your favourite brand of supplements as iHerb also lists the supplements by them. Whether you're a Nature's Plus person or a Doctor's Best beast, you're sure to find them all, depending on your dietary needs and restrictions.
But that's only the tip of the iceberg. When you make your purchases via ShopBack Singapore, you'll be eligible for a great coupon code that makes you eligible for a discount of 5% — storewide! Yes, you heard us right. With great products and an even better promo, what's not to love? Head over to iHerb before the deal expires!
Great promo deals for the little ones
We know how much you prioritise your kid's health — for the simple reason that they deserve nothing less. Nourish your child and give them a head's start to life with iHerb's special range of products for your child! Their product range includes products catered for the just-borns to the hyperactive toddlers we love! From oral care and multivitamins that are essential for good health and to build up their immune system to little gummies that are in equal measure delicious and beneficial for their growth — iHerb carries it all.
ShopBack Singapore's incredible coupon rewards for iHerb newbies
Get 3% guaranteed cashback when you purchase iHerb products through ShopBack Singapore via your very own ShopBack Singapore account. You can also use exclusive iHerb coupon codes when you make your purchase and get your purchases at an amazing discounted price! First iHerb orders made through the ShopBack mobile app get $5 off through the use of a coupon!
That's not all! If you're relatively new to the iHerb scene, you'll want to try out a few supplements or products before you decide which is the most effective and beneficial for you. If that's the case, you can definitely hit up their trial products, priced reasonably with their trial pricing. Trial pricing allows you to try out new products at a discounted price, which is a great promo reward for those who may not be entirely familiar with what works best for their bodies.
Infuse a little iHerb to your meals with an awesome 5% discount!
Nowadays, there's an infinite amount of ways to make your meals just that much healthier! With iHerb Grocery, you can choose your food depending on your go-to diet! Are you intending to go vegan? Check out iHerb's extensive list of gluten-free foods, raw foods (also suitable for your dear pets) and certified organic foods! There's also kosher foods and non-GMO groceries for your perusal.
If you're a little cautious about trying out these new health foods, baby steps! Start by infusing a little natural sweetener, spices and seasoning, and even dried fruit into your diet. You can also browse your favourite brands. Some brands — like Yummy Earth, St. Dalfour and Twinings — might already be familiar to you. Bet you didn't know they were healthy!
Similarly, when you make your purchases via ShopBack Singapore, you'll be eligible for a great storewide discount of 5%. Just enter the coupon code when you make your purchases from iHerb. Who knew that eating well could be beneficial and rewarding for your wallet as well? Talk about killing two birds with one stone. Just enter the coupon code when you make your purchase, it's really that easy!
Stay connected to iHerb for more amazing deals.
Be sure to stay up to date on everything iHerb — deals, promos, coupon codes and more! Follow iHerb on social media!
Subscribing to iHerb's mailing list also entitles you to limited-time offers and personalized discount codes.
You can also check the iHerb Blog for product updates, new website and mobile app features, and tips for living a healthy and beautiful lifestyle.
Got concerns or feedback? Let the iHerb Customer Service team help you.
iHerb offers 24/7 Help through website or mobile chat and email. Through their customer service team, you can track your package, report issues, returns, cancellations, or refunds, update your account, and get further assistance with your shopping or rewards.
You can reach the iHerb customer support team via email at info@iherb.com, or via snail mail (if you wish to do it the traditional way) at iHerb Inc, Attention: Customer Service at 22780 Harley Knox Boulevard, Perris, California 92570 USA.
iHerb customer service offers live support from the California facility from 8am to 5pm on Mondays through Fridays (Pacific Time). Things may get busy due to the influx of orders received from around the world but no need to worry. iHerb's customer service team will attend to your concerns immediately and to the best of their ability.