Apple Online Singapore · Apple Products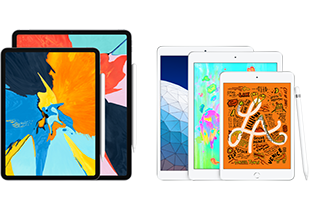 ⚡️4.5% Upsized Cashback (was 1.0%) from 15 May 12:00 am - 31 May 11:59 pm
Please visit Apple Online for more details.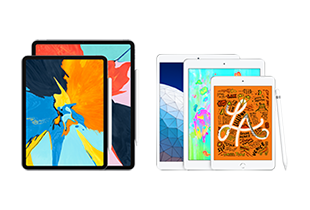 Shop for iPad Air & iPad Mini. Now Available for Cashback.
Please visit Apple Online for more details.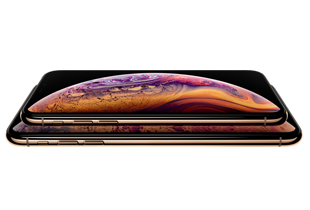 Get Cashback when you buy iPhone XS or iPhone XS Max
Please visit Apple Online for more details.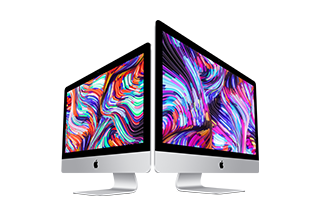 Free Standard Delivery on your Apple purchase!
Please visit Apple Online for more details.
For more details: www.shopback.sg/terms-and-conditions

Apple sells and ships products to end user customers only; you may not purchase for resale.

Eligible only to a customer for up to five (5) units per eligible product, except iPhone, in which case only two (2) units within 30 days.

Cashback is issued by partner site, not Apple.

If you are making 3 separate transactions on Apple Store, you should clickthrough ShopBack 3 times, each time before making a new purchase
More about Apple Online
Apple Store Singapore is where you can find quality Apple products
Apple Inc. is a multinational corporation with headquarters based in California, USA. Apple designs, develops and sells a wide variety of consumer electronics, including Apple laptop, Apple computer, as well as online services and other Apple products. Maintaining over 400 stores in 15 different countries globally, Apple has become a ubiquitous household name worldwide. This renowned company was founded in 1976 by Steve Wozniak, Ronald Wayne and Steve Jobs, for their shared desire to develop and sell personal computers. The late Steve Jobs was highly regarded as a charismatic leader with a sharp eye for design during his stint as CEO of Apple Inc.
Currently, Apple has shifted its focus towards consumer electronics. As the second-largest information technology company, and the third-largest mobile phone maker in the world, Apple is the choice developer for computer software and mobile devices. Apple also prides itself on the development of famous online retail stores, the Apple App Store and iTunes Store, the latter of which is the world's largest music retailer. Across the globe, Apple enjoys a strong customer loyalty and is known as one of the most valuable brands in the world. Shopping at the Apple store is guaranteed to satisfy all your electronic needs, with its intricately designed products and reliable operating systems.
Apple's line of Mac products from the Apple Store will not disappoint
If you've heard of Apple – which you should have, given its omnipresence – then you would've heard of their famous Mac products. The complete line of Mac products includes the iPod media player, smartphone, tablet computers and laptops. Mac was conceptualized and developed by the late Steve Jobs when he took over the company in 1998, and proved to be a worthy investment, having propelled Apple into one of the best electronics retailers in the world. So check out the Apple store for the latest Apple laptop and computer products. Apple Online Singapore is beautifully designed and easy to navigate, you should definitely have a look. What is more, Apple products are well made and of top notch quality, they are reliable machines that will last a long time.
Rest assured that Mac products run on efficient and reliable operating systems. The latest Mac products all run on either the latest operating systems - OS X El Capitan, or iOS 10. Previous operating systems include the iOS 8, 9, as well as OS X Yosemite. With a completely redesigned interface as compared to previous OSes, both iOS 10 and OS X El Capitan provide users with essential information right at their fingertips. Apple's operating systems are easy to use and beginner friendly, you will master how to use it within a day. With the fresh look on OS X El Capitan and iOS 10, the Apple interface retains its usual simplicity in design but in addition, dazzles in terms of beauty and sleekness.
Apple Online lets you shop from the comfort of your home
If you're not keen on going down to the Apple shop or Apple retail store, be sure to check out the Apple Online. Apple Online offers Apple laptops and computers. The website is beautifully designed, minimalist and incredibly pleasant to navigate. You can find comprehensive information about Apple laptops, computers and products on Apple Online. Have a look and use Apple Online's comparison tool to help you decide on the best Apple product for you. Apple laptops and computers come in different specifications and configurations. For programmers and graphic designers, the 15 inches laptop may be best for high level computing needs, it boosts a powerful graphic card. For the light laptop user and simply need a computer for light internet surfing you can consider purchasing the Macbook, it is a wonderful device and beautifully designed. It is the thinnest and lightest Apple laptop you can find.
You can even purchase other Apple products. Don't forget to grab accessories for your Apple computer and laptops. You can purchase Apple earphones, headphones, the magic keyboard, magic trackpad and more on Apple Online. Take your time to browse through the Apple website. After deciding on the best Apple product for yourself, simply place your order with just a click. Then, just wait for your Apple product to arrive. Delivery is quick and prompt, so you do not have to weird long for your Apple purchase to arrive. What's more Apple support and customer service is very helpful and polite, be sure to purchase AppleCare plan for your Apple laptops and Apple products for the best protection. So what are you waiting for! Apple Store Singapore makes it convenient for you to order Apple products and have it delivered to you. What is more, the Apple education store on Apple Store Singapore allows you to save with Apple student pricing. If you are not a student, fret not, you can visit the Apple store refurbished section to purchase Apple products.
Shop at Apple Store Singapore via ShopBack
Use ShopBack when you shop at Apple, here's how you may do so:
Sign up for an account or sign-in with ShopBack.
Click on "Shop now", and get redirected to the Apple website and online store.
Choose desired Apple product and add it to the shopping cart.
Your Apple product is on the way, it's that easy and super simple!
Should you experience any problems while ordering, feel free to contact Apple support for help, their customer service agents are always ready and happy to help.