RedMart Coupon and Promo Code August 2018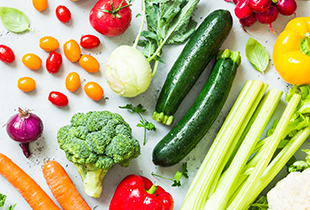 Redmart Promo - Up to 53% off Johnson & Johnson products
Also look out for $5.30 deals! Terms & Conditions apply. | Validity til: Til 21 August 2018 | Status: Verified | Redemption: For selected products only | Eligibility: All Customers Submitted: 14 August 2018 | Minimum Spend: No Limit | Savings: Up to 53% Off | Coupon Code: No Redmart promo code required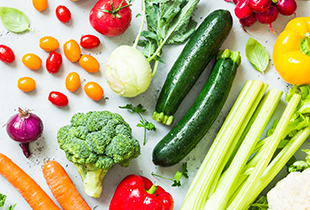 Household $8 off min spend $40
| Validity: 20 August 2018 | Status: Verified | Redemption (Category): For landing page only | Eligibility: All Customers | Submitted: 14 August 2018 | Minimum Spend: $40 | Savings: $8 Off | Coupon Code: RB5OFF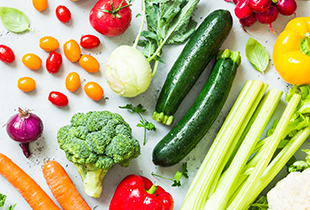 Household $5 off min spend $35
| Validity: 20 August 2018 | Status: Verified | Redemption (Category): For landing page only | Eligibility: All Customers | Submitted: 14 August 2018 | Minimum Spend: $35 | Savings: $5 Off | Coupon Code: RB5OFF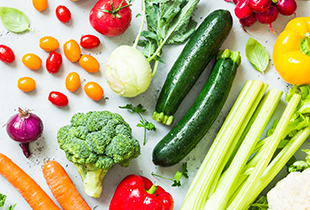 Up to 60% off selected wines
| Validity: 17 August 2018 | Status: Verified | Redemption (Category): For selected wines only | Eligibility: All Customers | Submitted: 14 August 2018 | Minimum Spend: No limit | Savings: Up to 60% Off | Coupon Code: No Redmart promo code required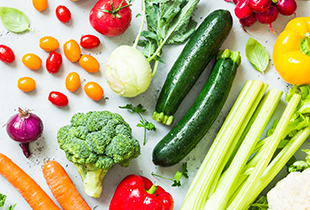 Leave the heavy lifting to RedMart - get your bulky and heavy household items delivered to your doorsteps!
Be it detergent, soap, or even toilet rolls or bottled drinks by the dozen, RedMart delivers! Use valid RedMart coupons to help you save more on top of Cashback with ShopBack!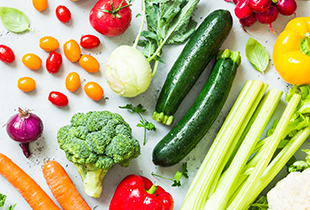 Up to 30,000 items up for sales AT ALL TIMES!
With 30,000 items on sales across RedMart at any given time, be sure to check the sales tab for the deal you've been searching for! Keep your eyes peeled on ShopBack for a RedMart promo codes for even BIGGER discounts on top of Cashback. Merchant's terms & conditions do apply.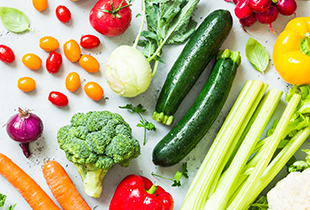 Check out the numerous official stores that are now on RedMart!
Impressive range of Official Stores now on RedMart! Beauty products to everyday grocery shopping, get the REAL DEAL here at RedMart! Use a RedMart promo code for bigger savings! Terms & conditions do apply!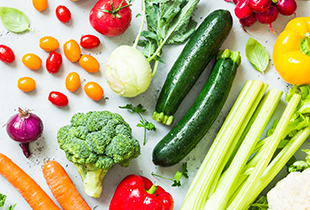 Best quality home and outdoor appliances, storage cabinets or even gardening tools now on RedMart!
Not only groceries, you can now purchase electronics and even homeware on RedMart today! Complete your home decoration at a fraction of the full price when you use a RedMart promo code. Merchant's terms & conditions do apply.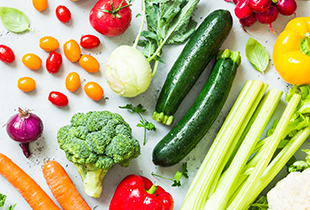 Pet supplies and food, RedMart is your one-stop shop for your pet's supplements and many more!
Why shop from a physical supermarket when RedMart does everything at your convenience? Running low on pet food for your canine? Have them delivered right to your doorstep! Use a RedMart promo code to make your purchases so much more affordable! Merchant's terms & conditions do apply.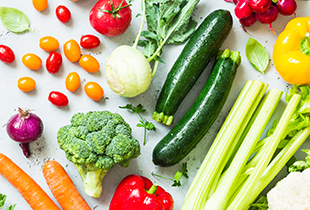 Get your order delivered in the 2 hour slot of your choosing
New RedMart Customer enjoy up to 6% Cashback capped at $10 | Existing RedMart Customers enjoy up to 2% Cashback capped at $3. Earn bigger savings on top of Cashback with RedMart promo codes.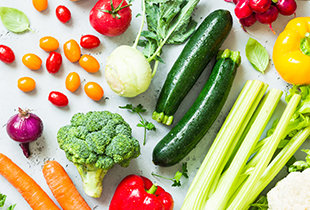 BEAUTY: Award Winning Products. Enjoy Cashback with ShopBack and even more savings if you shop with a RedMart promo code!
New RedMart Customer enjoy up to 6% Cashback capped at $10 | Existing RedMart Customers enjoy up to 2% Cashback capped at $3. Clock in more savings on top of Cashback with RedMart promos.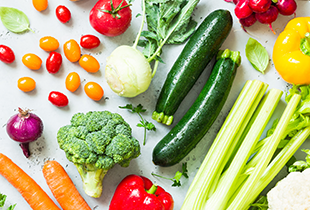 RedMart promo for Hot Deals of the Week!
RedMart Promo: New RedMart Customer enjoy up to 6% Cashback capped at $10 | Existing RedMart Customers enjoy up to 2% Cashback capped at $3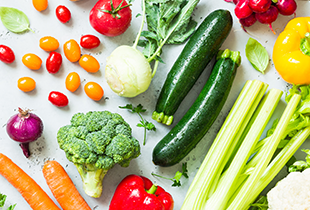 FREE delivery above $40 for RedMart new customers. Enjoy Island wide delivery from 7am-10pm daily.
Make the most out of RedMart's free delivery for orders above $40 for new customers by shopping during a RedMart promo with Cashback! Delivery reaches you island wide from 7am to 10pm. There are so many ways to save on RedMart's amazing range of high quality products!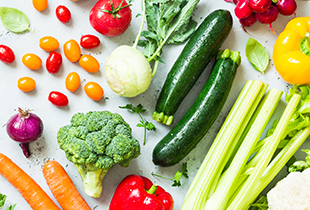 Enjoy up to 25% off fresh groceries at RedMart. On top of that and Cashback, you can even save more if you use a RedMart coupon!
Save up to 25% off fresh produce from fresh meat, fresh vegetables, fresh fruits to even fresh dairy products and bread! Save more on top of that if you use RedMart promo codes!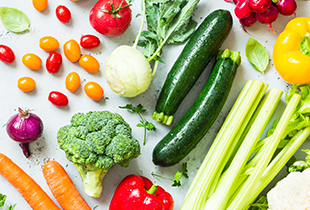 Weekly Price Match up to 50% off on Frozen, Beverages, Baby & Child, Health products!
Enjoy savings on Supermarket essentials and get it delivered fresh and fast, straight to your doorstep. Promotions and products are refreshed every week. On top of Cashback, even more savings await you if you use a RedMart promo code!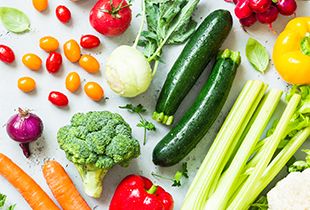 Payday Sale: RedMart promo with up to 55% off selected items
Ready for RedMart's payday sale? Enjoy savings galore with this RedMart Promo on supermarket best buys and household essential!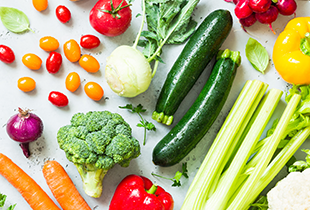 Explore world class drinks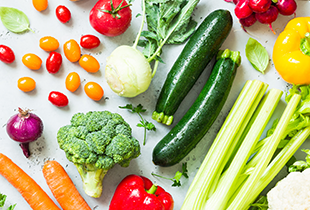 Award winning products for Baby, Kids & Toys available for you at RedMart!
Your loved ones deserve only the best so get the best Baby, Kids & Toys products at RedMart! Find and use a RedMart coupon to notch some extra savings together with Cashback!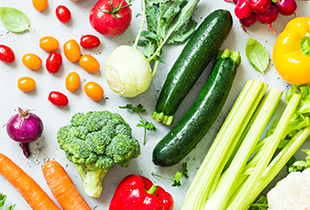 Award winning Beer, Wine & Spirits!
Throw a party with the best that breweries, distilleries and wineries have to offer! Award winning wines, beer and spirits of all varieties are available for you. You can even save more plus Cashback if you use RedMart promo codes!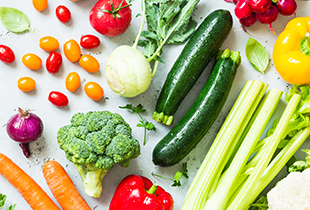 Healthier choice beverages at RedMart for the health-conscious!
Make the healthier choice with healthier drinks choices from low-sugar drinks, no sugar drinks, coconut water, juices to low fat milk and many more! Find available RedMart promos or coupons to enjoy great discounts plus Cashback!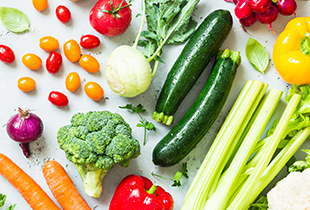 Indulge in award winning beverages at RedMart. Lookout for RedMart promos to enjoy great savings worth toasting to!
RedMart lets you savour the best of the best in beverages from mineral water, sparkling water, soda, tonic water, cola and teas to many more! Look for available RedMart coupons to enjoy extra savings on top of Cashback on your purchase!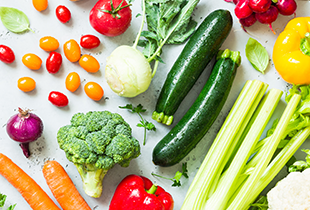 Buyer's Choice: Stock up on popular Dairy Neccesities and chilled products! Also at great prices when you look for a RedMart Promo Code!
Find popular dairy and chilled products like milk, yoghurt, butter, probiotic beverages, soups and cheese! Find RedMart coupons for amazing savings!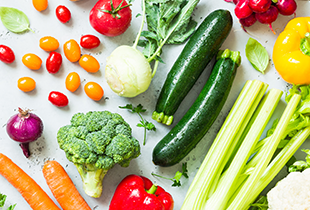 Save more on Premium speciality fruits with RedMart promos and coupons!
Premium specialty fruits: Enjoy something out of the ordinary and extraordinary prices when you look out for a RedMart promo code!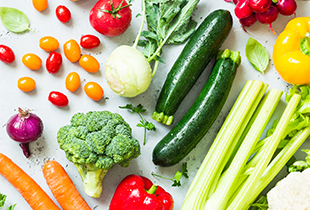 Up to 40% off on the house with RedMart Label - and more when you use RedMart Coupons!
Plenty of house brand choices with RedMart Label at up to 40% off. Enjoy even bigger savings when you use a RedMart promo code!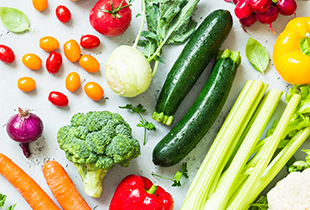 Explore the various categories at RedMart for all your grocery needs! Also look out for RedMart promo codes at ShopBack for more savings!
From frozen meats, fresh seafood, dairy, cereals, beverages and many more! You can get all that and maybe even save with a RedMart coupon when you shop at RedMart with ShopBack. So shop now!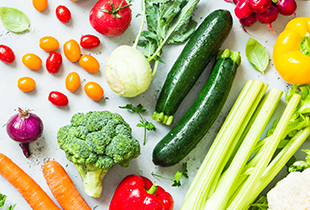 SALE items up to 80% off with RedMart promo
Get the most out of your shopping trip when you enjoy great savings of up to 80% on selected items with RedMart promos!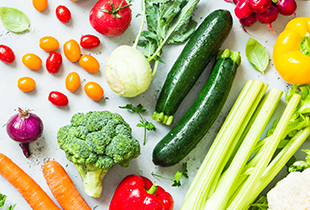 DBS/POSB exclusive:get S$20 off your purchase when you use promo code 20DBS
Promotion only applies for new customers with a min. spending of S$100. Merchant's terms & conditions do apply. RedMart promo code is valid till 8 June 2018.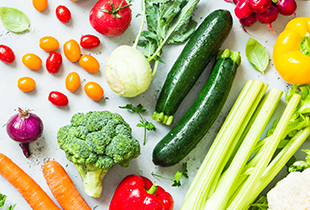 Get 15% off your grocery shopping when you use promo code 15PNLI
Coupon is only valid for NEW customers with a min. spending of S$40, and discount is capped at S$25. RedMart promo code lasts till 8 June 2018. Merchant's terms & conditions do apply.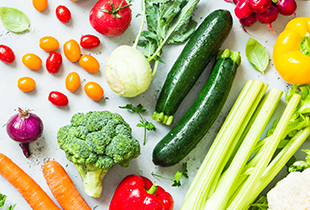 Get S$12 off your grocery shopping when you use RedMart promo code 12DNLI
Promotion applies for new customers with a min, spending of S$40. Discount is capped at S$25. Check out before 8 June 2018 to secure this promo!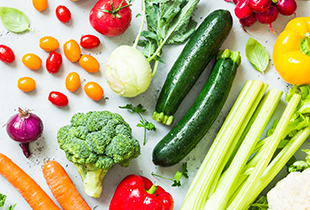 Price Match Guarantee Storewide - 2X the difference.
New RedMart Customer enjoy up to 6% Cashback capped at $10 | Existing RedMart Customers enjoy up to 2% Cashback capped at $3. Look for and use a RedMart promo code to more savings on top of Cashback.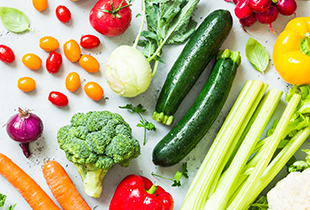 Like the product? Why not get more and save more with RedMart's Multi Buy Deals.
Save up to 30% or more when you mix & match with RedMart's Multi Buy Deals! You can enjoy extra savings with Cashback and when you look for RedMart Promo codes with ShopBack!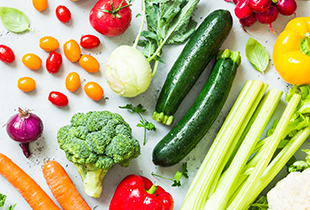 Enjoy up to 50% discount for baby and kids products!
Quote RedMart promo code BABY15 and get S$15 off your first order with a min. spending of S$40. Save more with Cashback when you click through ShopBack! Merchant's terms & conditions do apply.
For more details: www.shopback.sg/terms-and-conditions

ShopBack must be the last link you clicked in order to get Cashback. If other website links are clicked after clicking through ShopBack, Cashback will not be tracked (E.g. coupon and deal websites).

If you are making 3 separate transactions on the merchant, you should click through ShopBack 3 times, each time before making a new purchase.
Recent Articles
More about RedMart
Save Time and Money With Redmart Online Grocery Deliveries!
RedMart is a grocery marketplace based in the island country of Singapore, which provides an array of items ranging from groceries to household products. There are more than 100,000 products to choose from RedMart! They have an ample range of categories for you to choose from - drinks, baby essentials, beauty and health products and more. With competitive prices and delivery all through the week, it is one of the most preferred online marketplaces in Singapore.
They have a 2-hour delivery window where you can purchase all your groceries at one go and have them delivered at your doorstep, saving you time and money. They carry out delivery even on weekends and public holidays, from 7 am to 10 pm. RedMart free delivery is available up to $40 for first-timers. You can order from their app that is available for both Apple and Android phones. RedMart's Quality Promise ensures that customers are delivered are of top quality and safe for consumption.
RedMart was founded by Vikram Rupani, Roger Egan III in Singapore in October 2011. Rajesh Lingappa joined the start-up as the Chief Technology Officer. RedMart was initially started out by the trio in a 3000 sq ft warehouse and they themselves delivered the products to the customers. In the initial days, over 3000 products were stored at the warehouse. As the company kept growing, they moved to bigger warehouses and are now based in Jurong in a 100,000 sq ft building. The range of products that they sell too has grown, with over 26,000 items. RedMart delivery also has its own fleet of delivery vans.
RedMart currently has around 700 employees, with 650 employees at RedMart Singapore and 50 of them at another office in Bangalore, India. Alibaba's Lazada confirmed the acquisition of RedMart in November 2016. Earlier, Amazon was stated to takeover but lost as it bid less than $ 30 million.
The company has raised 80 million dollars in funding from different private investors. They aim to reproduce the company's model in other Southeast Asian countries too.
Products Sold on RedMart Singapore
RedMart offers a plethora of groceries and essentials that can be ordered and delivered to your doorstep. Make use of their website or the app to purchase products as per your needs. As part of RedMart promotions, you can access discounts by applying Redmart cashback or a RedMart coupon. Here is a short glance at the product categories that are available on RedMart:
Food Products: From fruits and veggies to meat and frozen products, you will be delighted to find a variety of food products at RedMart. Rest assured that the food products from here are of the best quality.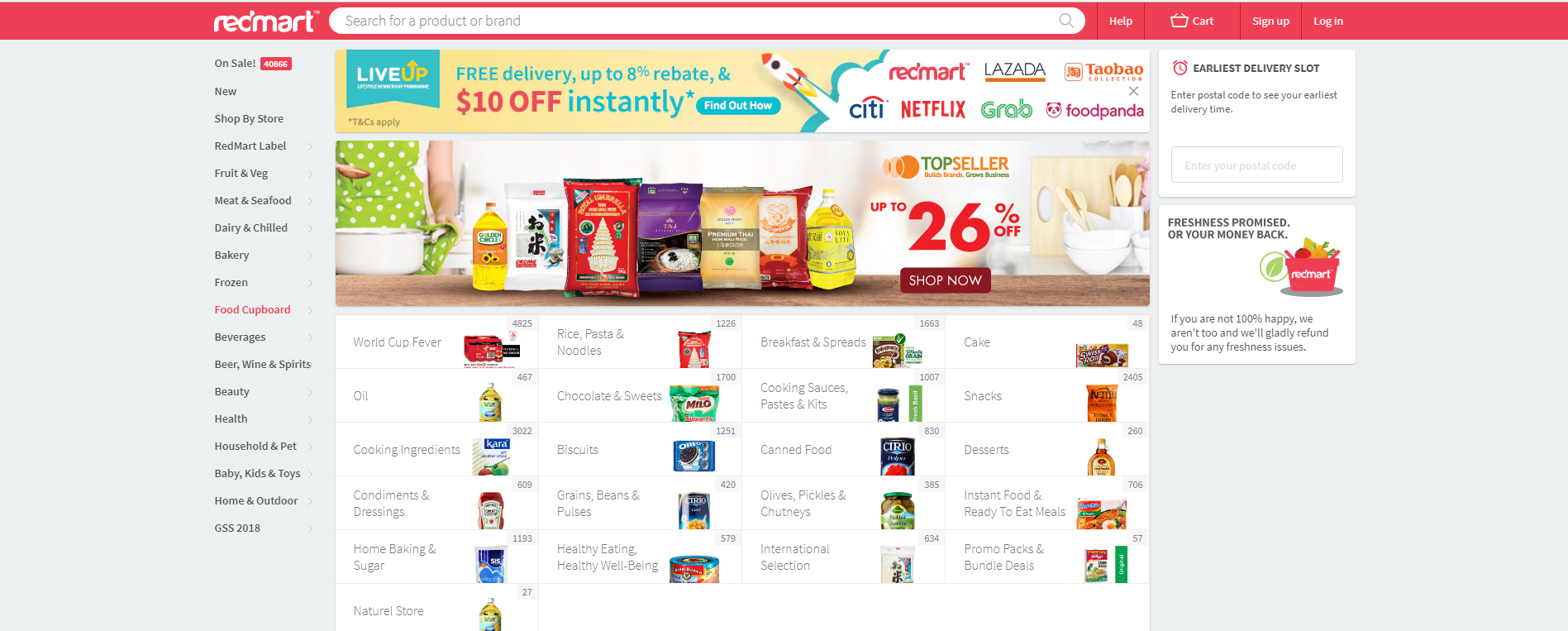 Beverages: Be it health drinks or fresh fruit juices that you crave for, you will find all kinds of beverages to choose from at RedMart.

Beer, Wine and Spirits: Get the best of beer and wine at RedMart, with products from both local and international vendors.

Health & Beauty: Look no further for beauty and health products, as RedMart has a great variety of products on the same. Shop for health supplements, makeup essentials, hair care products and more. You will find all information related to the products on the website.

Home & Outdoor: Furnish your home by purchasing home decor essentials from RedMart. Be it products for gardening, kitchen, or bathroom, they have it all. Outdoor and sports equipment are available too.

Baby, Kids and Toys: You can shop for all things baby related at RedMart from the comfort of your home. They have many categories baby and maternity essentials for you to choose from.

| Redmart Product Categories | Redmart Product Sub-categorieski |
| --- | --- |
| Food Products | Fruits and Vegetables, Organics, Bakery, Meat & Seafood, Dairy and Chilled, Frozen |
| Beverages | Water, Milk, Asian Drinks, Tea, Iced Tea, Coffee, Health Drinks, Coconut Water, Juices, Smoothies, Cordials, Sports Drinks, Energy Drinks, Coca-Cola Store, Chocolate Drinks, Malt Drinks, Hot Cereals |
| Beer, Wine and Spirits | Beer, Wine, Alcohol |
| Health & Beauty | Beauty, Oral Care, Toiletries, Hair Care, Makeup, Men's Care, Personal Care, Sexual Wellness, Food Supplements, Medical Supplies & First Aid |
| Babies, Kids & Toys | Maternity Supplies, Baby Personal Care, Clothing & Accessories, Toys & Games, Travel & Outdoor, Gifts & Gift Hampers, Baby Food, Baby Laundry & Cleaning |
| Home & Outdoor | Party Accessories & Gifts, Electronics & Appliances, Home Improvement, Candles & Home Fragrances, Bedroom, Books & Entertainment, Sports & Outdoor, Kitchen & Dining, Garden & BBQ, Storage & Organization, Furniture & Home Decor, Bathroom, Office & School Supplies, Automotive |
| | |
RedMart's website is very user-friendly and simple to use. All the categories are listed down on the homepage, from where you can navigate to sub-categories and purchase the item you're looking for.
You can search for the product of your liking at the search bar on top of the page, which makes it easy to find any item.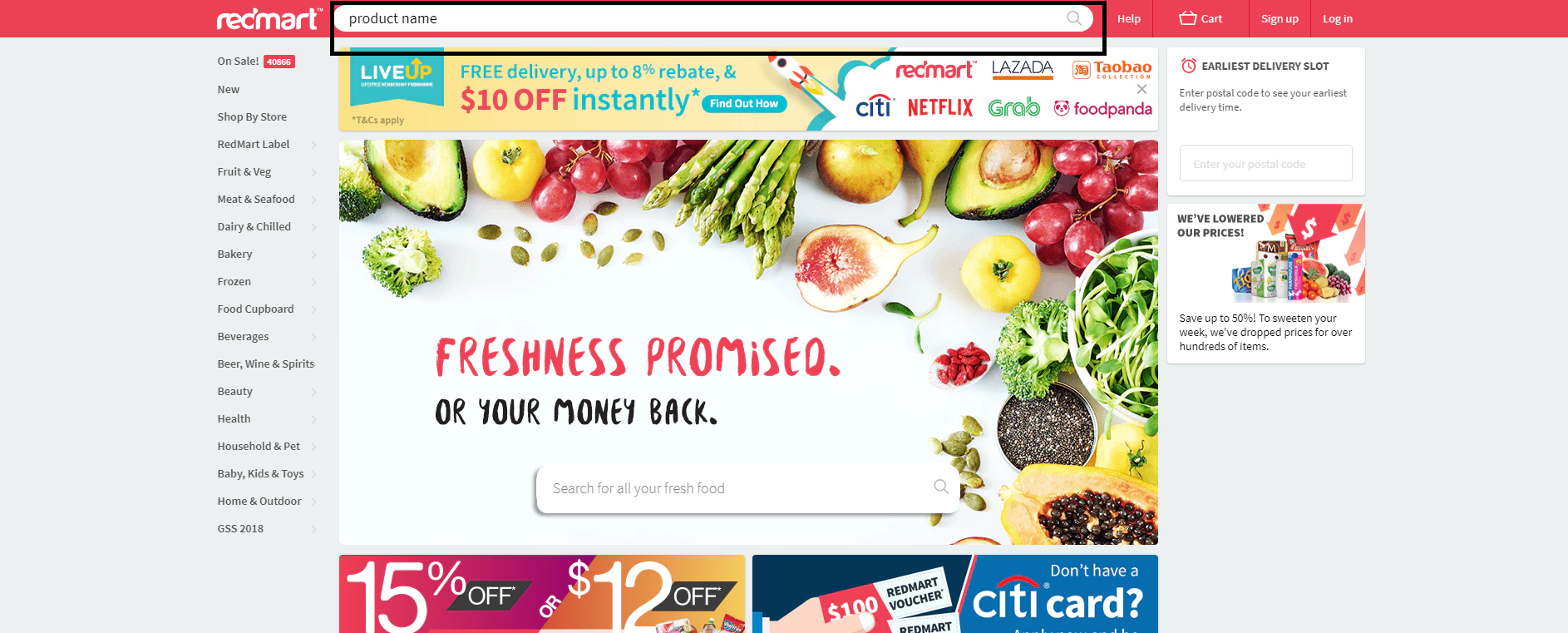 Browse through the categories and then choose the sub-category based on your needs. You will see that each category has the list of sub-categories. Alternatively, you can even search for the item by entering it into the search bar at the top of the page.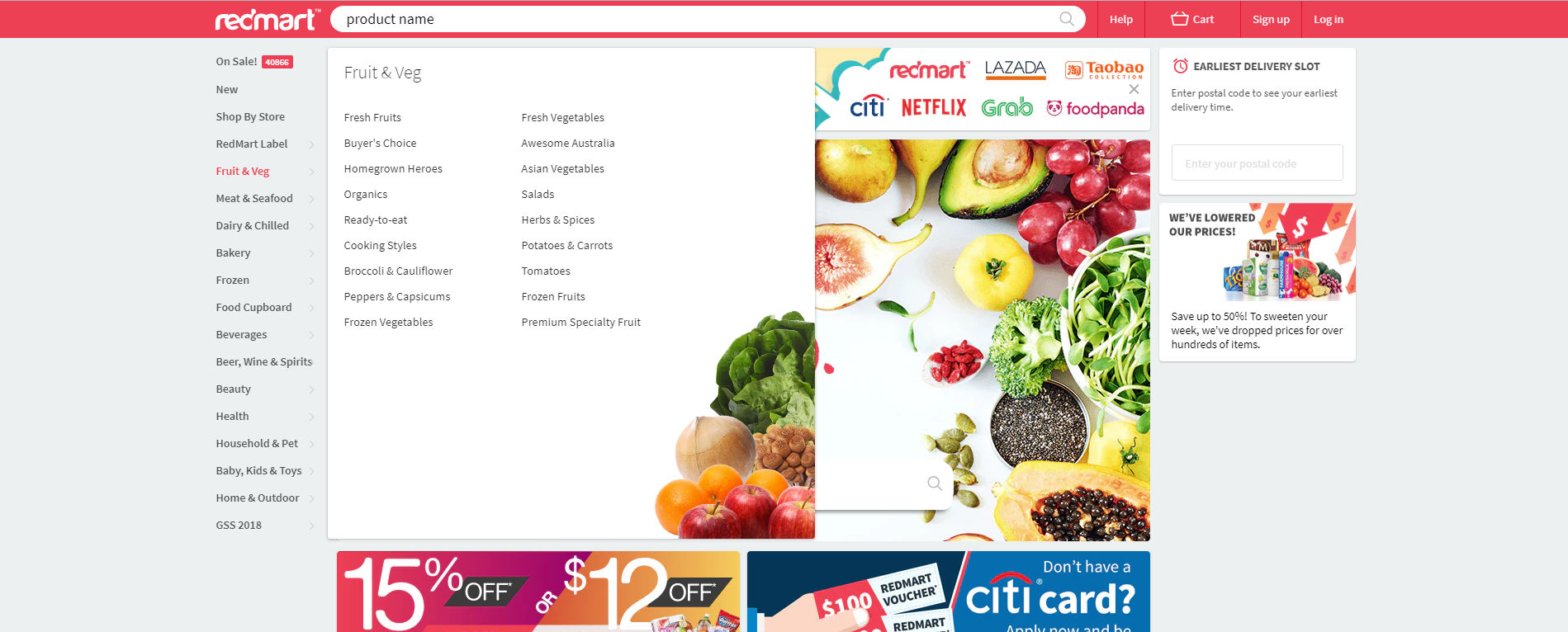 Once you select the product of your choice, click on the "ADD TO CART" button after viewing the details of the same.
Proceed to click on the cart icon at the top-right of the page, where you can see items on your shopping list. Then click on the Checkout button. Here you can also make use of various RedMart deals by adding a RedMart coupon code, a RedMart discount code or a RedMart promo code.
Enter your email and shipping details on this screen. Sign up or login depending on whether you have created an account on RedMart. After this, you will have to make the payment. Then review and confirm your order to complete the purchase.
Deals on the website used for RedMart promotion including Redmart offers and RedMart voucher codes make it great for customers to shop here.
Payment Options on RedMart
Making the payment for your purchase on RedMart is hassle-free, as they have the following options for payment:
Payment via credit cards: Customers can pay for their order via Mastercard, VISA and American Express cards.
PayPal: You can even choose to purchase products on the RedMart website by making payments via PayPal, which is a secure online payment system that lets you make digital transactions.
Different Coupon Codes and Discounts on RedMart
RedMart SG has many deals and discounts available for its customers. Customers can make use of RedMart promo, Redmart code or RedMart voucher. There are many ongoing deals that can be grabbed as well from ShopBack so please have a quick look before you start shopping!
How to Redeem Coupons and Vouchers at RedMart?
Discounts and deals can make shopping a lot of fun! You can access the RedMart discount, RedMart discount voucher or RedMart discount coupon during the RedMart sale for saving those extra bucks and having the best shopping experience.
Here is how you redeem coupons and vouchers at RedMart:
Step 1: Select the item you have decided to purchase and click on "ADD TO CART".
Step 2: Proceed to the checkout page.
Step 3: On this page, enter the particular coupon in the Coupon code box below the Checkout button and click on "Enter".
Step 4: Then, proceed to click on the "Checkout" button, after which you have to sign in and enter shipping details and make the payment.
How to Shop on RedMart using ShopBack
ShopBack offers up to 6% cashback on various items if you shop from RedMart. Here are the steps you need to follow to earn cashback from ShopBack:
Step 1: Visit the ShopBack website and click on the RedMart store at the bottom of the homepage. You can also use the search box to find the link to the RedMart store.
Step 2: Click on "Activate Cashback" button on the top left corner of the page.
Step 3: If you are interested in finding attractive deals and coupons, check out the Vouchers, Discount Codes & Coupons section.
Step 4: You will be redirected to the RedMart website to browse and select the items.
Step 5: When you place the order, you will be eligible to earn cashback from ShopBack. The cashback rates differ based on product categories and based on whether you are a new or an existing customer.
Please note that the cashback offer is not applicable on purchases made on the RedMart app.
RedMart's Shipping & Return Policy
RedMart currently ships to all addresses within mainland Singapore and Sentosa Island. You can check whether they deliver to your desired located here. The delivery slots are subject to availability. Kindly note that bulk orders may take a longer time to deliver and the cost shall vary accordingly too.
You can reserve your delivery slot by clicking on the "RESERVE DELIVERY SLOT" button at the top-right corner of the checkout page.
All the prices of items are displayed in Singapore dollars and they are inclusive of Goods and Services Tax. The prices of the items are subject to change from time to time.
If you are unhappy with your order, then you can cancel and return the order (subject to conditions).
Here are the requirements for a valid return:
The items should not be used.
The products should not be expired.
You should make sure that the items are in their original packaging.
Here is what you should know about returning an item to RedMart:
Check your order upon delivery. If you are not satisfied with the fresh or perishable products, you have to let them know within 7 days from the delivery date of the order.
You will get a full refund for the same. If there are any damaged or incorrect grocery products, (and that includes delivery of the additional product(s) not ordered by you), kindly contact the RedMart team within 7 days of the delivery date at help@redmart.com. You can also call them at 6261-3456.
RedMart at its sole discretion will offer a refund or replacement for the faulty or incorrect product(s), or it will arrange for the re-delivery, collection and/or return of the incorrect product(s).
For Marketplace items (which include large products, electronic item or high-value products priced over S$75) that are expired, damaged, faulty or not the same as described on the website, you can send an email to them at help@redmart.com or call them at 6261-3456 within 7 days of your delivery date. The matter will be looked into and it shall be resolved by either replacement of the product or via a credit issue.