Lenovo Discount Codes, Promo Codes & Coupons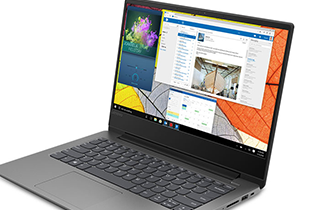 Get Cashback when you shop on Lenovo!
ShopBack must be the last link you clicked in order to get Cashback. If other website links are clicked after clicking through ShopBack, Cashback will not be tracked (E.g. coupon and deal websites)

If for some reason your payment made on merchant page has failed, do click through ShopBack again and re-do your purchases to ensure tracking is still active

Return to ShopBack and click through to the merchant every time you are making a new transaction.

If you are making 3 separate transactions on the merchant, you should click through ShopBack 3 times, each time before making a new purchase.

For more details: www.shopback.sg/terms-and-conditions
More about Lenovo
Lenovo: a legend in the personal computing world
Lenovo, one of the largest Chinese Multinational computer technology company in the world, designs some of the most cutting-edge personal computers, tablet computers, smartphones, workstations, servers and basically anything to facilitate your productivity and your businesses. The World's largest personal computer vendor by unit sales in 2014, Lenovo aims to make an impact by delivering the best online shopping experience for your personal computer needs. With exclusive Lenovo promotions and Lenovo promo codes you could be getting their top-of-the-line ThinkPad flagship line of notebook computers and the ThinkCentre line of desktops at some of the cheapest prices you can find.
Lenovo culture goes into all their devices
Lenovo aims to always create personal devices that people would be proud to carry. Lenovo envisions to be that trusted brand that people can count on to enable and improve their work functions. They strive to be one of the world's greatest personal technology companies and they achieve that with comprehensive customer service, innovative computers, convergence where people can seamlessly connect with others and the web content they care about most, and to have a most trusted reputation in the industry. They call this the Lenovo way. With a global presence worldwide, such as with Lenovo Singapore, and with products sold by the world's biggest tech retailers, buying a Lenovo product means you getting the very best in performance in your computing solutions.
Lenovo Yoga, Lenovo ThinkPad and Lenovo ThinkCentre
There are many reasons why you should choose Lenovo: they have the custom details that set them apart, the small details that mean the world of difference in convenience, usability and performance in your computing. Durable hinges and exclusive, top-of-the-line keyboards on ThinkPads, these are just some of the ways Lenovo goes far and beyond.
The second reason why you should choose Lenovo: an intuitive interface that conform to you, like awesome voice and gesture controls that allow touch-free operation. Convenience is a hallmark on Lenovo machines, no matter if you choose the laptop solutions in ThinkPad or the desktop solutions with ThinkCentres.
The third reason why you should choose Lenovo: no matter what Lenovo machine you choose, their system always run efficiently and quietly, with far less strain on internal components, more efficient power consumption, and more comfortable handling. This is especially true with Lenovo Yoga machines, which run very cool being a tablet/laptop solution.
The fourth reason why you should choose Lenovo: They have won hundreds of international awards for forward-thinking designs. This essentially means you are getting award-winning products every single time with Lenovo.
The fifth reason why you should choose Lenovo: Rigorous reliability standards ensure your Lenovo systems will withstand the most extreme conditions. So you know your Lenovo products will always last.
The sixth reason why you should choose Lenovo: They have the absolute best technical support, with an extremely deep group of technical experts.
Lenovo always mean the top specifications
Nothing spells Top Performance than with the Y series. Lenovo Y Series laptops feature the most powerful processors, the latest 3D graphics technology and high-resolution displays. With Nvidia GTX 860M graphics and the 4th Gen Intel Core i7 processors you will be flying through the most rigorous of tasks. Expandable to 16GB of DDR3L memory, the Lenovo Y series are perfect for the most intensive games and video processing tasks. You will be getting a top-line 15.6" UHD display with up to 5 hours battery life for efficient and long lasting work sessions.
Lenovo discounts aplenty at online deals
Lenovo promotions apply to all product types, desktops, laptop and tablet. Simply apply special Lenovo coupon codes and you will soon get glorious products such as Lenovo A540 All-in-one desktops, the Lenovo Flex, the streamlined Z series and even ThinkPad tablets, at the most attractive prices. Just keeping up with Lenovo on Social media, you can get updates on very best Lenovo discount codes and deals on Facebook, Twitter and Google+ as well.
ShopBack Singapore goes one step higher with Lenovo coupon codes and promotions, in addition to Cashback
With no lack of tremendous Lenovo promo codes and discounts here at ShopBack Singapore, your online computing shopping is more economical than ever. You could be saving on the most advanced gaming laptops, corporate desktops and personal tablets on the web. So do not miss out on amazing Lenovo codes here.
You may wonder what ShopBack special sauce is: Cashback! You don't even need a promotion to save, you simply get money back for shopping at Lenovo, through ShopBack! Find out why ShopBack.sg is the premier cashback online shopping experience with such merchant sites as Lazada, and more! Get the full list of tech merchant sites to find your favourite Lenovo gear at ShopBack Electronics today!