Book Depository Promo Codes & Discount Codes May 2018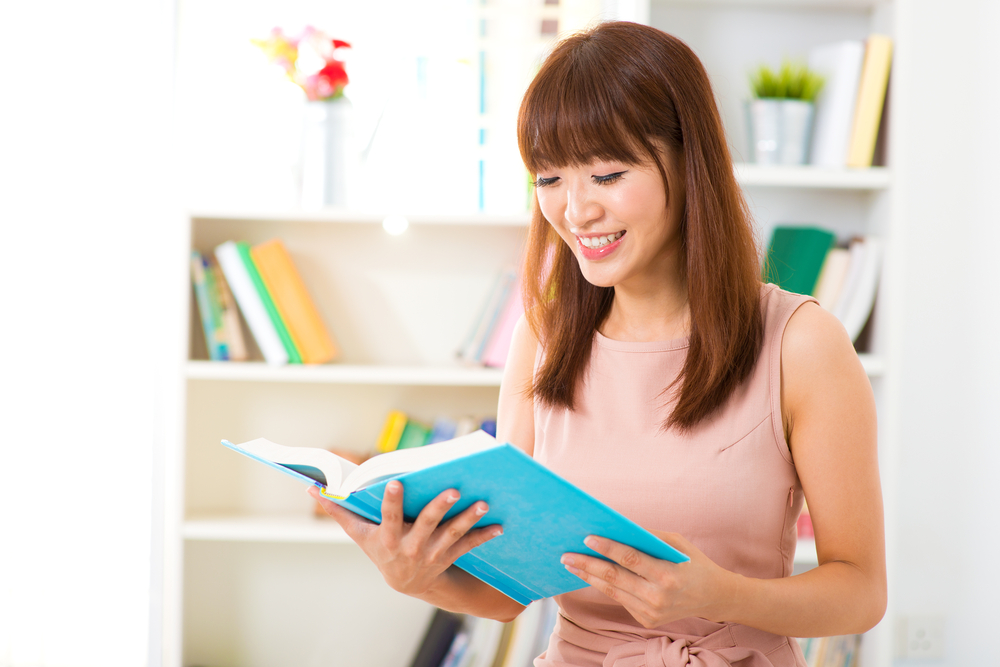 Extra 10% off All Books for Singapore Customers + FREE delivery + No min. spend till 31 May
Terms and Conditions: In order to benefit from the offer and receive 10% off all books from the Book Depository within the Offer Period customers should enter the code "SG10" when completing their purchase. Voucher valid from 00:01 (Singapore Time) 25th May 2018 until 2359 CST 31st May 2018 (the "Offer Period"). Voucher is only valid for customers in Singapore. Vouchers are non-transferable and cannot be exchanged for cash. Vouchers cannot be used with any other voucher. Vouchers cannot be retrospectively applied to pre-existing orders. The Book Depository Limited retains the right to end this promotion without notice. The Book Depository's Terms and Conditions apply. How to Claim: Select as many books as you like from our 18 million catalogue and add them to your basket. When you reach Your basket enter the code SG10 in the Add Coupon box. Click Apply and proceed to check out.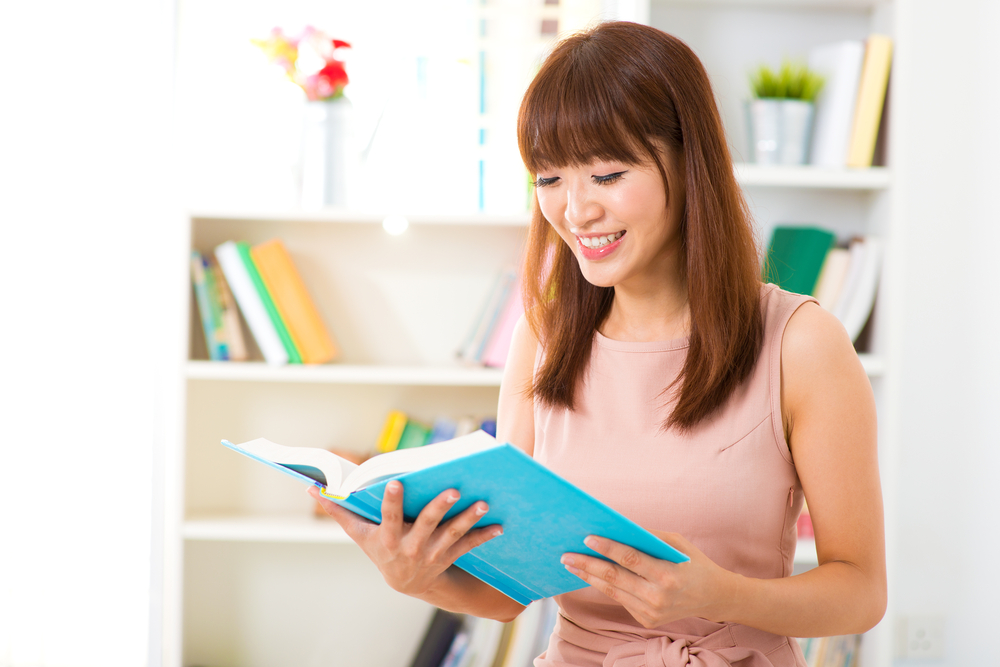 10% discount on selected bestsellers till 28 May
We have a special offer this month with an extra 10% off the great bestselling titles featured on this page. Just use the code MAY10 in the coupon box at checkout to claim your discount. Happy shopping.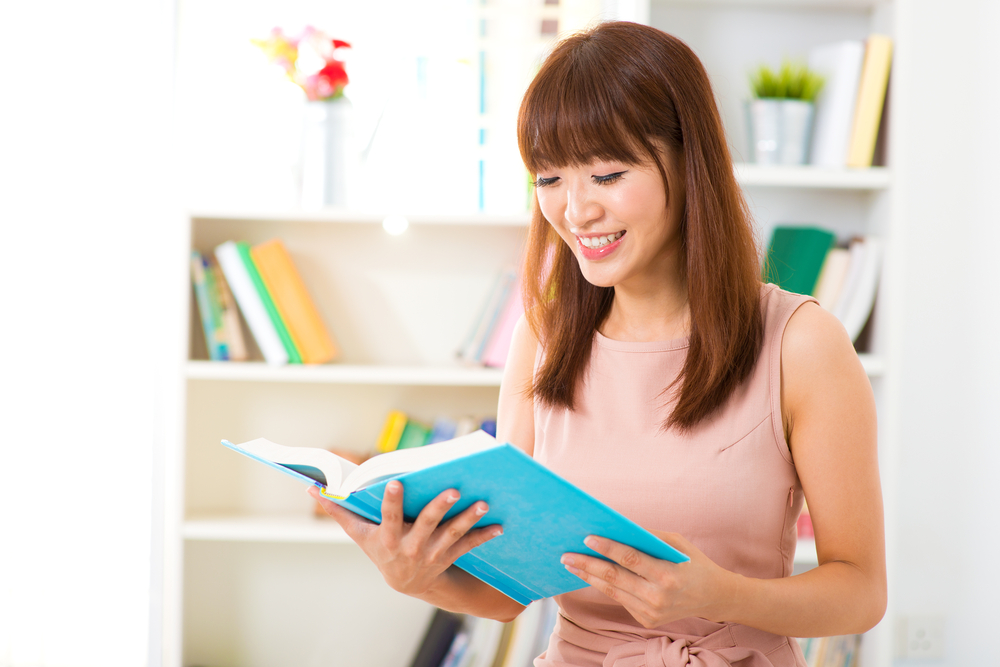 Up To 40% Off Selected Bestsellers from 21-28 May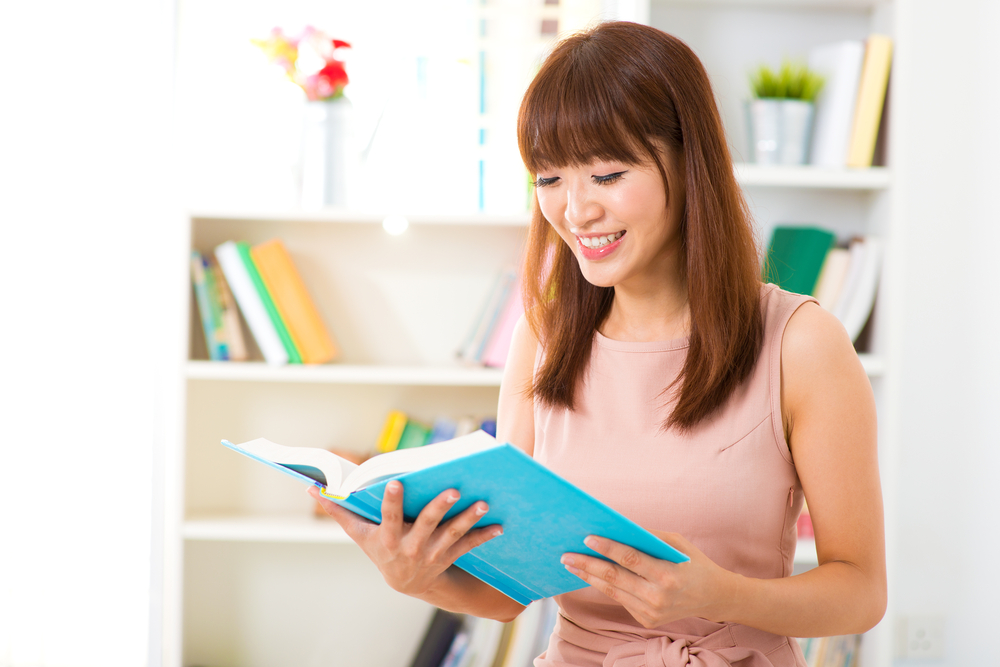 Get FREE Shipping worldwide on books
Great promotions on Book Depository
Cashback will be tracked at the lower amount but will be uplifted once Book Depository confirms that the order is made by a new customer

Accounts that engage in fraudulent orders/activities to game/cheat the Cashback system will be banned and Cashback forfeited

Please be aware that some transactions may track at a slightly different rate, but will uplift on a monthly basis, once the transaction is confirmed by the merchant.

If for some reason your payment made on merchant page has failed, do clickthrough ShopBack again and re-do your purchases to ensure tracking is still active
Recent Articles
More about Book Depository
Book Depository satisfies the inner bookworm in all of us
Founded just a mere 12 years ago in 2004, Book Depository has since then risen to popularity and earned critical acclaim from book lovers all around the world. The company motto is 'All Books Available to All' – and they have definitely kept to their promise of making books available to everyone! With over 14 million titles at amazingly affordable prices, they have gained the unwavering support of the public. On top of that, Book Depository also offers free delivery worldwide! It certainly is no wonder why Book Depository has earned themselves so many awards and accolades that only act as testament to their quality service and affordability. With a plethora of genres, ranging from fiction such as humour, romance, crime and manga, to non-fiction such as biographies and religion, there really is everything for everyone. Reading doesn't have to come with a hefty price tag if you have a Book Depository coupon code 2016 waiting to be used on ShopBack Singapore – simply sign up for an account with us and be entitled to unlimited savings like never before! All you have to do now is browse through the Book Depository's extensive collection of books and be prepared to discover a whole new world of adventure with the new books you purchased!
Forget about borrowing torn and tattered books from the library – simply use Book Depository coupon code 2016!
The library is a budget-friendly option to those who don't bring home a fat paycheck every month – not only does it provide us with free air-conditioning, it also allows us to read at our own leisure for free. However, borrowing books from the library comes with one catch (or two). First of all, we don't get to keep the books – and this poses a huge problem to those who love re-reading books. Secondly, the range of books at the library is often limited, causing us to not be able to find what we're looking for. Hence, to prevent yourself from all this trouble, simply shop on Book Depository and solve all your troubles instantly! Reading should and never will be expensive when you purchase your books from Book Depository, the world-renowned online book store. Also, you can save even further with the awesome Book Depository coupon code 2016 and Book Depository voucher codes from ShopBack Singapore, on top of amazing cashback. Forget the library – you should never have to settle for yellow dog-eared books – and shop on Book depo now!
Immerse yourself into an entirely different reality with a Book Depository discount code 2016
It goes without saying that reading transports us into an entirely different reality, and allows us to put ourselves into the shoes of the protagonist – bringing us on an emotional journey up until the very last word. After establishing such a pure and unwavering connection with the protagonist, it becomes almost impossible to put a book down – and that certainly is the beauty of books that draws us back to them time and time again. Book Depository discount code 2016 and Book Depository promo code 2016 allows us to experience that mystical process without breaking the bank, allowing us to shop for legendary novels from world-renowned authors such as J.K. Rowling, Haruki Murakami and Stephen King. With an online book store like the Book Depository around, there's no end to the adventure we can experience!
Book Depository tracking allows you to keep track of your Book Depositary purchases
More often than not, the latest releases by our favourite renowned authors cost a bomb; and because those precious books aren't stocked in Singapore yet, we have no choice but to resort to buying them from online book stores. However, the shipping fees always cost more than the actual books – which only causes us to end up with an unbearable headache.
Fret no more, fellow bookworms! Once you hear what I have to say, all your worries will vanish instantly. Book Depository offers free shipping WORLDWIDE – and always runs numerous Book Depository Sales on its site that will allow you to expand your budget and get the ultimate bang for your buck! Also, the Book Depository tracking system enables you to locate your parcels and estimate when they will arrive at your doorstep! With so many perks that come with shopping on Book Depository, there's really no reason to doubt why Book Depository rose to popularity so quickly. Hesitate no more and get your hands on the latest releases; don't forget to check out with a Book Depository promo code 2015 for added savings!
ShopBack Singapore helps all you bookworms get the best Book Depository promo code 2016 on your purchases!
If you are a true blue bookworm that can stay nestled in bed all day with your nose buried in the spine a book, with a steaming cup of tea by your bed, you should be all too familiar with the money woes that all bookworms face. Humble bookworms don't have the disposable income to purchase all the books that our heart desires, and as fervently as we pray for money to fall from the sky, it simply won't happen! What in the world shall we do then? Wallow in self-despair? No! Fortunately, ShopBack Singapore alleviates every single money woe we have by providing us access to Book Depository coupon code 2016, discounts and vouchers. All you have to do is sign up for a FREE ShopBack account! On top of incredible Book Depository discount code 2016, you can also earn up to 2.5% cashback on your book shop purchases. You know the drill – sign up for a ShopBack Singapore account now and save like never before!
Stay connected to the Book Depository
Want to be the first to know of the latest Book Depository voucher codes? If so, make sure you follow Book Depositary on their various social media platforms below!
If you're that kind of person that loves to sip on a comfortingly warm bowl of soup while reading, check out The Soup Spoon for some amazing food delivery, and earn up to 8% cashback on your orders!
Enjoy amazing reads with Book Depository
Book Depository is one of the world's best online destination for buying books and stationery. There are a whopping 18 million titles all available under one roof. Book Depository delivers free of charge to over a 100 countries! They have fulfilment centres in the city of Melbourne, Australia and Gloucester in the United Kingdom and ship to thousands of customers across the world every day.
On Book Depository, customers can buy books of any genre and of your liking. From classics to contemporary ones and music books to children's novels, they have it all. Now you won't have to head out to the bookstore to find that rare book you've always wanted to read. You can find it all at this online bookstore. The books come neatly wrapped in bubble wrappers and few even come with free bookmarks. With multiple payment options, all you bibliophiles can look forward to a great book-shopping experience on this site. You can even pre-order certain books.
History of Book Depository
The Book Depository Group was founded by Andrew Crawford, an Irish entrepreneur and Stuart Felton in 2004, with their focus being "All Books Available to all". Their mantra was "selling 'less of more' rather than 'more of less'". It is headquartered in Gloucester. This UK-based online bookstore was founded with the intention of making hard to find books easily available online for buying. Unlike other online book retailers, Book Depository offers free of charge shipping all over the world, which sets it apart.
On the 4th July 2011, Book Depository was acquired by Amazon. They now work together and their delivery and customer service has greatly improved since the acquisition. But they do have a separate and dedicated team at Book Depository to maintain the personal experience that their customers over the years have always loved.
Post the acquisition, their revenue has increased on a pro-rata basis. Despite the initial operational loss of 170,000 Euros, they reported an operating profit of nearly 3 million Euros in the year 2011.
Here are some of the awards won by Book Depository:
Direct to Consumer Bookseller of the Year 2009
British Book Awards 2010 - Direct Bookseller of the Year
Queen's Awards for Enterprise - International Trade 2010
British Book Awards 2009 - Direct Bookseller of the Year
Products Sold on Book Depository Singapore
Book Depository offers a wide array of books and stationery for you to choose from. You will find great books from every possible genre there is. You will even find sections for bestsellers in sub-categories like children's books, cookbooks, classics and so much more. During special seasons, Book Depository discount vouchers are available too. Here is a short preview of the product categories available on Book Depository:
Books: The website has millions of books in an array of genres. You can filter the books by the author, age of the reader, genre and more. As of now, they do not have e-books available. The company has the capacity to dispatch over 5 million books in 48 hours. Some of their top categories for books are fiction, graphic novels, children's books, art and photography and crime and thrillers. They even have a section for popular reading lists, where you will find interesting and popular categories like New Releases, Literary Prizes, Textbooks, Fantasy Books and Top books of that particular year.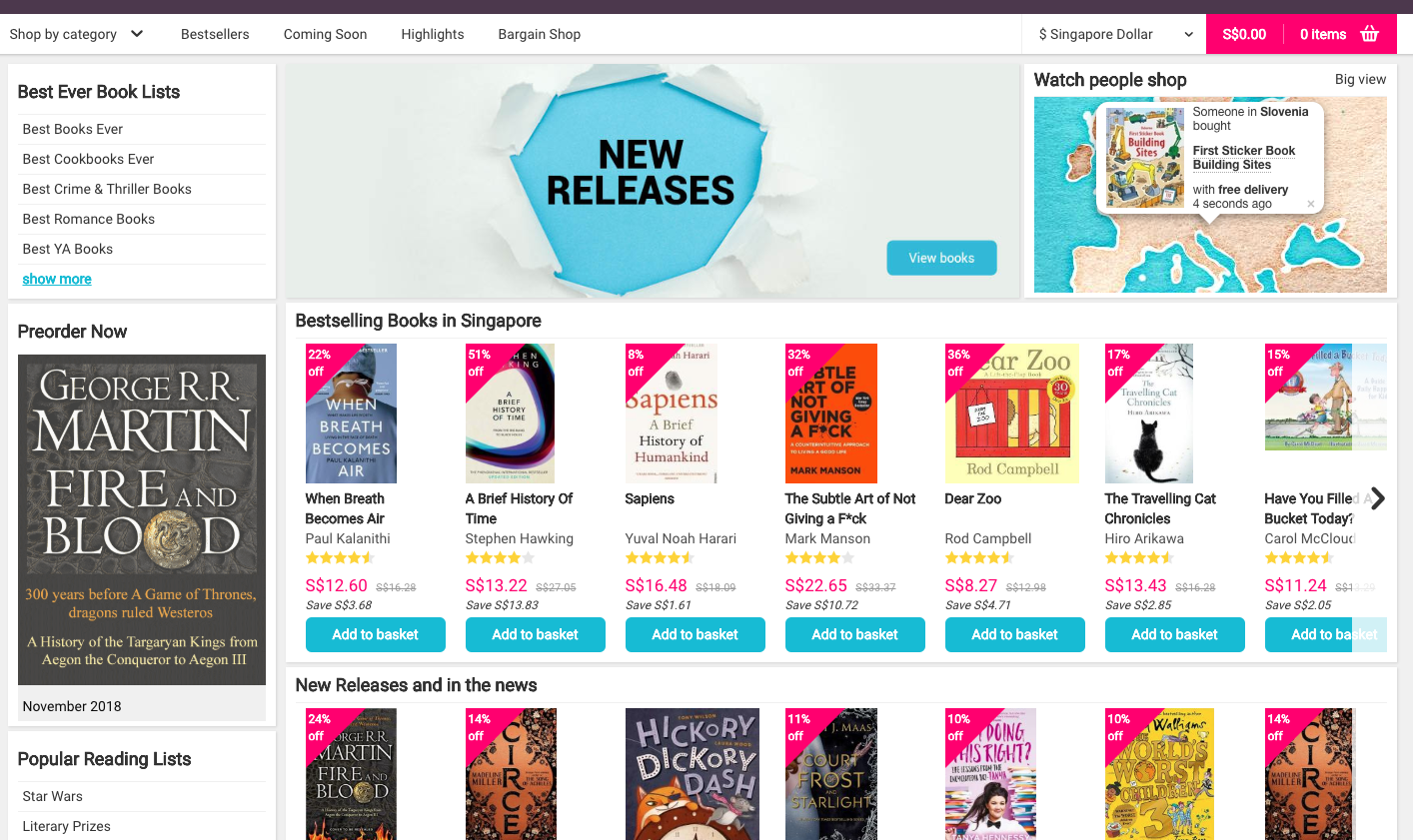 Stationery: There is a wide range of stationery too, that is available on Book Depository. From sticky notes to illustrated calendars, you will find attractive items at great prices. They even have cool colouring books for adults that will help in stress busting.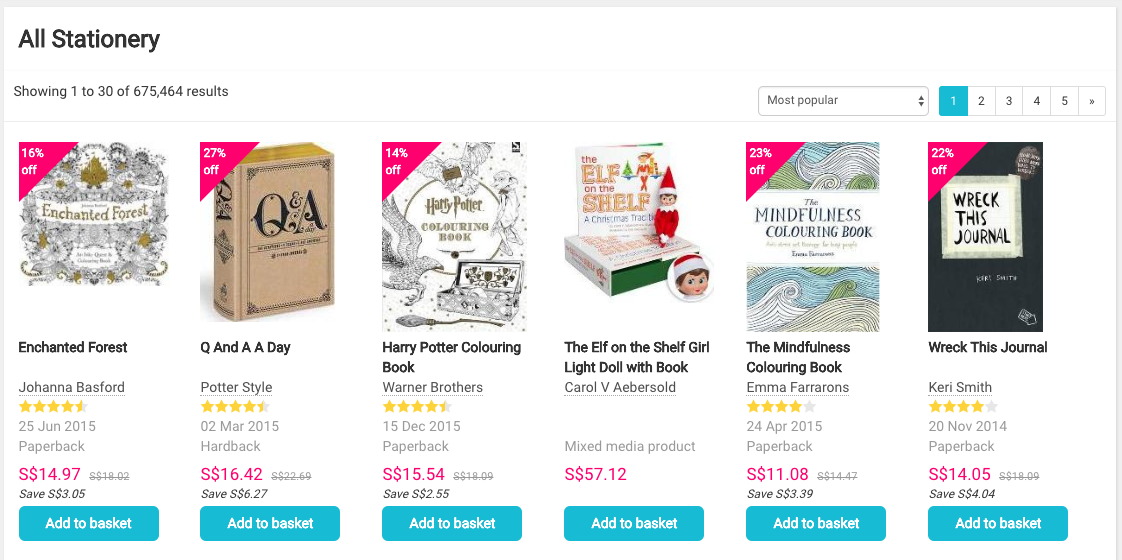 | Book Depository Product Categories | Book Depository Products |
| --- | --- |
| Books | Art and Photography, Biography, Children's books, Crafts and Hobbies, Fiction, Food and Drink, Graphic Novels, Anime and Manga, History and Archaeology, Mind, Body and Spirit Science, Fiction, Fantasy and Horror, Audio Books, Business, Finance and Law, Computing, Dictionaries and Languages, Entertainment, Health, Home and Garden, Humour, Medical, Natural History, Personal Development, Poetry and Drama, Reference, Religion, Romance, Science and Geography, Society and Social Sciences, Sport, Teaching, Resources and Education, Technology and Engineering, Teen and Young Adult, Transport, Travel and Holiday Guides |
| Stationery | Calendars, Sticky Notes and Bookmarks, Notecards, Postal Notebooks, Journals and Sketch Books |
| | |
How to Shop at Book Depository?
The Book Depository website offers a hassle-free way for online shopping. The attractive and user-friendly layout ensure that you have a pleasant shopping experience. The homepage is divided into various sections, with separate sections for categories, bestsellers, highlights and popular reading lists too.
You can even select books by filtering them according to your author preferences. What's more? You can see what books are being bought by people around the world! How awesome is that?
1. Browse the category and then select the subcategory according to your needs. Select the "Shop by category" drop-down to choose your category of books or stationery.
2. Select the book/stationery that you want from the page. You will then proceed to the product details page. After checking the details of your product, click on the "Add to basket" button on the right-hand side if you wish to proceed to buy it.
3. Then you will have to click on the "Basket/checkout" button, after which you will navigate to the checkout page. If you want to add more products, you can click on the "continue shopping" link at the bottom of the checkout page. If you want to add promos or vouchers, then you can a Book Depository promo or a Book Depository discount coupon in the "Add coupon" box. Then click on "Checkout".
4. You will need to enter your email, shipping details, and the payment details on the page you will navigate to. Then click on "Buy now". Make the necessary payment on the next screen for finishing the transaction. You will receive an order confirmation via email and the products will be delivered to you within the mentioned date.
If you like good deals, then visit the Bargain shop section of the website (on the homepage), where you can find amazing discounts on books.
Payment Options on Book Depository
You can pay for your orders in various ways multiple ways when you shop at Book Depository. These payment options are briefly discussed here:
Credit Cards: You can use your VISA, MasterCard, Amex, VISA Debit, Maestro and Electron Credit cards to make secure payments for all your purchases on the website.
PayPal: You can buy products from Book Depository by making payments via PayPal. It is an online payment system that allows secure sending/receiving of digital payments.
Different Coupon Codes and Discounts on Book Depository
You can avail plenty of offers for books and other products on Book Depository. You can avail a Book Depository voucher or a Book Depository discount after making a purchase. Customers can even apply Book Depository coupon for availing discounts on products that you have purchased. These are especially available during a Book Depository sale.
How to Redeem Coupons and Vouchers at Book Depository?
You can save great money while shopping online as many websites provide cash backs or provide a list of coupons or voucher codes. On this website, you can use various options like a Book Depository code, a Book Depository promotion, or a Book Depository coupon code for saving money on purchases. For discounts, you can use a Book Depository discount code.
Here are step-by-step instructions on how to redeem coupons and vouchers at Book Depository:
Step 1: Select the item you want to order and then click on "Add to basket".
Step 2: Proceed to the cart/checkout page.
Step 3: Before making the payment, fill in the Book Depository promo code or the Book Depository voucher code on the "Add coupon" box.
Step 4: Then click on "Checkout" to make your payment for the order and complete the transaction.
How to Shop on Book Depository using ShopBack
ShopBack offers up to 4% cashback on various items if you shop from Book Depository. Here are the steps you need to follow to earn cashback from ShopBack:
Step 1: To get a Book Depository cash back, visit the ShopBack Singapore website (https://www.shopback.sg).
Step 2: Select "Home & Living" and then click on the Book Depository link. You can also use the search box to find the link to the Book Depository store.
Step 3: Click on the "Activate Cashback" button on the left corner of the page. You will be redirected to the Book Depository website to browse and select the items.
If you are not logged in, a pop-up window will prompt you to log in or sign up. If you already have an account with ShopBack, you can select the Log In option, else you can sign up for a new account. ShopBack gives you the option to log in or sign up using either Facebook or your email.
Note:
It is advisable that you disable the pop-up blocker in your browser.
Please make sure cookies are enabled in the browser that you are using.
Stay in the same window.
Alternatively, on the Book Depository page of the ShopBack website, you can find attractive Book Depository deals and coupons, in the Discount Codes, Promo Codes & Coupons section.
Step 5: When you place the order, you will be eligible to earn cashback from ShopBack. The cashback rates differ based on product categories and based on whether you are a new or an existing customer.
The cashback offer is not applicable on purchases made on the Book Depository app.
Book Depository's Shipping & Return Policy
In case of shipping, you have to note that the dispatch time might differ for each item even though they're ordered together. You will be sent a mail once your orders have been shipped. Local taxes will be applied according to your delivery area. If you check for Book Depository reviews, you will see that their products are shipped exactly in the time that has been specified.
Book Depository ships to certain specific countries free of charge.
You will be happy to know that Book Depository offers free of charge shipping for Singapore. You can cancel and return your order if you wish to, within 30 days of receiving the item.
Steps to return an item to Book Depository:
Step 1: For cancelling orders, you have to fill out the Online Cancellation Form.
Step 2: Fill out details like your name, address, order number and product details.
Step 3: Then click on the "Cancel order" button at the bottom of the order cancellation form.
Step 4: Return the cancelled item within 14 days. (Returning the item with the help of a courier provider is completely handled by you and the company will not be responsible for it). You will receive the refund amount within 14 days, using the same method payment that you used to make the purchase.
Book Depository Customer Service
For queries, you can contact the Book Depository staff by filling out their online contact form or by emailing them your queries at help@support.bookdepository.com.
Connect with Book Depository via social media on: