2017 Lazada Vouchers, Coupons & Promo Codes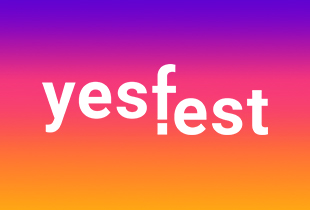 Lazada New Customers Get 12% off storewide with code!
Capped at $6. Valid till 31 Dec 2017. Valid for new Lazada customers only. Refer to merchant's website for more details.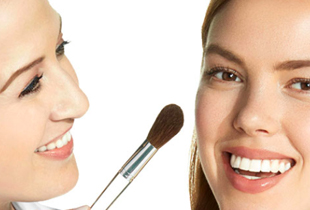 Clinique Now On Lazada! Up to 68% OFF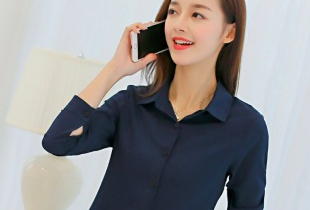 Lazada Taobao Collection Up To 80% OFF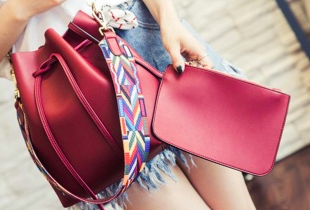 ShopBack Exclusive Deals Below $10
Refer to merchant's website for more details.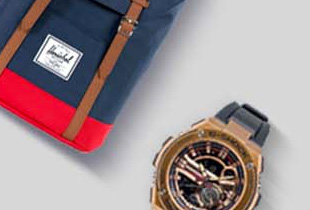 Crazy Coupons: Up to 20% off exclusive voucher codes!
Limited redemptions only.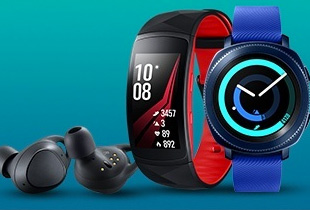 Hottest Tech Gadgets
Refer to merchant's website for more details.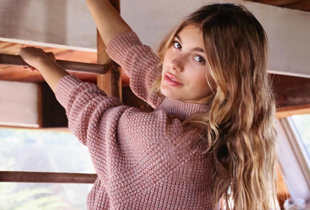 Uncover the Latest Fashion
Refer to merchant's website for more details.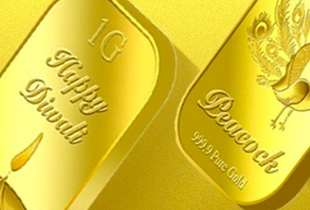 Gold Bars from $63
Refer to merchant's website for more details.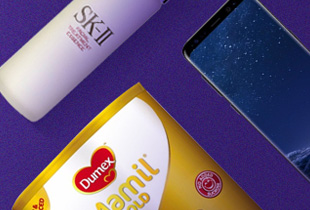 Official Stores: 8% off codes daily + Exclusive brand vouchers!
8% off valid for Citi Cardholders only. Starts at 9am daily. Limited redemptions. Capped at $20. Check site for full T&Cs.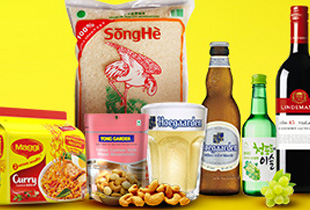 Pantry Essentials: Groceries from RedMart, Coca-Cola, Ben & Jerry's & more
Buy in bulk to enjoy additional discounts.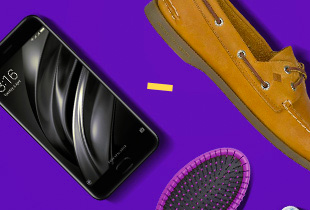 FREE economy shipping when you shop on Electronics, Fashion, Taobao, Lifestyle, Groceries Marketplace
Shipping is free apart from orders below $40 from selected sellers.
Lazada reserves the right to reject Cashback for resellers

Electronics: sub-categories such as Home Appliances, Mobiles & Tablets, Computers & Laptops, TV, Audio/Video, Gaming/Gadgets and Cameras

Non-Electronics: Home & Living, Health & Beauty, Watches, Travel & Luggage, Sports & Outdoors & Media, Automotive & Gadget, Games & Music & Toys, Kids & Baby

New Customer - have not made any purchase with Lazada | Existing Customer - have made purchase with Lazada

If you have the Lazada Mobile App installed on your mobile device, you may face difficulties in purchasing from the Lazada Mobile Website
Recent Articles
More about Lazada
Get everything you need from Lazada Singapore
There is something for everyone at Lazada. Lazada is the one-stop site to find virtually any product you desire and require. From electronics, computers and appliances to fashion pieces, beauty products and travel items, Lazada has it all. Lazada even offers toys and clothes for the young ones, wines and spirits, sports wear as well as home and living décor. What's more, Lazada's user-friendly interface ensures that your shopping experience is effortless. With easy access to the abundance of brands and products available, you no longer need to visit each individual store to purchase your items. Simply head on down to the Lazada Singapore website and with a few clicks, you can get all the items delivered to your doorstep. How quick and easy is that!
Lazada discounts and promotions
Fulfill all your daily needs using Lazada while enjoying great savings. Lazada offers great sales and deals that you simply must catch. Be sure to check out the Monday Mania flash sales that offer slashed prices from 12pm to 12am on Mondays. You never know what awesome deal you could get, as the items on sale are hot-selling. Products could range from a simple SD card to a full HD LED television. You could be getting 70% off the laptop that you always wanted!
Also, check out the Best Deals section to find items at discounted prices of up to 80% off. Featuring goods at insanely low prices, Lazada's Best Deals will ensure you get what you need without breaking the bank. Lazada offers promos of up to 39% off for mobiles and tablets, as well as Nike, Canon and GoPro cameras at up to 79% off! Luxury watches are also going at up to 74% off. Be sure to check out the Lazada website or ShopBack for other promos and discounts released from time to time.
Get electronics using Lazada vouchers and discounts
Electronics can be bought cheap at Lazada with the various promotions they offer. With their wide range of products including printers, memory cards, gaming consoles, smart watches, Bluetooth headphones, power banks, tablet accessories and many more, you can be sure that you will find what you need. Lazada occasionally launches the Electronics Mega Fair, featuring various electronics, mobiles and tablets, computers and laptops as well as cameras at discounts of up to 85% off. Save hundreds of dollars by shopping at Lazada Singapore, and get even more savings by using ShopBack. ShopBack offers 2.5% cashback for electronics when you shop at Lazada Singapore.
Fashion and beauty deals for everyone
Shopping for clothes and beauty products online has never been easier or more fun. Lazada offers fashionable products for both men and women, including trendy statement pieces from famous brands like New Look, Free People and M)Phosis. Lazada also features its own private label, LZD, selling fashion items that appeal to those who prefer a vintage look, mixed with Asian influences. LZD apparel are not only of excellent quality, but are also often on sale at cheap prices, so be sure to check them out. The best part: ShopBack offers 4% cashback for non-electronics when you shop at Lazada Singapore.
Home and living accessories with Lazada Taobao Collection
Finding ways to beautify your house? Lazada has recently launched a new Lazada Taobao collection on their website. Expect a wide range of household products like air fryers, blenders, home fragrances and bed linen that will make your house ooze more personal and homely charm. Customize your home to your liking by purchasing décor from Lazada Taobao.
Lazada Taobao also offers a wide range of fashion apparel, electronics and the latest tech gadgets for you to select from. With free shipping for Lazada Taobao purchases above $20, feel free to shop to your heart's content from the comfort of your homes.
How to use Lazada discount codes and get cashback from ShopBack
It's so simple to save money with the Lazada discount codes. Using ShopBack, get cashback while you shop to get more savings. Follow these simple steps to get the most out of your shopping.
Sign up for an account or sign-in with ShopBack.
Select the discount or promo code for your choice of product. Note the 4% cashback for non-electronic goods, and 2.5% cashback for electronic goods.
Click on the promo code, and get redirected to the Lazada website.
Add your desired product to the shopping cart, and then enter the promo code before payment.
Receive cashback for your Lazada purchase! Do note that cashback may take 1-2 days to appear in your ShopBack account.
Customer Service at Lazada
Lazada prides itself on its stellar customer service, providing customers with a seamless shopping experience. Lazada ensures that you can enjoy all its promos and shop with confidence, as all sellers must pass through a thorough process before getting listed. This ensures that buyers have the best quality shopping experience.
Lazada also offers free shipping and free cash on delivery for orders above $40. If you are unsatisfied with your purchase, you can also arrange for a return pick-up and refund. Check out Lazada's Return and Refund Policy for more details. The Lazada Customer Service hotline is open on Mondays – Fridays, 9am to 8pm, and friendly Lazada crew will attend to your queries promptly.
Stay connected to Lazada SG
To keep up-to-date with the recent promos or voucher codes from Lazada Singapore, do follow them on Facebook, Twitter, Instagram and Google+. Don't miss out on the latest sales! Subscribe to Lazada newsletters to get a $10 voucher, as well as exclusive Lazada vouchers and offers. For any queries on Lazada, check out the Lazada FAQ for more details.