Learn from Home or Work with Coursera
Coursera is the perfect place to go to for all your learning experiences. It gives learners an opportunity to enroll in a course or specialisation online and earn a certificate/degree, from the comfort of their homes or workplaces. You can enroll in any course you like, get access to video lectures, community discussions, homework exercises, projects and quizzes and complete your training in just about 4 to 6 weeks.
Coursera believes in offering the best, quality material for learning various subjects. It visualises a world where people from anywhere can access world-class learning and transform their life positively. That is why it brings to you a vast variety of courses, taught by ardent instructors from companies and universities worldwide.
Visit their site to enroll or subscribe to their online courses and enjoy amazing Coursera discounts during Coursera promotions.
Coursera was founded in the year 2012 by Andrew Ng and Daphne Koller – two computer science professors from Stanford University. What inspired them to come up with this idea was the experience they had when they provided online training of Stanford courses in 2011. They quit Stanford and launched Coursera, on which the University of Michigan, Princeton, the University of Pennsylvania and Stanford were the first universities to provide their content. The founders observed that with Coursera, they succeeded in teaching more numbers of learners in a few months, which otherwise took more than a lifetime in classroom teaching.
The company grew further with many more offerings, including specialisations, wherein a set of courses were offered for developing skills and specialising in a subject. Coursera also went on to offer degrees for learners and workforce development products for government organisations and businesses. It launched its enterprise product 'Coursera for Business in 2016; the monthly subscription model (for specialisations) in 2016, Coursera for Governments & Nonprofits in 2017 and a total of 6 completely online degree courses (that include bachelor s and master s qualifications). Currently, Coursera has over 33 million registered users, over 3,600 courses and more than 190 world-class university partners.
Courses Offered on Coursera
Coursera offers a number of courses, degrees and certifications from the world s best companies and universities, keeping all your requirements in mind. Choose your preferred course on Coursera online, while enjoying amazing deals during Coursera offers. Listed below are some of the courses available on Coursera.
Business –
Choose from the list of business courses available on Coursera, such as Business Essentials, Marketing, Business Strategy, Leadership and Management, Entrepreneurship and Finance. The degrees offered include Master of Business Administration (iMBA), Master of Public Health, Global Master of Business Administration (Global MBA) and others.
Data Science –
Become a data science expert with the courses and degrees offered on Coursera. Study Data Analysis, Probability and Statistics and Data Analysis, and apply for degrees like Master of Data Science, Master of Computer Science, MSc in Machine Learning, Master of Science in Data Science and others.
Arts and Humanities –
Those who are interested in humanities and art can apply for courses like philosophy, history, music and art. You can choose from various course topics under these, such as Modern Art and Ideas, Introduction to Classical Music, Introduction to Philosophy, Fundamentals of Music Theory, etc.
Personal Development –
a lot of people look for personal development courses and seminars online as well as offline. Coursera offers a set of wonderful personal development courses ranging from Introduction to Psychology, the Science of Exercise and Positive Psychiatry to Mental Health, The science of Well-Being, Learning Mindsets and Skills and much more!
Information Technology –
Choose from a vast set of Information Technology courses like Networking, Security, Support and Operations, Cloud Computing and Data Management, and be a degree holder in Master of Computer Science, Bachelor of Science in Computer Science and Master of Computer and Information Technology.
Computer Science –
From Algorithms, Software Development and Design and Product to Mobile and Web Development and Computer Security and Networks, learn the most relevant/most-trending topics in computer science only on Coursera.
Health –
The list of health courses available on Coursera include Health Informatics, Nutrition, Animal Health, Patient Care, Psychology, Basic Science, Healthcare Management, Research and Public Health, along with the degrees – Master of Public Health and Global Master of Public Health.
Social Sciences –
Enroll in Social Science courses and earn your degree in Master of Public Health and Global Master of Public Health. Their courses include Law, Education, Economics and Governance and Society.
Make sure to check for the Coursera coupons offered during special offers before you proceed with your enrollment.
How to Enroll in a Course on Coursera?
You can easily enroll or subscribe to a course on Coursera by following simple steps. Coursera also brings to you a number of Coursera deals from time to time. The homepage displays all the course categories under the 'Explore option at the top and also provides a search icon to search for a specific course. You can also find Coursera promo codes, Coursera coupon codes and other discounts as you browse through the site.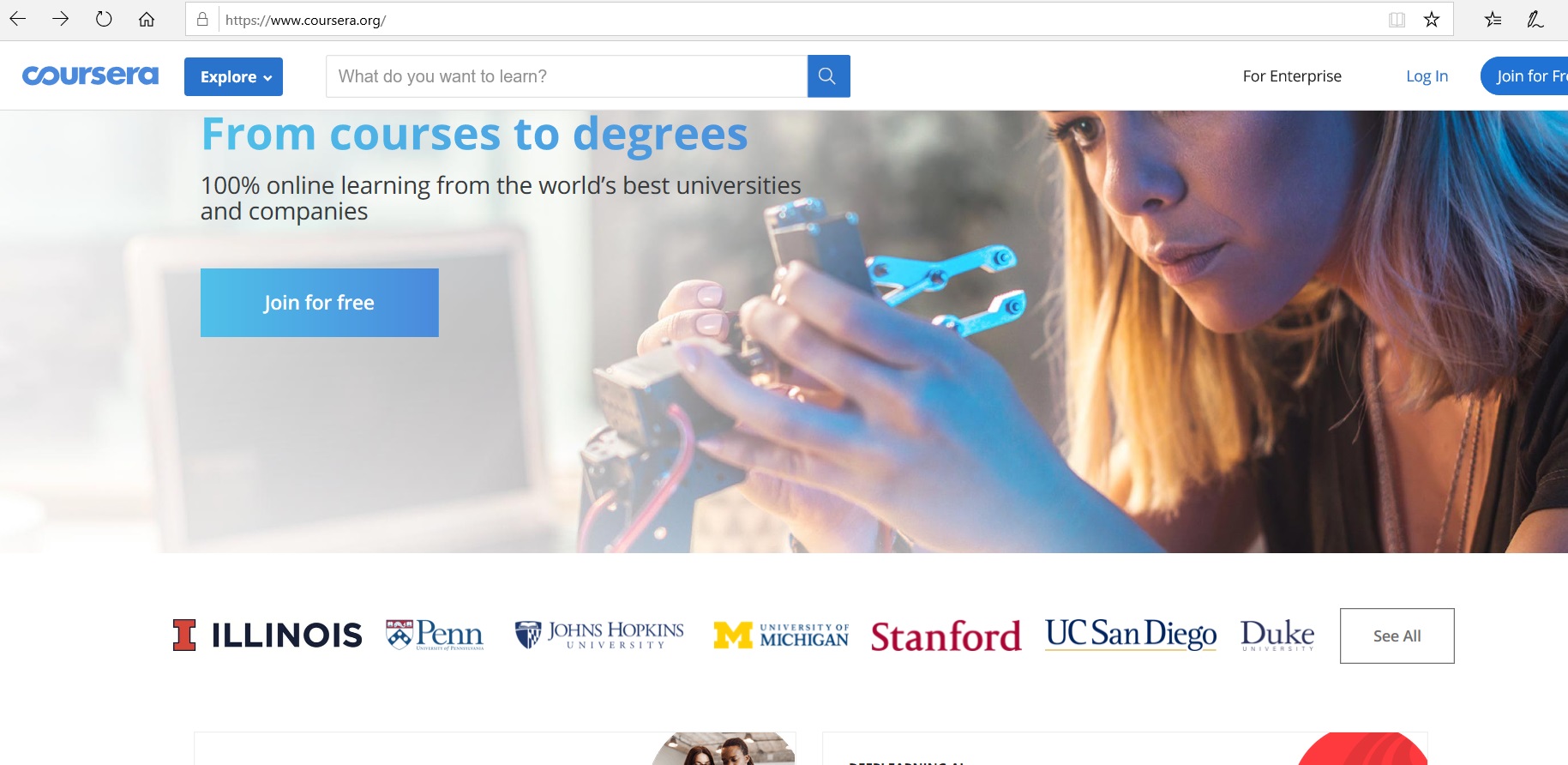 1. Select your preferred course category and sub-category. From the list of courses, choose the course you wish to enroll in.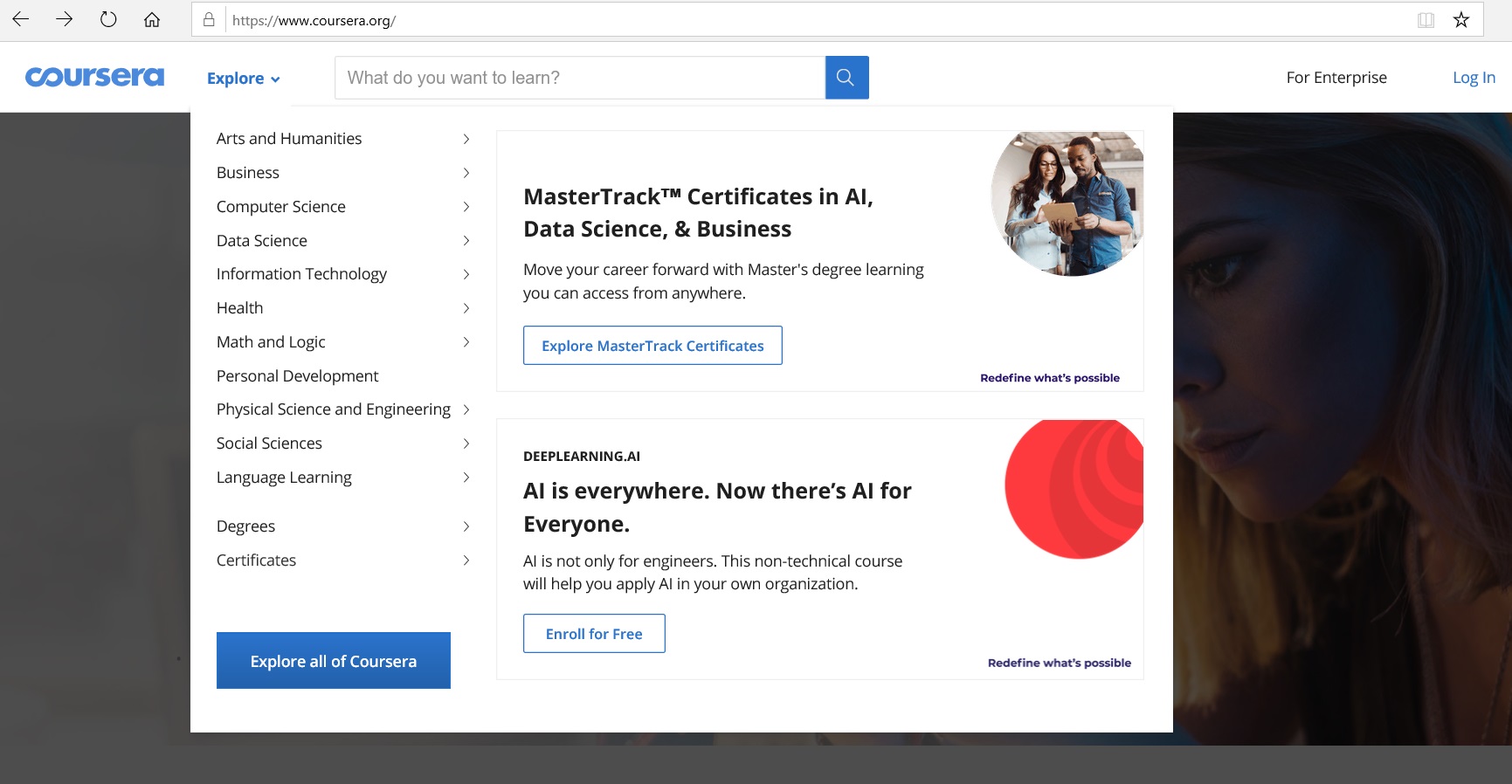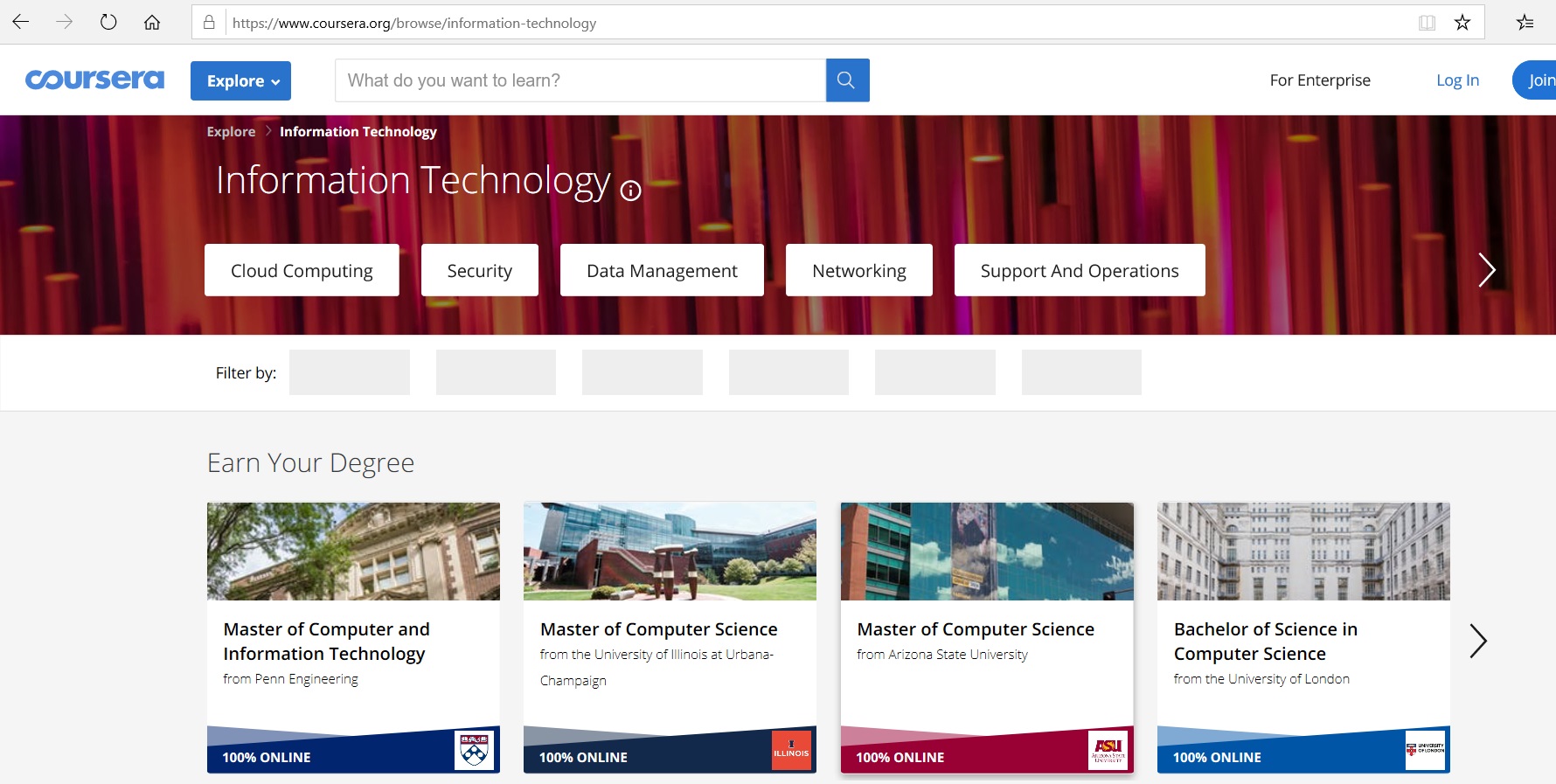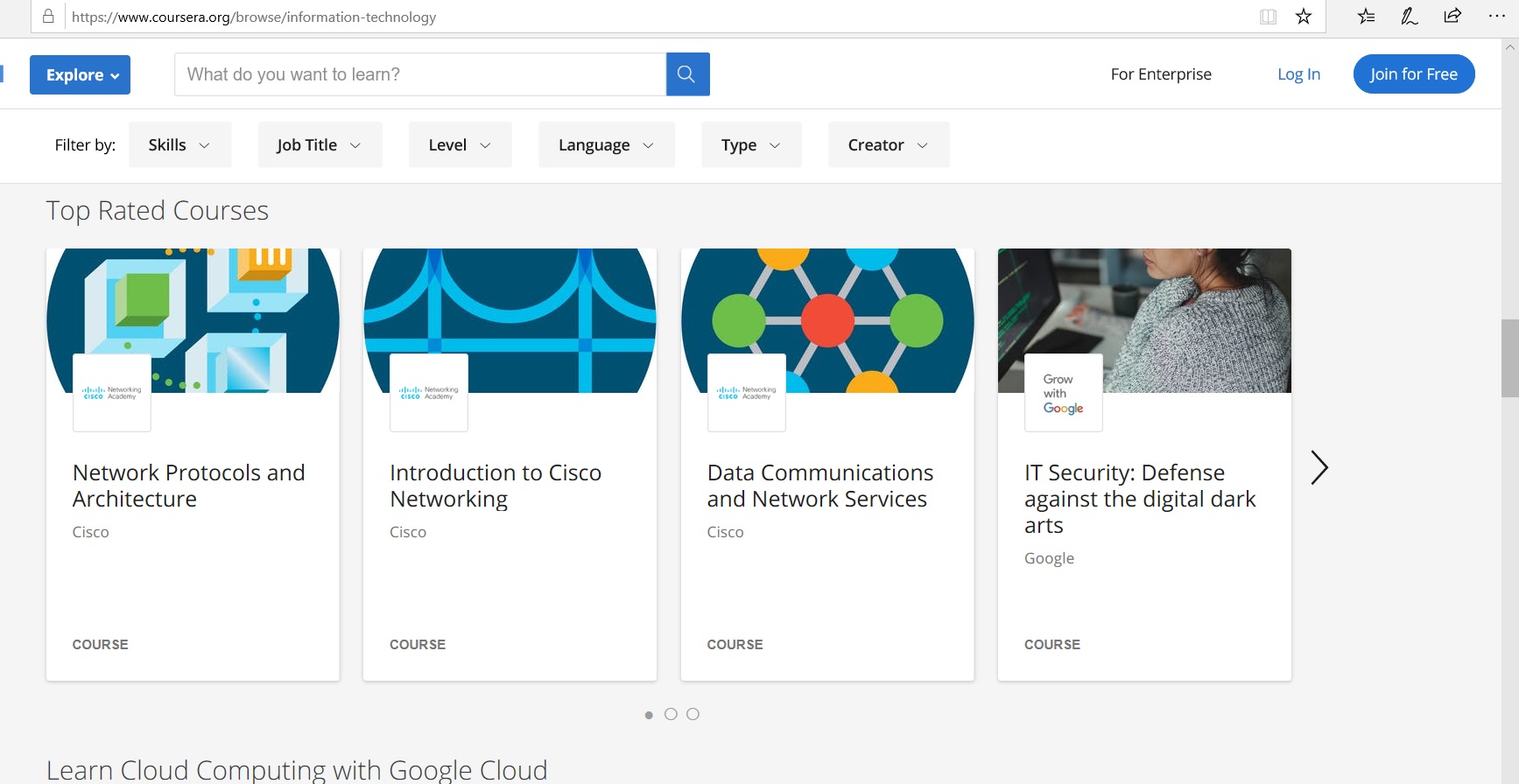 2. On the next page, it will display everything about the selected course, including the syllabus and an 'Enroll for Free button. You may go back to browse a different course or click 'Enroll for Free . Join Coursera by entering your details. It will display an option to start a free trial and the price per month. Then click on 'Start Free Trial .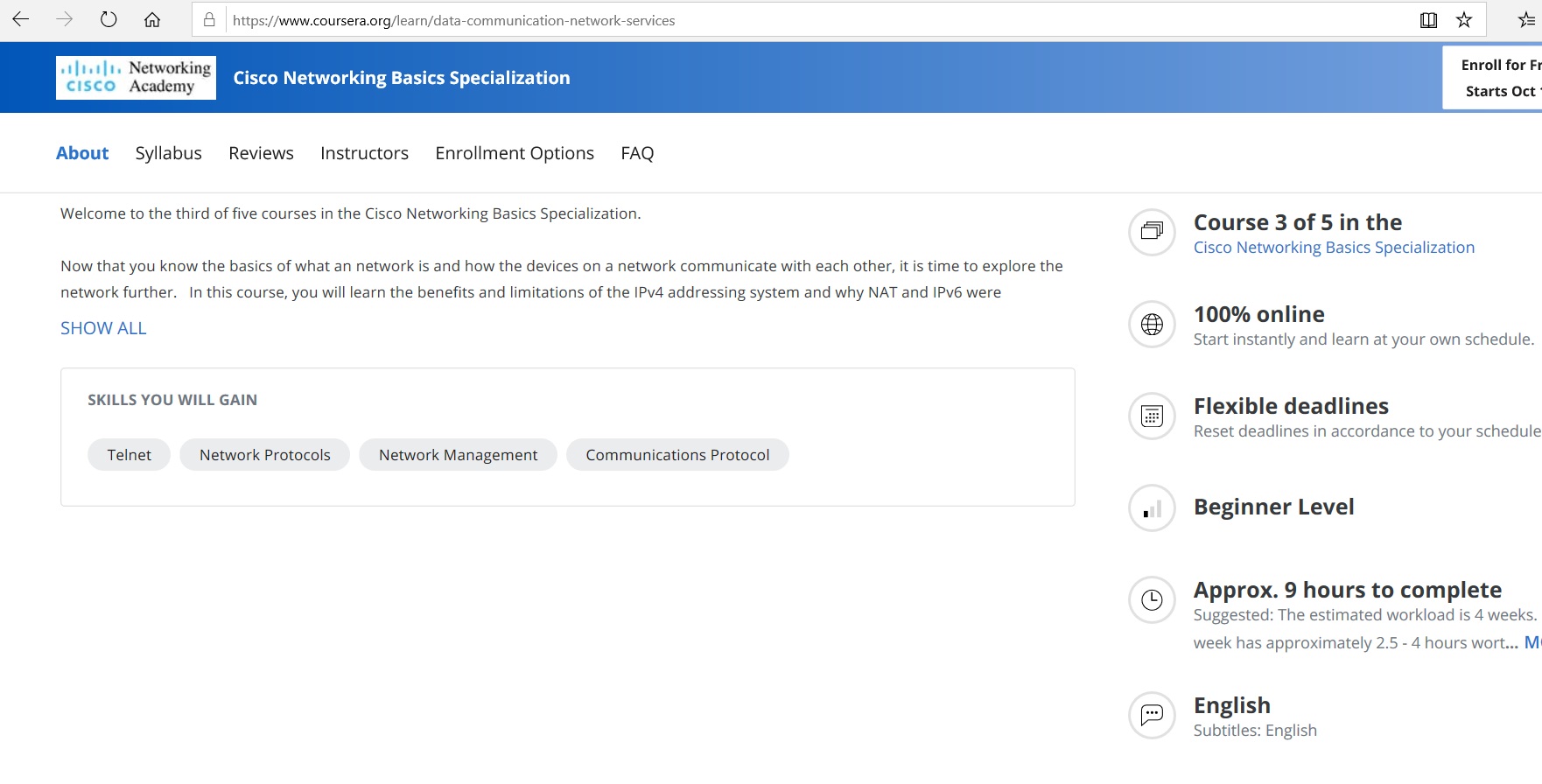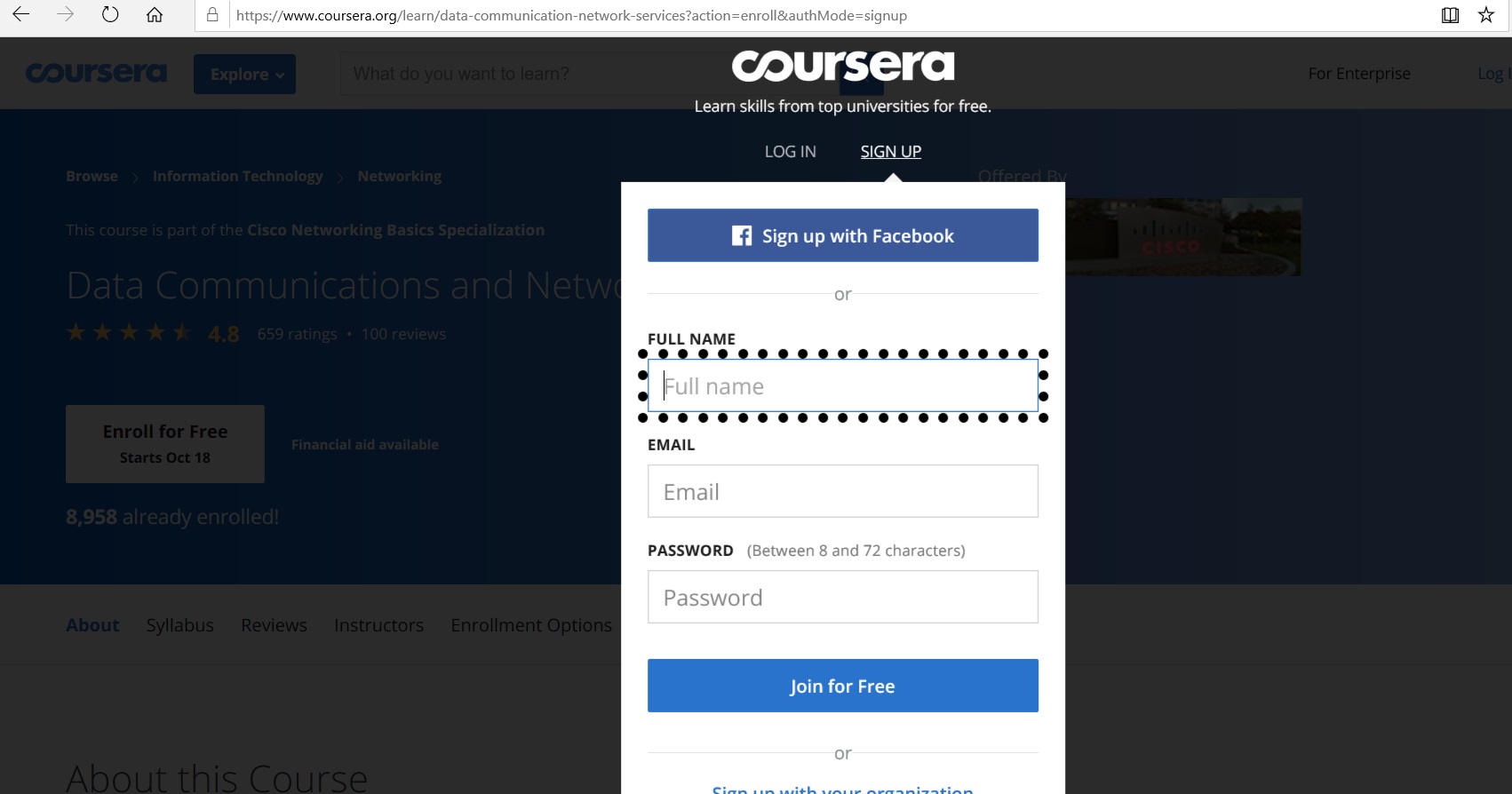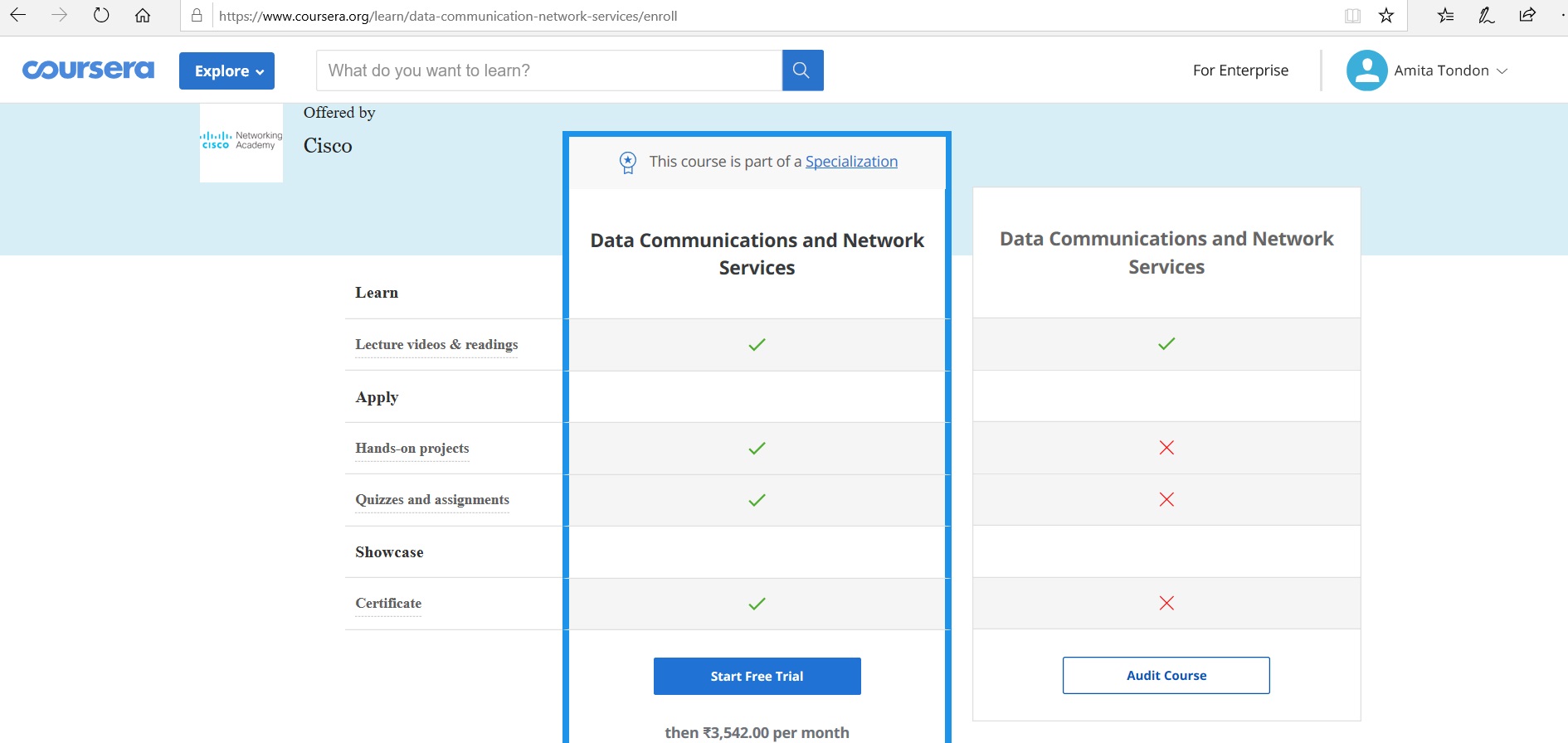 3. On the next page, enter your payment details and finally click 'Start Free Trial to complete your transaction and get enrolled for the course. You will only be enrolled for the free trial now. Once the trial period is complete, the specified amount will be deducted from your account. You may cancel your enrollment at any time before the trial period ends.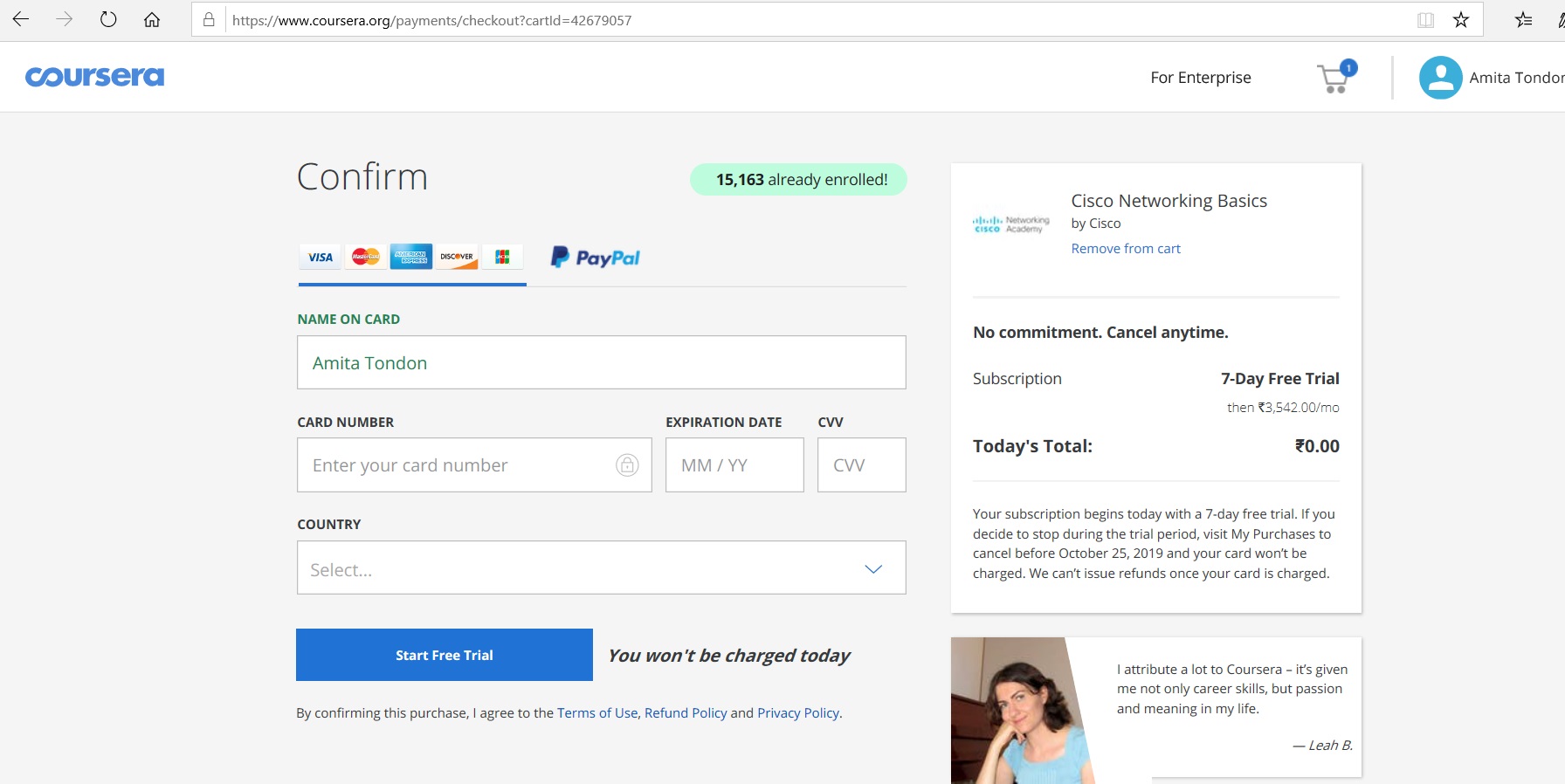 4. You will see your course enrollment details and other related information after the completion of payment. An e-mail will be sent to you to confirm your course details.
5. Customers can find great deals on purchases during Coursera promos and sales. You can avail discounts by using the Coursera discount codes on checkout. Make sure to check for special deals before enrolling for a course.
Payment Options on Coursera
Coursera offers the following payment methods for your convenience.
Credit Card:
Coursera accepts credit cards for online payments. It accepts VISA, Discover, Master Card, JCB and American Express (for only those courses that are priced in $USD). A prepaid card from one of the listed card brands can also be used, except for making subscription payments. Coursera also accepts Master Card and VISA debit cards.
PayPal:
PayPal is a popular online payment method that serves as a simple e-transfer alternative to the traditional payment process. Coursera accepts PayPal method for all your payments, in the regions of Austria, Canada, Ireland, US, Poland, Belgium, Switzerland, Australia, Denmark, Hong Kong, Norway, Spain, Italy, Netherlands, France, Sweden, Germany, Finland and Great Britain.
Learners in India cannot make payments via local credit/debit cards, net banking or Paytm. Visit their accepted payments page or payments for more information regarding Coursera payments.
Different Coupon Codes and Discounts on Coursera
The website brings to you a number of Coursera promo codes and Coursera vouchers from time to time. Some Coursera sales are offered for a long time while others are available for a limited period only. Customers can save a lot of money by applying the available codes and earn cashback if they shop with the merchant via a registered account at ShopBack.
How to Redeem Coupons and Vouchers on Coursera?
Online purchase can be a wonderful, convenient experience, with a vast collection to choose from and ample opportunities to save money on every purchase. Most online shopping websites offer coupon codes and vouchers that can be redeemed to earn cashbacks and discounts on products.
Here is a step-by-step tutorial on how to redeem coupons and vouchers at Coursera:
Step 1:
Choose from the list of displayed products, select your preferred item and click Add to Cart .
Step 2:
Enter your email and shipping address and proceed to checkout.
Step 3:
Proceed to the payment page. Here, you will find a box under the payment summary section to enter your Coursera promo code or any other applicable discount codes for availing discounts.
Step 4:
Choose your payment method and fill in the payment details to complete your purchase.
How to Purchase on Coursera Using Shopback
ShopBack offers cashback on products if you shop from Coursera. These steps will help you earn cashback from ShopBack:
Step 1:
Select Coursera from the list of brands on the ShopBack homepage, or use the search box to find a link to the Coursera website.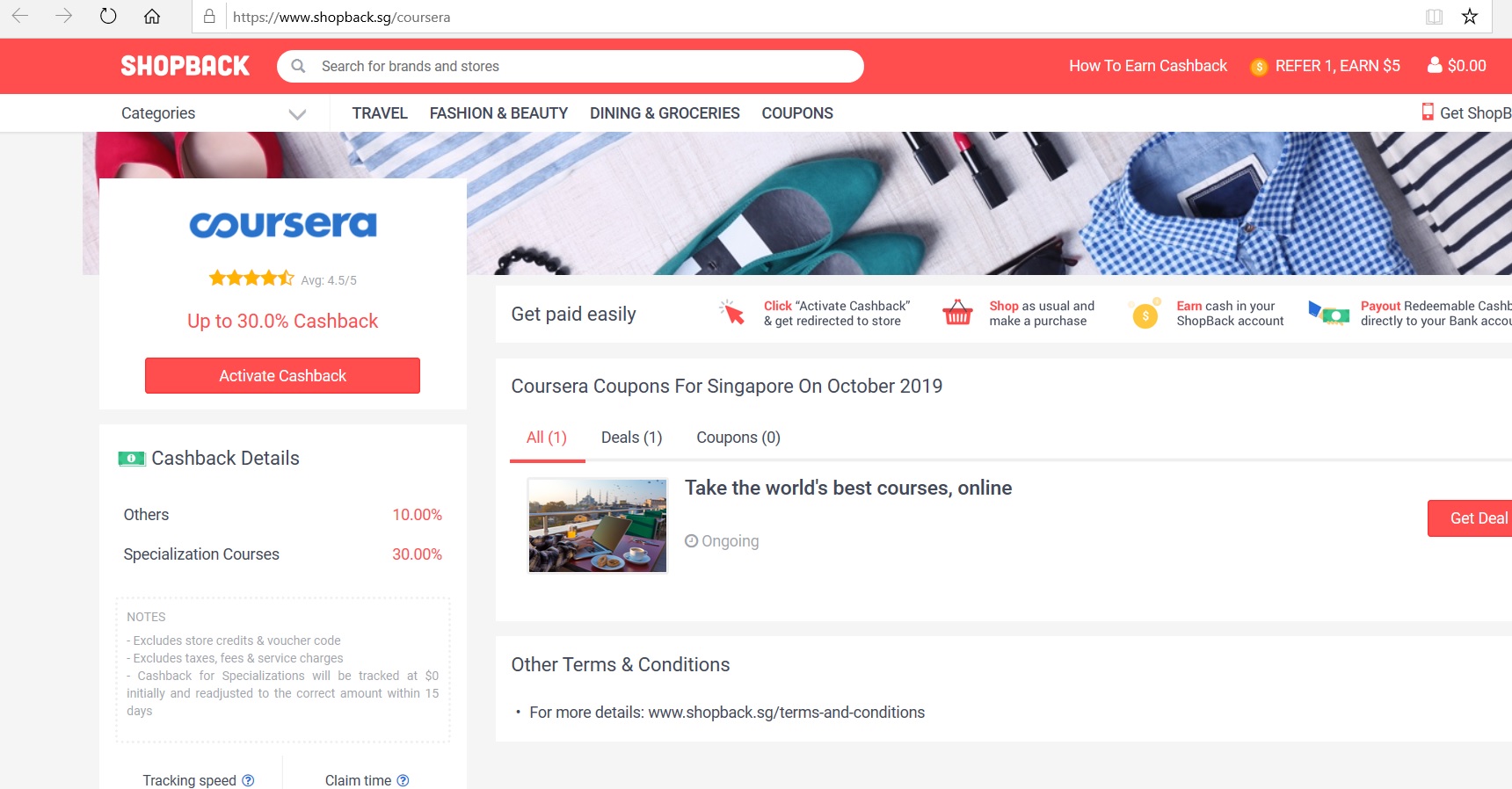 Step 2:
Read the terms and conditions and other relevant information such as cashback details and tips to ensure cashback.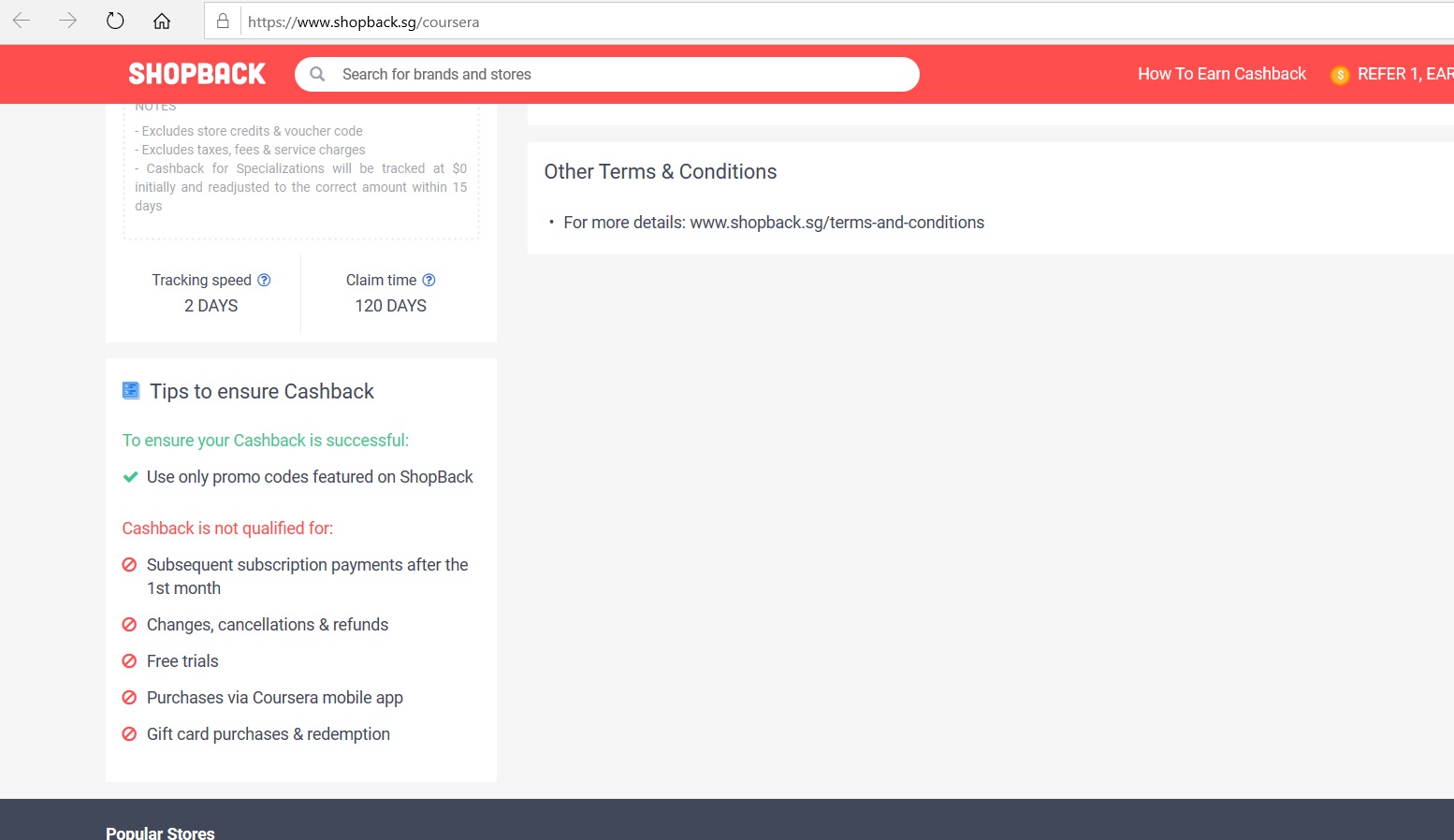 Step 3:
Click Activate Cashback on the left.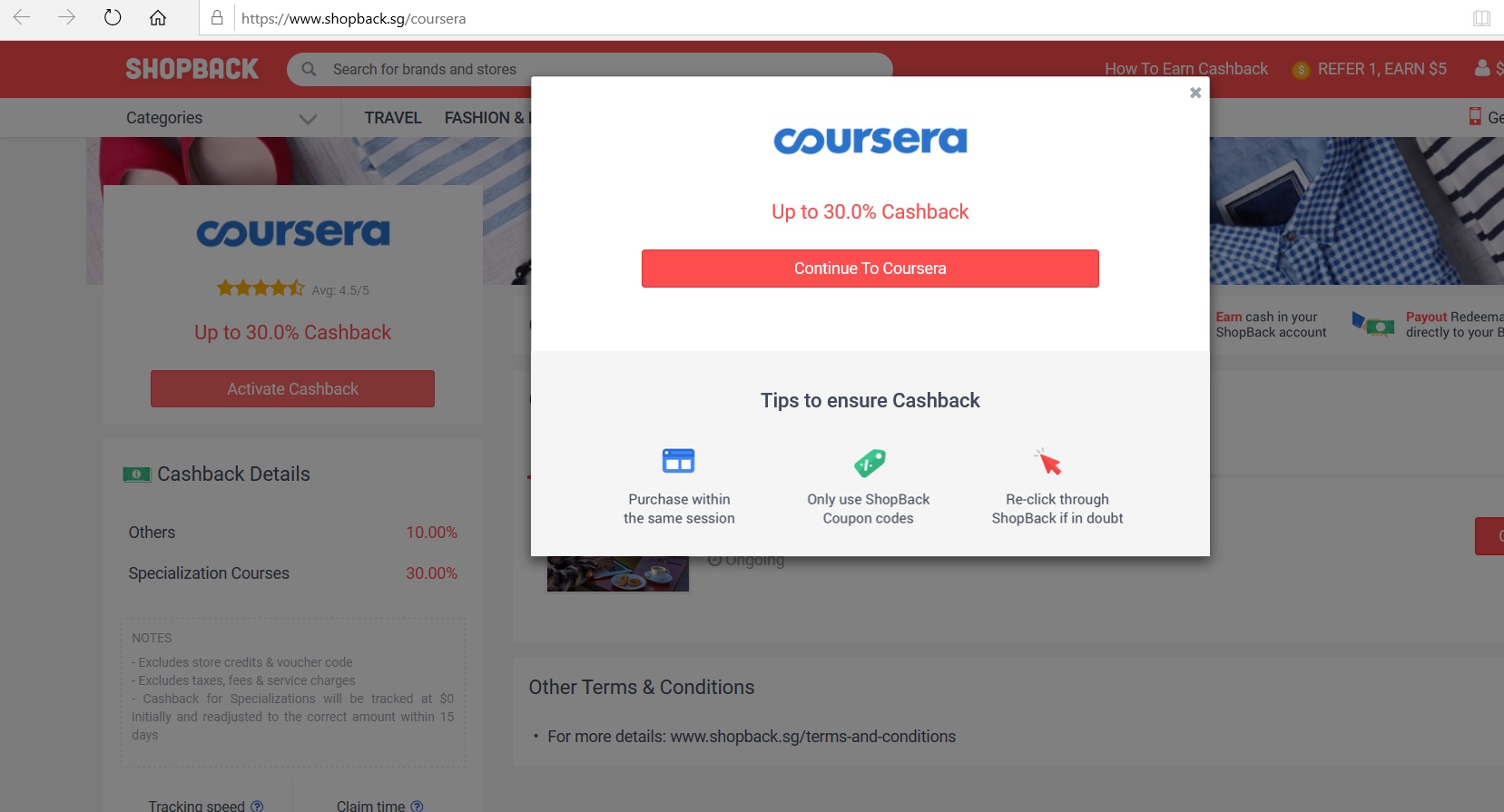 Step 4:
You can find more attractive deals by checking out the 'All section.
Step 5:
On placing the order, you will be eligible to earn Coursera cashback from ShopBack. There may be a variation in cashback rates based on your history with ShopBack. Cashback offer is not applicable on purchases made via the Coursera app.
Coursera Payment and Refund Policy
The payment and refund policy for Coursera is listed below:
Payment for a course:

You can enroll in a course/specialisation by following the instructions given onscreen and making your payment. Once payment is made, from the day of payment, there is a window of 180 days for you to complete the course. The site also offers monthly subscription for accessing the course. You may opt for the 7-day free trial, after which you can either pay for the subscription or cancel it. Coursera also provides an option to apply for financial aid if you cannot afford the course fee. Refer their payment policy for more details.

Transfer of payments between courses or different accounts cannot be done. International payments are accepted, except from some countries owing to certain international restrictions.

Refund:

Refund for an individual course can be requested within 2 weeks from the date of payment. Refund will not be valid post 2 weeks or post receipt of the course certificate. Subscription payment are non-refundable, however, subscriptions can be cancelled to avoid future payments. Once the refund request is received, you will be un-enrolled from the course and the refund amount will take up to 7 days to reflect in your account. Refer their refund policy for information on refunds.

Visit their terms of use page to read their general terms and conditions.
Coursera Customer Service
For any inquiry or help, customers can visit their help centre or contact us page. Their customer support team will assist you regarding all the courses, enrollment, account setup, certificates and any other query related to Coursera.