Hotels.com Discount Codes, Promo Codes & Coupons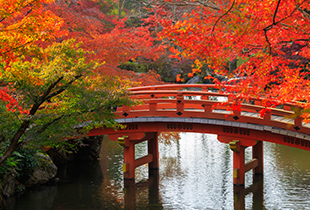 Resort Getaways up to 70% off
Up to 70% discount on Japan, Korea, Malaysia, New Zealand, Thailand destinations & more. Promotion for a limited time only. Hotels.com T&Cs apply.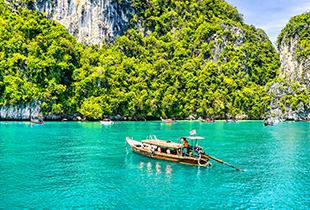 Deals Of The Day Up To 50% OFF
Book by 11:59pm daily. Sale on participating properties worldwide: Singapore, Bali & more. Min. night stay may be required. See Hotels.com for more T&Cs.
Bookings through external partner pages (i.e. banks) will not qualify for ShopBack Cashback

If you are making 3 separate transactions on Hotels.com, you should click through ShopBack 3 times, each time before making a new purchase

Cashback will reflect an SGD0 amount initially, but will reflect the correct amount within 60 days after stay has been completed

For Cashback earned from booking of hotels from Hotels.com, the amount will only appear within 60 days after you have completed your stay
Recent Articles
More about Hotels.com
Hotels.com — the smart way to book your travels
Let's face it, we fancy a little time off now and again. From those who seek out travelling as a form of relaxation to those we crave to quiet their adventurous spirit — a getaway here and there is a healthy luxury that should be affordable to the masses. Enter Hotels.com, the leading provider of hotel accommodation worldwide, offering booking services through its own network of localised websites and telephone call centres. Hotels.com also gives travellers the widest selections of accommodation on the net, including both independent and major chain hotels as well as self-catering in over 240,000 properties worldwide. Hotels.com also offers a one-stop platform for hotel pricing, amenities and availability. Furthermore, if you're intending to travel during peak periods where hotels around the world tend to be sold out, Hotels.com can help you out with that as well! So what are you waiting for? Book a hotel through Hotels.com today and you'll never look back.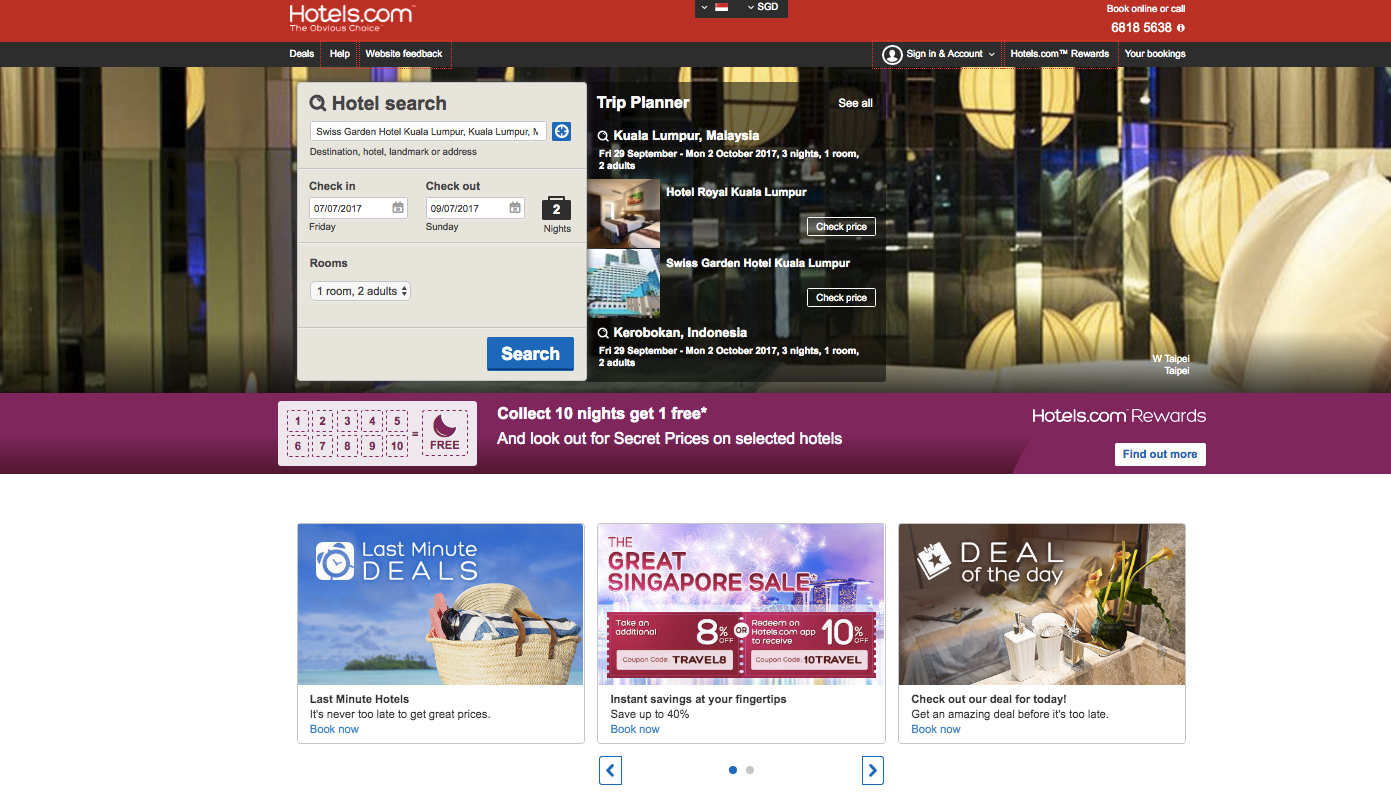 Have a different type of CNY with ShopBack Singapore's discount and promo codes
Are you looking take advantage of the long-awaited Chinese New Year 2016 holiday with a getaway to rejuvenate your senses? Wait no more because Hotels.com has several exciting CNY discounts and promos to ease your burden, especially after giving away those ang paos! Fancy a short trip to nearby Bangkok or Ho Chih Min City and eat great Thai and Vietnamese cuisine? Do so at a great promo with a special Hotels.com discount code when you purchase via ShopBack Singapore after you sign up for an account! Get up to 40% discount PLUS 3% cashback to really save big with great codes galore! Indeed, travelling at a peak period need no always be costly.
Have a refreshing, romantic stay during Valentine's Day
Yes, Valentine's Day is just round the corner so all you couples — get ready to plan for this special occasion! Forget the cliche and oh so typical red roses and Royce chocolates in heart-shaped boxes, book a great hotel with Hotels.com for a dreamy day in. The best thing is that you can do so with ShopBack Singapore's many discount codes PLUS cashback.
Indulge yourselves and choose amongst the loveliest hotels around Paris, New York and more or, for somewhere nearer to us Singaporeans, Koh Samui or Phuket. Don't forget to take into account transport, too! Expedia provides great flight deals for low prices, and if you're travelling internally within the country, ShopBack Singapore has got you covered as well.
Well, if you're planning to travel this Valentine's Day, you'll get a 55% discount if you use ShopBack Singapore's special discount and promo codes, and get a 3% cashback coupon on top of that!
Huge savings and discounts at your favourite boutique hotels!
If you're unfamiliar with the term boutique hotels, they're basically smaller hotels that often contain luxury facilities in unique or intimate settings with full service accommodations. Boutique hotels are stand-out in the sense that they're usually decorated in a certain theme — some with different themes for each room!
Want to stay at a boutique hotel? Well, you're in luck. Hotels.com is offering major discounts and promo codes for boutique hotels all over the world — at a promotional discount of up to 45% off! You can enhance this sale when you purchase via ShopBack Singapore because you can get a great 3% cashback. Take it as a gift to you from us — you deserve it!
Choose from a plethora of exciting destinations like Japan, Korea, Paris — and many, many more! Remember to grab this Hotels.com discount code before the promo is over.
Experience beautiful, beachy Maldives with Hotels.com at a big discount!
Sun, sand, and sangria. Indeed, Maldives is a beautiful place everyone should visit at least once in their lifetime. Imagine leaping off your balcony right into the clear, sparkling sea water — wait, you don't actually have to imagine. With Hotels.com, you can now visit Maldives without breaking the bank. When you book your Maldives accommodation with Hotels.com via ShopBack Singapore, you'll be able to get 50% off your hotel PLUS 3% cashback! Essentially, you'll be saving big at this great discounted price and promo codes!
So what are you waiting for? It's time to get those fingers busy — with just a few simple clicks, you can get yourself an amazing sun-soaked holiday at one of the most beautiful places in the world!
Stay in Singapore with a splendid staycation at an amazing promo!
Who says you can't get a good rest and have great fun while staying right in sunny Singapore? With the awesome hotels Hotels.com has to offer in Singapore itself, it's very much a home away from home.
It's always fun to tour Singapore through the curious eyes of a tourist — make sure to see the Esplanade, take a Duck Tour, and hitch a ride on our world famous Singapore Flyer and be reminded why tourists all around the world love visiting Singapore. But best of all? The discount codes. When you purchase through ShopBack Singapore, you'll get a Hotels.com promo code worth up to a massive 60% AND 3% cashback. Who said hotels were expensive, anyway?
Now you can save on flight costs and have an enjoyable holiday in the comforts (but way, way more luxurious!) of your own home.
Last minute planning? Don't worry — these last minute discounts will still float your boat!
No worries if you were tight for time and are just beginning to plan your trip. It might actually even be a good thing as there are various promotions and last minute discount codes — you'll get 50% off PLUS 3% cashback. And the best part? It never expires! So what are you waiting for? Embrace spontaneity and book an impromptu holiday through Hotels.com with ShopBack's awesome cashbacks — it'll definitely be a trip you'll remember fondly in years to come!
Other great promos, discounts & coupon codes you must not miss out!
And guess what folks — that's not all. Here are some other deals from Hotels.com to you:
Hotels.com loyalty programme — sign up for their loyalty programme and get 3% cashback!
Up to 50% off hotels WORLDWIDE. Yes, you heard that right. Travel the globe cheap with this awesome Hotels.com discount code when you book your hotel via ShopBack Singapore.
DEAL OF THE DAY — be sure to check out the daily deals on Hotels.com to get the best discounts and promo codes!
Stay connected to Hotels.com
For more details and to stay to date with the latest promos and discounts that Hotels.com has to offer, don't forget to join their loyalty programme! Alternatively, you can also follow them on their various social media to ensure you're the first to know about the greatest deals and promos that are on offer!