Book Your Hostel Stay With Hostelworld!
Hostelworld.com is the leading online hostel-booking platform around the world. It is headquartered in Dublin and has offices in many parts of the world, such as in Shanghai, Sydney, London, Porto and Seoul. The company hosts 13153 hostels in 2469 cities, 4316 hotels in 1418 cities and 4516 Bed and Breakfasts in 1400 cities. It has 73 hostels in Singapore, with world-class amenities and numerous services.
This is the largest online hub in the world for social travel experiences. Its official website has a simple interface that allows you to browse through more than 36,000 accommodation options across the globe and book a property of your choice.
The Hostelworld travel app for Android and iPhone, makes your booking process even easier. You can search and book Hostelworld s top hostels from any part of the world. Its official website and the mobile app operate in 19 different languages. For discounts on your bookings, make use of Hostelworld promo codes.
Hostelworld company launched their website in 1999, providing an online booking platform. In 2003, they acquired the Hostels.com business and brand. They opened their office in Shanghai in the year 2006. Then, this group was acquired by a US private equity firm, Hellman & Friedman LLC in 2009. In 2013, they introduced a commission bidding tool called 'Elevate and a premium listing feature on their Hostelworld platform, which eventually changed their revenue model. Also, they acquired Hostelbookers business in the same year. In 2014, they released new suite of Hostelworld booking applications for iOS and Android. In 2015, the company was listed on the London and Irish Stock Exchanges. And, in the same year, they rebranded Hostelworld with 'Meet the world . In 2016, they opened office in Seoul, South Korea and in 2017, they opened technology development centre in Porto, Portugal.
Accommodation options available on Hostelworld
Hostelworld offers three types of accommodation options such as Hostels, Hotels and Bed and Breakfasts. All their properties offer a relaxed and a comfortable stay experience with top-notch facilities and unmatched hospitality.
There are quite a few Hostelworld promotional codes/Hostelworld promo codes on their official website. Do not forget to look for these Hostelworld deals while making your bookings.
How to book hostels at Hostelworld
Hostelworld website has a user-friendly interface where you can book your accommodations easily. Follow the step-by-step procedure mentioned below for an easy booking.
Visit the official website of Hostelworld and you will land on their homepage.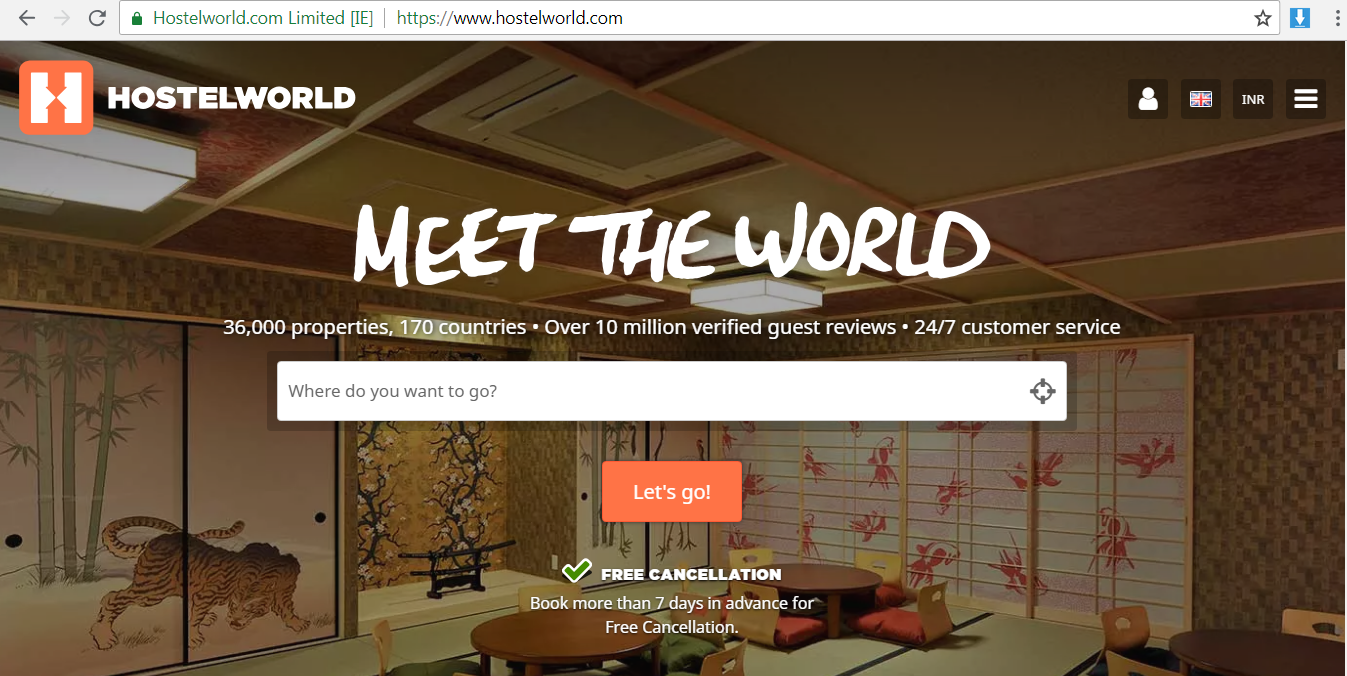 Enter the name of the location or the property in the search bar with check-in/check-out dates and number of guests and click on 'Let s Go button to proceed with your search.
By clicking on the settings icon at the top right corner of the homepage, you will get options to select your language, currency type and different types of accommodation options on which you can make a booking under specific category. Also, you will have options for group bookings too.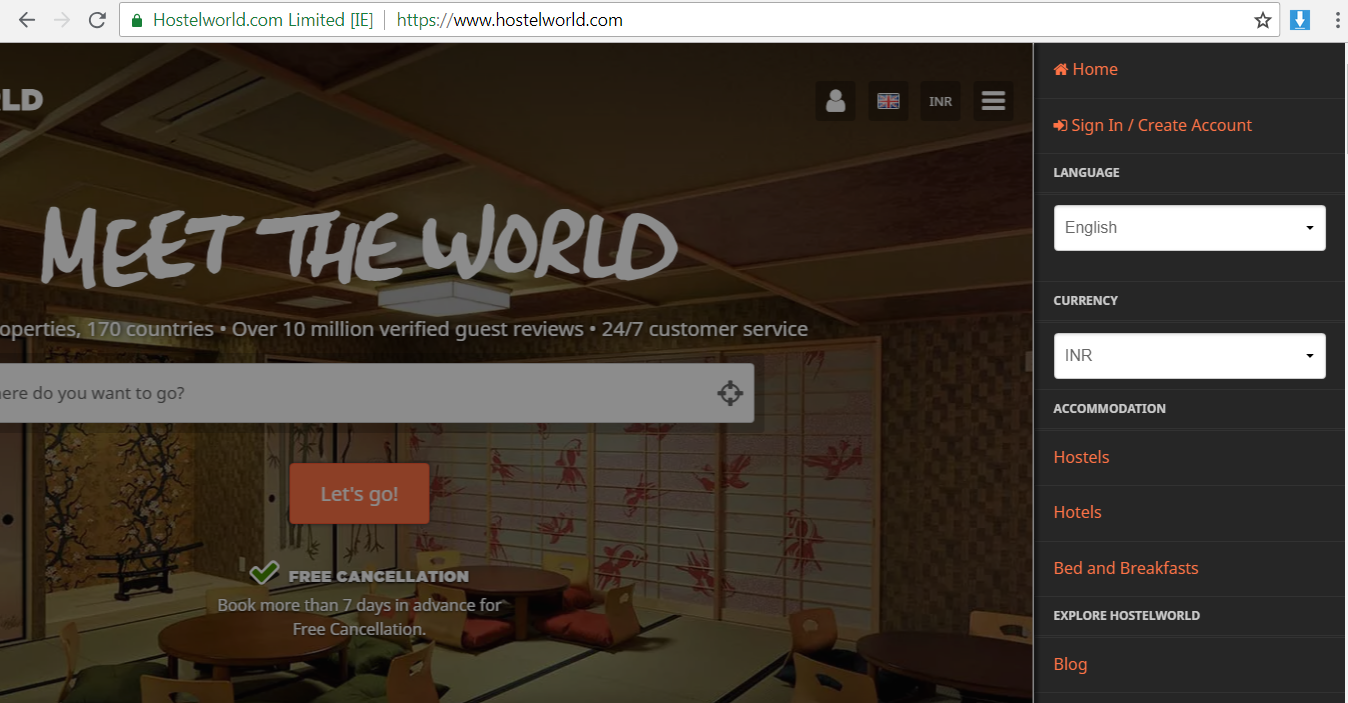 Once you enter the required inputs, you will be directed to the page where you can find a list of accommodation options available in that location, on the dates you mentioned. A short preview of the property along with the price will be displayed. On the right side of the page, you will be able to see a piece of information about the property with customer ratings.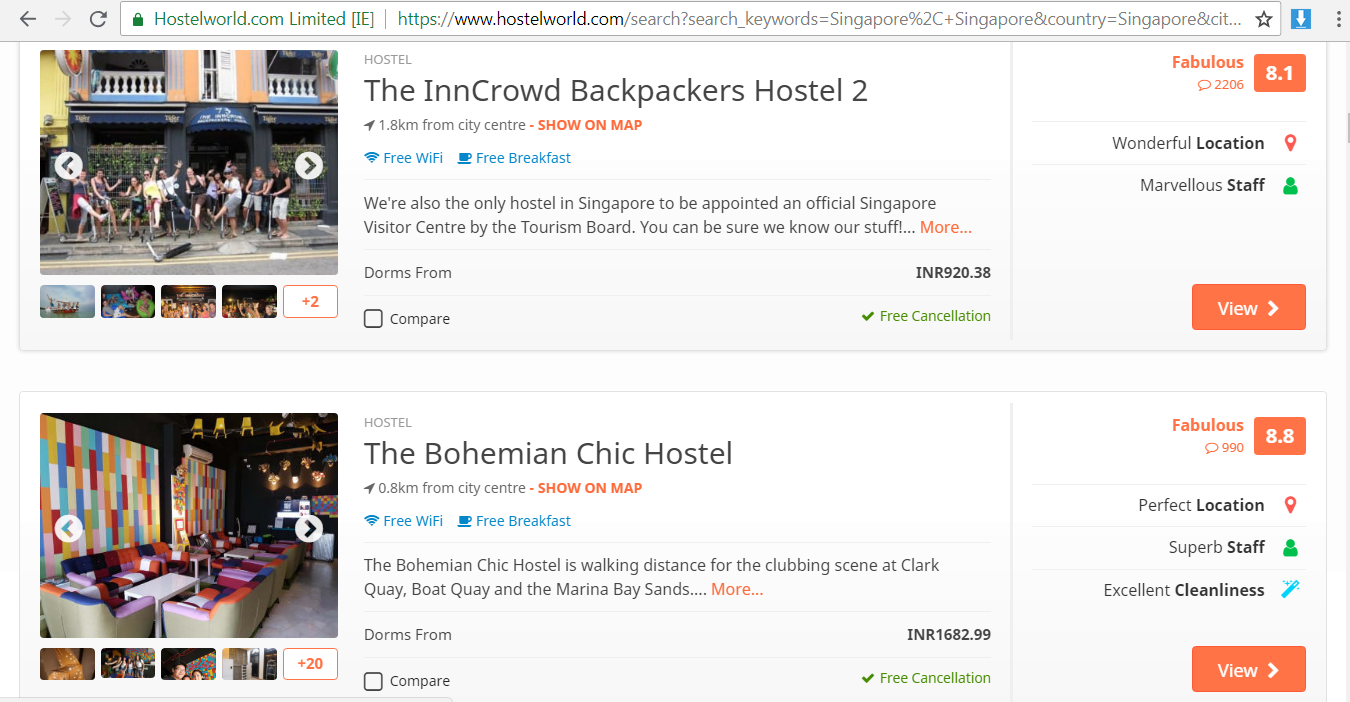 Just above the hostel listing, you will find an option called 'Filter , using which you can get a set of accommodation options with selected facilities/amenities, price and type. Also, you can sort the best hostels in Hostelworld based on price, distance, name and rating criteria using 'Sort option.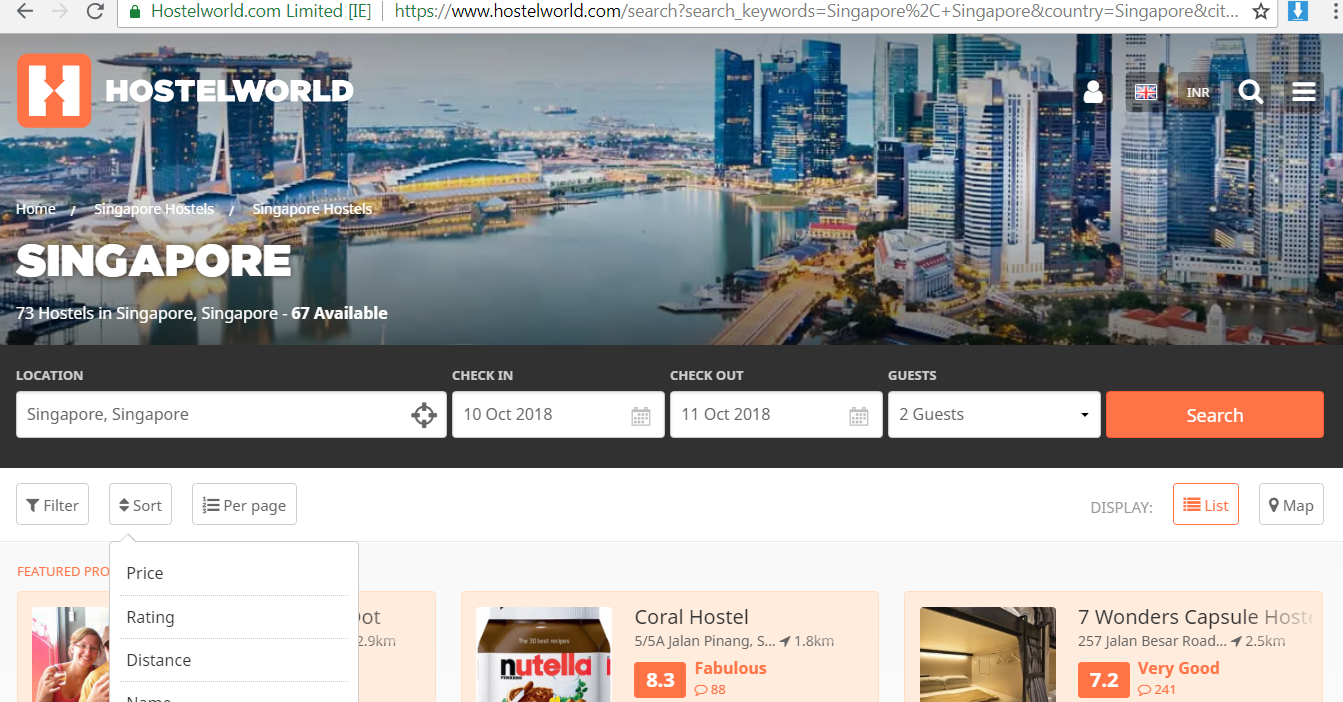 Click on any property and you will be directed to the property description page. You can go through all the facilities and services on this page.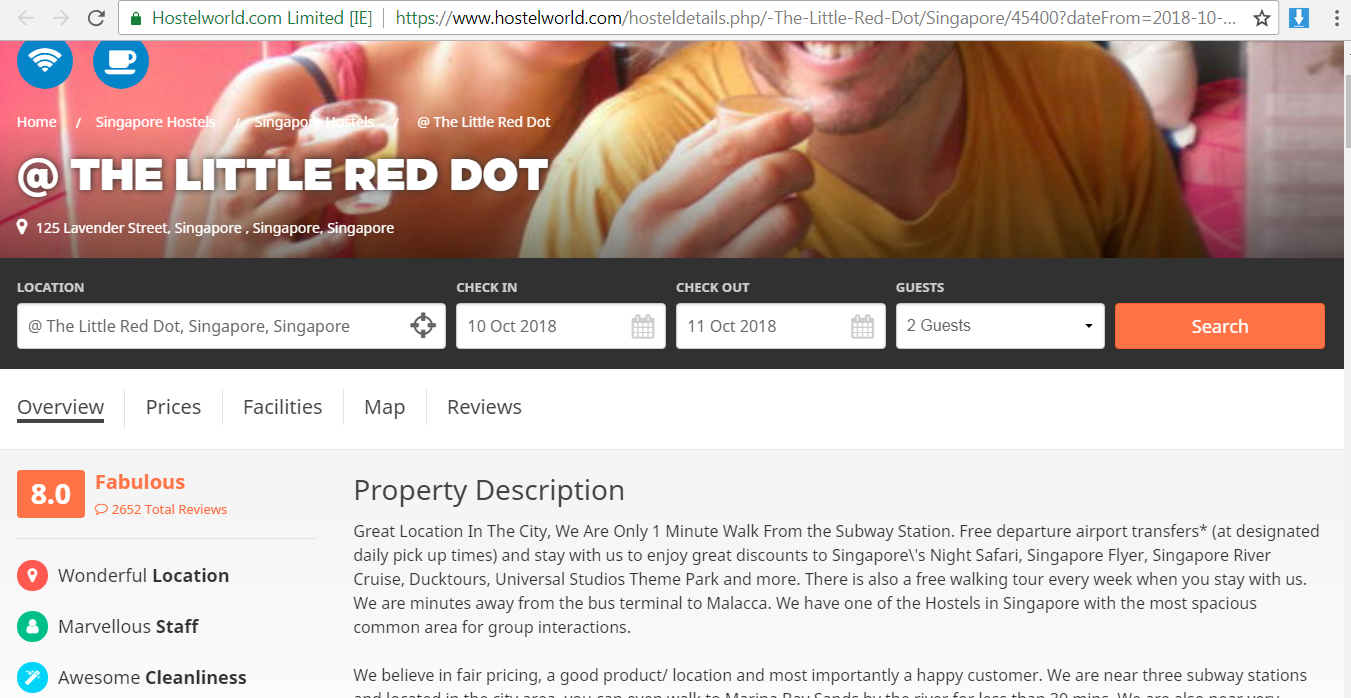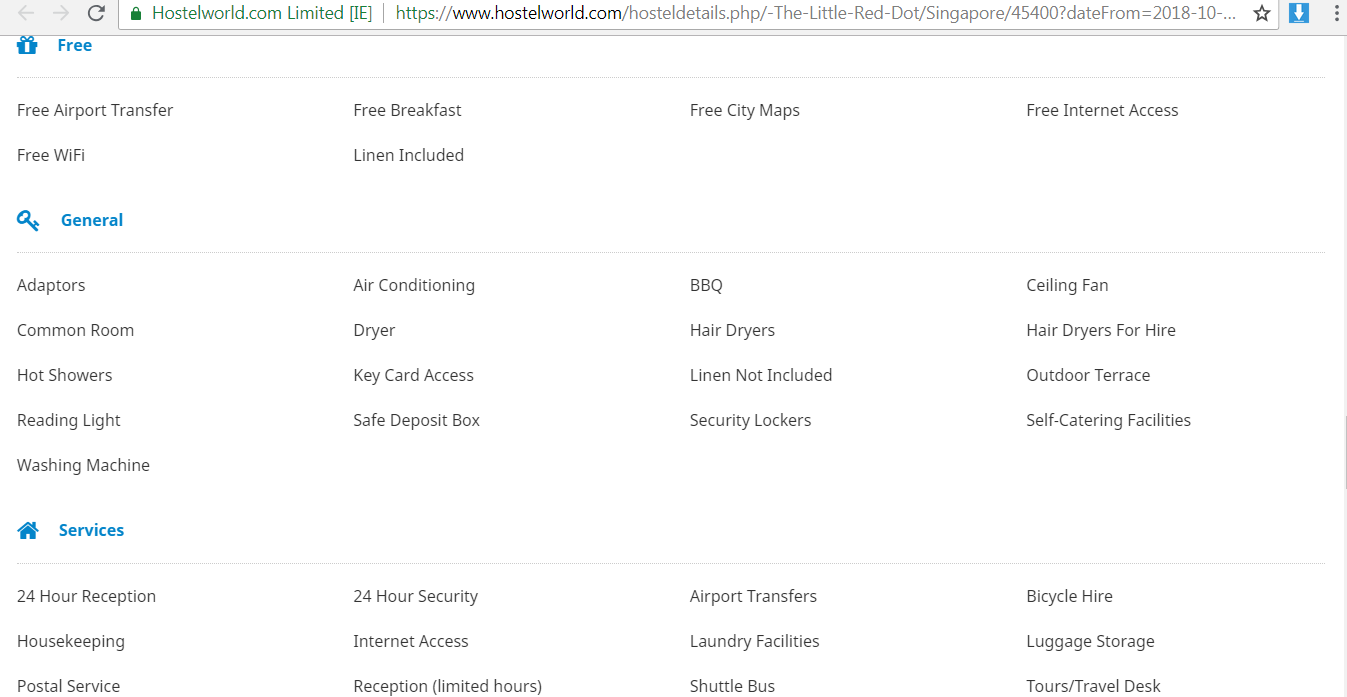 You will find a list of room options available at the property. Choose the type of room(s) and number of rooms you need and click on the 'Book Now button. You will be directed to the payment page.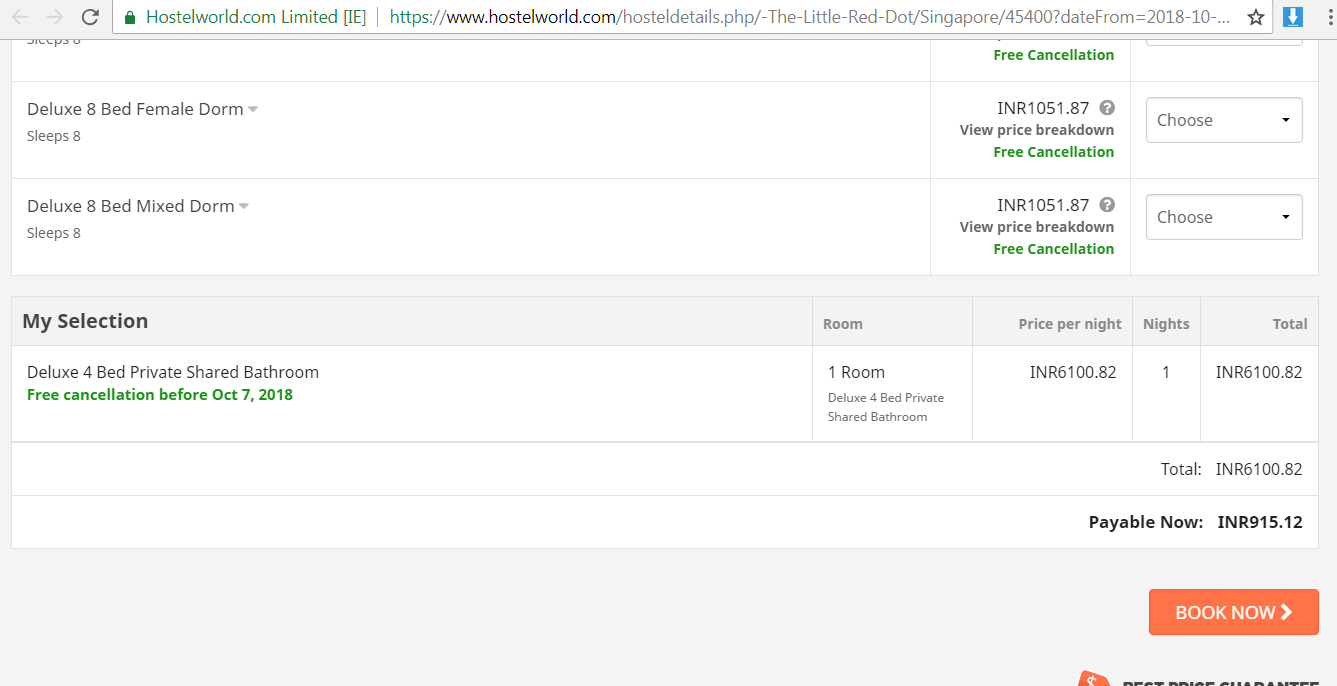 Meanwhile, look for any Hostelworld promo codes on the same page, if available.
Payment Options on Hostelworld
Hostelworld accepts payment through credit/debit cards verified by VISA, JCB, MasterCard or Maestro. Hostelworld s payment gateway allows you to transfer your money in a safe and secured way.
Different Coupon Codes and Discounts on Hostelworld
Hostelworld offers numerous deals and discounts on property bookings. Customers can save a lot of money, just by applying any of the Hostelworld codes like Hostelworld discount code, Hostelworld voucher code or the Hostelworld coupon code on their payment page, while making a booking.
All you need to do is, look for the Hostelworld voucher/Hostelworld coupon on their official website before proceeding with the payment. Once you find a Hostelworld discount voucher, copy and apply it while confirming your booking.
Hostelworld.com discount codes vary from property to property. Make sure you check properly for different Hostelworld promo codes while making a booking.
How to book hostels on Hostelworld using ShopBack
Currently, Shopback gives 25.0% cashback for all your accommodation bookings, when you make a booking through ShopBack at Hostelworld website. Follow the procedure written below and avail the cashback while making a booking.
Visit the official ShopBack website, look for 'Home & Living category on the homepage and click on it. On clicking, you will able to see a few stores under this category.
Click on 'View all home & living stores option and you will get a list of all the stores in home and living section of Shopback. From the list, select Hostelworld and you will be redirected to ShopBack s Hostelworld page.
On this page, click on Activate Cashback option that is available on the left side of the page, to initiate the cashback for your bookings at Hostelworld. On clicking, a pop-up menu appears, which asks for your login credentials.
Proceed with the sign-in option if you have an account on ShopBack or go to the sign-up option and create an account. Once you complete the process, you will be directed to your ShopBack account.
On this page, click on 'Activate Cashback button. A pop-up menu appears, where you need to confirm your request to avail the Hostelworld cashback. Click on 'Continue to Hostelworld to confirm it. Then, you will be redirected to Hostelworld page.
You can find more Hostelworld offers under Deals and Coupons section on the same page. You can avail the Hostelworld discount for your bookings on any property, just by clicking on the 'Get Deal button.
Hostelworld s Booking Guarantee terms and conditions
You may encounter a problem on arrival at your property that you have booked through their website i.e. if your booking details cannot be found at check-in, your account will be credited with the deposit amount, to secure the reservation. Additionally, they will credit your account by US$50 towards future bookings at Hostelworld.com website. The following Booking Guarantee terms and conditions are to be followed while making a claim on bookings.
In order to make a claim, you have to contact them within 48 hours of arrival at the property, by detailing your claim in the Booking Guarantee contact form.

Upon making your claim, provide a copy of your confirmation e-mail or booking reference number to them, in order to verify your claim.

On approval of a claim, Hostelworld.com will credit your account with the deposit amount and the additional US$50 credit.

Credit is only valid for online bookings at Hostelworld.com and it must be used within 6 months. Cash will not be provided in lieu of the credit.

To use the credit, login to hostelworld.com website and make a booking using the same e-mail id. Once you confirm the reservation, your credit will be applied automatically to your account.

You can book a property more than 7 days in advance for free cancellation. Credits will not be applied for bookings under free Hostelworld cancellation.
Hostelworld Customer Service
can contact their customer service team. You can email your query to [email protected] or [email protected] You can also refer to their online helpline link for all other queries.