Stamford Discount Codes, Promo Codes & Coupons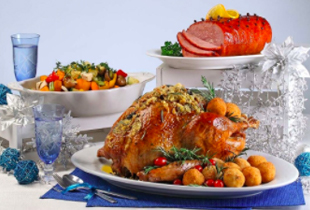 Get Cashback for Stamford Catering when you order with ShopBack!
Stamford Catering is a professional halal certified caterer for family gatherings to large scale corporate events. Refer to merchant for more details.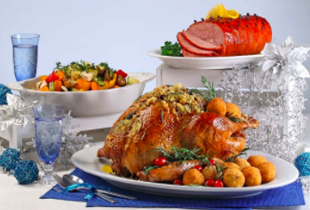 Make your child's birthday a memorable one with our Kids Birthday Party themes that comes with a take-home pack!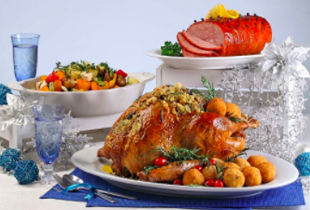 Special Mini Buffets from $9.80/pax
Terms and conditions apply. Refer to merchant for more details.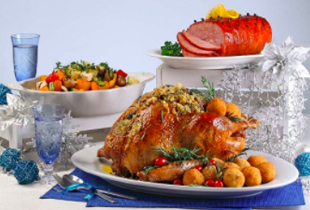 FREE delivery for 80 guests and above for normal buffets!
For High Tea Packages and $8+/$9+ Super Value Buffet, waiver of transportation fee is applicable for $800+ ($856 with GST) and above.
Stamford's Breakfast Menus from $10/pax!
ShopBack must be the last link you clicked in order to get Cashback. If other website links are clicked after clicking through ShopBack, Cashback will not be tracked (E.g. coupon and deal websites)

If for some reason your payment made on merchant page has failed, do click through ShopBack again and re-do your purchases to ensure tracking is still active

Return to ShopBack and click through to the merchant every time you are making a new transaction.

If you are making 3 separate transactions on the merchant, you should click through ShopBack 3 times, each time before making a new purchase.

For more details: www.shopback.sg/terms-and-conditions
More about Stamford Catering
Stamford Catering Promotions For Any Occasion
Finding a good caterer who will deliver quality food within your specified time frame can be difficult, but Stamford Catering promises a worry-free experience. With over two decades of catering knowhow, Stamford Catering deals gives you affordable spreads of scrumptious delicacies with ease. Avoid dealing with inexperienced cooks and overprices companies, instead have peace of mind with professional service, and Stamford Catering discounts to ease the load on your wallet.
No matter the occasion, Stamford Catering sales have the perfect package for your foodie needs. From Valentine's Day to a Christmas Feast, let Stamford Catering promo codes do the work for you during these special moments. Be it a small gathering of close friends or an extravagant wedding celebrating, Stamford Catering Services Pte Ltd and Stamford Catering discounts will help you along every step of the way!
Exclusive Stamford Catering Sales With ShopBack
Catering can be an expensive affair – but with the right caterer, your wallet will thank you. When you purchase your Stamford Catering deals through ShopBack, you will receive cashback! That means immediate savings for everyone. ShopBack also offers our loyal customers amazing Stamford Catering promo codes and Stamford Catering sales for any occasion. A Stamford Catering promotion can be had to come by, but ShopBack is dedicated to ensuring that everyone can afford a good quality meal with the use of a Stamford Catering discount code or two.
When you use a Stamford Catering promo code through ShopBack, you will enjoy double savings with our cashback system. What's more, ShopBack offers our users exclusive Stamford Catering discounts. By combining a Stamford Catering deal with ShopBack's cashback system, you will be able to save more money than you'll know what to do with!
Check Out The Stamford Catering Menu
From the traditional Buffet catering to the premium Cocktail menu, everything is Stamford Catering halal-certified! Use a Stamford Catering promo code to order from their large range of food items. From their renowned High Tea sets to the quality premium selection, everything can be made more affordable with a Stamford Catering discount. What's more, Stamford Catering promotions even cover their thematic set ups. Whether you're looking for a feast during your special one's full month celebration or just a plain old birthday party, let Stamford Catering promo codes for the thematic set ups add a special touch to your festivities.
From being the official caterer of the Youth Olympic Games to the Standard Chartered Marathon, Stamford Catering is a quality provider of buffets for all events island wide. Enjoy Stamford Catering promotions and Stamford Catering deals when you make your buffet purchases through ShopBack. Only through ShopBack will you receive cashback while using your Stamford Catering promo code to save an extra few dollars.
Shop Stamford Catering Through ShopBack
Want to know how you can use a Stamford Catering promotion through ShopBack to increase your savings? Read our simple 6-step process to find out how. ShopBack offers cashback for all Stamford Catering sales, giving you more for less!
Navigate to the Stamford Catering merchant site.
Choose the Stamford Catering promotion or Stamford Catering discount that best suits your needs.
Click "Shop Now," and let your browser redirect you back to the Stamford Catering website
Shop as your normally would, and be sure to apply that Stamford Catering promo code!
Watch the cashback roll into your ShopBack account.
It's that simple to save while using a Stamford Catering promotion! With ShopBack's cashback system, there no need to jump through hoops or worry that it's a false deal – ShopBack promises all our users the best Stamford Catering sales on the internet, with the safest transaction systems available. Increase your savings, get more while spending less, all while adding no extra time to your daily activities. Saving money with ShopBack's cashback system is as easy as learning your ABCs.
Stay Connected With Stamford Catering Deals
If you need more great Stamford Catering promotions, here's a helpful tip from us to you: be sure to check out Stamford Catering's various social media accounts and platforms. Through these platforms, they reach out to customers, respond to feedback on their services, and best of all, provide the occasional Stamford Catering promotion.
Through their Facebook account, you can stay connected with all the newest quality buffet sets and catering packages they have on offer. They are also known for their speedy response times to comments, questions, and messages, and are more than happy to receive feedback on their services. What's more, through Facebook you might even come across the occasional Stamford Catering promo code or two. Stamford Catering promo codes might be hard to come by, but their Facebook page is one treasure trove of information for all Stamford Catering fans. Also, be sure to head over to their Instagram page for more updates and great pictures of their amazing buffet packages. Through their Instagram page, you might even find yourself a Stamford Catering promotion that is exclusive to the platform. More than that, their Instagram page updates you on all their ongoing and upcoming Stamford Catering promotions with just a simple click of the "follow" button. Saving money while shopping as your usually would has never been this easy!
More Deals And Sales With ShopBack
Looking for more great Stamford Catering promo code saving opportunities? Be sure to head over to ShopBack's store directory page for a list of all available merchants for your convenience. Like Stamford Catering promotions, ShopBack offers amazing exclusive cashback opportunities and promo vouchers for all our merchants.
From great merchants like the ever popular Foodpanda to the wonderful Deliveroo, you can find all these and more at ShopBack. To enjoy cashback while you shop, remember to make your transactions through ShopBack. ShopBack is dedicated to delivering the best shopping and saving experience to all our loyal customers, while making the process easy and quick.