SSENSE Discount Codes, Promo Codes & Coupons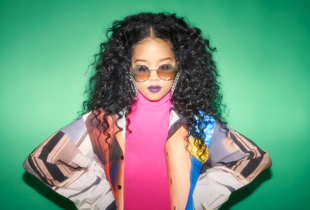 Shop over 400 designer brands including Alexander Wang, Fendi & more
Free shipping on orders min. spend $500 & $40 flat on all other orders + 14-days return.
ShopBack must be the last link you clicked in order to get Cashback. If other website links are clicked after clicking through ShopBack, Cashback will not be tracked (E.g. coupon and deal websites)

If for some reason your payment made on merchant page has failed, do click through ShopBack again and re-do your purchases to ensure tracking is still active

Return to ShopBack and click through to the merchant every time you are making a new transaction.

If you are making 3 separate transactions on the merchant, you should click through ShopBack 3 times, each time before making a new purchase.

For more details: www.shopback.sg/terms-and-conditions
More about SSENSE
Get lower price luxury at the Ssense sale with a Ssense discount code from ShopBack
Ssense is more than a mere online luxury store selling designer goods. Ssense is actually a carefully curated online space that gives shoppers the best designer experience by ushering them into a well-designed website that has so much more content than just goods to buy. From lookbooks to the latest news about designer goods and thoughtful articles about fashion, ssense is a special community filled with discerning consumers and creators. If you're looking for something unique and interesting that goes beyond just the luxury price tag, go to Ssense for the ultimate experience. With ShopBack Malaysia, you can buy everything at Ssense for a better price. Just go to Shopback to look for your Ssense promo code and use it on top of the Ssense sales to get the best price you can find for your designer goods.With Shopback coupons, even luxury at Ssense can be made cheaper. Ssense carries a wide variety of designer goods, all of which you can use the ssense promo code on. Besides accessories, they also have clothes, bags and shoes and you'll surely find something that you want to use the ssense coupon code on. ShopBack Malaysia makes buying designer more affordable than ever with the ssense discount code. Now more people can afford to buy designer when they use the ssense promo code. Thinking of rewarding yourself or just feeling spendy? Go to SSense and check out their great selection of designer goods that will make you feel like buying something! You don't need a reason to treat yourself and there is no better way to justify your purchase than with the Ssense discount code!
Go to the Ssense sale and use theSsense promo code from ShopBack Malaysia for the best discounts on branded goods
One glance at the ssense website and you'll know that this online store is different from the rest. The streamlined, minimalistic layout will surely impress you and the site is very user friendly so you know you won't be missing out on any sales or hidden items. All the extra content will work towards providing you with a better shopping experience. If you've always felt hesitant about buying designer goods, Ssense will change your mind. Ssense sales is the best time for you to buy any luxury goods that you were considering beforehand. With the ssense promo code, you can be assured that you are buying branded items at the lowest prices possible. Combined with the Ssense sales, you will definitely be saving a lot of money for your big ticket purchase. Designer goods are usually more expensive than average so the ssense discount coupon from ShopBack is really going to help you get the best price for your designer goods. Online designer buys will always be cheaper than luxury boutique prices so don't worry about price comparison with Ssense and ShopBack Malaysia because you'll always be getting more than you bargain for. Buying luxury at Ssense means that you won't have to scrimp and save for months anymore - take control of your spending and shopping with just one SSense coupon! Take your designer goods shopping to the next level with ShopBack, a Ssense sale and a ssense promo code. Ssense understands quality and price so they are definitely your best bet for designer goods. Unbeatable prices for luxury begin with a Ssense promo code and ShopBack Malaysia. Use the SSense coupon wisely at a Ssense sale to increase your savings!
If you're feeling unsure about buying designer goods online, these online luxury shops offer the best prices that beat normal stores. What're more, you get to avoid unpleasant sales staff that will pressure you into buying something that you don't really want or turn you off. Designer goods shopping should be fun and relaxing! High prices might cause you to deliberate more but with a Ssense promo code from ShopBack Malaysia, you too can enjoy buying luxury conveniently and cheaply. This is the new way to shop for luxury – by using ssense discount coupons! Try out ShopBack Malaysia to see how good the discounts can get in the form of cashback! Luxury can be made affordable with a ssense promo code and ShopBack Malaysia.
ShopBack helps you to buy cheap designer goods with a SSense discount code
Revamp the way you shop for designer goods with ShopBack and ssense. With the ssense coupon code combined with the Ssense sale , you will be able to afford luxury more often than before! Don't worry about not finding what you want with ssense because they have more brands than you can imagine! There are niche, independent brands to internationally renown labels - the ssense discount coupon will make everything accessible to you. Enjoy the liberty of having a larger budget with ShopBack and Ssense coupons. Explore ssense and buy something different than you normally would! A Ssense sale is an opportunity to buy something you normally would not, at a lower cost, thanks to Shopback Malaysia. The ssense promo code will allow you to experiment with your choice more instead of buying something that you always wear! Jazz up your style and check out different styles of clothing or bags at Ssense and get to know new designers that are not available in your country or better still, buy them! The ssense discount code will make everything instantly cheaper and you won't have to feel worried or stressed about sticking to your budget. Buying luxury from ssense using ShopBack will change your outlook on buying designer goods. Shop with ShopBack and never look back! The Ssense coupons will surely win you over! Shopping online on ssense is a luxury itself and you'll definitely begin enjoying your shopping experience more when you shop at ssense. Take control of the way you spend your money with ssense! Luxury doesn't have to take up a huge chunk of your salary! Save money for other things with ShopBack Malaysia and Ssense by opting to use the ssense promo code!