Experience the Perfect Sound with Sennheiser
Sennheiser is a renowned German audio company that specialises in the manufacture of premium quality audio products. From telephone accessories and headphones to speakers and headsets for professional, personal and business uses, the company boasts of designing state of the art audio systems. Based on the company s culture of innovation and passion to excel, Sennheiser works with the vision to give a new shape to the future of the audio industry.
Sennheiser believes in achieving excellent quality and perfect sound, there is no in-between. Every day, the entire team works towards making sound come alive through their audio systems. Each of their product is crafted carefully to perfection, promising unparalleled customer satisfaction. Customer requirement is their prime focus and they strive every day to create an out-of-this-world experience for customers. The team s enthusiasm, passion, innovative spirit and quest for excellence make it possible for them to create unperturbed listening experience.
Visit Sennheiser store online to shop for superior quality audio products and enjoy some great discounts during Sennheiser promos.
Sennheiser was founded in the year 1945 by Fritz Sennheiser along with seven other engineers (from the University of Hannover) in the Laboratorium Wennebostel (Lab W) laboratory. The company was known as Lab W during its early days. The voltmeter was their first product, after which they started manufacturing microphones in the year 1946. As of 1955, the establishment had around 250 employees and had started manufacturing a good number of products; like microphone transformers, geophysical equipment, miniature magnetic headphones and mixers. In 1958, Lab W was renamed 'Sennheiser electronic .
In 1968, Sennheiser launched the first ever open headphones; and got into the aviation market later in 1980 to supply headsets for Lufthansa. In 1982, Sennheiser started designing and producing wireless microphones, and in the same year, Fritz s son Jorg Sennheiser took over the company. Sennheiser further collaborated with fashion brands like Dior Homme and Freitag.
Sennheiser won an award for its shotgun microphone MKH 816 at the 59th Academy Awards in 1987, followed by the Emmy Award in 1996 for its work in RF wireless technology. The year 1996 saw the company turn into a private firm 'GmbH and Co. KG . Again in 2013, Sennheiser won the Philo T. Farnsworth Award during the 65th Primetime Emmy Engineering Awards in Hollywood. In 2017, the 'What Hi-Fi? magazine voted the company s in-ear headphones (the Momentum M2 model) as the Product of the Year. As of 2018, Sennheiser had a total of 2,885 employees. It continues to produce excellent products for its customers.
Products Sold by Sennheiser
At Sennheiser, you can find the perfect audio products that you have been looking for, from headphones and earphones to wireless systems and home audio systems. Shop at Sennheiser online and enjoy exciting deals during Sennheiser offers. Listed below are some of the products and product categories available on Sennheiser.
Headphones –
Choose from a wide variety of headphones and earphones as per your needs only on Sennheiser. They have ample options for you to choose from, including travel, gaming, audiophile, entertainment, music, professional headsets and the same.
Pro Audio –
From microphones and wireless systems to speakers and conference solutions, you can find your best bet at Sennheiser online store. They are designed to perfectly suit your needs, while maintaining high quality in every product that they launch.
Make sure to check for the Sennheiser coupons and vouchers offered during the Sennheiser sale period before you proceed with shopping.
How to Shop on Sennheiser?
Sennheiser offers an easy approach to shopping and brings to you a variety of offers from time to time. All the product categories are displayed on top of the homepage and you can search for a specific product by using the search icon. You can also find Sennheiser promo codes, Sennheiser voucher codes and other discounts on the homepage.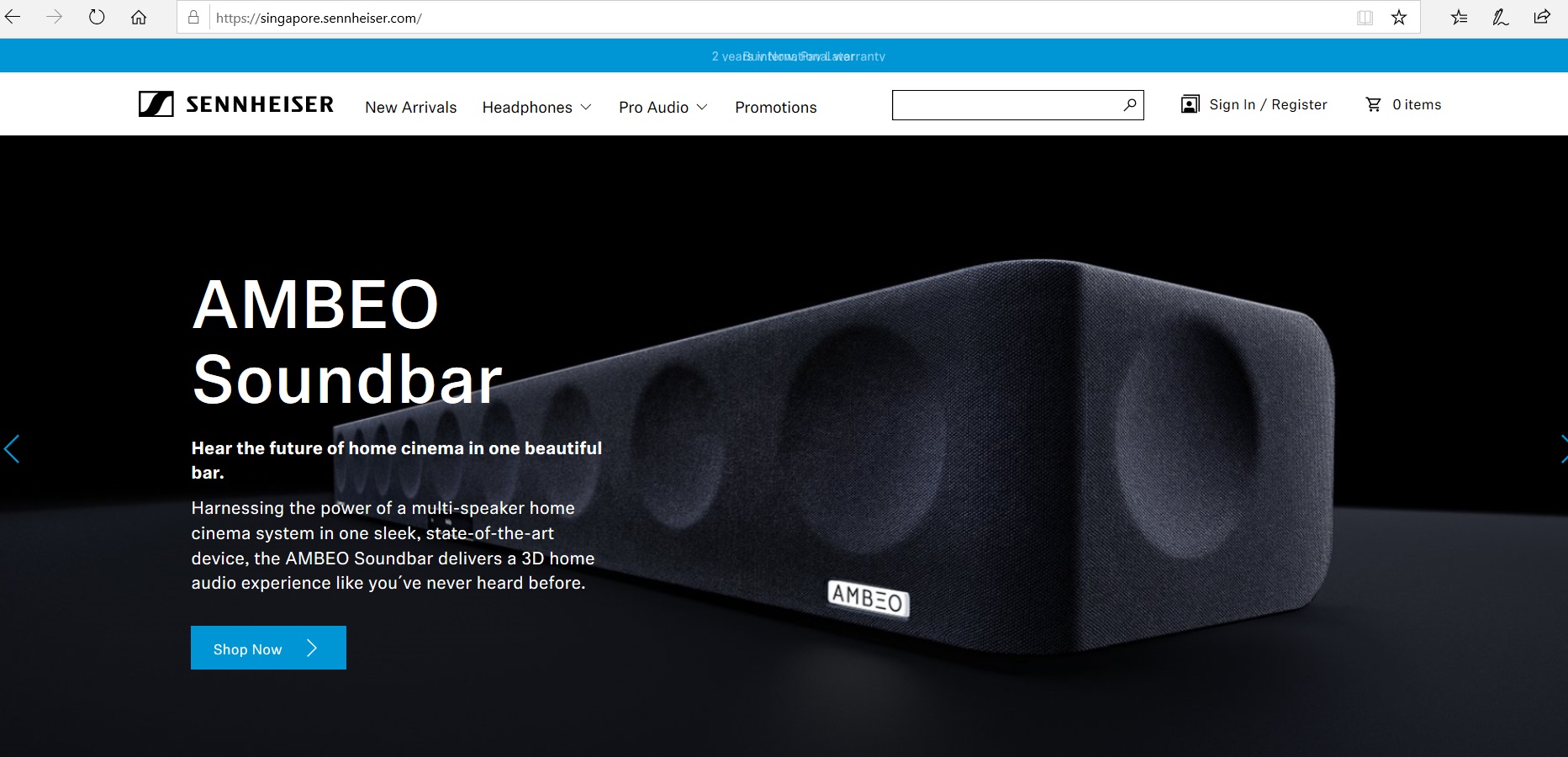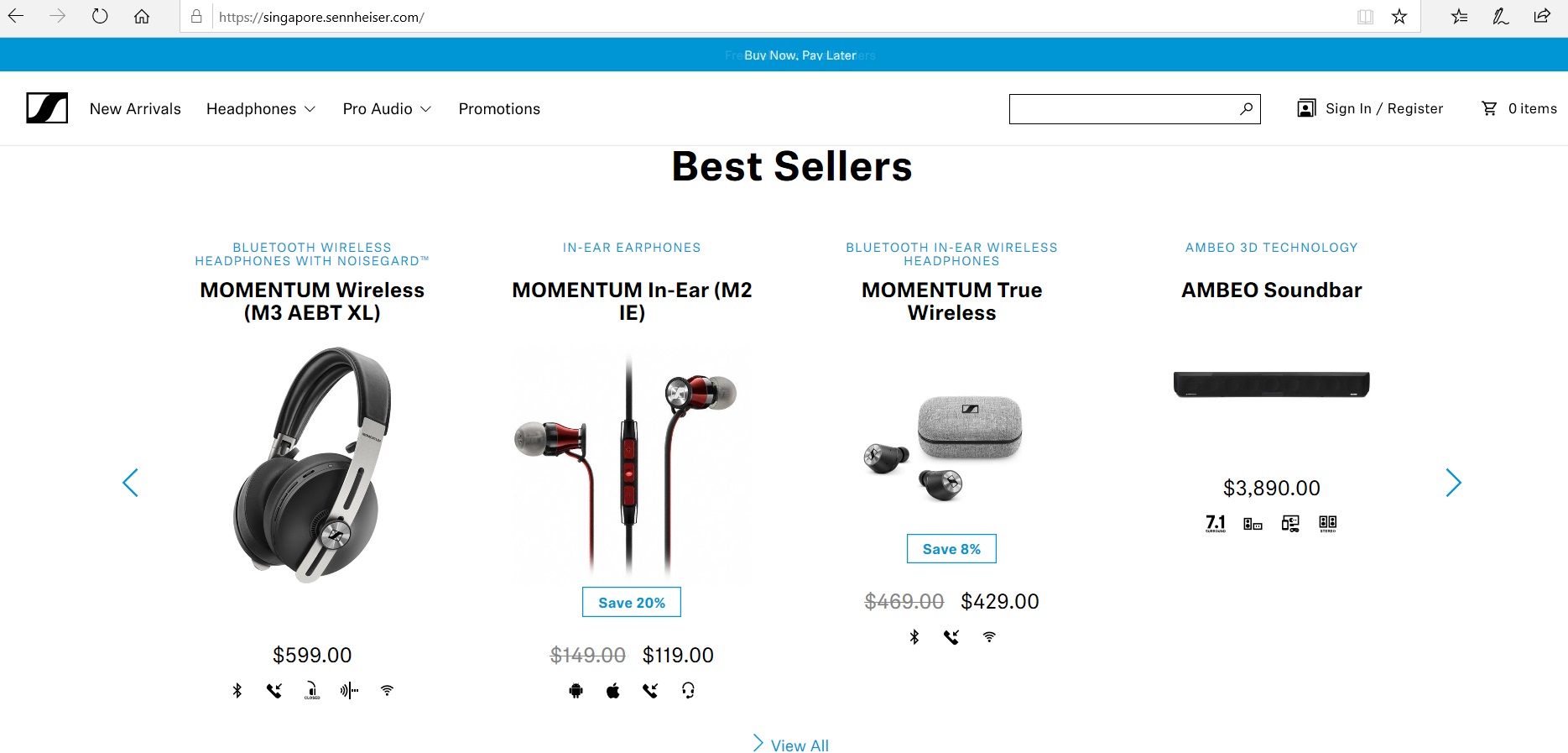 1. Select the product category and sub-category based on what you wish to buy. Then choose your preferred item from the list of products.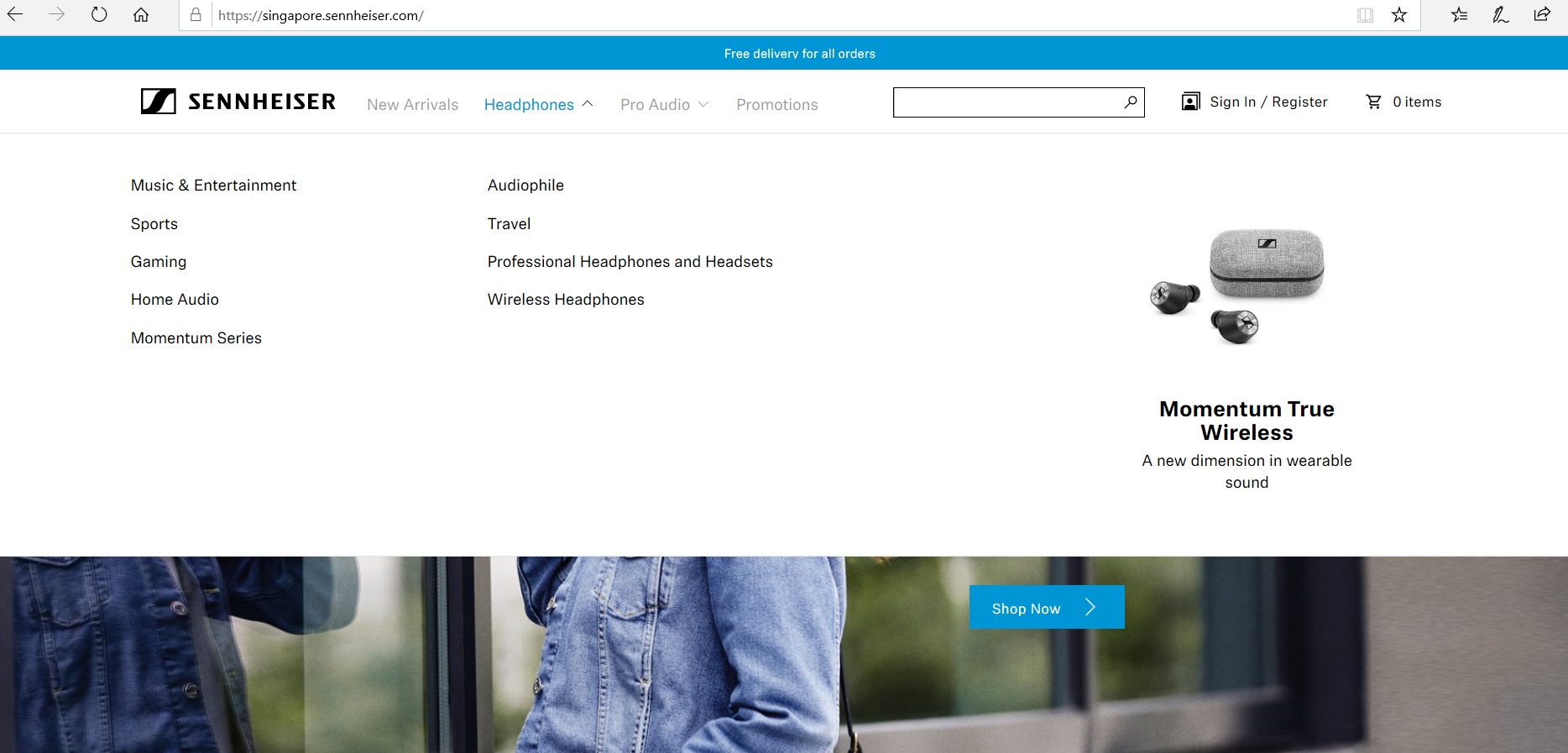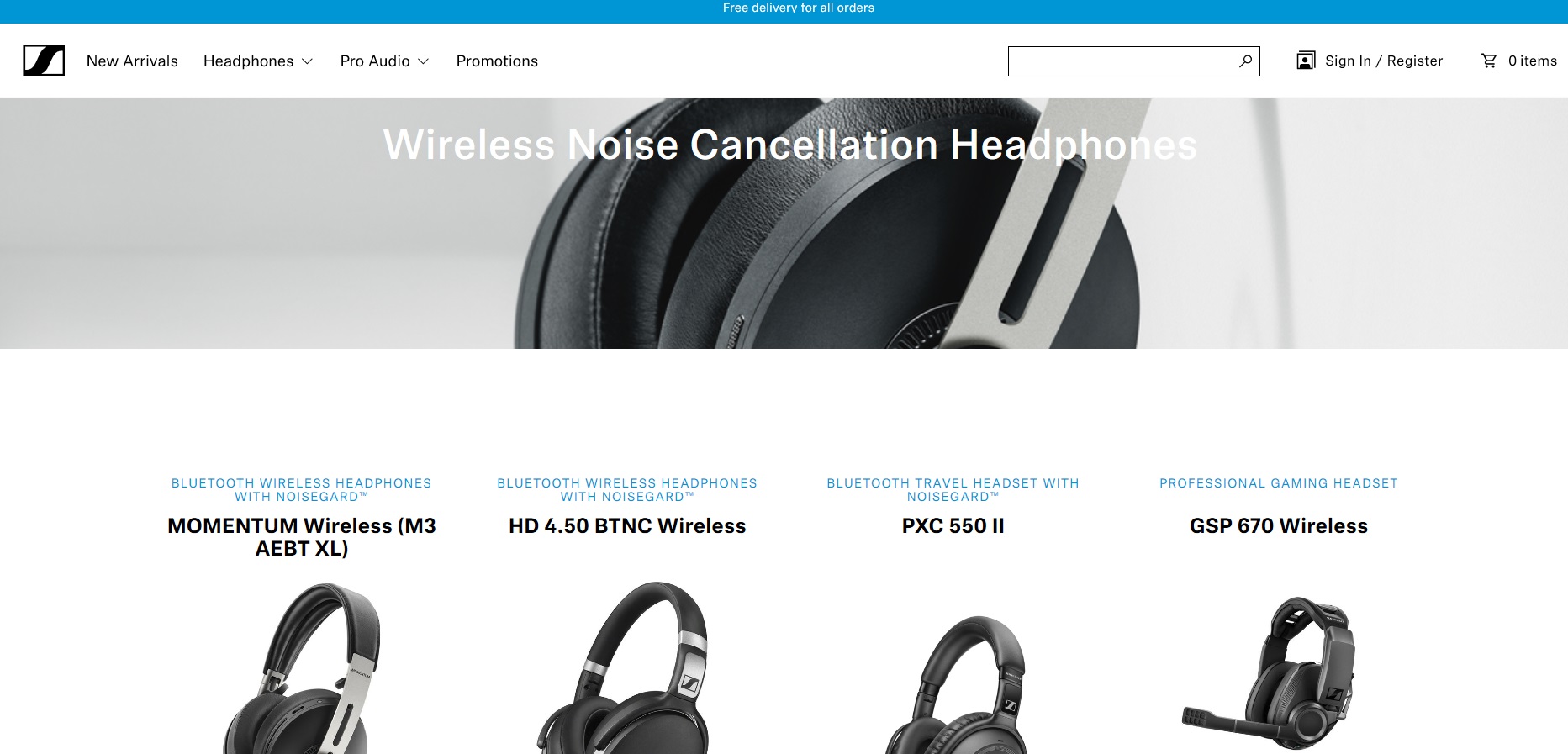 2. The product s general features, specification, its price and an 'Add to Cart button will be displayed. You can opt to navigate back to the previous page and browse a different product. Otherwise, select the quantity and click 'Add to Cart . The product will be added to your cart, after which you may continue shopping or proceed further by choosing the delivery date/time and clicking 'Checkout .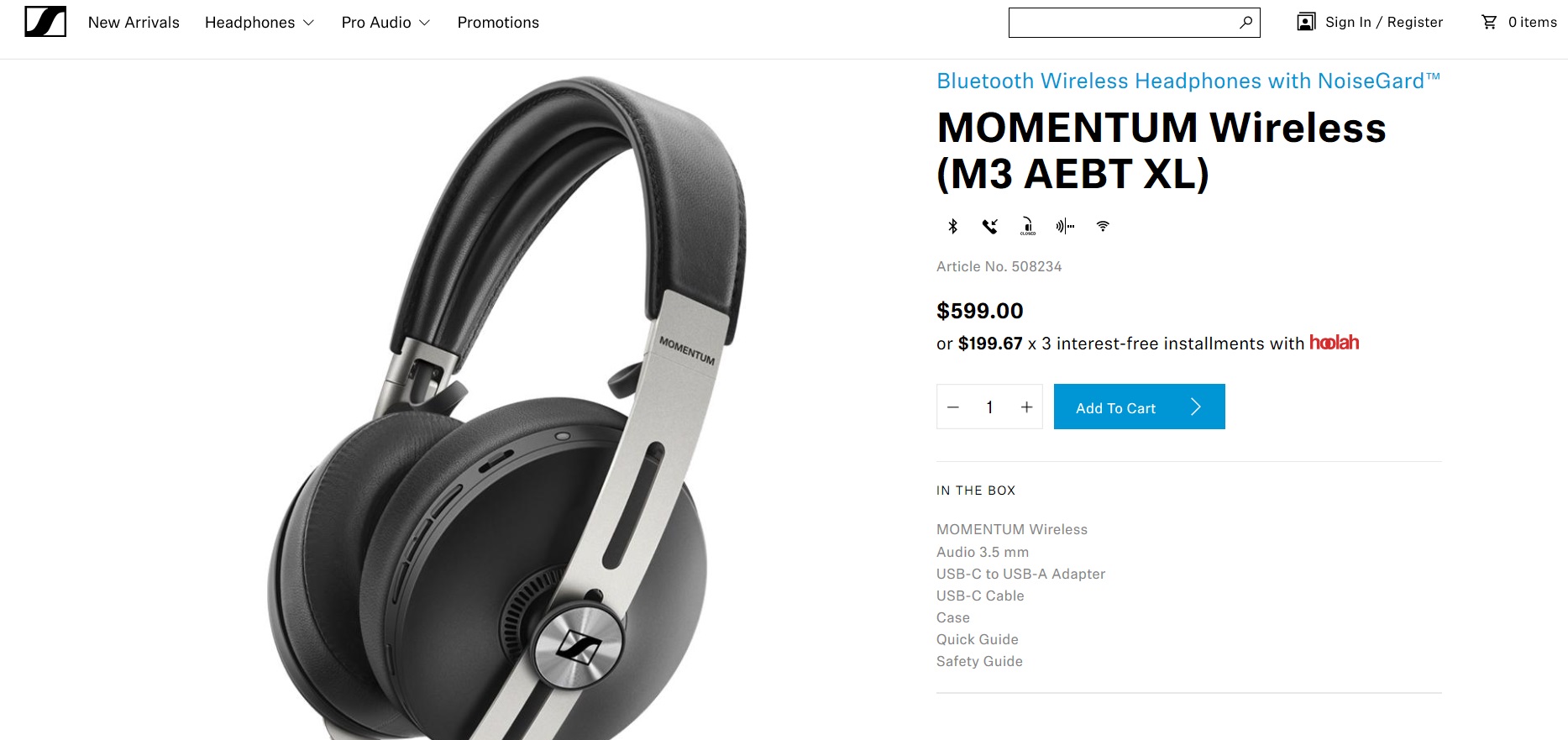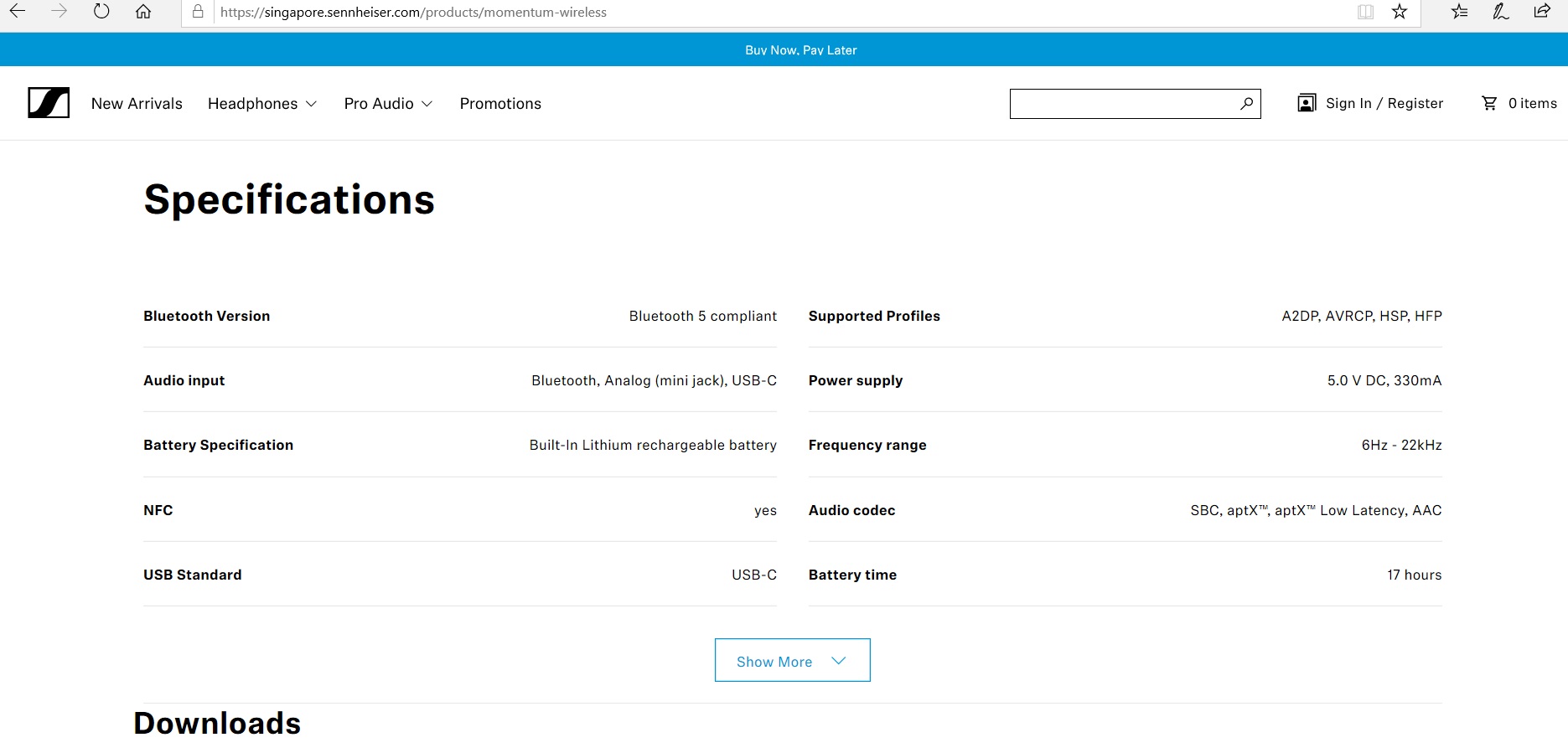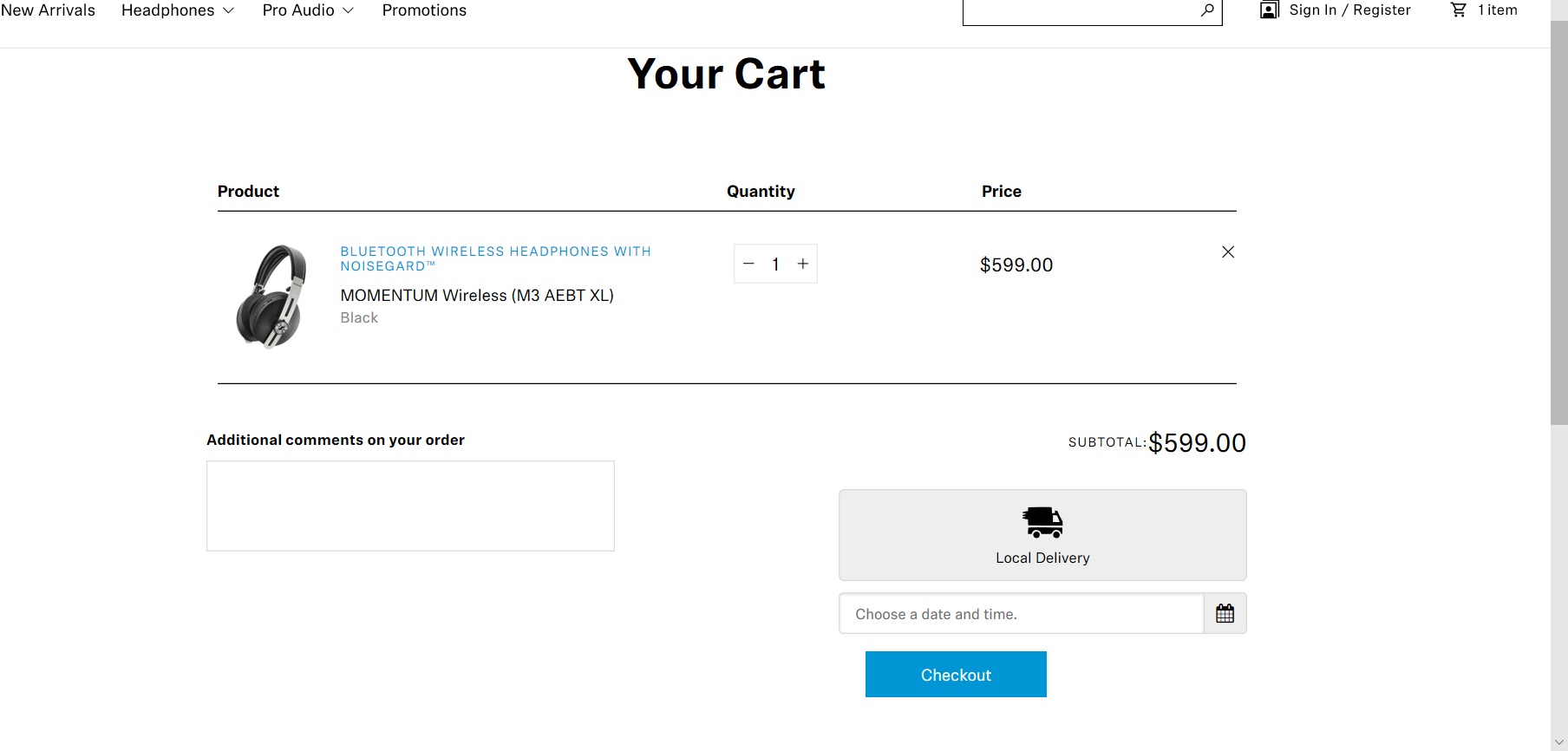 3. On the next page, you may opt for express checkout with PayPal or fill in your contact details and shipping information. Then enter the Sennheiser promo code in the field provided. You may then click 'Return to cart if you wish to go back or select 'Continue to shipping to proceed with your purchase. Click 'Continue to payment on the resulting page.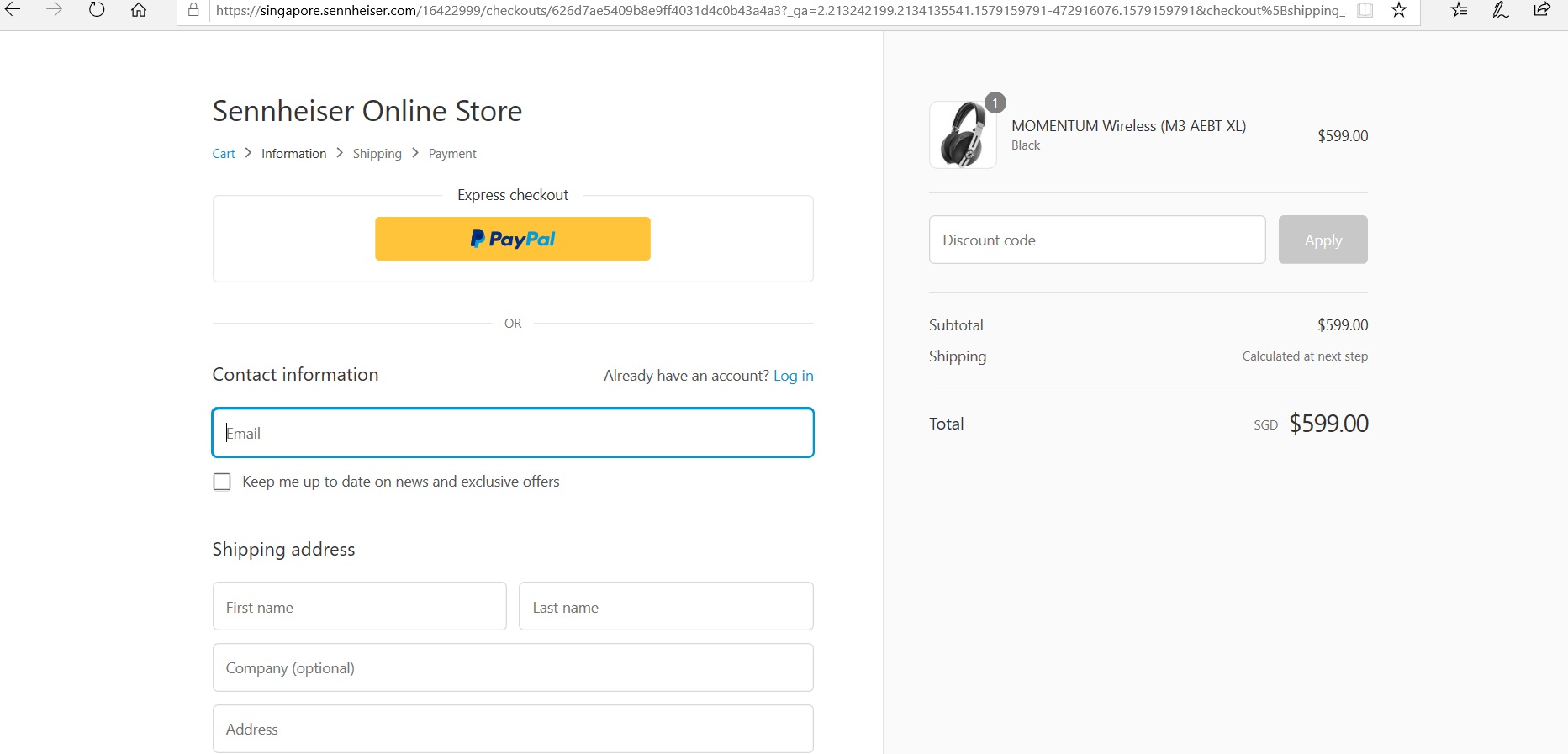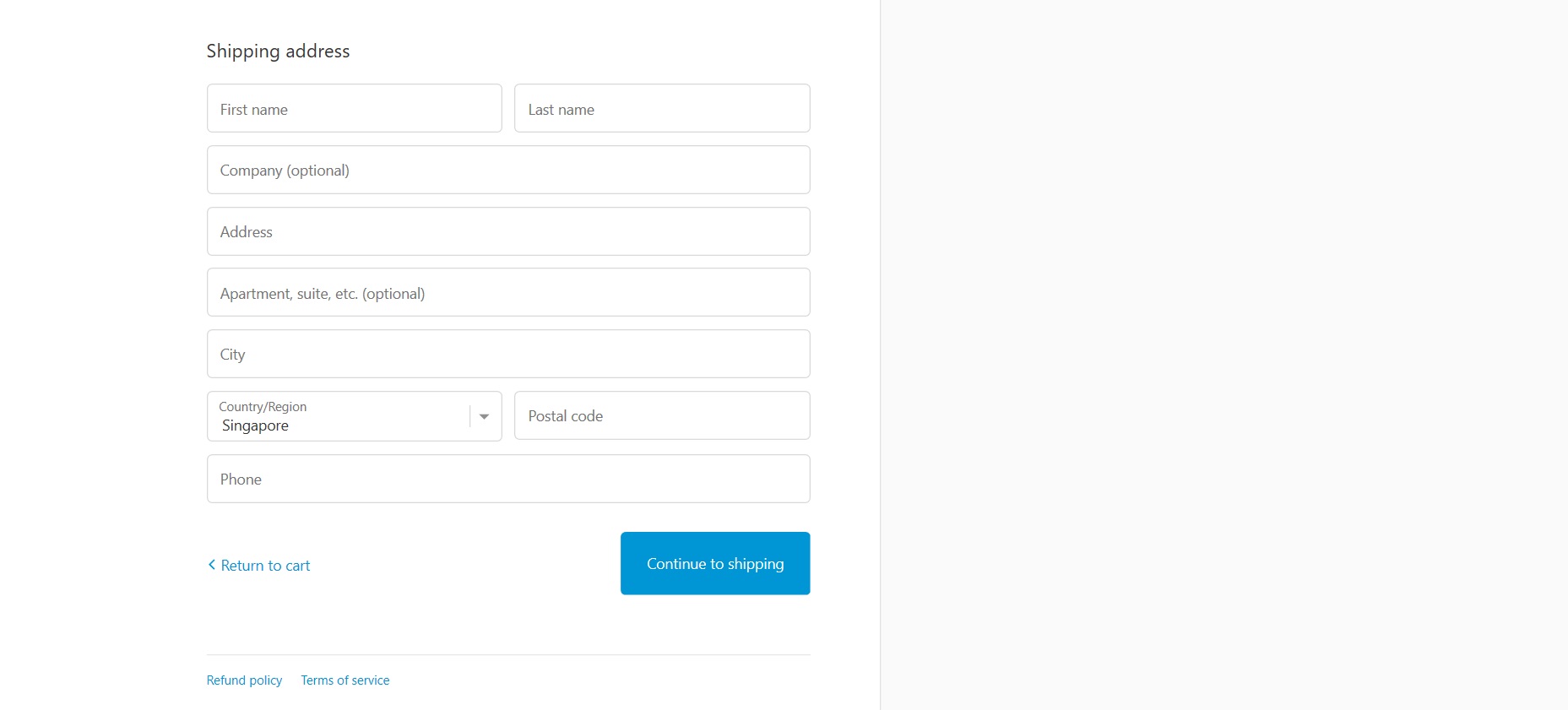 4. On clicking 'Continue to payment , it will redirect you to the payment page (enter your discount code here if you have not done it yet), where you can opt to 'Return to shipping or fill in your payment details and click 'Complete order to complete your purchase.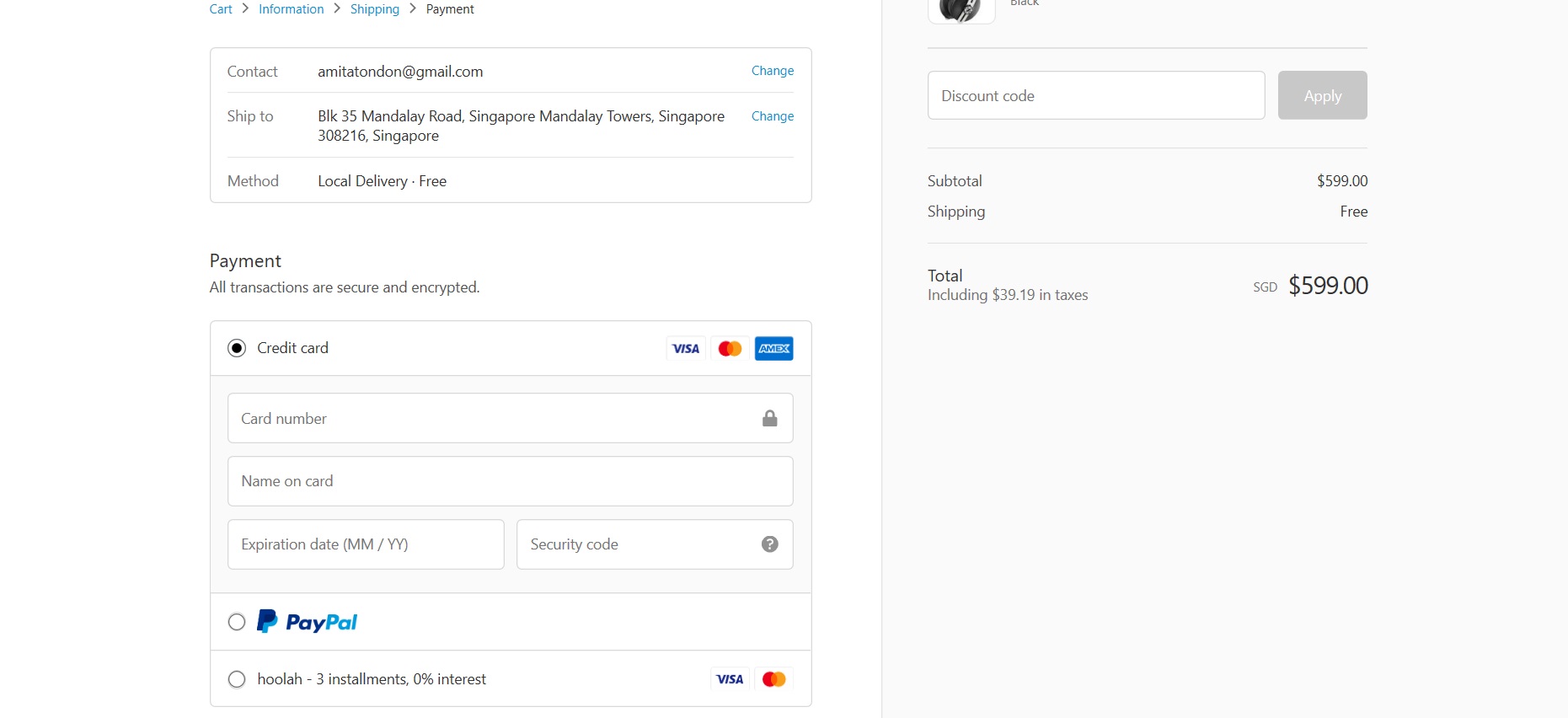 5. Once you have placed the order, you will receive an order confirmation email with your respective order number, details of the items ordered and the delivery date/time.
6. You can avail discounts by using the Sennheiser discount code on checkout. Ensure that you have checked for discounts and deals before placing an order.
Payment Options on Sennheiser
Sennheiser offers the following payment methods for your convenience.
Credit Card:
Sennheiser accepts credit and debit cards for online payments. It accepts all major cards such as VISA, Diners, American Express, MasterCard and others.
PayPal:
PayPal offers a simple online transfer method compared to the traditional payment process. Sennheiser accepts PayPal method for all your payments.
Hoolah:
Sennheiser offers the Hoolah payment method wherein you can shop first and pay in 3 instalments, at 0% interest.
You may also check with the site on the availability of Apple Pay or Android Pay when you are shopping online.
Different Coupon Codes and Discounts on Sennheiser
The website brings to you a number of Sennheiser discounts and special deals from time to time. The online deals are available up to a specific validity date. While some offers are available throughout the season, some are valid only for a limited period. Customers can save a lot of money by applying the Sennheiser codes.
If customers shop with the brand via a registered ShopBack account, cashback can be availed.
How to Redeem Coupons and Vouchers on Sennheiser?
Many customers prefer online shopping to buying from physical stores owing to the ample discounts and offers that are given online. Huge savings can be made by applying the coupons and vouchers during online shopping and that is why it is highly advantageous for shoppers.
Here is a step-by-step tutorial on how to redeem coupons and vouchers online during Sennheiser special deals:
Step 1:
Opt what you wish to buy from the displayed set of products and then click Add to Cart .
Step 2:
On the next page, enter the shipping information and other details before proceeding to checkout.
Step 3:
Proceed to the payment page. Here, you will find a box under the payment summary section to enter your Sennheiser promo code/Sennheiser coupon code or any other applicable discount codes for availing discounts.
Step 4:
Select the payment method and fill in your payment details to complete your transaction.
How to Shop on Sennheiser Using ShopBack
ShopBack offers cashback on products if you shop from Sennheiser. Follow the below mentioned steps to earn cashback from ShopBack:
Step 1:
Select Sennheiser from the list of brands on the ShopBack homepage, or use the search box to find a link to the Sennheiser website.
Step 2:
Read all the terms and conditions, the cashback details and various tips to ensure cashback.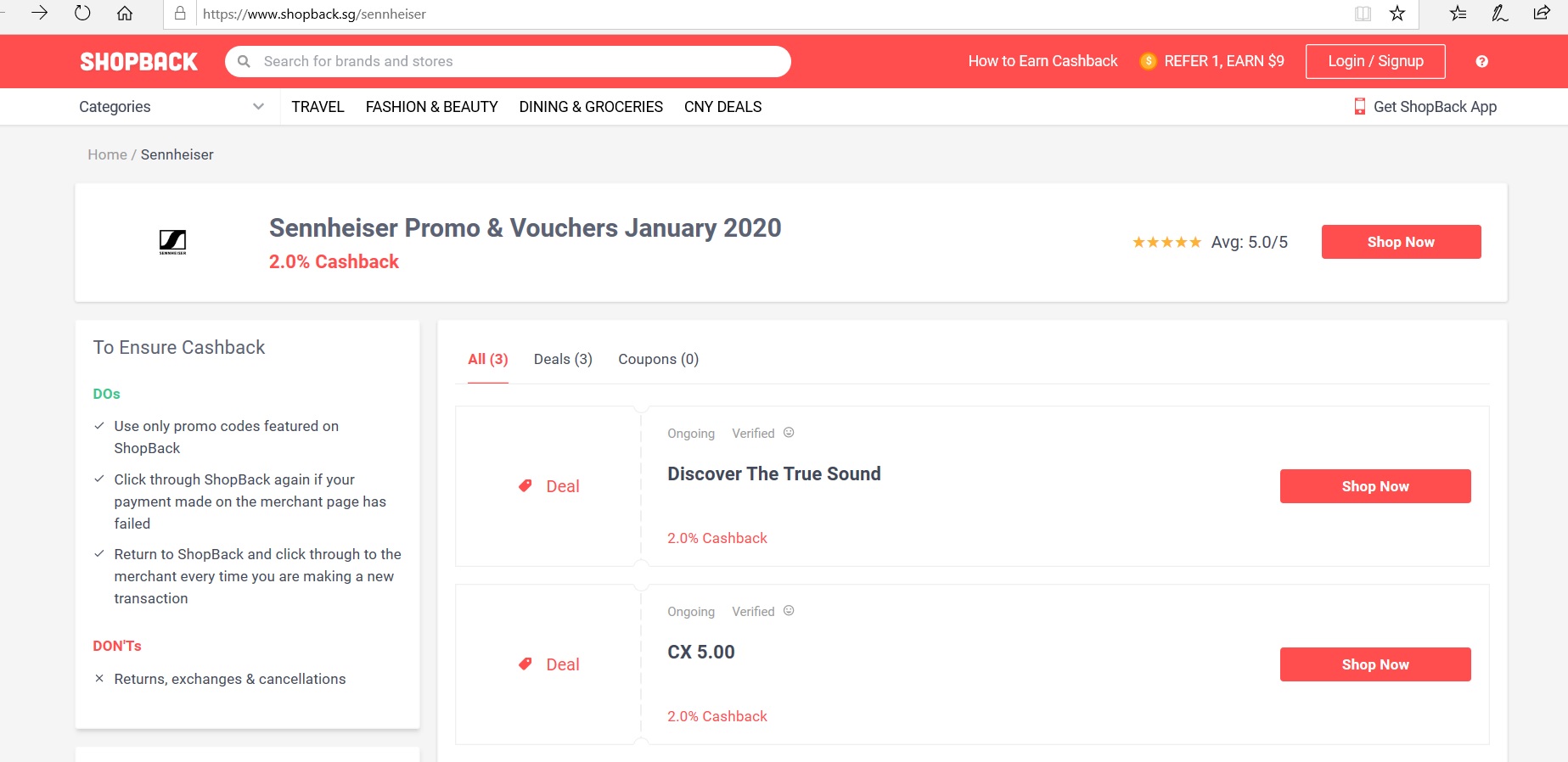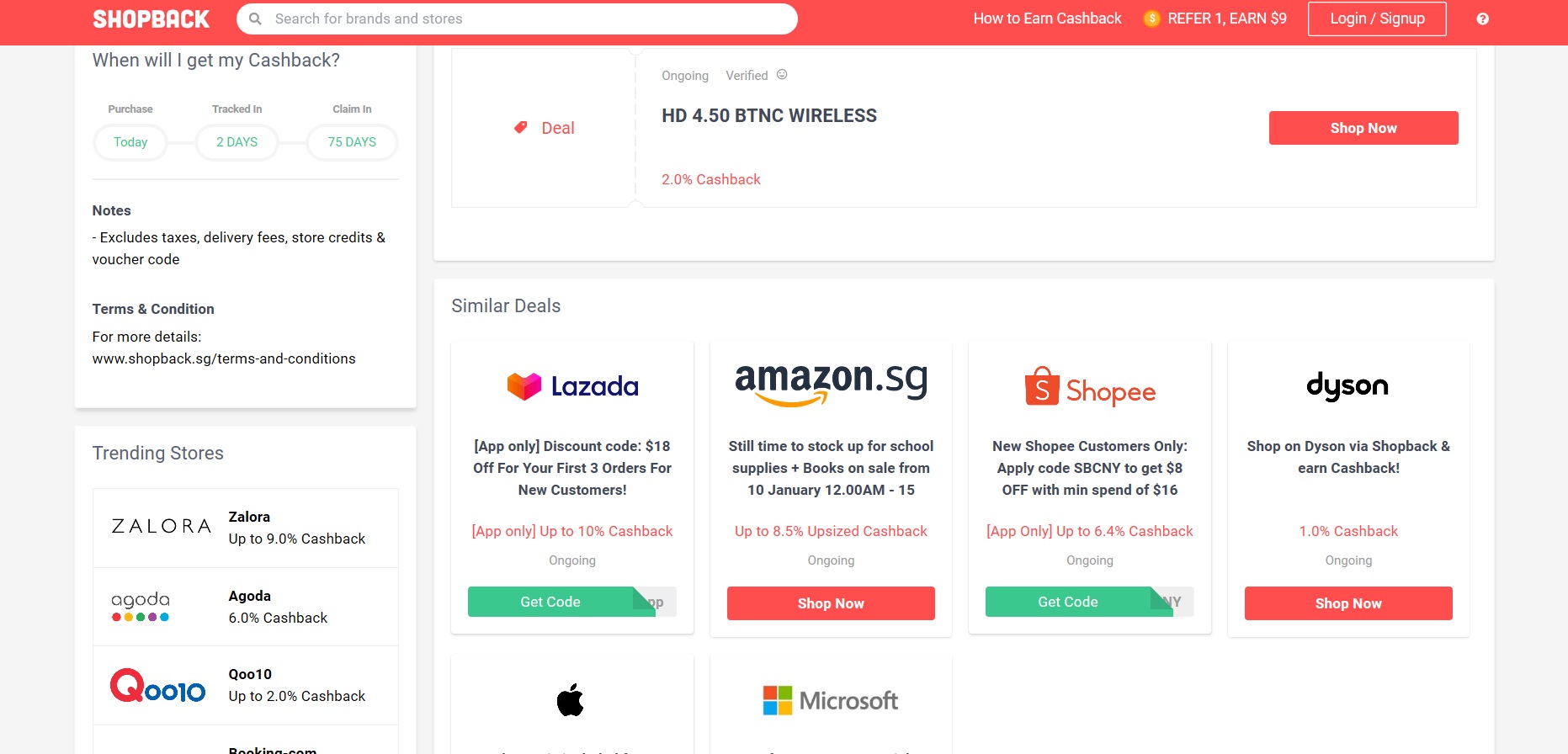 Step 3:
Click 'Shop Now on the right.
Step 4:
Customers can find more deals and offers by clicking the 'Discounts + Cashback section.
Step 5:
On placing the order, you will be eligible to earn Sennheiser cashback from ShopBack. Note that there may be variation in cashback rates depending on your history with ShopBack. Cashback offer is not applicable on purchases made via the Sennheiser app.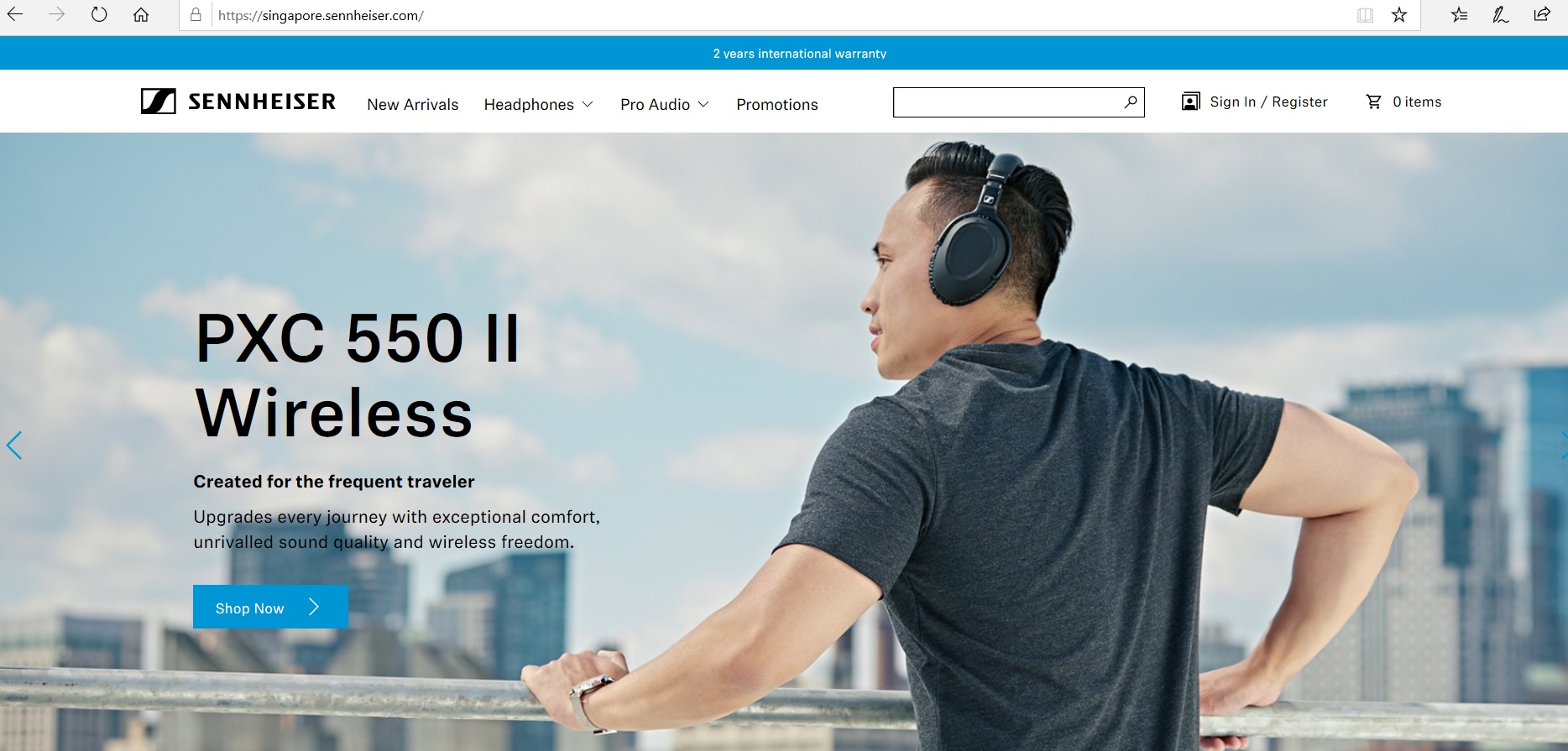 Sennheiser Shipping and Return Policy
The shipping and return policy for Sennheiser is listed below:
Shipping:

The website offers free delivery for all orders. Once ordered, it will be processed within one to two working days and delivered on the next available delivery date. All deliveries are done from Monday to Saturday, with the following available delivery time slots: 9 AM to 3 PM and 3 PM to 9 PM. For orders placed on weekends, the next earliest delivery slot will be on the following Tuesday.

The company does not deliver to restricted areas and to countries outside of Singapore. Refer their delivery & shipping section for more details.

For tracking your order, you may contact Sennheiser s delivery partner Urbanfox at 64767472 with your order number for further verification. Ensure the availability of someone for receiving the package. On account of unsuccessful delivery, it will be rescheduled as per your convenience. In case you missed the delivery and the company agents failed to get in touch with you within 24 hours, contact their customer care at [email protected]

On receipt of an incorrect item or for amendment of your delivery slot, please contact customer care at [email protected]

Cancellation and Returns:

Once payment is done, you cannot cancel your order. However, the items can be returned within 7 days of delivery, provided they are in their original packaging, and not damaged or opened. You need to post the items back to the company to the specified address. Refund amount will be in the form of Sennheiser online credits. Refer their return policy for more information.
Sennheiser Customer Service
Customers can visit their contact us page/FAQs section for queries related to Sennheiser vouchers, Sennheiser deals or anything in general. You can also send them an email at [email protected] or message them via Facebook messenger. Their service centre is open from Monday to Friday, 9 AM to 6 PM (closed on public holidays and weekends).