Saks Fifth Avenue Discount Codes, Promo Codes & Coupons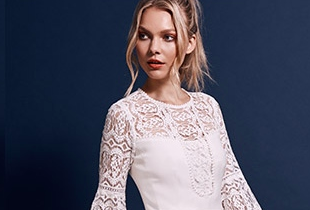 Saks Fifth Avenue: Enjoy $10 USD Flat Rate Shipping on orders of $150 USD* or more
Please visit Sak Fifth Avenue for Shipping T&Cs.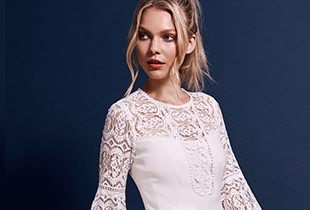 International Shipping via Vpost
Refer to merchant's website for more details.
ShopBack must be the last link you clicked in order to get Cashback. If other website links are clicked after clicking through ShopBack, Cashback will not be tracked (E.g. coupon and deal websites)

If for some reason your payment made on merchant page has failed, do click through ShopBack again and re-do your purchases to ensure tracking is still active

Return to ShopBack and click through to the merchant every time you are making a new transaction.

If you are making 3 separate transactions on the merchant, you should click through ShopBack 3 times, each time before making a new purchase.

For more details: www.shopback.sg/terms-and-conditions
More about Saks Fifth Avenue
Hop on down to the Upper East Side – at Saks Fifth Avenue Singapore
Your dreams of being a Park Avenue Princess are finally coming true. The much-revered Saks Fifth Avenue of Manhattan, New York City is now available to you right here in Singapore, along with exclusive online Saks Fifth Avenue promo codes and offers! If you haven't heard of Saks – where have you been? Okay, we kid, but for curious first-timers, Saks Fifth Avenue brings to you all the variety of a top-notch department store, but with the class and finesse of a luxury retail brand.
Priding itself as a high-end specialty store, Saks Fifth Avenue is a total glitzy Manhattan store through and through, and competes with other upmarket retailers like Barneys New York, and Bloomingdale's. Take a walk down the Upper East Side when you shop the Saks Fifth Avenue sales; and with expedited shipping to Singapore, Saks Fifth Avenue Singapore is now very much a reality.
Fun fact: the Saks building in Manhattan is worth $1 billion. With Saks Fifth Avenue Singapore now available at your fingertips, you won't even have to leave the comfort of your home to shop at this regal building.
Shop the biggest brands with Saks Fifth Avenue promo codes and coupons!
Love the high fashion designer brands but always just a little too afraid to splash out? Saks Fifth Avenue Singapore gives you access to all the top names in fashion – Prada, Burberry, Chloe, Michael Kors, Ralph Lauren, Jimmy Choo – you name it. Channel your inner Sarah Jessica Parker when you strut down Orchard Road in your Ferragamo stilettos, with your Fendi handbag slung casually over your shoulder – compliments of the Saks Fifth Avenue promotions, of course. And when you use the awesome Saks Fifth Avenue promos and Saks Fifth Avenue coupon codes from ShopBack, you get to be part of the elite shopping circle that New York City is so famous for.
Dress like the stars when you shop the Saks Fifth Avenue sale
The Saks Fifth Avenue sales are every girl's dream come true. With an enormous range of apparel, shoes, bags, and accessories for both Women's and Men's, the Saks Fifth Avenue sales turns things up a notch with a massive 40% off everything. This is truly the ultimate designer sale, and even with all your handy Saks Fifth Avenue coupons you won't get a better deal elsewhere.
Love that Phillip Lim animal print silk dress you saw on the A-list celebrity in Vogue? Well now you can get it at 60% off in the Saks Fifth Avenue sale – marked down from US$1005! There are tons of other great value offers and deals in the sale that you won't even require Saks Fifth Avenue coupon for. Looking like your favourite celebs has never been this easy.
And not to worry, for all the fashion-forward gentlemen out there, the special Saks Fifth Avenue promotions and the Saks Fifth Avenue sale itself are all-encompassing! If you're one for the finer things in life, the designer apparel and shoes available in the Saks Fifth Avenue sale are hard to beat. Shop to your heart's content with the massive discounts, and get your fill of Armani ties, Cole Haan quality leather oxfords, and Giuseppe Zanotti belts. Expect nothing but the best from these top-tier brands, and be sure to use your Saks Fifth Avenue coupon codes to get even greater value!
ShopBack Singapore is your portal to the best of Saks Fifth Avenue coupons and promotions!
Here at ShopBack Singapore, we take it upon ourselves to compile for you a list of the most updated active Saks Fifth Avenue promo codes and coupon codes, to help you get the most out the Saks Fifth Avenue discounts. Because shopping like the stars shouldn't have to be out of reach!
And on top of that, we're giving you 2% cashback on all your special Saks Fifth Avenue purchases – for free! All you have to do is:
Create a ShopBack account
Go to the Saks Fifth Avenue page and click on 'Get Cashback'
Be redirected to the Saks website (where you can proceed to add all your favourite Saks Fifth Avenue goodies into your Saks Bag!)
Enter the available Saks Fifth Avenue coupon code into the box for Saks Fifth Avenue promo codes
Before you know it, 2% cashback will be credited into your ShopBack account, and your fabulous Saks Fifth Avenue buys will be on their way!
Do note that cashback takes 1-2 days to appear in your account, but rest assured that we're committed to giving you the best deals and promotions 24/7!
Loving the Saks Fifth Avenue promos? There're more heading your way!
The first step to getting even more out of the Saks Fifth Avenue sales is to follow them on social media, duh. Saks is on Facebook and Instagram, where you can hang around for updates on new Saks Fifth Avenue coupons or promos, and the latest lowdown on all Saks Fifth Avenue sales. They've even got a YouTube page where you can get exclusive sneak peeks at the best of designer fashion shows. There can be no better way to get a simulation of sitting front row at Fashion Week.
And if you loved the upmarket chic of Saks Fifth Avenue brands and apparel, be sure to check out hip and snazzy Kenneth Cole or shop the elegance of Ann Taylor, as well – there are loads of discount vouchers and coupon codes waiting for you, plus cashback of course.