Priceline Vouchers, Promo Codes & Coupons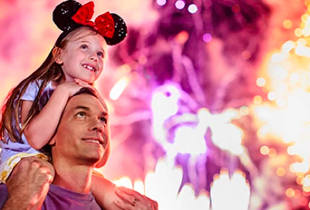 Priceline: 60% discount on hotels
T&Cs apply.
Check our more details at www.shopback.sg/terms-and-conditions
More about Priceline
Priceline coupon code, promo code 2019, discount code/coupon, Priceline
Love travel booking sites like Agoda and Expedia? Then you'll really enjoy Priceline – a third party commercial website that combines flights, hotels, and even car rental, and all at the best prices with Priceline coupon codes and Priceline promo codes! Owned by The Priceline Group, which also owns Agoda, KAYAK, and other travel-related websites you can get great travel deals on, Priceline is available internationally – so Priceline and all the Priceline discounts are right at your doorstep.
Name Your Own Price and travel cheap with Priceline coupons!
Priceline is most famous for pioneering the Name Your Own Price system – where buyers make a suggestion for a price and the transaction only occurs if the seller accepts the quoted price. This means you can take advantage of ongoing Priceline promotions and discounts to get even more out of your travelling purchases – with a 'custom-made' price!
Perfect for non-fussy price-conscious travellers, this system lets you get the absolute lowest prices on all hotels, flights, and services – as long as you aren't too particular about what brands you're getting. But then again, at such low prices, you can't really complain. And on top of that, you get to use all active Priceline coupon codes and Priceline discount coupons for even more savvy savings!
Use Priceline promo codes 2019 to get the best deals on hotel rooms
Your days of scouring websites for hotel reviews and prices will soon be a thing of the past. Once you name your price, Priceline helps you quickly and efficiently narrow down the cheapest hotels in your desired area so that even without Priceline coupons you get the best deals around.
And if you aren't up for an intense game of bidding on hotels, take a shot at Priceline's special Express Deals, which give you a more comprehensive package view on all the hotels – so that you know exactly what you're paying for, and how much you're saving. You'll even get to see what special features are offered (ie. WiFi, free breakfast etc.), plus how high each hotel ranks on Priceline's meticulous rating system. The savings go up to the next level when you make your bookings with the Priceline promo codes and coupon codes, on top of the savings made from Express Deals – of up to 60% off!
Roadtrip in style with epic Priceline discount codes
Unlike ordinary third party booking sites, Priceline offers more than just the typical flights, hotels, and vacation packages – they also offer amazing deals on rental cars! Never underestimate the humble rental car – it will take you places inaccessible to the ordinary touristy public, opening doors to a whole new world of exciting exploration!
When you cash in on the Priceline promos by using the Priceline discount coupons available here at ShopBack, you take your roadtrip street cred one step higher. Choose and bid for your desired price, location and car-type and Priceline promises to find a quality rental car just for you – at up to 40% off. And if you manage to find a better deal elsewhere, they'll generously reimburse you $25. Sweet.
Not sure what's a good price to start naming with? Check out recent winning bids from real customers in any city to get a better idea of how to negotiate. Everything is available at your fingertips with the Priceline promo codes and discount vouchers.
Book with ShopBack for stunning cashback deals!
On top of the great Priceline promo codes, discount codes and coupons, you can also get 2% cashback – only when you shop with ShopBack Singapore. When you book your Priceline flights or travel services through ShopBack, we give you $4 cashback on airfare, and 2% cashback on all other categories – that's hotels, car rental, cruises, and vacation packages!
All you have to do is click 'Get Cashback' via ShopBack, key in the Priceline promo code or Priceline coupon code into checkout, and make your booking. The cashback gets credited into your account in just 2 days, and you snag yourself a great deal.
Follow Priceline on social media for the best of Priceline promos
We understand how it feels to constantly be googling for Priceline coupon codes and promo codes. The simple solution is just to follow them on their Facebook and Twitter pages, to always be updated on Priceline discounts and sales, so you won't be caught scrambling for Priceline promo codes at the last minute! Look out too for the occasional Priceline discount code floating around on their social media.
And if you liked Priceline and all the great deals, you'll love similar travel booking sites like Cheapair.com and Zuji, which are chock full of promo codes and cashback too. Or go back to the basics and hit up Agoda.com for Agoda discounts and coupons on hotels – there's a reason The Priceline Group made an effort to acquire them.