Old Navy Singapore Sales & Coupons April 2018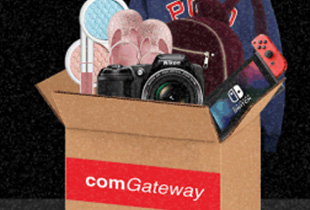 International Shipping via ComGateway
Refer to merchant's website for more details.
FREE Shipping on orders of $50 or more + FREE returns
T&Cs apply. Refer to merchant site for more details.
ShopBack must be the last link you clicked in order to get Cashback. If other website links are clicked after clicking through ShopBack, Cashback will not be tracked (E.g. coupon and deal websites)

If for some reason your payment made on merchant page has failed, do click through ShopBack again and re-do your purchases to ensure tracking is still active

Return to ShopBack and click through to the merchant every time you are making a new transaction.

If you are making 3 separate transactions on the merchant, you should click through ShopBack 3 times, each time before making a new purchase.

For more details: www.shopback.sg/terms-and-conditions
Recent Articles
More about Old Navy
Get your everyday elegant chill on with Old Navy
We're pretty sure that the name Old Navy wouldn't be an unfamiliar one to many. They're a partner firm of Gap, but differentiating themselves by branding their clothing range and accessories to be more upscale than the former. And yes, it certainly shows! We at ShopBack Singapore are in love with the easy and relaxed yet beautifully structured outfit options that Old Navy provides - with its extensive range of clothing choices - from head to toe.
Get Old Navy coupons and Old Navy promo codes with ShopBack Singapore for every silhouette
What we love the most about Old Navy is its special attention to the variation in body types - because the one size fits all theory is just an utter myth. At Old Navy, they take into account of the petite, tall and plus populations out there. The petite range is for ladies 5'4 (162cm) and under, while the tall range caters for those who are above 5'10 (178cm) - ensuring a suitable fit for these ladies! As the old adage goes, you should wear your clothes, not the other way around - which basically means your outfits should hang limply on shoulders too narrow to fit… or perhaps shorts too short, causing unsightly spillage here and there.
ShopBack Singapore loves perfectly proportioned petite and tall ranges - with their great range of basic and neutral t-shirts to the more dressy variety, and jeans cut to the right length such that it doesn't hit the floor (or your shins, for the tall ladies!). If you adore them too, you're in luck. All shirts go for 40% off, and if that's not enough, you'll have a load of Old Navy coupons and Old Navy promo codes to go around as well. As the cherry on the cake, ShopBack Singapore offers 2% cashback on top of your Old Navy coupon codes - stack those savings up!
Furthermore, if you're a bigger size - Old Navy's plus range is a dream for you! Their incredible plus range is a chockful of beautifully tailored tops and well-fitting bottoms PLUS a myriad of gorgeous accessories to easily amp up your look! ShopBack Singapore adores the the plus swimwear range that takes your curves in mind by accentuating them in an extremely flattering way! Best of all, the entire range is at 40% off, and that's before you count the offers you can get with Old Navy's coupon codes and other promos. Add in ShopBack Singapore's 2% cashback and you'll be all set for the season.
Young, bumpy, beautiful with Old Navy promo codes.
Of course, the Old Navy coupons can be extended to both the Old Navy Kids range and Old Navy Maternity range. Who ever said that kid's clothes had to be obnoxiously ostentatious and just incredibly odd? With lovely terry fleeced sweaters, canvas plimsolls and sneakers, your kids will end up looking just as great (or even better) than you out on the Orchard Road high street. ShopBack Singapore loves their tasteful yet playful graphic t-shirts and stylish kid-sized snapbacks! Stay cool, kiddos.
Is your baby bump growing? Who ever said that your clothing choices are limited for the next nine months as you begin to dress for two? With the Old Navy Maternity line that carries nearly many amazing styles, you'll be glowing even more than usual as you walk down the street. Dress well and be well for one of the most fulfilling and exciting periods in your life.
If you're into these Old Navy range, you'll be really happy to hear that Old Navy offers up to 50% off for the maternity, kids and toddler range -an incredible Old Navy promo! Remember you still can enter the Old Navy promo codes and Old Navy coupons (that you can get through us!) plus 2% cashback if you purchase via ShopBack Singapore. Get your savings down pat and use your extra cash for yourself and your kids!
Free Old Navy Shipping to Singapore + cashback!
If you find yourself falling right in love with Old Navy as we all do, grab a bunch 'o stuff and stuff right them into your bag. You won't even have to worry about the shipping - because you get free shipping plus returns for orders above USD$50! Besides, given the range of amazing stuff up on sale, NOT hitting that amount would be incredibly difficult! Just remember to do something good for yourself and buy through ShopBack Singapore to get Old Navy promo codes and cashback.
Stay connected to Old Navy (Love #OldNavyStyle!)
Can't get enough of #OldNavyStyle? Why not stay close to the Old Navy and get the best Old Navy coupon codes so you can get their newest arrivals at an (Old Navy) offer? Remember to check out their Pinterest and Tumblr for more daily outfit inspiration, Facebook and Twitter to keep up with Old Navy coupons, and Instagram for your favourite outfit fixes at a promo?
If you seriously can't get enough of Old Navy, we think you'd really like ASOS and ZALORA - you'll be able to get 5% and 10% cashback on your purchases if you do it through ShopBack Singapore! Remember to keep up with the promos and coupon codes with ShopBack Singapore - they're not to be missed. Also, since Old Navy is tied to other online stores like Banana Republic and Gap - go check them and their promos and coupon codes out as well for more amazing clothing options!
Style made timeless with Old Navy
If you like trendy, affordable and smart outfits, Old navy can be your favorite destination. This store is a one-stop place and has all the apparels for men, women, and children.
Old Navy is the store for all – An introduction
Founded on 11th March 1994, Old Navy is an American clothing and accessories retailing company owned by American Multinational Corporation Gap Inc. It has corporate headquarters in the Mission Bay neighborhood of San Francisco. The largest of the Old Navy stores are located in New York City, the Mall of America, Seattle, Chicago, and San Francisco and it has stores in 1,106 locations.
Old Navy has "collection" business clothes for women, and separate maternity sections. Old Navy is known for their signature denim styles that actually never change. The styles are skinny, super skinny, original, and boot-cut, they are available in four different washes.
Most of the Old Navy stores are divided into seven different sections: women's, men's, girls, toddler girl, boys, toddler boy, and baby. It has both online and in-store purchase facility.
The Collection for Women and Men in the Old Navy Store
Old Navy has proved the myth 'one size fits all' wrong. They take into account of the petite, tall and plus size criteria seriously. Old Navy ensures a suitable fit for these populations out there. The more you browse, the more you will be amazed to see the range of wide variety of items.
Women Apparel: The variety of stylish collection is enough to make you confuse which one to choose from. The category includes The Tee Shop, Graphics, Tops, Blouses and Shirts, Sweaters, Dresses by Fit, dresses by Occasion, skirts, Shorts, Pants, Jeans, Leggings, Outwear & Jackets, sweatshirts & sweatpants, Sleep & Lounge and Swim Shop. All the categories are divided on various sub-categories for more forms and variety.
Activewear: Extremely comfortable and affordable sports clothing is available at a wide range of materials, colors and sizes. You can choose from hoodies, activewear bottoms, activewear tops, sports bra and many more.
Shoes: The eye-catching styles are available in Fashion Flats, Ballet Flats, Sneakers, Booties and Boots, Heals and wedges, and Flip-Flops.
Accessories: The accessory section is designed with scarves, hats, belts and miscellaneous accessories such as umbrellas, steel water bottle, cosmetics set etc.
Bags: Bag section consists of saddle bags, hobo bags, canvas bags, bucket bags, clutches, cross body bags, totes, shoulder bags, wristlet bags and more.
Beauty: Beauty goodies have oils, soufflé, bath fizzer, hand cream, pore cleansing scrub, eyeshadow palette, eyeliner, mascara, brow pencil etc.
Jewelry: Jewelry section is cute and appreciated by ladies around the globe. It has different types of earrings, necklaces, bangles & bracelets, stretch bracelets, etc.
Socks and Hosiery: You will get so many varieties to choose from like ankle socks, novelty ankle socks, basic ankle and no show socks.
Sunglasses: Sunglasses are one of the top essential needed accessories and Old Navy has various kinds of sunglasses available in their store such as round, aviator, and cat-eye, square and oversized.
The Collection for Men:
Apparel: The different categories have various kinds of apparels like tees, pants, jeans, shoes, activewear, swimwear, socks and underwear, jackets and outwear, shirts, polos and hoodies, fleece and Henleys.
Tees: Men Tess's consist of Thermals, Henley's, Long and Short Sleeves and Graphic Tees.
Shoes: In the shoe section you can opt for Canvas Sneaker, Suede Bucks, Oxford Shoes, Boat Shoes, Hiker Boots, Slip-Ons, and their sub-categories.
Sweaters and Jackets: Sweaters are v-neck, crew neck, zip-ups, shawls and mocks
Old Navy has separate categories especially for maternity, plus size, boys, girls, babies and toddlers. They have a section called new arrivals where you can get extra discount and save while check out in the fresh products.
Shopping at Old Navy is pretty simple. All it takes are a few steps and you're good to go!
Place an item in the shopping cart or e-cart
Go to check out or click the checkout button in the right corner of the website
Review your items, you can always make a last minute change in color, size or item before check out
After placing your order, a confirmation will come immediately which will include the order number.
While shopping online, within 24 hours you will receive an order confirmation email, which will show the same order number and there will be a link provided to your order status page in the website. Click on the "Orders and returns" link in the top right corner of the website to know the updates regarding your order.
Receive a second email when your order will be shipped from the warehouse and get the tracking information from the tab "Track your Order"
Easy available payment options for you at Old Navy
Pay via Credit or Debit card, gift cards, Rewards, Promotional Discounts, or combination methods (reward plus cashless transaction). Always apply the promotion codes first to your total purchase, followed by Reward cards, gift cards, and then Debit or Credit cards.
Shipping details:
Everyday Free Shipping is a great offer from Old Navy brand. It increases customer's urge to buy more and pay less.
Free Delivery: 5-7 business days for total minimum purchase of $50.
Standard: 3-5 business day for standard $7
Expedited: 2-3 business day for$17
Next day: 1 business day for $22
Deals, voucher code, promotion and discount offers by Old Navy
Enjoy the extra perks – exciting deals, promos and discount offers from Old navy Coupon codes and save money while shopping.
Buy 2 items and get 1 free from clearance sales items with the code 'ENJOY'
20% off on your order, no code is needed, only for online purchase (discount automatically applied while checkout)
Subscribe to Old navy email and get 20% discount on your purchase
An epic clearance sale is going on up to 75% off, deals start from $2.99
Up to 40% off in women's jeans, fleece and outwear
All adult's jeans starts from $19
Adult's fleece starts from $19 and kid's fleece starts from $12
Women's dresses starts from $19and girl's dresses starts from $12
Free shipping on $50 or more purchase
For order under $50, the flat rate of $7 is applicable
Free return on all orders
Access your deals, promos and offers in any device.
Shopback deals, promos, and offers for exclusive savings
Shopback Singapore just like everyone, likes the casual, relaxed and beautifully structured outfit option by Old Navy. The range of clothing is not less and it provides all needed things from head-to-toe.
Old Navy has perfect choices for petite and tall ranges. This variety of choices are rare to find and thus comes the deals and offers too on each section of basic-neutral t-shirts, dresses and jeans.
Shirts are for 40% discount and you will get loads of Old navy coupons and Old navy promo codes to go with it too. Stack your savings on the Shopback Singapore cashback offer of 2% on top of your Old navy awesome coupon codes. That is of course, we can count as a cherry on the cake.
Old navy's plus range is a dream for you if you are bigger size. They have beautifully tailored tops and perfect fitting bottoms with addition of gorgeous accessories to enhance the beauty of the apparels. The plus size swimwear range, accentuate the curves in the most flattering way. The entire range is in 40% off and comes with offers, coupon codes and promos. Furthermore, you can access Shopback's 2% cashback and get the ultimate deal on your purchase.
The Old navy maternity range and kid's range is beyond any description regarding the fittings and necessity. They are truly cool enough to carry on in a smart way. The fleeced sweaters, canvas plimsolls, sneakers, will make your kids look better than ever. Their playful graphic-shirts and stylish snap-packs are the cutest things one can ever imagine. Your baby bumps will be more flattering and you will feel proud for your choicest maternity wear from Old Navy.
Old navy offers discounts in maternity and kid's range too with an extra 2% cashback offer on the purchase via Shopback. Get a free shipping and returns for your amazing stuffs too with up to 50% off for the maternity, kids and toddler ranges. Use these awesome deals during your check out procedure:
International shipping via ComGateway
Free Old Navy shipping to Singapore on orders on $50 or more, cashback and free returns on your purchases.
Use Shopback Singapore Old navy promo codes and cashbacks for buying your favorite items every time you shop.
How to use Shopback cashback for Old Navy
If you are a new Shopback user, following these easy steps will let you to have a hassle-free transaction:
Log in with your id or signup for a free Shopback account
Browse Old Navy through Shopback
Click on the link and follow instruction to buy
Get real cash back into your account in just 48 hours
Withdraw your cashback into your account.
Customer Service availability for Old Navy shopping
Customer satisfaction is always a major factor for the buyers. A fast customer satisfaction engages more customer to the specific brand which provides the service. Old Navy is there for all the customer queries regarding handling or account, shipping and delivery, return and exchange, tracking or changing orders or any general information regarding the store, rewards, vouchers, discounts etc.
You can reach Old Navy here:
Call toll-free
800-653-6289
(from inside the U.S.)
614-744-3908
(from outside the U.S.)
Please dial 711 for relay service
We're available to take your call 7a-1a EST, 7 days a week.
Write a letter here
Old Navy Online
6007 Green Pointe Drive
Groveport, OH 43125
about an Old Navy store, write to
Old Navy Customer Relations
6007 Green Pointe Drive
Groveport, OH 43125
Questions about your general credit card or Gap credit card
Old Navy Card: 866-450-5294
Navyist by Old Navy: 866-450-5295
You can write letter here:
Gap Inc. /Synchrony Bank
PO Box 965004
Orlando, FL 32896-5004
Stay connected to Old Navy through online activities and be the first person to know about current deals, offers and promotions
Stay close to #OldNavyStyle and get the best of Old Navy deals by using their coupon codes and the news of their new arrivals at an exciting offer.
You will be able to get 5% and 10% cashback on your purchases if you do it through ShopBack Singapore. The promos and coupon codes from Shopback Singapore are not to be missed- remember to keep up with the deals.
Also, check Banana Republic and Gap, as Old Navy is tied to these online stores for their promos and coupon codes for amazing clothing deal since Old navy is tied up with these stores.
Remember to check out the Pinterest and Tumblr for your daily outfit inspiration, Facebook and Twitter to keep up with Old Navy coupons, discounts and deals, and Instagram for your favorite outfit fixes at a promotional code.