Old Navy Deals, Offers & Cashback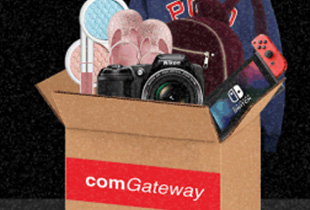 International Shipping via ComGateway
Refer to merchant's website for more details.
FREE Shipping on orders of $50 or more + FREE returns
T&Cs apply. Refer to merchant site for more details.
ShopBack must be the last link you clicked in order to get Cashback. If other website links are clicked after clicking through ShopBack, Cashback will not be tracked (E.g. coupon and deal websites)

If for some reason your payment made on merchant page has failed, do click through ShopBack again and re-do your purchases to ensure tracking is still active

Return to ShopBack and click through to the merchant every time you are making a new transaction.

If you are making 3 separate transactions on the merchant, you should click through ShopBack 3 times, each time before making a new purchase.

For more details: www.shopback.sg/terms-and-conditions
Recent Articles
More about Old Navy
Get your everyday elegant chill on with Old Navy
We're pretty sure that the name Old Navy wouldn't be an unfamiliar one to many. They're a partner firm of Gap, but differentiating themselves by branding their clothing range and accessories to be more upscale than the former. And yes, it certainly shows! We at ShopBack Singapore are in love with the easy and relaxed yet beautifully structured outfit options that Old Navy provides - with its extensive range of clothing choices - from head to toe.
Get Old Navy coupons and Old Navy promo codes with ShopBack Singapore for every silhouette
What we love the most about Old Navy is its special attention to the variation in body types - because the one size fits all theory is just an utter myth. At Old Navy, they take into account of the petite, tall and plus populations out there. The petite range is for ladies 5'4 (162cm) and under, while the tall range caters for those who are above 5'10 (178cm) - ensuring a suitable fit for these ladies! As the old adage goes, you should wear your clothes, not the other way around - which basically means your outfits should hang limply on shoulders too narrow to fit… or perhaps shorts too short, causing unsightly spillage here and there.
ShopBack Singapore loves perfectly proportioned petite and tall ranges - with their great range of basic and neutral t-shirts to the more dressy variety, and jeans cut to the right length such that it doesn't hit the floor (or your shins, for the tall ladies!). If you adore them too, you're in luck. All shirts go for 40% off, and if that's not enough, you'll have a load of Old Navy coupons and Old Navy promo codes to go around as well. As the cherry on the cake, ShopBack Singapore offers 2% cashback on top of your Old Navy coupon codes - stack those savings up!
Furthermore, if you're a bigger size - Old Navy's plus range is a dream for you! Their incredible plus range is a chockful of beautifully tailored tops and well-fitting bottoms PLUS a myriad of gorgeous accessories to easily amp up your look! ShopBack Singapore adores the the plus swimwear range that takes your curves in mind by accentuating them in an extremely flattering way! Best of all, the entire range is at 40% off, and that's before you count the offers you can get with Old Navy's coupon codes and other promos. Add in ShopBack Singapore's 2% cashback and you'll be all set for the season.
Young, bumpy, beautiful with Old Navy promo codes.
Of course, the Old Navy coupons can be extended to both the Old Navy Kids range and Old Navy Maternity range. Who ever said that kid's clothes had to be obnoxiously ostentatious and just incredibly odd? With lovely terry fleeced sweaters, canvas plimsolls and sneakers, your kids will end up looking just as great (or even better) than you out on the Orchard Road high street. ShopBack Singapore loves their tasteful yet playful graphic t-shirts and stylish kid-sized snapbacks! Stay cool, kiddos.
Is your baby bump growing? Who ever said that your clothing choices are limited for the next nine months as you begin to dress for two? With the Old Navy Maternity line that carries nearly many amazing styles, you'll be glowing even more than usual as you walk down the street. Dress well and be well for one of the most fulfilling and exciting periods in your life.
If you're into these Old Navy range, you'll be really happy to hear that Old Navy offers up to 50% off for the maternity, kids and toddler range -an incredible Old Navy promo! Remember you still can enter the Old Navy promo codes and Old Navy coupons (that you can get through us!) plus 2% cashback if you purchase via ShopBack Singapore. Get your savings down pat and use your extra cash for yourself and your kids!
Free Old Navy Shipping to Singapore + cashback!
If you find yourself falling right in love with Old Navy as we all do, grab a bunch 'o stuff and stuff right them into your bag. You won't even have to worry about the shipping - because you get free shipping plus returns for orders above USD$50! Besides, given the range of amazing stuff up on sale, NOT hitting that amount would be incredibly difficult! Just remember to do something good for yourself and buy through ShopBack Singapore to get Old Navy promo codes and cashback.
Stay connected to Old Navy (Love #OldNavyStyle!)
Can't get enough of #OldNavyStyle? Why not stay close to the Old Navy and get the best Old Navy coupon codes so you can get their newest arrivals at an (Old Navy) offer? Remember to check out their Pinterest and Tumblr for more daily outfit inspiration, Facebook and Twitter to keep up with Old Navy coupons, and Instagram for your favourite outfit fixes at a promo?
If you seriously can't get enough of Old Navy, we think you'd really like ASOS and ZALORA - you'll be able to get 5% and 10% cashback on your purchases if you do it through ShopBack Singapore! Remember to keep up with the promos and coupon codes with ShopBack Singapore - they're not to be missed. Also, since Old Navy is tied to other online stores like Banana Republic and Gap - go check them and their promos and coupon codes out as well for more amazing clothing options!