Nine West Sales, Discounts, Coupon & Promo Codes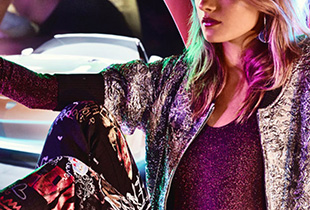 The ultimate destination for shoes & accessories!
View the latest selection of women's shoes, dress shoes, sandals, career shoes, casual shoes, boots and more.
ShopBack must be the last link you clicked in order to get Cashback. If other website links are clicked after clicking through ShopBack, Cashback will not be tracked (E.g. coupon and deal websites)

If for some reason your payment made on merchant page has failed, do click through ShopBack again and re-do your purchases to ensure tracking is still active

Return to ShopBack and click through to the merchant every time you are making a new transaction.

If you are making 3 separate transactions on the merchant, you should click through ShopBack 3 times, each time before making a new purchase.

For more details: www.shopback.sg/terms-and-conditions
More about Nine West
Take shoe shopping to the next level with Nine West
Thinking of your next shoe haul? Check out Nine West for great prices and beautiful shoes! Nine West designs are always unique and come in a large range of colours and variety so you'll always find what you want there. It's always more of a problem of choosing with Nine West. Women love Nine West because Nine West understands women. Comfortable, well-made shoes in the latest designs are always avialble for all women at Nine West. The d'orsay style, T-bars, mules, platforms, all these styles are right up there on the style charts and Nine West has them ready for all the ladies. Nine West shoes promise to be the best thing you can give your feet! Nine West is very popular in Singapore and there's a reason why! Nine West shoe sales are one of the highlights during GSS and all shoes are sold at more than affordable prices which are super wallet friendly! Can't decide between a few pairs? Buy them all! Nine West online stocks even more designs than physical stores so head on down to explore the site!
Nine West and ShopBack Singapore give you the best price for shoes
With ShopBack Singapore coupon codes, you can save even more when you purchase shoes now! Take your mind off your budget when you shop with ShopBack! ShopBack promises all shoppers at Nine West up to 5% cashback in promo codes to help all you shoe addicts save money even when you're shopping. By clicking on Nine West through ShopBack, you will be entitled to save that 5% of your total shopping bill. Just give it a day or two and you'll see your cash coming back! ShopBack is a no-frills, reliable way of saving on your shopping. Just try those discount vouchers and you'll know why! Start seeing your shoe budget grow bigger before your very eyes! You'll be able to buy more shoes with the same amount of money with ShopBack. The best combination for savings is definitely ShopBack and Nine West during sales! Just imagine how many pairs of Nine West shoes you will be able to buy with ShopBack coupon codes. Buying shoes does not mean you have to spend more than half your salary on them! Take a cue from Nine West shoppers and look out for sales when you can.
Nine West gives you variety and quality - buy more with ShopBack!
Let your shoes take you to places! Give a woman the right pair of shoes and she'll conquer the world. The variety of Nine West heels are just mind-boggling. Did you know that women in Singapore fancy Nine West kitten heels with open toes? Cooling and not too strenuous for the feet, they're perfect for the weekend and for casual Friday at the office! Going to a cocktail party? Try some glamourous glittery platform pumps with Nine West! We promise you'll be raking in the compliments like never before. Nine West shoes will take you anywhere you want to go! Trust Nine West shoes for quality and quantity! When you buy with ShopBack, you'll notice how much savings you're accumulating.
The savviest shoppers look out for sales and the best discounts – ShopBack can be your virtual shopping assistant, alerting you to the best deals and amazing prices found on all its partner merchant sites. You'll never miss a deal with ShopBack so don't hesitate any longer and sign up for your very own account at ShopBack and use it to buy Nine West shoes! Be the envy of all women as you show off your Nine West shoe collection, bought at the lowest possible price with ShopBack discount codes! Nine West sales just make a shoe haul so much simpler – go online and grab all the pairs you want without feeling too bad about spending too much money. It's all worth it when it comes to shoes! Running out of space in your shoe cupboard? Build a new one and put your new Nine West shoes in them!
Dress up to the nines with Nine West
Worried about not having anything to match your shoes? Nine West bags and Nine West clothes are also very popular among women who know how great quality Nine West products are. If you're thinking about something to go along with the Nine West shoes you just bought, explore Nine West clothes and bags! Nine West has a great selection of apparel for women as well as classy quality bags for all occasions. If you're looking for an entire outfit to go to somewhere special, try shopping at Nine West for the best deals you can get! The entire Nine West product line-up is bound to have something you like! Going to a beach resort staycation over the weekend? Try some Nine West espadrilles and a light summery dress to turn heads! The options at Nine West are endless and ShopBack Singapore wants to help you to get the best deals that you can there! ShopBack Singapore helps you to keep your budget intact without stressing. You can definitely purchase an entire outfit for an affordable price with ShopBack coupon codes! Shopping should be enjoyable and not be like homework! ShopBack Singapore does all the work for you by helping you do the math through discount codes and save money. Change your shopping habits today by using ShopBack Singapore!
To find out more about Nine West, check out their