Monoprice, Inc. belongs to the industry of consumer electronics. It s a leading e-commerce retailer, selling premium quality electronic items, cables, accessories, etc. at relatively low prices. Smartly eliminating high costs involved in fancy packaging as well as intermediaries and buying materials in huge volumes has been its success formula. Its business model is well-received as it works towards eliminating many layers in the supply chain, resulting in selling premium products at reasonable prices. All these delivered with great speed and unparalleled service.
Founded in 2002, it was started by both Jong Lee and Seok Hong. Headquartered in Rancho Cucamonga, California, United States; it has built its name with its product excellence and service. Offering over 7,000 high-quality and affordable electronics and accessories to professional organisations and individuals, it has had an excellent record.
Monoprice has shown a record growth over the years. It released new products at a show in Las Vegas in February 5, 2013. In June the same year, they started selling their own brand of guitars. For $180 million in an all-cash deal, Blucora acquired Monoprice on August 2013. The same month, they also started gaming products in collaboration with Electronic Entertainment Expo (E3). The company returned to NAMM show in January 2014 with the latest audio and stage lighting products. In November 2016, YFC-BonEagle Electric Co., Ltd. (YFC), a company based in Taiwan acquired Monoprice in a cash transaction. This company aims to give you a delightful shopping experience as you make smart technology choices.
Products Sold on Monoprice
Monoprice has almost all items that have anything to do with electronics. Providing a satisfying shopping experience, they offer products of the highest quality at extraordinary low prices. Be it networking items, cables, outdoor or home appliances, wall mounts, 3D printing, audio & pro audio, adapters, home theatre, computer accessories, switches or smart home items, they everything on display on their website. Browse through whatever you need at unimaginably reasonable prices as you shop through. Here are the details of some items listed in its website:
Cables
– All kind of electronic items need different kind of cables and for all, Monoprice is your one-stop solution. It has all kinds of the latest ones. Bulk, video, fibre option, audio, pro audio and many more can be purchased here.
Adapters, switches, splitters
– There is a range of products under this category. From audio video distribution to display adapters, AV and computer adapters to power adapters, wall plates and keystones are available to name a few.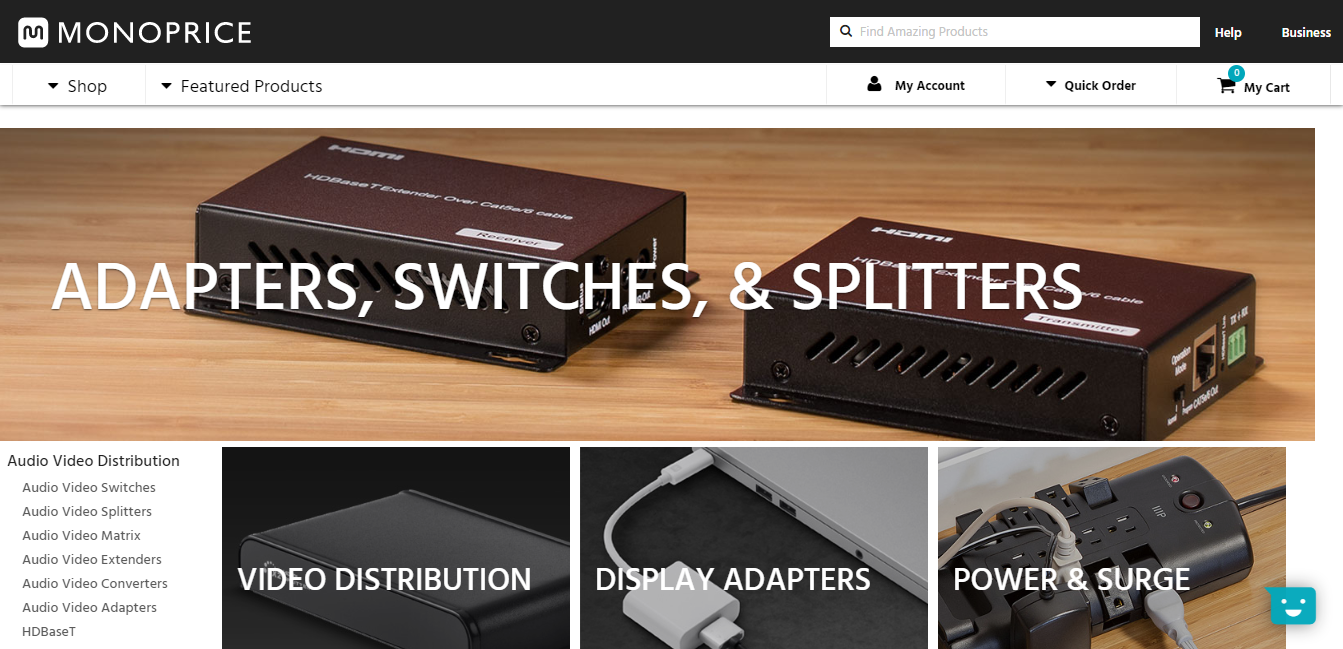 Networking
– All the items required for the networking of your electronic items can be found here. Specially designed adapters and cables can be found in this section.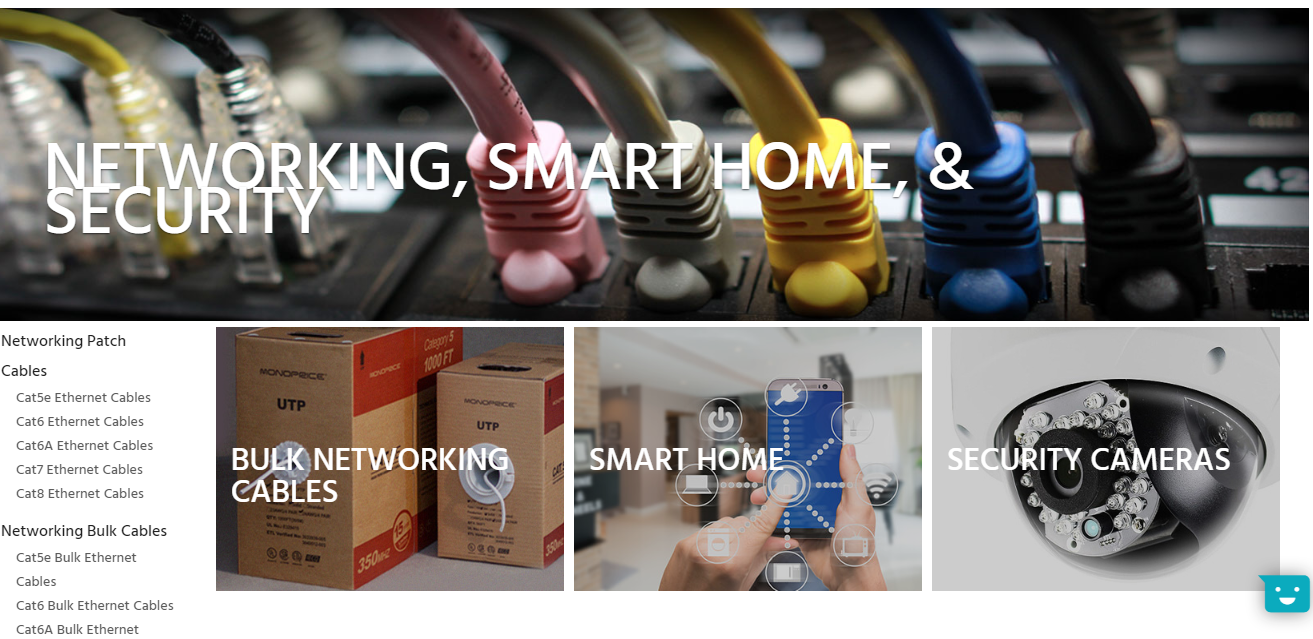 Audio Video
– This section gives you amazing products including monolithe amplifiers, world-class speakers, headphones and accessories. Cameras, television of different models are also available here.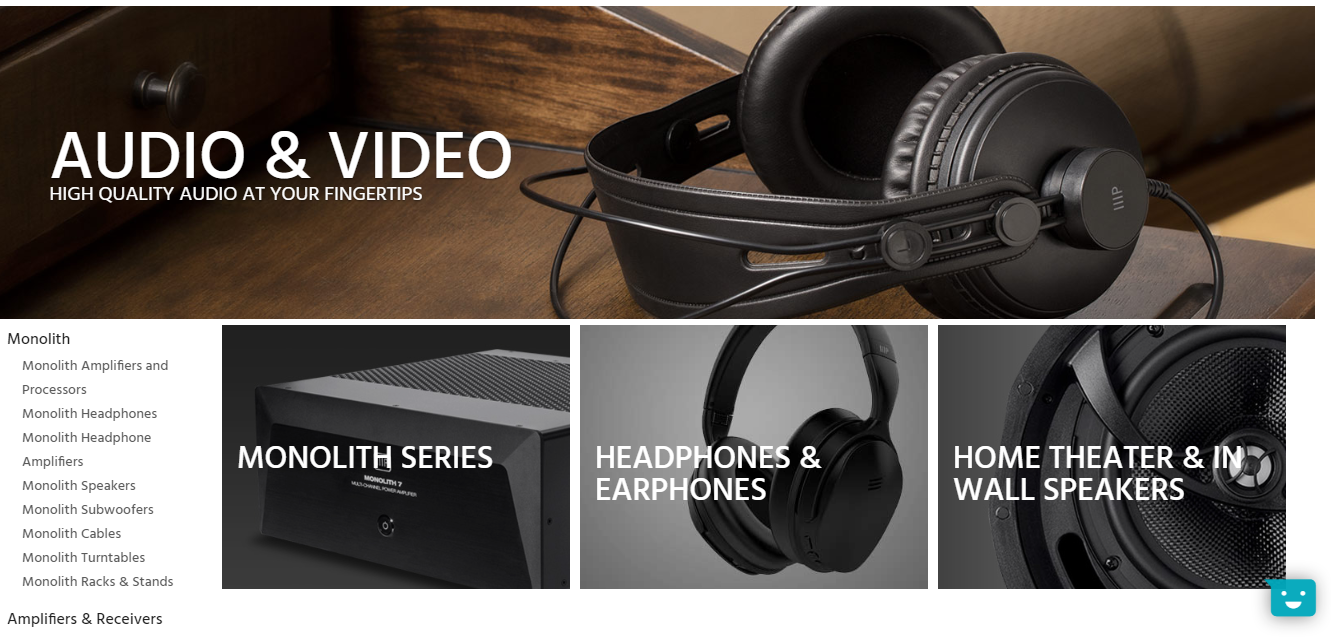 Computer and Hardware
– Computers and its related items for your individual or office can be attained under this section. Featuring the best of items such as the latest model of laptops, desktop monitors, printers and accessories, software, tables, storage and drives, you will find all things related to computer here.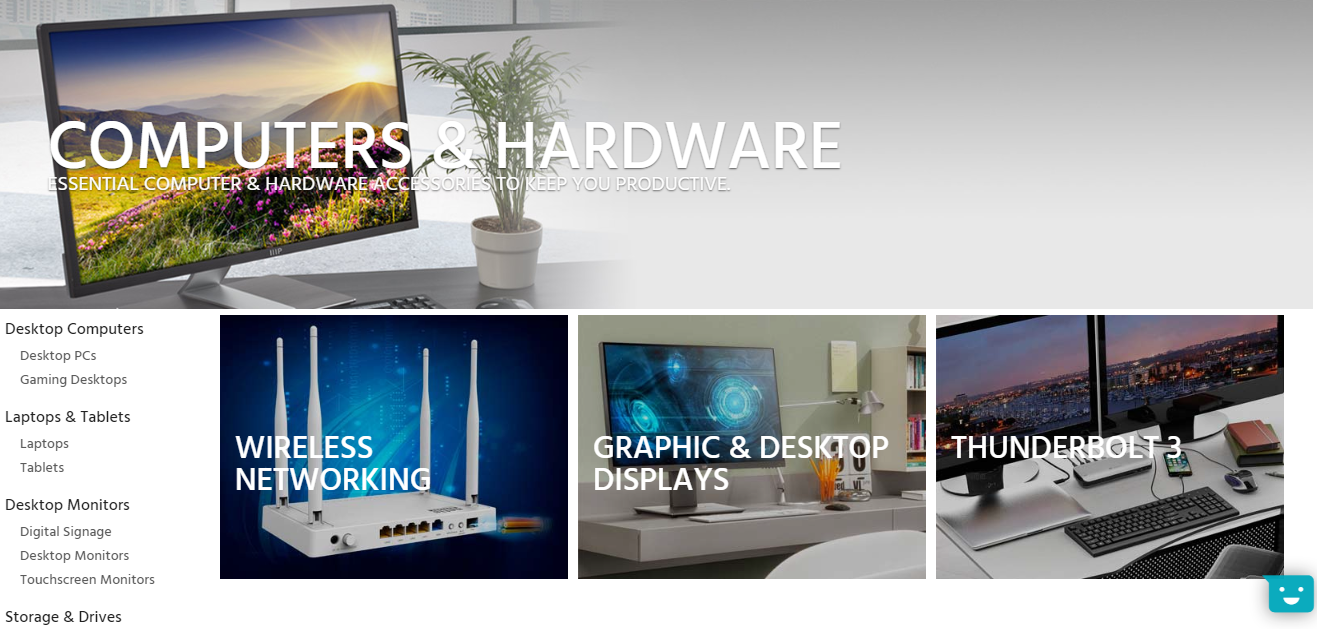 Gaming
–Using computer gaming console has become a favourite pastime for many. This requires high performance gaming products for you to enjoy it fully. Retro gaming, virtual reality, PC gaming, computer components, console gaming are all a part of this section.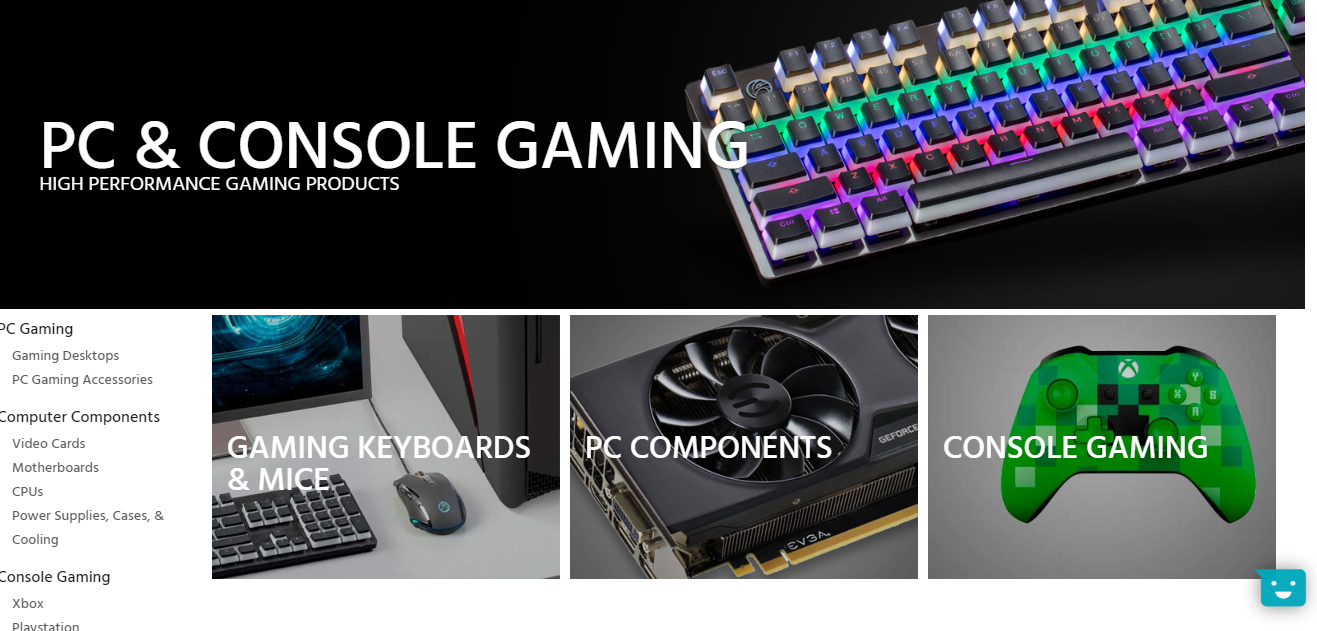 Mobile
– Mobile phones have become a necessity these days. Having a good one can prove to be great asset. This category includes everything from phone accessories, charging, mobile peripherals, charging, mobile peripherals, headphones.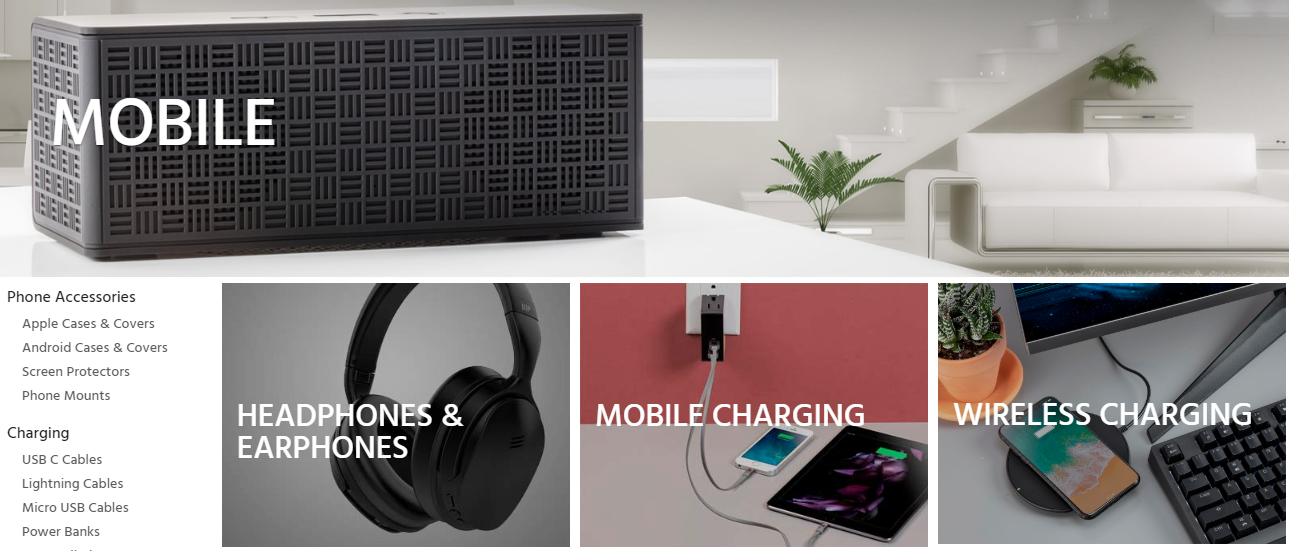 Pre Audio and Musical Instruments
– Get your favourite instrument at record low prices. Get a feeling of an orchestra and plan an event with these items available at unimaginably low prices. Woodwind instruments such as flutes, clarinets, saxophones, drums & accessories, stage items or anything related to music is right here.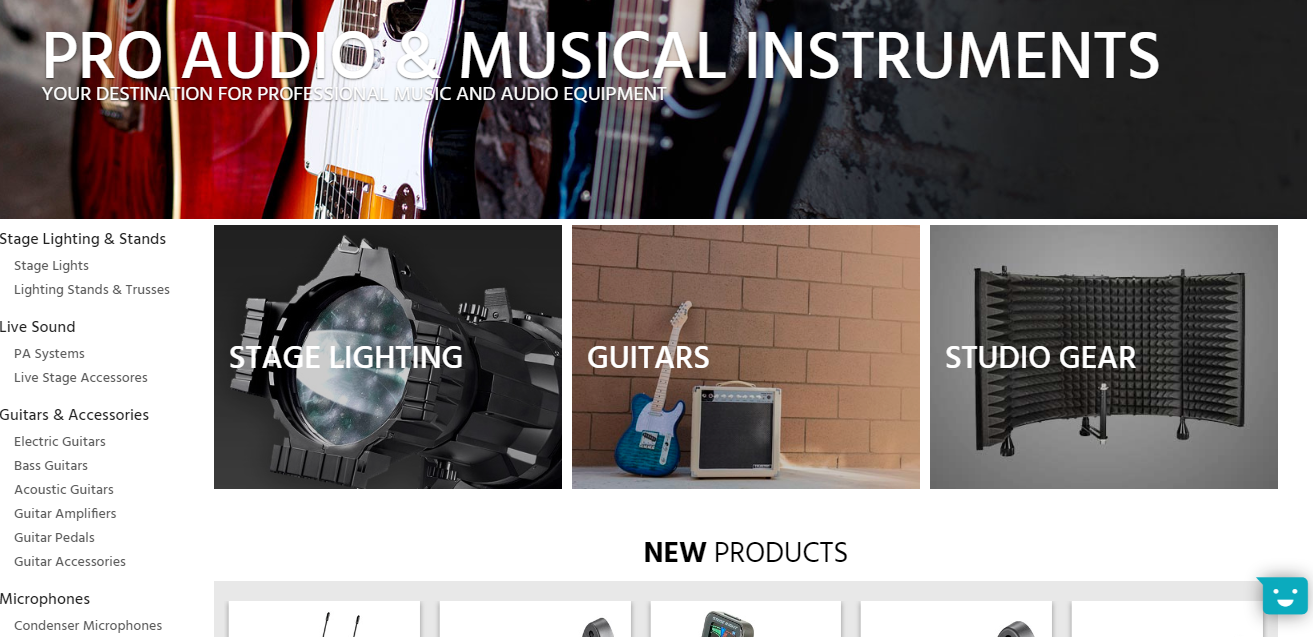 Outdoor
– This section involves items related to outdoor electronics and gears like flashlights, weatherproof cases, lanterns or pure outdoor items such as water bottles, backpacks and so on.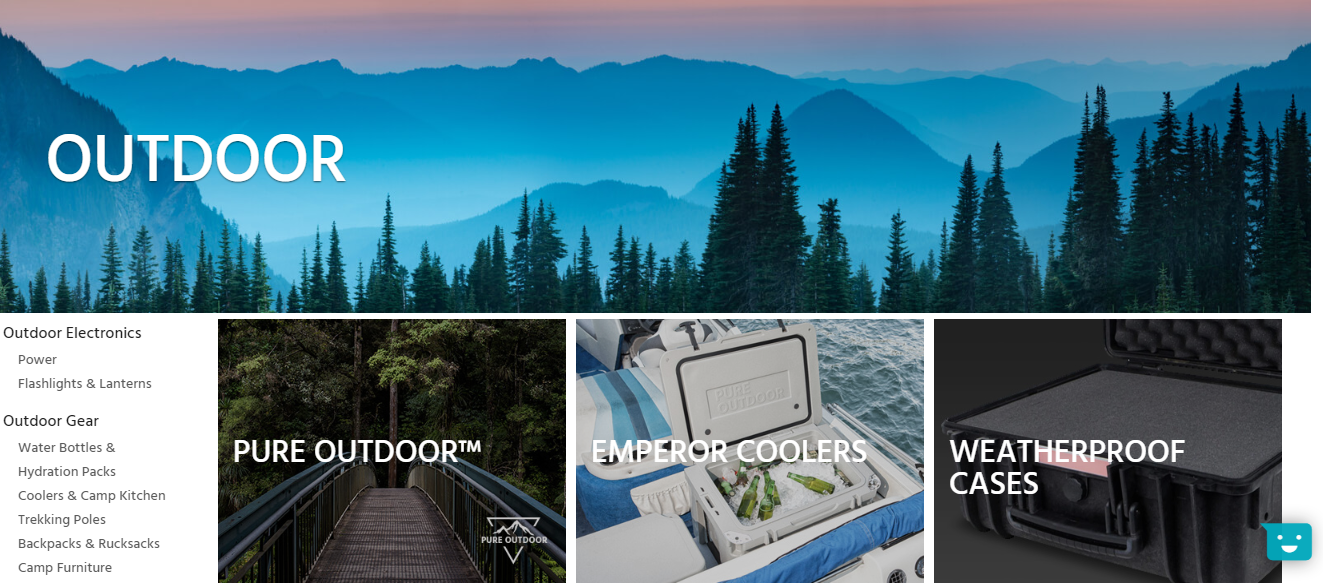 Home and Office
– Monoprice has extended its reach to not just include electronics but even home furniture, gym items and indoor items related to aesthetics. From furniture to other home décor items or accessories are available here.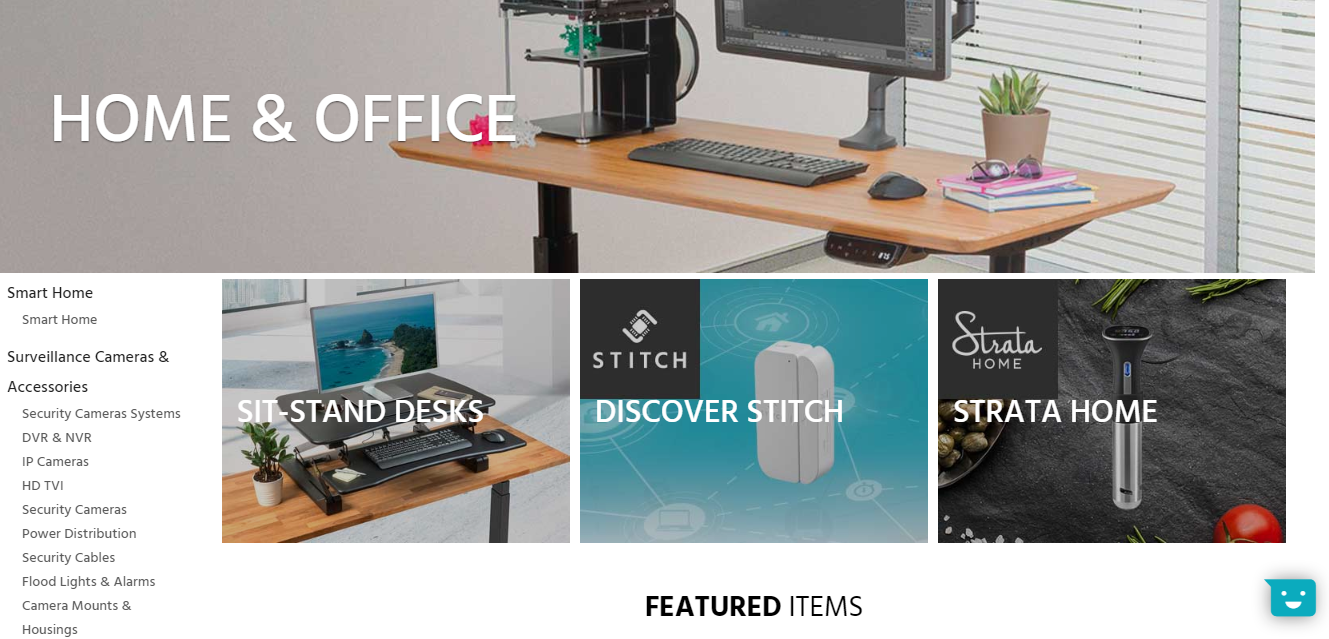 | Categories | Products |
| --- | --- |
| Cables | HDMI cables, data cables, audio cables, networking patch cables, video cables, pro audio cables, bulk networking cables, usb & lightning cables, fiber optic cables |
| Adapters, switches, splitters | Audio video distribution, AV & computer, audio adapters, display adapters, wall plates & keystones |
| Networking | Networking bulk cables, fiber optic cables, fiber optic adapters, wireless networking, networking switches, network installation accessories, networking adapters |
| Audio Video | Monolith, Amplifiers & receivers, headphones & earphones, home theatre and in wall speakers, projectors & screens, cameras & Accessories, television |
| Computer and hardware | Desktop computers, Laptops & tablets, desktop monitors, storage & devices, tablets, printers, power & surge |
| Gaming | PC Gaming, computer components, console gaming, gaming accessories, virtual reality, retro gaming |
| Mobile | headphones & earphones, mobile charging, wireless charging, phone accessories, mobile peripherals |
| Pre Audio and Musical instruments | Instruments, guitars & acessories, studio gear, stage lighting & stands, drums & accessories, DJ systems |
| Outdoor | Pure outdoor, weatherproof cases, emperor coolers |
| Home & Office | Smart home, surveillance cameras, office furniture, travel & fitness, barware, home decor |
Monoprice website is a user-friendly one with clear instructions that makes shopping easy. There is a search box on the top right that lets you easily find your desired product. The drop down on the top left gives you the option to choose from different categories of products.
The homepage has two drop down options: one is for all the products to shop and the other gives you the featured and latest products. Go to the homepage to see some great Monoprice deals.
You can select a product from any of the drop down for the item of your choice.
Use the drop down on your left for product categories and sub-categories.
Browse through the sub-categories to view various options and check the details of the product by clicking on it. Once you are happy with the details, click on the 'Add to Cart button on the top left.
Once you have added the product of your choice, go to the bag for checkout. If you wish to purchase more items, add them to bag and proceed to checkout by clicking on the 'CHECKOUT option.
Enter any Monoprice promo code or Monoprice discount code in the "Add promo code" box.
On the left, enter your Zip code to view the shipping charges to be added. The payment options such as Amazon pay and PayPal are mentioned here. Make payment and get an order confirmation directly to your mail. The details of the expected date of delivery will be sent to your phone and mail.
Payment Options on Monoprice
Monoprice offers multiple payment methods to make any purchase easier. The various available payment options are:
PayPal:
PayPal method of payment has become popular for its ease of use. A trusted online payment system, this method can be used in any corner of the world and is accepted by most merchants nowadays.
Amazon Pay: The digital wallet payment systems like Amazon Pay make it easier to purchase items with a few clicks. You can keep money in your Amazon account which can be used to make the immediate payment without involving the bank again.
PayPal Credit:
Customers at Monoprice can make their payments through this new feature which allows PayPal users to take credit and shop and pay the amount later.
Masterpass:
This is a digital wallet payment method that allows you to shop with confidence wherever you are. It is accepted by thousands of merchants world-wide whether it s in-app, in-store or online.
VISA Checkout:
Sign up once and you don t have to keep entering your bank details. This method accepts all major debit or credit cards. It s from a company, Visa that you know and you trust and it s all free.
Different Coupon Codes and Discounts on Monoprice
The official homepage shows a lot of Monoprice offers. The already low prices give up to 50% or more discounts. Some Monoprice discount options are for longer and some for shorter duration. You can save a lot of amount by tracking the Monoprice sale time and applying any Monoprice discount coupon and Monoprice promo code during checkout.
Currently, ShopBack offers 1.0% cashback to all items purchased through its website. ShopBack also deals where a Monoprice coupon code can be used to save more. Check this website to get heavy discounts and save on high quality products as you shop through Monoprice.
How to Redeem Coupons and Vouchers at Monoprice
Customers can make a lot of hidden profits if they keep a tab on deals and offers. Shopping online can be really rewarding in this manner. Monoprice promo code or any Monoprice code can be used for shopping and you can save a lot of money on the items you wish to purchase. Check through various websites that offer any such Monoprice coupon and vouchers that can be redeemed to earn cashbacks and discounts on products.
Check these steps to know how to redeem any coupon or voucher at Monoprice:
Step 1: Once you select an item and put it in your card, proceed to checkout.
Step 2: The checkout page has a box below the mentioned product for any Monoprice promo code or voucher. Enter the code in the box and you can see below the discounted price for your chosen item for purchase.
Step 3: Enter the Zip code and other shipping and contact details.
Step 4: Select the mode of payment from the given options and complete the checkout process with your discounted price.
How to Shop at Monoprice using ShopBack
ShopBack allows you to earn up to 1% cashback on all items purchased from Monoprice if going via ShopBack. It also offers other offers and deals for greater discounts.
Here are the steps to be followed to earn Monoprice discounts and cashback from ShopBack:
Step 1: Visit the ShopBack website and select Monoprice store from the list of brands on the homepage. You can directly go to the Monoprice store page as well by entering it in the search box given on the top left.
Step 2: Check the terms and conditions to be sure of the details about the discounts and deals.
Step 3: To get the cashback, click on Activate Cashback button on the top left of the page.
Step 4: Most times ShopBack also offers several other deals and offers under 'Monoprice Coupons, Sales & Offers . Check them to get more discounts. Monoprice promotion codes can be applied from here as well.
Step 5: Once you click on 'Activate Cashback or 'Get Deal button, you will be directed to the Monoprice website to select and purchase the product of your choice.
Customers get special deals being a new customer or if made several purchases based on the available offers.
Monoprice s Shipping and Return Policy
Monoprice ships to most of the international countries. The shipping charges are calculated based on the place and the weight of the parcel. It uses various popular courier services such as FedEx, DHL, FedEx Freight, DHL, USPS Priority, etc. For domestic orders, it generally takes 3-4 business days to deliver products to the customers. You can track your order at the website.
Customers not happy with any of the Monoprice items are free to replace it with the company. For any item of Monoprice brand, you can return it within 30 days and for any third party product, you must do so within 14 days. The amount will be refunded to the original mode of payment made. Customers need to wait for 3-5 business days for the refund to be processed.
All customers need a Return Merchandise Authorisation (RMA) number for the return of any item. This can be generated when you click on refund or return. If the option isn t available, it will be greyed. As soon as you click it, you will receive a mail within 2 business days.
Some items may not be eligible for return such as:
Items not purchased with Monoprice brand.
Items not returned with the original packaging and accessories.
Anything that shows physical damage.
Anything that is returned after 30 days from the date of delivery.
Monoprice Customer Service
Customers having any queries or needing assistance can contact the robust customer care system of Monoprice. Get quick replies and information from the live chat on its website or contact their phone 877-271-2592 or 909-989-6887 or Fax at 909-989-0078 from Monday to Friday, 6.00 AM to 5.00 PM PST.
Customers can also connect with Monoprice on its social media pages: