Get Your Salted Egg Fix with IRVINS
IRVINS Salted Egg is one of the most-loved food brands in Singapore, specialising in the creation of tasty salted egg snacks. They are committed to handcrafting every product with the freshest of ingredients, without the use of preservatives. They take their art very seriously and bring healthy snacking options to their customers, without compromising on quality.
The company s mission is to create and deliver dangerously addictive, healthy salted egg snacks to customers. They leave no stone unturned in providing the best quality products to their clients. Visit IRVINS store online to shop for tasty salted egg snacks and enjoy amazing discounts during IRVINS promotions.
Salted Egg first started as a Food & Beverages company in the year 2007 and later in 2008, started operation as a seafood restaurant, called 'Irvin s Seafood , at River Valley. At that time, the Salted Egg Crab was their hot selling dish. Soon they started making and selling home-made fried salted egg snacks. Finally in the year 2014, IRVINS Salted Egg was launched, comprising a small team that worked towards creating breakthrough products and wonderful customer experiences. Today, IRVINS is powered by around 500 employees and has its cartels in Singapore, Philippines, Hong Kong, Taiwan, Korea and Thailand. They aim at branching further and establishing their brand globally in the coming years, with the vision to deliver happiness to people across the globe.
IRVINS Salted Egg has received immense recognition and admiration for its excellent products and services. The company was featured on the 8 DAYS Magazine, Naiise, Off The Great Wall, Pioneer Magazine, Spring Tomorrow, Coconuts Singapore, Time Out Singapore, Weekender Singapore, Channel NewsAsia and Simply Her Magazine. Their secret to success lies in the resilience that they possess of a 10-year old organisation and the spirit of every startup, giving their employees the power to experiment and invent.
At IRVINS, you can find some lip smacking, delicious egg and fish snacks, made with the best quality ingredients. Order some of the bestselling snack pouches at IRVINS online, while enjoying exciting deals during IRVINS offers. Listed below are some of the products available on IRVINS. They offer your favourite snack items at pocket-friendly rates and sizes too.
Salted Egg Zig Zag Potato Chips –
Order their special pack of salted egg potato chips and savour a blend of all the fresh ingredients with every bite.
Salted Egg Fish Skin –
The salted egg fish skin is for every fish lover out there! It is made from fresh fish skin and savoury ingredients that will leave your taste buds lingering for more.
Salted Egg Cassava Chips –
Taste the goodness of Cassava in every bite and indulge in healthy snacking, while satisfying those mid-meal cravings.
Make sure to check for the IRVINS coupons and vouchers offered during the IRVINS sale period before you proceed with shopping.
| IRVINS Product Category | Products |
| --- | --- |
| Chips | Salted Egg Zig Zag Potato Chips, Salted Egg Potato Chips, Salted Egg Cassava Chips, Hot Boom Salted Egg Potato Chips, Hot Boom Salted Egg Cassava Chips |
| Fish Skin | Salted Egg Fish Skin, Hot Boom Salted Egg Fish Skin |
| Pineapple Tart | Salted Egg Pineapple Tart, Salted Egg Hazelnut Pineapple Tart |
| Krumbs | Salted Egg Krumbs, Salted Egg Fish Skin Krumbs |
| Others | Salted Egg Crunchy Roll |
IRVINS offers an easy approach to online ordering and shopping, and brings to you a number of offers from time to time. The homepage displays some of the product categories and options to order their products online. You can also find IRVINS promo codes, IRVINS voucher codes and other discounts on the homepage.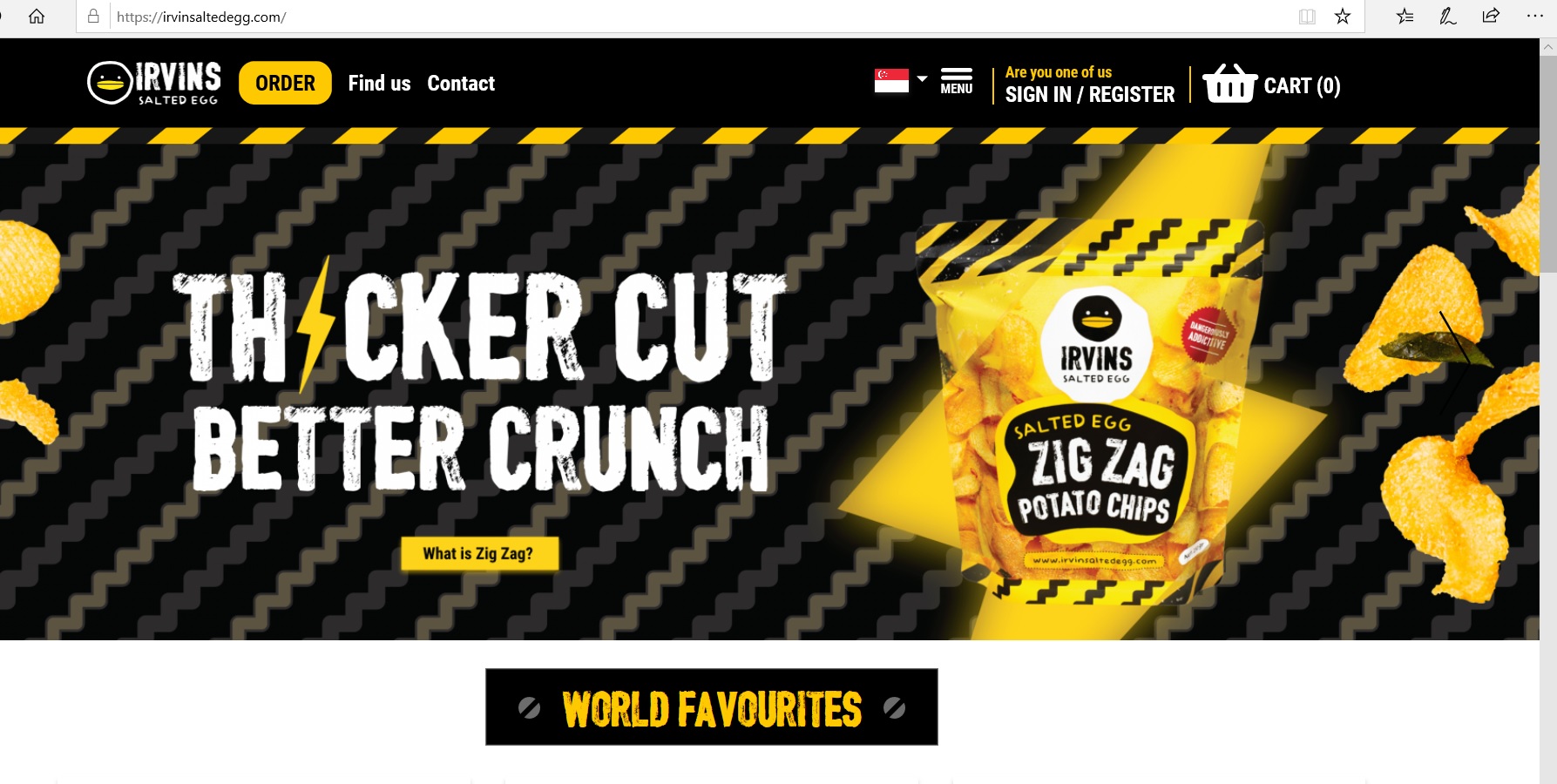 1. Click on 'Order Online or 'Shop Now . Select your preferred delivery time. Then choose what you wish to buy from the list of products. Click the cart to see your cart items and then click 'Checkout .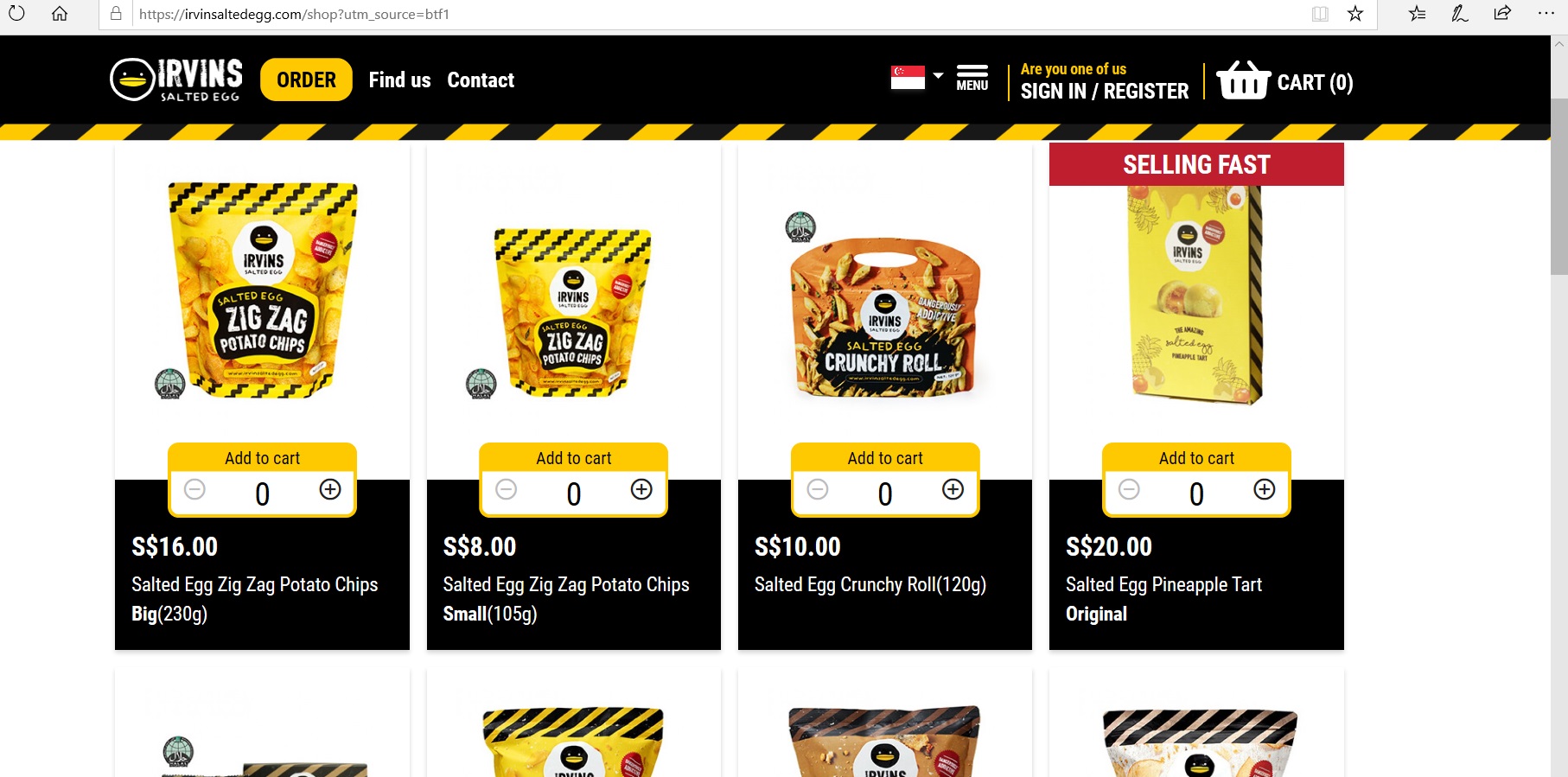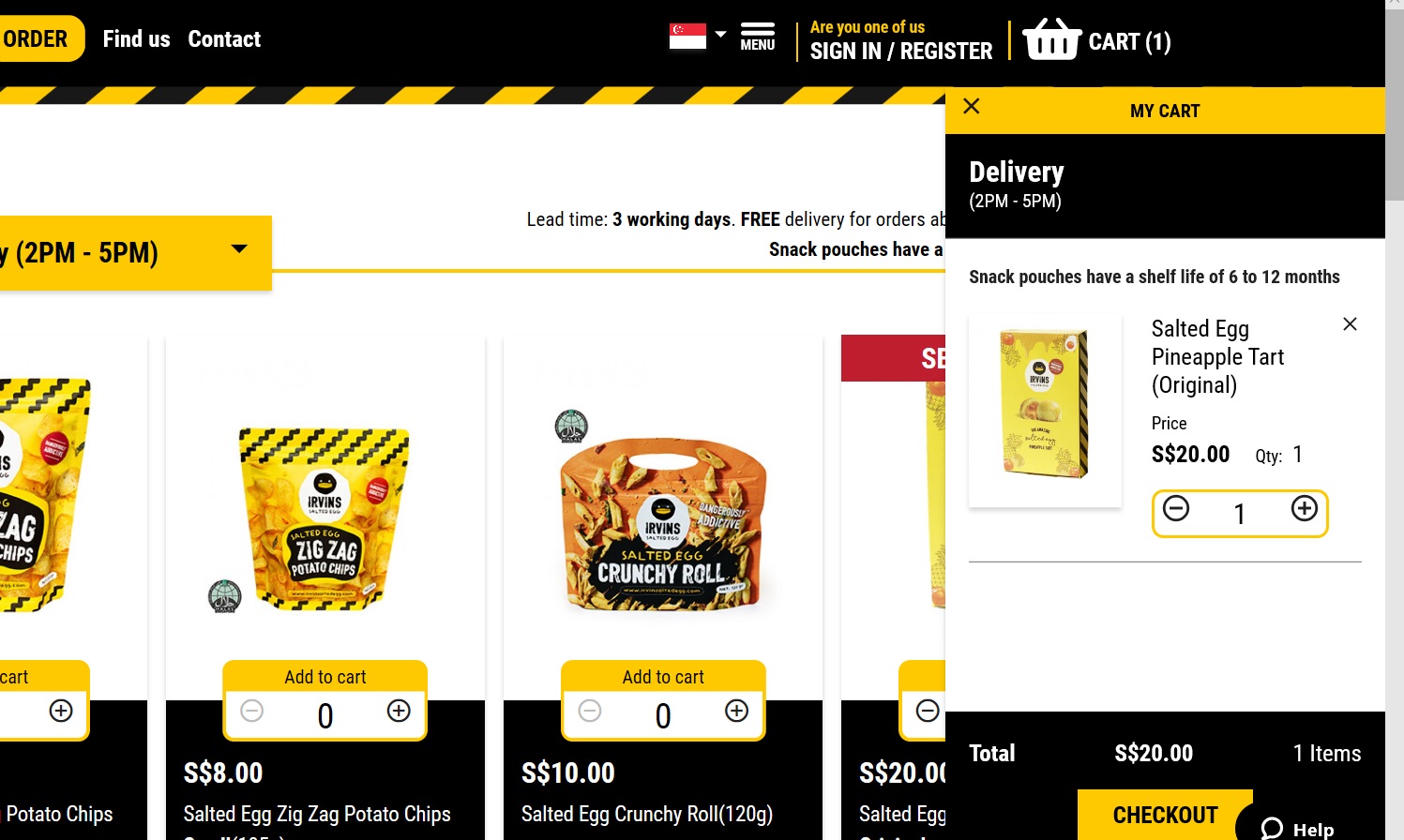 2. The product description, along with its price, total cost and a 'Confirm button will be displayed. You may go back to browse a different product or simply click 'Confirm . Select your preferred delivery date on the next page and click 'Confirm .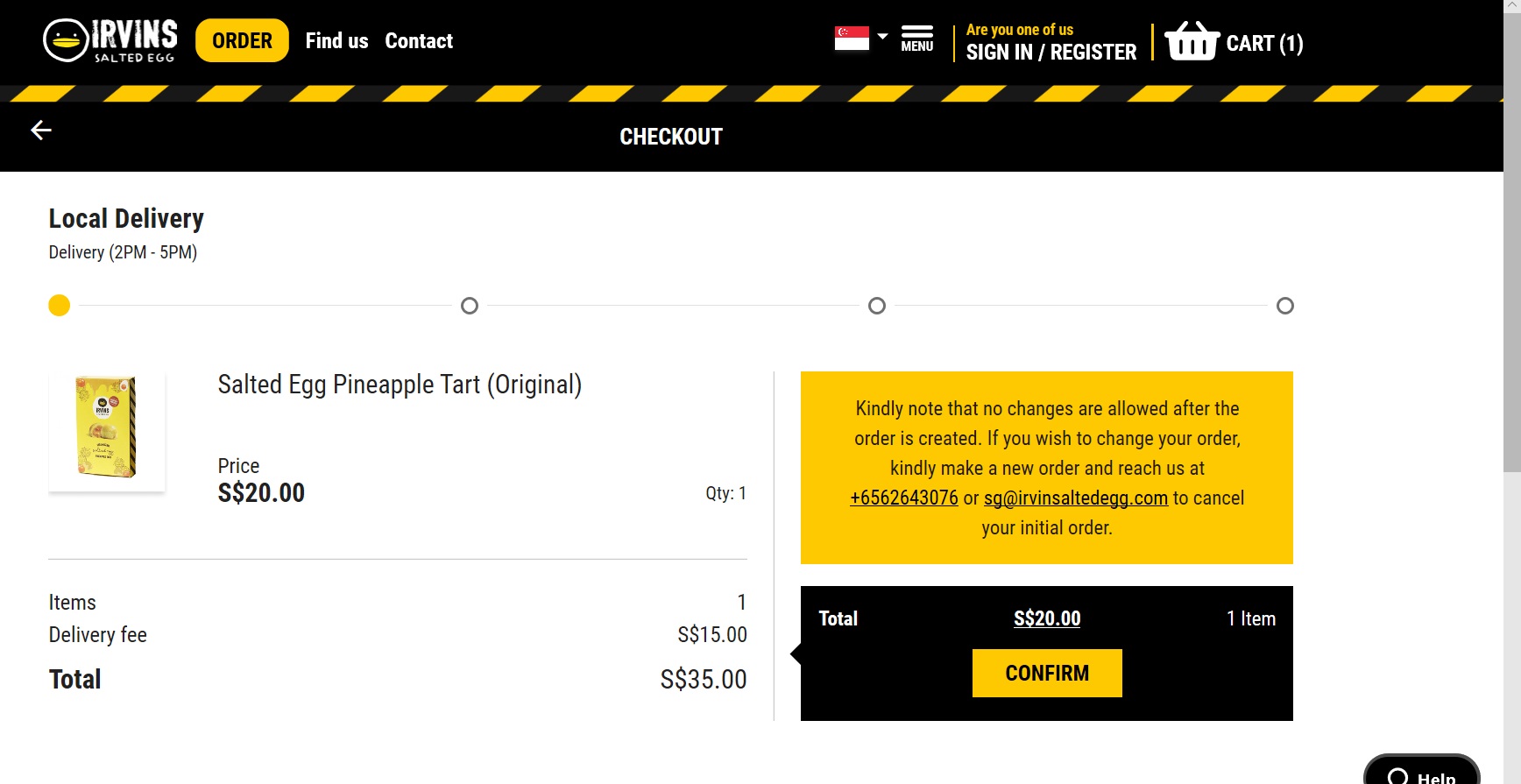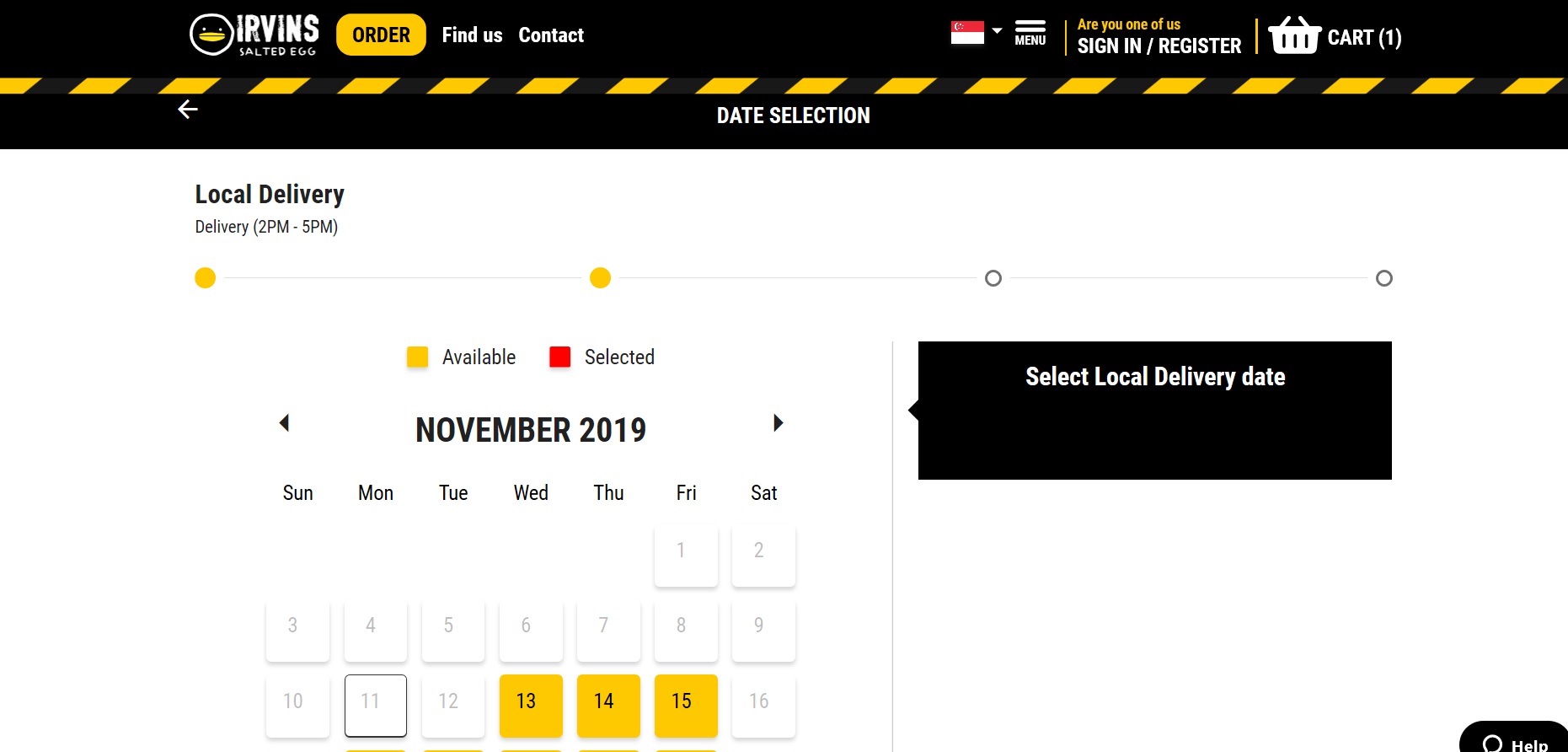 3. On the resulting page, sign in (if you have already registered with them) or register as a new user. Enter your shipping and delivery information on the next page and click 'Next . Check your order details correctly on the page that appears next and make changes here itself if necessary (no changes allowed after order payment and confirmation). Then enter your payment details and click 'Next to complete your online purchase. The site will also provide a field to enter the IRVINS promo code during the shopping process.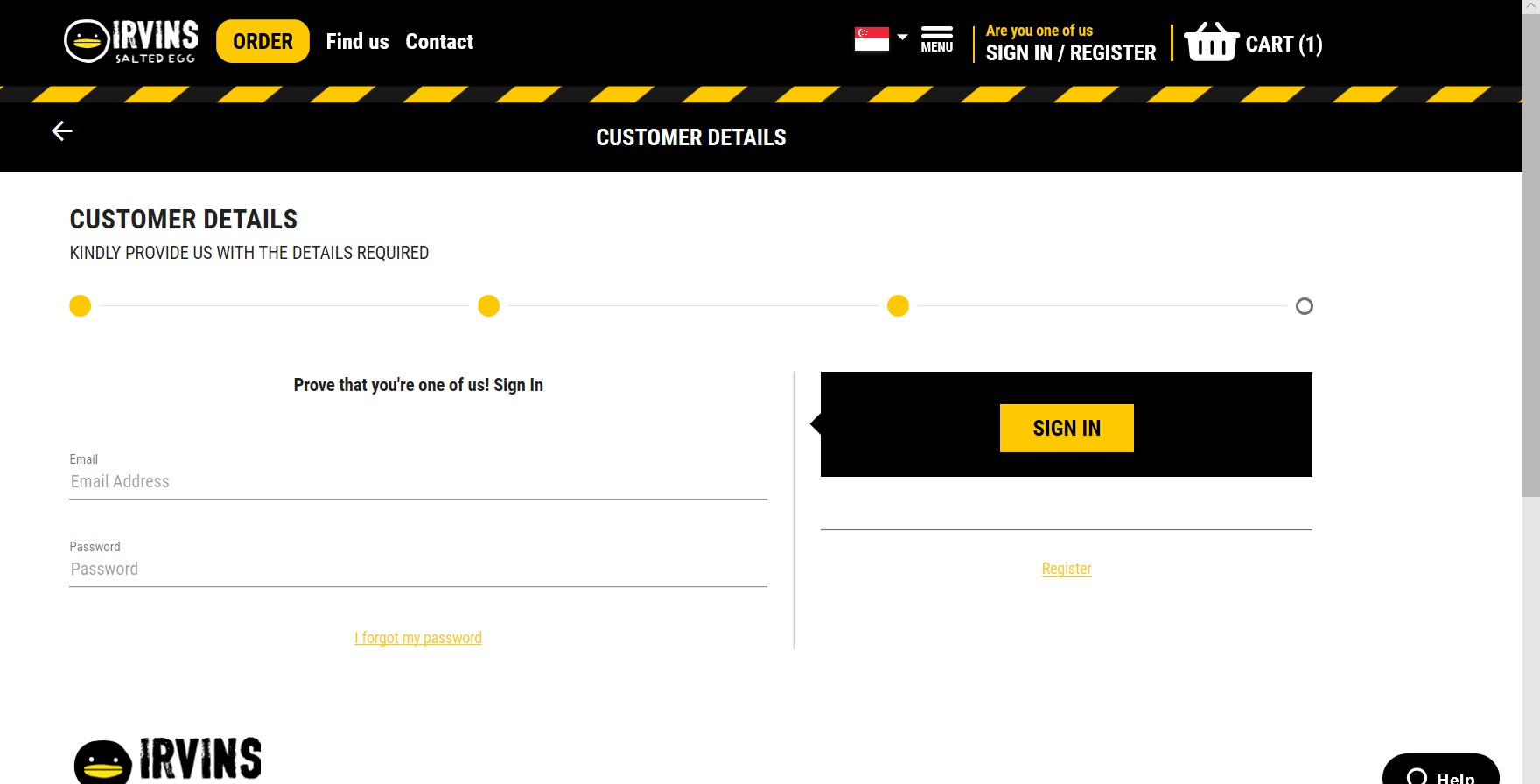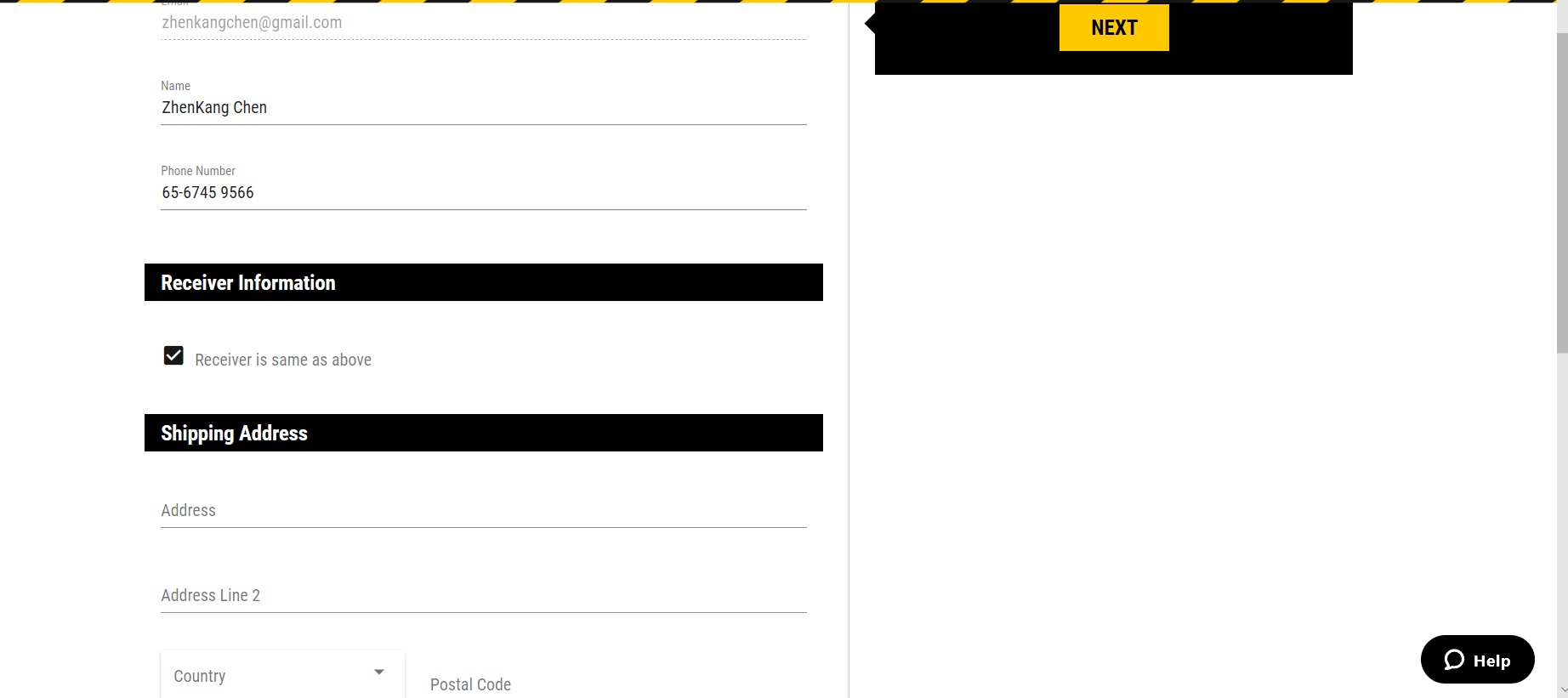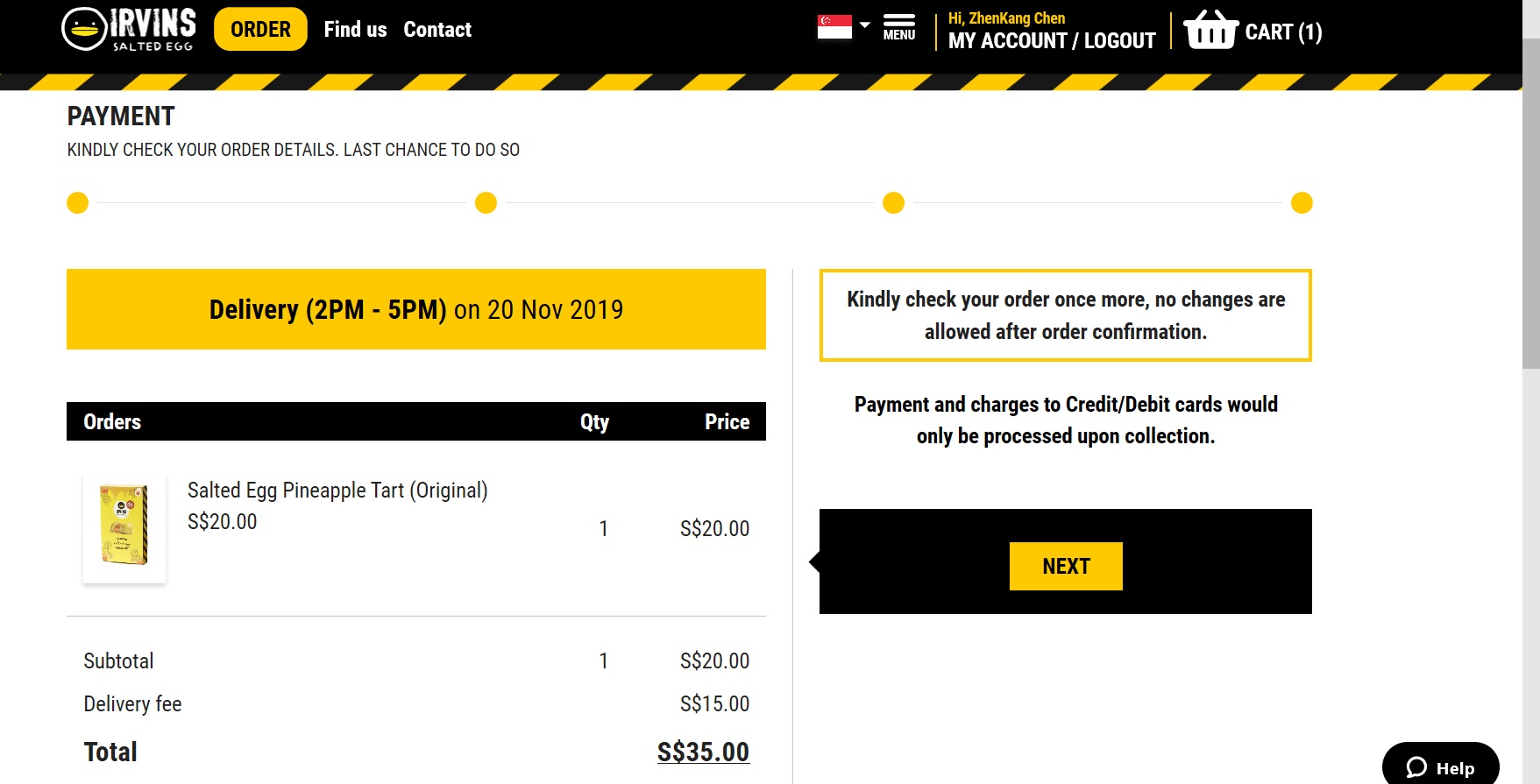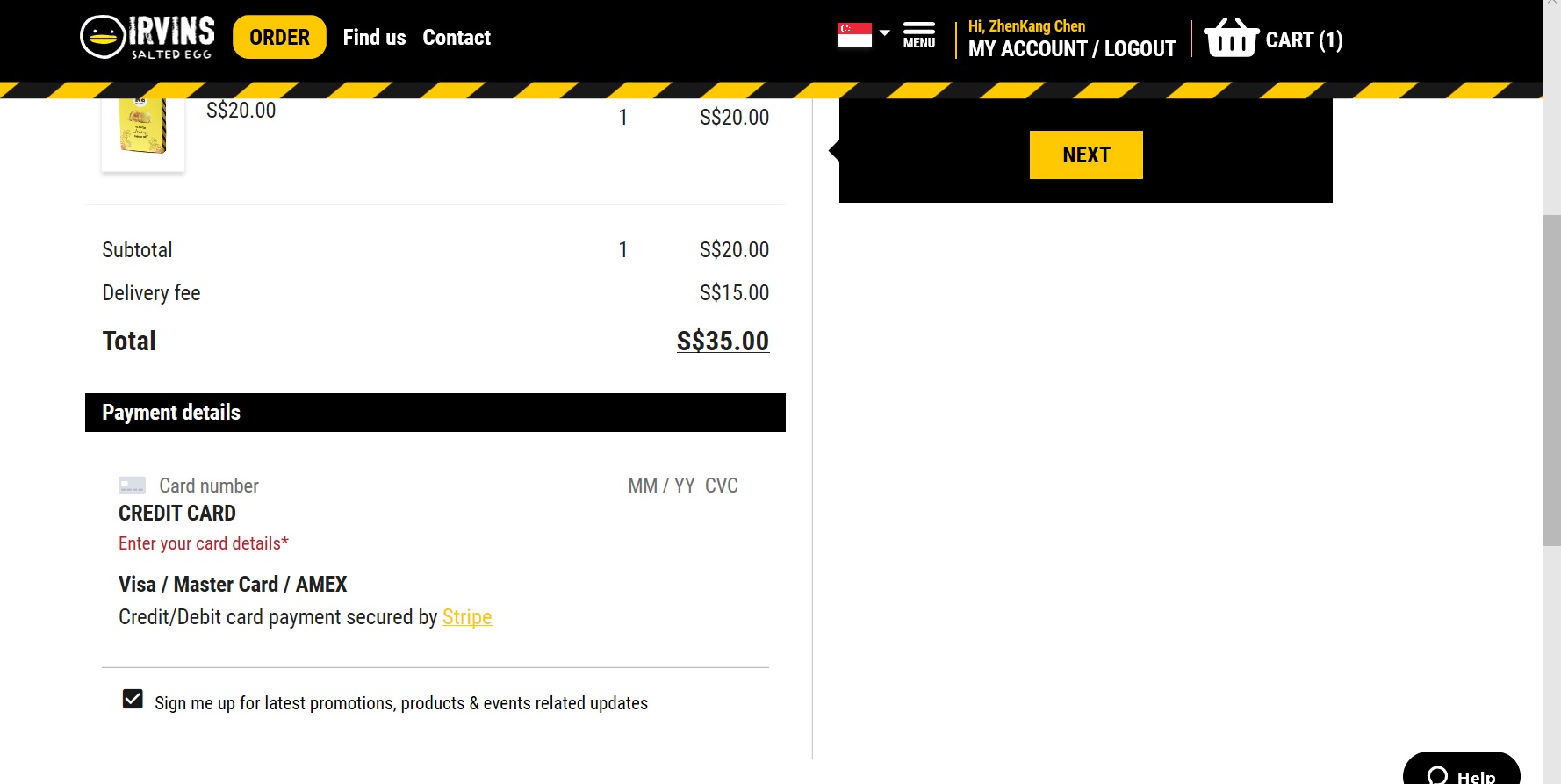 4. You will see your purchase details after placing the order, along with the expected delivery date of your product. An e-mail will be sent to you to confirm your order details.
5. Customers can find great deals on products during IRVINS promos and sales. You can avail discounts by using the IRVINS discount codes on checkout. Make sure to check for special deals before placing an order.
Payment Options on IRVINS
IRVINS offers the following payment methods for your convenience.
Credit Card:
IRVINS accepts VISA, MasterCard and American Express credit and debit cards for delivery orders. For walk-in purchases and reservation orders, they accept credit cards, cash and NETS modes of payment.
PayPal:
PayPal is a popular online payment method that serves as a simple e-transfer alternative to the traditional payment process. IRVINS accepts PayPal method for all your payments.
IRVINS Gift Card can also be used for payments. Visit their payment FAQs page for more information regarding payments.
Different Coupon Codes and Discounts on IRVINS
The website brings to you a number of IRVINS discounts and special deals from time to time. Some deals are offered for a long time while others are available for a limited period only. Customers can save a lot of money by applying the IRVINS codes.
Currently, customers can earn cashback if they shop with the merchant via a registered account at ShopBack.
How to Redeem Coupons and Vouchers on IRVINS?
Online shopping sites bring to you a number of vouchers and coupon codes that can be redeemed to earn discounts as well as cashbacks when shopping online. This makes online shopping a happy and convenient experience, with plenty of opportunities to save on your purchases.
Here is a step-by-step tutorial on how to redeem coupons and vouchers at IRVINS:
Step 1:
Browse through the set of displayed products, choose what you wish to buy and click Add to Cart .
Step 2:
Then enter your email and shipping address and proceed to checkout.
Step 3:
Proceed to the payment page. Here, you will find a box under the payment summary section to enter your IRVINS promo code/ IRVINS coupon code or any other applicable discount codes for availing discounts.
Step 4:
Choose your payment method and fill in the payment details to complete your purchase.
How to Shop on IRVINS Using ShopBack
ShopBack offers cashback on products if you shop from IRVINS. These steps will help you earn cashback from ShopBack:
Step 1:
Select IRVINS from the list of brands on the ShopBack homepage, or use the search box to find a link to the IRVINS website.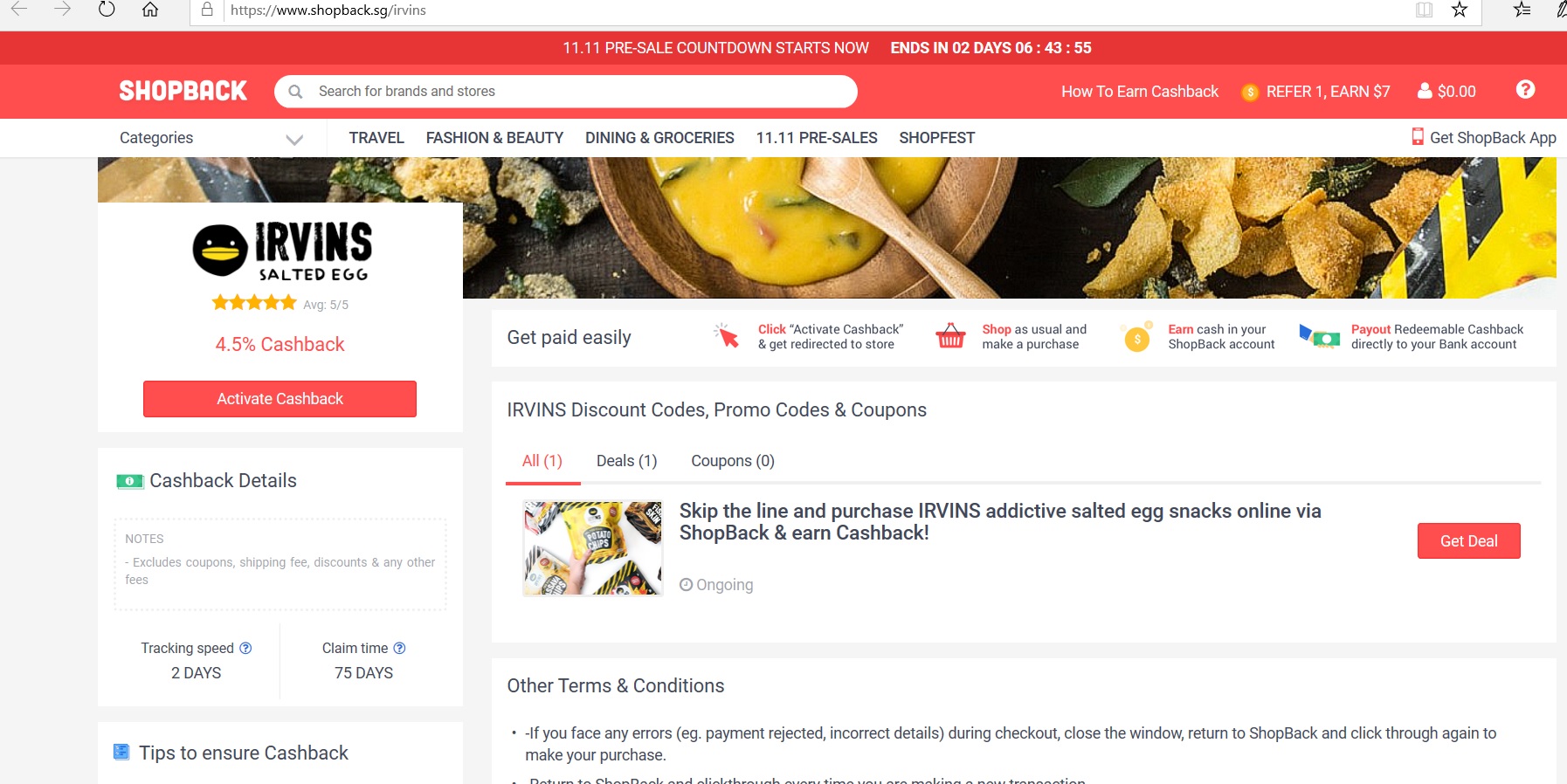 Step 2:
Read the terms and conditions and other relevant information such as cashback details and tips to ensure cashback.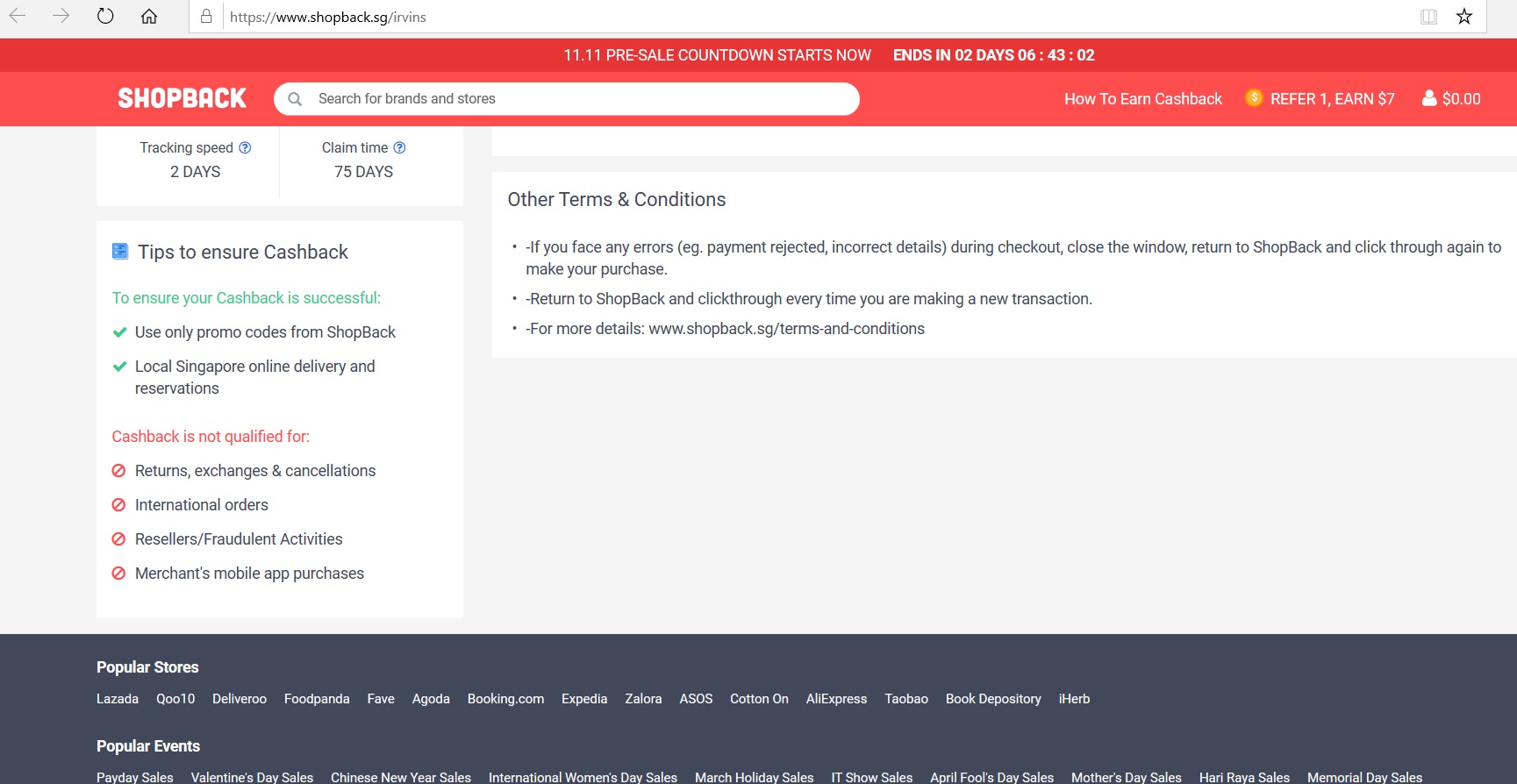 Step 3:
Click Activate Cashback on the left.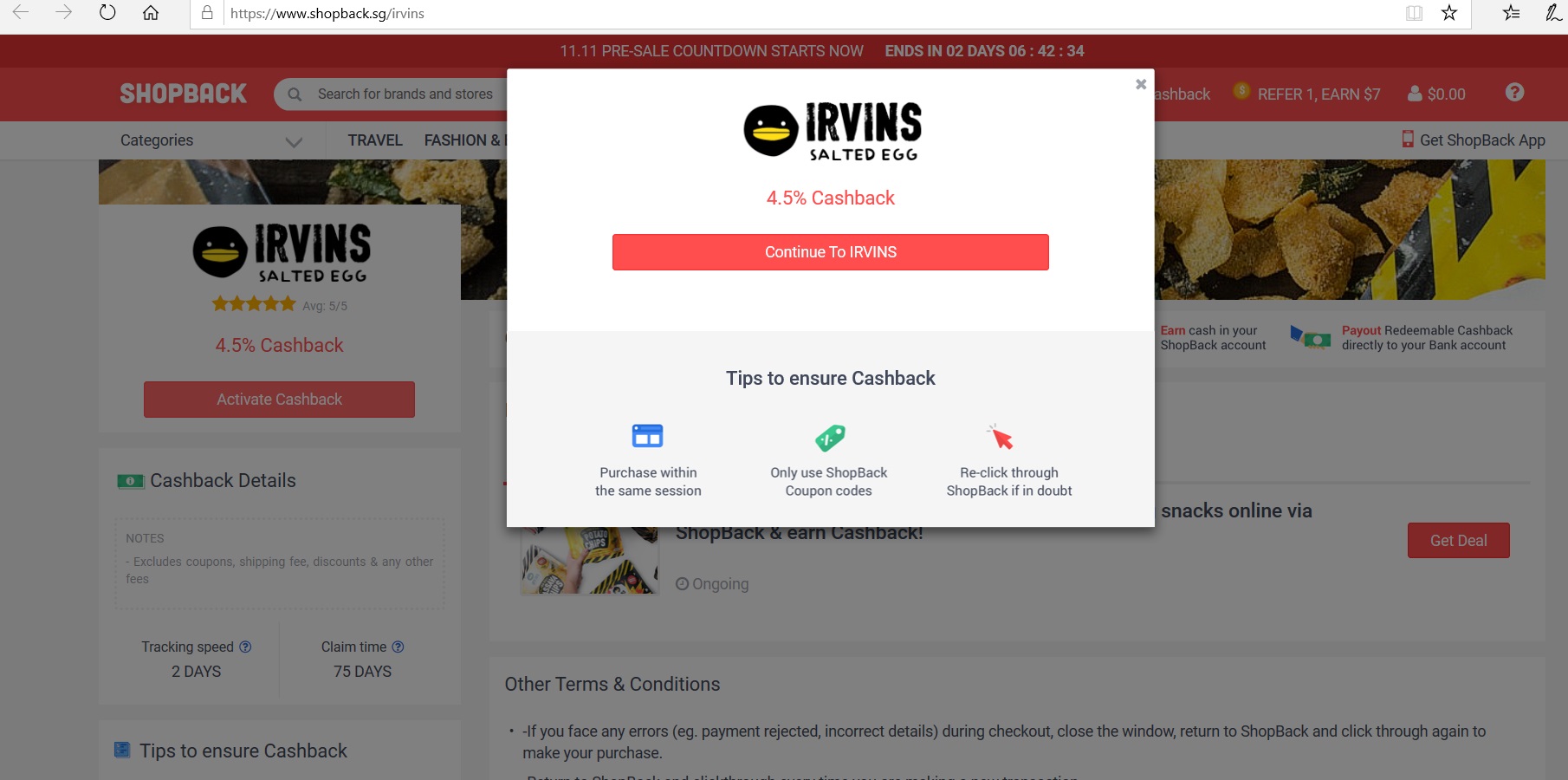 Step 4:
You can find more attractive deals by checking out the 'Discounts + Cashback section.
Step 5:
On placing the order, you will be eligible to earn IRVINS cashback from ShopBack. There may be a variation in cashback rates based on your history with ShopBack. Cashback offer is not applicable on purchases made via the IRVINS app.
IRVINS Shipping and Return Policy
The shipping and returns policy for IRVINS is listed below:
Shipping:

IRVINS offers free delivery for orders costing more than $100. For all other orders, the delivery fee is $15, computed in SGD during checkout. Delivery of orders will take 3 working days from the date of placing the order. The maximum time for delivery would be 3 weeks. All the orders will be delivered from Monday to Friday, excluding public holidays, Saturdays and Sundays. Note that you can choose your preferred delivery time from the following available slots: 10 AM to 1 PM, 2 PM to 5 PM and 6 PM to 10 PM.

While there is no minimum order quantity, a maximum of 40 pouches can be ordered per delivery. You may also reserve certain products/orders based on stock availability. For cancellation of reservation orders, you need to inform the customer care one day prior to the scheduled date of collection. The time for collection of reservation orders is from 12 PM to 7.30 PM. Refer to their FAQs page for more information.

Orders once placed and paid for cannot be cancelled or changed to a collection order.

In case of an unsuccessful delivery, contact their customer care number: 6264 3073 / 6264 3076 or send an email to [email protected] A re-delivery fee of $15 will have to be paid, after which, re-delivery will be attempted within 3 working days.

Refer to their orders and delivery FAQs section for more information.
Customers can visit their FAQs section or customer service page for queries related to IRVINS vouchers, IRVINS deals or anything in general. You may also connect with their customer care representatives on 6264 3073 or 6264 3076. Their office hours are Monday to Friday, 10 AM to 6 PM and they are closed on public holidays. You can also send them an email at [email protected] for general enquiries, or at [email protected] for public events. You may click on the 'Help icon at the bottom right side of the page at any time to send your queries to the concerned team.