HP Promotions & Coupons May 2019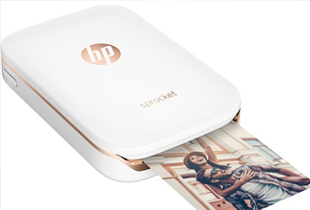 Get Cashback from your HP purchase now!
ShopBack must be the last link you clicked in order to get Cashback. If other website links are clicked after clicking through ShopBack, Cashback will not be tracked (E.g. coupon and deal websites)

If for some reason your payment made on merchant page has failed, do click through ShopBack again and re-do your purchases to ensure tracking is still active

Return to ShopBack and click through to the merchant every time you are making a new transaction.

If you are making 3 separate transactions on the merchant, you should click through ShopBack 3 times, each time before making a new purchase.

For more details: www.shopback.sg/terms-and-conditions
Recent Articles
More about HP
Choose and shop for HP products today
There are a lot of reasons why you should choose HP products when it comes to your tech needs. When you order from HP, you enjoy free shipping for all products. If you place your order before 11am, you will receive your product on the day of ordering. Orders placed after 11am will be delivered the next day. At HP, you can fully customize your dream PC you can ask HP sales team to configure your desired HP desktop or HP laptop according to your specifications. The price will be based on the specs, evaluation and testing. Then have it delivered to your doorstep after 2 weeks, all for free! For HP laptops, you can choose from HP ProBook, HP EliteBook or HPZBook. For HP desktops, you can go for HP ProDesk, HP EliteDesk or HP Z Workstation. There are also options available for processors, operating systems, memory capacity, storage capacity, LAN capability, cooling feature, graphics, warranty, and keyboard and mouse. Customers can ask HP support for downloads and installation of required HP software and HP drivers for their personalized item. Aside from live HP support from chat, call and email, there is also a price matching guarantee where specific product prices, even without ongoing HP promotions, are matched in the Singapore Store.
Want more from HP? Check out these HP deals!
There is an HP special offers page on the HP Singapore Store website where you can browse all exclusive HP special deals. All products that are currently under HP promotions are here. A popular product is the HP DeskJet 3700, the world's smallest inkjet all-in-one printer. It can print, scan and copy even from your smartphone or tablet. It can also save up to 40 percent on HP ink usage. The HP Pavilion x360 model is an HP laptop where the screen can be rotated backwards up to 360 degrees. It has several different modes: stand mode, tent mode, laptop mode or tablet mode. It has the best features a cool HP gadget can offer. Did you know that when you recycle your smartphone, you can get the HP Elite x3 mobile phone with an HP discount? Get it at SGD899 instead of SGD1,199! There is also a 0% interest free financing for installment plans for 6, 12, 18, or 24 months. To make this valid, you have to purchase an HP product worth SGD500 or more. Remember to sign up as a member of the Singapore HP Store. Having an account has a lot of benefits. You get to unlock HP deals that are exclusively available for members. You can also track your orders from payment until the moment it arrives at your doorstep. Having an account makes it easy for the future purchases because you can check-out quickly without having to input all details every time you do your tech shopping on HP. Another great thing about being a member is that you are eligible for HP sales, HP promotions, and HP offers. You will be the first to know and first to receive if there are HP voucher codes, HP coupons, or HP discount code to be given away.
Earn cashback when you get HP deals from ShopBack
You can get HP discount code, HP promo codes, and HP coupons from ShopBack. Not only that, you can also get 4.0% HP cashback for electronic items and 6.0% HP cashback for other supplies and accessories. When you use the HP code SGALL10 from ShopBack, you will get 10% discount on the Sprocket Photo Printer. There is also a HP deal for island-wide delivery for free with no minimum order required. Get them all through ShopBack and earn cashback to spend on your next tech purchase.
HP helps businesses thrive
HP offers not only tech gadgets. They also offer leasing of PCs for business use. They let businesses lease their desktops and laptops for as low as SGD1.20 per day! What better way than to acquire your workplace tools and devices from HP? HP makes sure that the items made available are those that are in good condition, high quality, and with best standards. Leasing eliminates the need for businesses to dispose of their old, broken or damaged items. Leasing from HP also means that the tools used are being updated to the latest technology because of the regular maintenance of leased items. Businesses can choose from a variety of for lease products such as HP laptops, HP desktops, HP workstations and HP printers. Businesses can always ask HP support for downloads and installation of required HP software and HP drivers for their leased items.
The HP security
HP offers the world's best in print security and PC security. They are integrating protection into their products to prevent threats on privacy and viruses. HP printers are able to secure devices, data and documents. HP laptops and Elite PCs are powered by Intel Core vPro which is designed to maintain the safety of the devices, the identity of the user and the data inside it. HP printers are connected to a network especially when used in a business or company. With HP, threats are constantly being detected, monitored and validated. Laptops can be prone to hacking and web browser malicious attacks. With HP, these attacks are detected; therefore you are protected and safe.
Visit HP online to know more!