Get Cashback when you shop with honestbee!
StanChart Exclusive: $20 off min. spend $85 for existing Honestbee Customers
Refer to merchant's website for more details.
StanChart Exclusive: $10 off min. spend $50 for new Honestbee Customers
Refer to merchant's website for more details.
Enjoy $10 with min spend of $50 on the Tesco Store!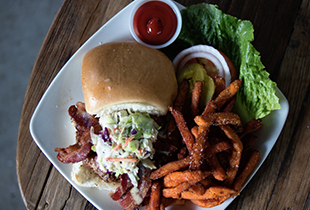 Enjoy Free Delivery To Your Doorstep For Orders $35 And Up!
Refer to merchant's website for more details.
$12 off your first order with min spend of $65
Valid for 1 month after sign up. T&Cs Apply
If you face any errors (eg. payment rejected, incorrect details) during checkout, close the window, click through ShopBack again to honestbee to make your purchase. Cashback will be rejected if you face errors but still continue with payment.

ShopBack must be the last link you clicked in order to get Cashback. If other website links are clicked after clicking through ShopBack, Cashback will not be tracked (E.g. coupon websites and deal websites)

Accounts that engage in fraudulent orders/activities to game/cheat the Cashback system will be banned and Cashback forfeited
Recent Articles
More about honestbee
Exciting new grocery buzz in Singapore
honestbee is the newest shopping service in Singapore. With trained personal shoppers at your disposal, you just have to place your order for groceries online and your personal shoppers will shop for you, picking the best possible products. So jump aboard the new trend of grocery shopping when you choose to shop through honestbee, and you do your grocery shopping while relaxing at home. Grocery shopping has never been as easy as shopping through honestbee!
Trained shoppers at your service
honestbee promises you well-trained shoppers to help with your shopping. Especially when shopping for perishables, a human touch and wisdom is often needed for the best quality items to be picked. honestbee also trains their shoppers very well, ensuring they have the knowledge and eye of picking the best of every order.
honestbee features suppliers like Pet Lovers Centre and Crystal Wines
Want something that is a little more niche? You can also get things like pet supplies and even wine from honestbee! With all these products at your fingertips, you'd never be left ill-equipped to entertain guests- even at a short notice- again!
Bee the Hive-Queen: Have everything delivered to your doorstep.
honestbee also has dedicated drivers to deliver your order to you. The worst thing that could happen to you would be for your painstakingly selected groceries to be squashed during their trip to your place.
Thankfully, the honestbee drivers are meticulous and dedicated to their job, so there is no need for you to worry with wasting your money on goods that are not in perfect condition. So leave the worrying to honestbee, and shop to your heart's content!
Choose between three different credit cards to pay
honestbee accepts three different credit cards: Mastercard, Visa, and American Express. So you don't have to worry about having enough cash with you. Just choose what you want, check out, pay with your credit card, and enjoy having your groceries delivered to your house!
Receive your goods as soon as an hour later!
As honestbee has personal shoppers islandwide, they are able to bring your goods to you in as short a time as an hour. Otherwise, you are free to set a time that is most convenient for honestbee to deliver your order.
Can you see the merits now? honestbee is just as productive as their namesake!
Bee spoilt for choice! Over 40,000 products for you to choose.
With honestbee working with different merchants like NTUC Fairprice, GMC, and Cold Storage, honestbee has your needs covered with a wide range of over 40,000 products! Choose from organic goods, gourmet meats and even supplies for your pets; honestbee has everything you might need!
Shop from your favourite stores.
honestbee partners with popular retail stores like NTUC Fairprice and Cold Storage, so even though you're shopping from home, you're shopping with your favourite merchants.
Furthermore, honestbee also partners with MMMM, (Meats, Marinates, and Much More), Four Seasons Organic Market, and Gastronomia, just to name a few stores, to bring you luxury, quality produce that would make it worth your while!
Earn great cashback when you shop through Shopback Singapore
When you click through ShopBack Singapore to make your order at honestbee, ShopBack Singapore gives you some great cashback!
Connect with honestbee.
Have you followed honestbee on social media? See what suppliers they have and the products they offer by doing so! Here is honestbee's Facebook, Twitter, and Instagram.