Foodpanda Vouchers, Discount Coupons, Promo Codes & Cashback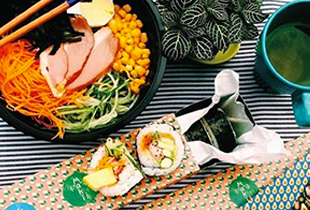 Up to 11.5% Upsized Cashback from 15-20 Feb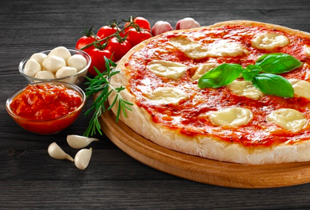 Barzaco: Get 1 free Pizza Magherita with any order from 1 January - 28 February
Orders must be taken from the following categories: Pesce Fish, Carne Meat, Pasta, Pizza. T&Cs apply. Selected restaurants based on postal code.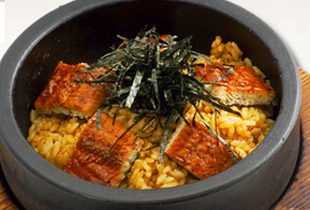 MOF @ My Izakaya (Hillion Mall) Free delivery on all orders $15 and above from 1-31 January
T&Cs apply. Selected restaurants based on postal code.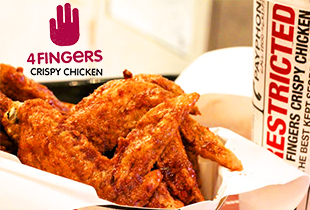 Order Chicken from 4Fingers, Popeyes, Nando's & more
Great promotions, discounts and deals on foodpanda for fried chicken, including 4Fingers, Chicken Up, Popeyes, Nando's, Wing Zone & more.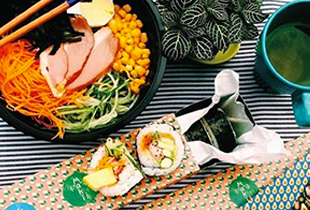 Order online from 800+ Restaurants
Great promotions, discounts and deals on foodpanda. Pezzo, Burger King, Old Chang Kee, Nando's, 4Fingers and many more!
Cashback is available from 4 Nov 2017 0000hrs.

Cashback was temporarily unavailable from 26 Sep 0000hrs - 3 Nov 2359 hrs 2017.

As of 19 Apr 2017, all Foodpanda Partner voucher codes will not qualify for Cashback. This includes but is not limited to voucher codes listed on this page: https://www.foodpanda.sg/contents/voucher.htm.
Recent Articles
More about Foodpanda
Whether you are feeling hungry for some delicious food or you are looking for some good discounts and deals on your food delivery, Foodpanda is the best option you have in Singapore. You do not need to worry about your meals after slogging all day at work. You can use the website or mobile app of Foodpanda and get food delivered at your doorstep.
Being the one stop solution for online food order, Foodpanda has helped connect people with their best nearby restaurants. In the era of digital marketing, creating an audience base or establishing a particular set of target customers has never been so easy. For instance, the target audience for an online food ordering firm is quite anyone among the lot who use a smartphone. And Foodpanda has rightfully managed to create a niche in the already competitive market.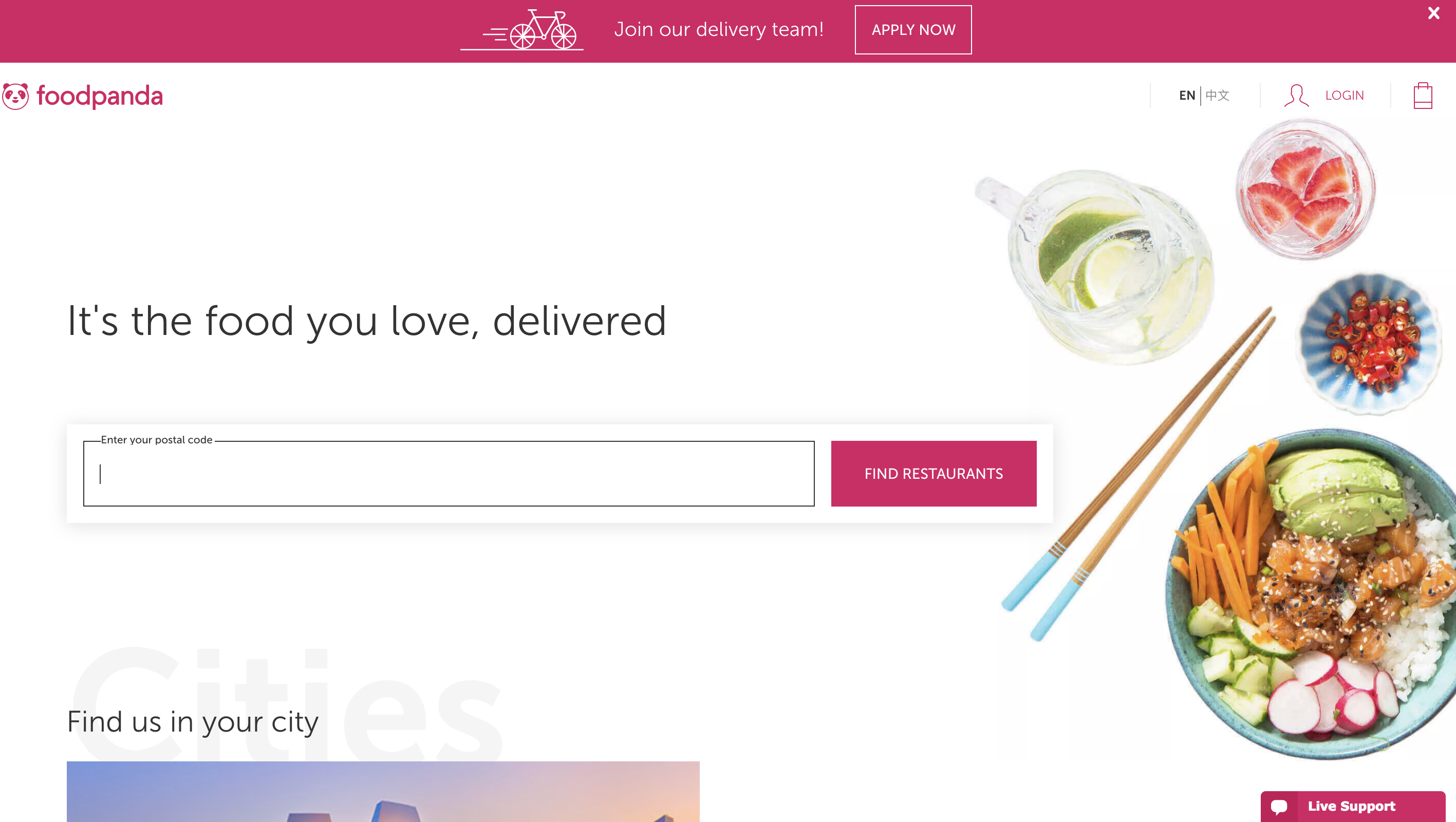 Ralf Wenzel, Felix Plog and Benjamin Bauer founded the Foodpanda group in 2012. Rico Wyder and Lukas Nagel launched the Singapore business for the company. The business expanded rapidly and by 2013, the company was operating in 23 countries in Asia, Africa, Latin America and Europe. Delivery Hero acquired the company in 2016 and Ola acquired the Indian business in 2017 for all share deal.
The company has headquarters in Berlin and operates in 23 countries and has partnered with more than 27000 restaurants with 15,733 delivery riders in 193 cities.
The original motto was to make food available at home via internet. They then focused on the network of restaurants as per location, popularity and food. The app was developed keeping in mind the needs and preferences of the user as per the time of placing an order, his location as well as his choice of restaurants. The seed of the business did not need any huge amount of funding for its growth, rather a healthy chain of network and a loyal customer base. Keeping in mind the growth of smartphone network all over the Asian market, the need for an online food portal was highly acknowledged. Within a short period, the app became one of the most downloaded food ordering portal in all the leading app stores.
Foodpanda is an extremely convenient food delivery service which helps you order food from various cuisines. It doesn't matter if you are craving for a pizza or some Japanese food, Foodpanda will help you get the best food at the best prices. You can enjoy some amazing deals and discounts from different restaurants in Singapore. With many options available, you will never get tired of eating the same food again and again. You can always try new places and enjoy some new dishes.
Foodpanda in Singapore is available in the following locations all across Singapore
To get your tummies filled with the help of Foodpanda is such a breeze. All you have to do upon entering the website in your browser is to enter your postal code number. You will then be presented with a list of restaurants that deliver to your location and also the amount of time it takes to get it delivered to you. Feel free to scroll and choose whatever restaurant that serves the cuisine that whets your appetite. Once you've chosen your restaurant, you can then pore the the menu and select the dishes that you would like to enjoy and add to cart. Be sure to state any special requirements or enter any codes you have before checking out! You can then track your order by checking the many different statuses. Easy as that.
The Foodpanda website has a very user friendly interface and is available to you when and where you need it - hunger does not pick a convenient time to strike. Signing up for a Foodpanda account is free and you can get a complete list of restaurants when you use it. Some of the advantages of using Foodpanda are:
For each order you can get yummy and hot food at your doorstep
You can use vouchers and promo codes offered by foodpanda and save money on food
You can choose the choices and toppings on your choice
For easy checkout you can save your address
If you want to reorder, you can go to your order history where all details are available and you can order again
You can read reviews before you order and you can also give your feedback to help others
Coupons and Discounts Available on Foodpanda
Foodpanda helps their customer not only enjoy delicious food from their favourite restaurants sitting in the comfort of their homes but also ensures good deals and discounts are available by using Foodpanda promo codes. Customers have the choice of more than 300 restaurants to choose from and they can use the app to order food easily. Foodpanda not only ensures convenient and fast food but also offers discounts. A lot of money can be saved using the Foodpanda coupon codes.
Some of the coupons offered by Foodpanda are:
Standard Chartered Promotions
In this offer if Standard Chartered credit card holders order food using their card from Wednesday to Sunday, they can get a free delivery voucher worth $3. Customers need to use the code SCFD along with the first six digits of their credit card number.
Any Standard Chartered Bank Credit Card holder who is new to Foodpanda can avail of $20 when they place an order for the first time.
The terms and conditions for these offers are:
Only Standard Chartered Bank Credit Card Holders can avail of these offers
Offer is only valid when payment is made online using the credit card
The first time offer can only be enjoyed once
No other Foodpanda coupons and discount codes can be clubbed with this offer
DBS Cardholders Promotions
For New Foodpanda customer
Any DBS cardholder who is ordering from Foodpanda for the first time can avail of a Foodpanda discount of 25%. The card holder has to have a minimum spend of $35 to avail of this offer. The maximum discount which can be availed is $30. This offer is valid for both debit and credit card holders.
For existing Foodpanda customers
Existing customers of Foodpanda who also hold DBS cards can avail of a discount of $5 when they spend a minimum of $35 on Foodpanda. This voucher is only available to the first 700 customers per week. The promo code to use this discount is DBS along with the first 6 digits of the card.
DBS Card holders can also win two Air Asia tickets to Phuket every month when they order food using their DBS cards.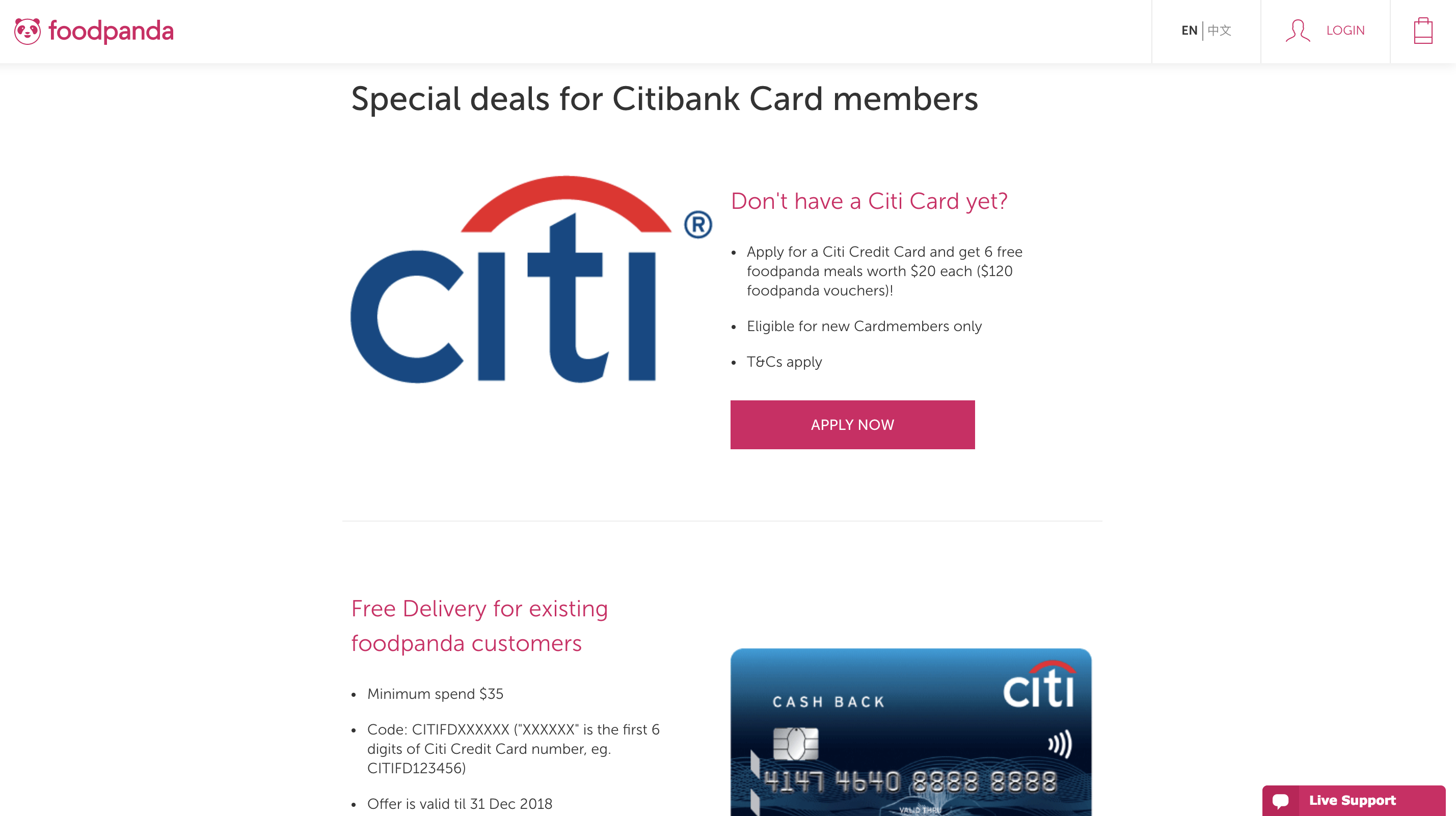 Promo for existing Foodpanda customers
Existing customers of Foodpanda who also hold Citibank cards can avail of a discount with a minimum order of $35 on Foodpanda. This voucher code is only available to the first 2600 customers per week. The promo code to use this discount is CITIFD along with the first 6 digits of the card.
For New Foodpanda customer
Any Citibank cardholder who orders from Foodpanda for the first time can avail of a discount of $15. The card holder has to have a minimum spend of $30 to avail of this offer. The code to use this offer is CITINC followed by the first 6 digits of the card. This offer is valid for both debit and credit card holders.
Fox Movies in collaboration with Foodpanda offers 'Nights of Incredible" for the customers. This offer has 61 nights of blockbuster movies from Hollywood with exclusive premiers every Saturday. When customers order food from Foodpanda they get branded cardboard viewer from Fox Movies. They can use this and enjoy from the comfort of their homes.
ShopBack Helps You Save More on Foodpanda
Foodpanda doesn't only make it convenient for you to order food but in a thrifty way. There is no need to spend a lot of money on food as there are deals and promos while ordering food. Foodpanda offers a discount of $10 for the new customers when they order for the first time. All that is needed to be done is to enter the $10 Foodpanda voucher code and save $10 when you have a minimum spend of $20. There are many such Foodpanda promo codes available which can save a lot of money.
When you use ShopBack to order food at Foodpanda, you can get 8% cashback when you order food each time. You can make use of some awesome savings and Foodpanda promos with ShopBack every time you order food through Foodpanda.
Some of the deals available on ShopBack when you order food from Foodpanda are:
At Barzaco you can get a free Margarita with any order
Free Delivery at Zaffrom Kitchen for any order above $20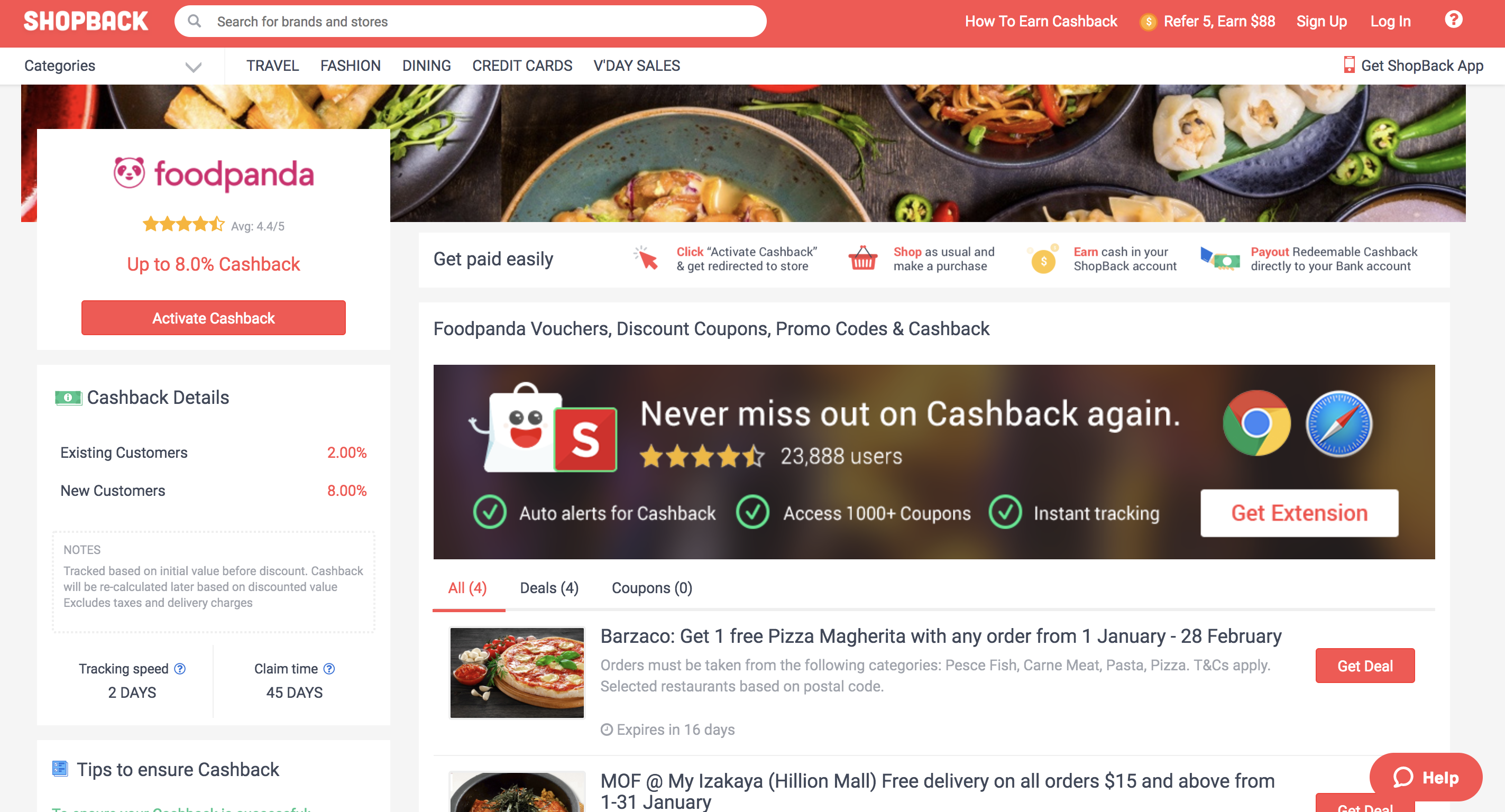 How to Get Cashback on Foodpanda with ShopBack
Foodpanda makes it simple and convenient to order food online. If you want to avail the discounts offered by Foodpanda you need to follow some simple steps. You can get cash back when you use ShopBack and this is over and above the Foodpanda promos. To get cash back you need to do the following:
Sign up for a new account or sign in using your ShopBack account
Select the Foodpanda promo codes or discount for your choice of food or restaurant
When you click on the promo codes, you will be directed to the Foodpanda website
You need to enter your pin code at this stage
Place your order at the desired restaurant
The Foodpanda voucher code has to be entered at the next step and then you can continue paying online or you can also use cash on delivery
You are eligible to get 8% cash back on the order you have placed which comes in to your account within 2 working days
Customer Care and Support:
There may be several issues like delay in delivery of your order, a particular restaurant not being available to take up an order, delay in payment, payment being cancelled due to network issues, and all. To help a customer in case of any such casualties, there is a proper tech support team that stays online 24*7. Their only job is to streamline the entire process from forwarding an order that is placed to its delivery at the right location. There is a live chat feature on the website, where the customer care team is available to help with all the problems. In fact, after placing an order, the app provides you with all the details like an estimated time of delivery, the contact number of the restaurant, etc.
You can also follow Foodpanda on social media to know the latest promotions and deals