A culinary adventure in the comforts of home with Foodpanda
one of those days where dining out seems like such a hassle? Wish there was a way you can fill your tummy with the best grub in town in the comforts at your own home? Well, with Foodpanda you can. Founded in 2012 by Rico Wyder and Lukas Nagel, Foodpanda aims to fill hungry tummies conveniently through there food delivery service in 23 countries and 193 cities all around the world. With over 27000 restaurants to choose from, users will be spoiled for choice with the many cuisines available to them for delivery.
Foodpanda brings you whatever your tastebuds desire
Foodpanda has an extensive array of cuisines to cater to every tastebuds. Here are some of the favourites:
To ensure no empty tummies get left out, Foodpanda has an almost omnipresent reach being able to deliver to every corner of the country.
How to enjoy Foodpanda s food delivery services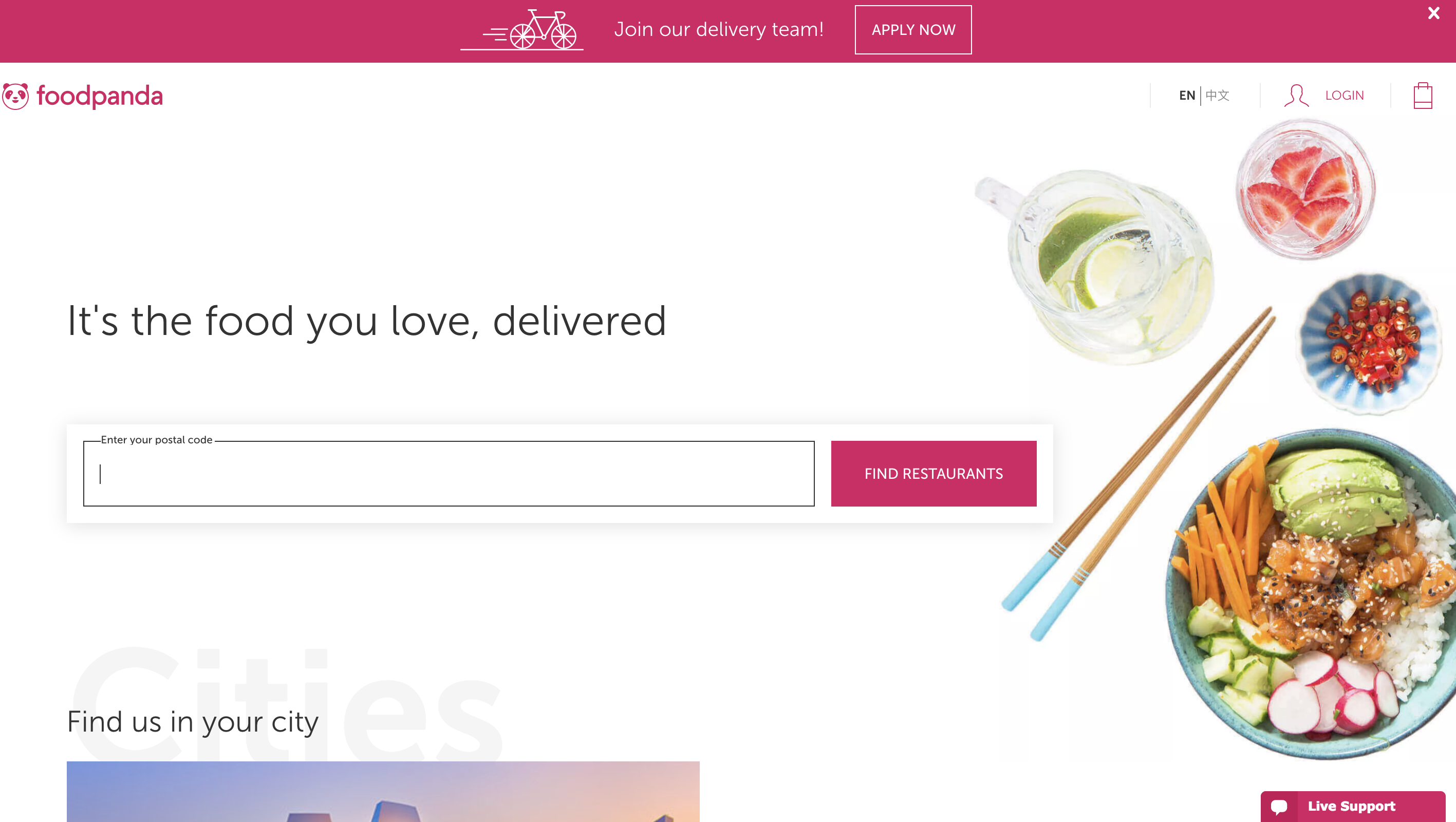 Ordering food at Foodpanda is as simple as just clicking a few buttons. All you have to do is key in your address and then choose from a long list of restaurants available for delivery in your area. You are able to use both the desktop and the app to make your order. The website and the app has a very intuitive and user-friendly interface so almost anyone can use it!
Get Cashback and updates on the latest Foodpanda promo codes with ShopBack!
uld remember to use ShopBack to make the most out of every Foodpanda order. ShopBack is the one stop shop for savings when it comes to online shopping and that can be said the same too for your online food delivery from Foodpanda or even sites like Deliveroo. Users get to enjoy Cashback savings and also on top of that, updates on the latest Foodpanda promo codes or offers to help you max out your savings. So don t forget to use ShopBack whenever your tummy demands that you engage and online food delivery service!
Stay up-to-date on the latest Foodpanda news and promotions!
To get all the latest updates on promotions and discount codes be sure to check-in to their many channels of communications here: