eBay Deals, Discounts, Promo & Coupon Codes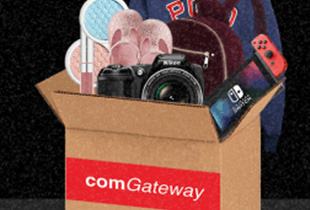 International Shipping via ComGateway
Refer to merchant's website for more details.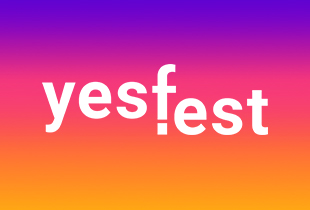 FREE shipping on the Best Deals!
Only for a limited time on Ebay.
Up to 60% off great gadgets!
Fragrances, Skincare, Dietary supplements and Shaving & Hair removal categories. Only for a limited time on Ebay.
Baby educational toys, cot, books and fashion from $3.90!
Fragrances, Skincare, Dietary supplements and Shaving & Hair removal categories. Only for a limited time on Ebay.
Holiday Savings: Up to 25% off Toys
Discounts off toys on eBay. Includes brands such as Fisher-Price, Disney, LEGO & more. Limited time only.
Holiday Savings: Up to 40% off Tech
Discounts off tech gadgets on eBay. Includes brands such as Apple, Lenovo, Dell & more. Limited time only.
Halloween Savings: Up to 50% off
Discounts off Halloween Finds on eBay. Includes items such as Costumes, Home Decor, Sweet Treats & more. Limited time only.
Dorm Entertainment up to 50% off
Promo on TVs, Gaming Consoles & more. Limited time only. Ebay's T&Cs apply.
Back To School: Watches under $150
Promo on Michael Kors, Fossil, Calvin Klein, Daniel Wellington & more! eBay's T&Cs apply. Limited time only.
Refurbished electronics up to 60% off
Promo on phones from Apple, Samsung & more. For a limited time only. eBay's T&Cs apply.
Shop smartphones: Free shipping & returned accepted
Discounts on Apple iPhone, Samsung, LG & other top deals on the hottest brands on eBay. T&Cs apply.
Summer savings spree up to 60% off + Free shipping
Discounts on Electronics, Fashion, Sporting Goods, Home & Garden & more on eBay. For a limited time only. T&Cs apply.
25 Cleverest products on ebay
Promo on smartphone projector, multi-tool, & more. eBay's T&Cs apply.
Daily top deals: Up to 60% OFF + Free Shipping
Daily deals, discounts and promotions on Ebay. Ebay's T&Cs apply.
Every order is capped at $50 Cashback.

ShopBack must be the last link you clicked in order to get Cashback. If other website links are clicked after clicking through ShopBack, Cashback will not be tracked (E.g. coupon and deal websites)

If for some reason your payment made on merchant page has failed, do click through ShopBack again and re-do your purchases to ensure tracking is still active

Return to ShopBack and click through to the merchant every time you are making a new transaction.

For more details: www.shopback.sg/terms-and-conditions
Recent Articles
More about ebay
eBay - the one-stop online marketplace for everything imaginable!
eBay is the pioneer and leading online marketplace for the buying and selling of almost every imaginable product. From electronics, to fashion, collectibles, toys, homeware and even gardening products, there's something for everyone in the family on eBay!
eBay provides consumer to consumer as well as business to consumer sales services through its site and millions of products are listed, bought and sold daily on eBay. With an almost virtually unlimited range of permissible saleable products, eBay is known as the place to go to hunt for great deals, as well as rare and quirky collectibles. Furthermore, through eBay, you transact directly with the eBay sellers when you purchase your items. This gets rid of the middle man and means that you are most likely to get a lower price and better deals on eBay.
With an abundance of international sellers on eBay, you are bound to discover items that can't be found in our remote and small island of Singapore. The simple web interface makes it easy for you to filter through your search results to find the most reliable sellers, who provide reasonable (if not free!) worldwide shipping and most importantly, deliver the best eBay deals and discounts!
Don't miss out on the eBay Daily Deals!
Be sure to check out the eBay Daily Deals to enjoy up to 60% discount for new products that have been specially handpicked by eBay. Snag all the latest electronic gadgets and lifestyle products at promo prices from the comfort of your home. What's more, enjoy even more savings with free shipping on all featured daily deal products!
But fret not, even if you miss out on the eBay Daily Deals, check out their Weekly Highlights for more exclusively curated eBay deals. No matter the day of the week, you'll definitely be getting your eBay discount code, coupons and of course, great savings!
Shop pre-owned, vintage and collectible items on eBay and SAVE
Are you a struggling student and can't afford the latest iPhone? Well, someone in the world has probably grown tired of theirs and has put it on sale on eBay right now! Enjoy plenty mint condition pre-owned items for a fraction of a price, only on eBay!
Or maybe you're a 80s hippie stuck in 2016 and you need some groovy gear to hit up your next disco-themed party. Why trawl through musty, overpriced vintage shops when you can get your vintage gear with just a scroll of a mouse through the thousands of eBay deals and listings.
Or how about if you're looking for that extremely rare and hard-to-find, limited edition Pokemon trading card? eBay is a great place to start in your search for all your obscure collectibles and hobby needs. Absolutely need to have that item in your life? eBay's option of auction-style listings allows you to outbid your competitors so you can score that missing piece in your collection. By shopping through Shopback, even after treating yourself to that coveted collectible, you still can enjoy a discount with Shopback's 1.0% cashback for your eBay purchase.
Take your shopping on the go with the eBay Mobile app
Download the free eBay Mobile app on your Apple, Android, Windows or Blackberry devices and bring your eBay shopping to you anywhere and at any time of the day. The app allows you to Search, Bid, Buy and Make Offers for items, as well as get instant push notifications when you sell an item, get outbidded or receive eBay messages!
Or maybe you're interested to sell on eBay? Simply take photos through the app, list the item and get notified when your item is sold and when payment is made!
Get eBay coupons and deals direct to your phone when you download the eBay Mobile app. You'll never miss an eBay deal again! It may seem daunting to transact over your mobile device and to provide eBay access to some areas of your mobile functionality. However, rest assured that eBay remains transparent with how it handles your information and has had years of fine-tuning multiple buyer and seller policies to ensure that your transactions remain safe and secure.
Get more eBay coupons and discounts with Shopback
Apart from all the eBay discount codes and deals already being offered, get an additional 1.0% cashback when you shop through Shopback! That translates simply into – greater savings for you! For every eBay order you make through Shopback, we'll give you 1.0% of cold hard cash! Simply sign up and sign-in to your Shopback account and search for your favourite and latest eBay deals, right on this very page!
Clicking on the eBay promo code will redirect you to the eBay site and you can search for listings and shop as you would normally would. Remember to use that eBay promo code at checkout to get the best savings! Don't say we didn't remind you!
After making payment, Shopback tracks how much you've spent and voila – 1.0% of real cash into your Shopback account. And it doesn't just stop there, the cash can be later cashed in to your actual bank account for real money! It does take one or two days to be tracked into your Shopback account, so do be patient! Great savings come to those who wait!
Like your shopping experience at eBay? Since you're on Shopback, perhaps check out our other cashback promos at similar merchants such as our AliExpress discount codes (because you know us Singaporeans love our "wholesale prices").
Follow eBay on social media to be the first to know of their latest deals!
To be the first in line to be updated with the latest eBay discount code and coupons, be sure to like their Facebook page and follow them on Twitter. Alternatively, keep yourself up to speed with the latest trends by following eBay on their Google+ for your daily dose of fashion inspiration and lifestyle hacks from the eBay community.