Deliveroo Cashback January 2018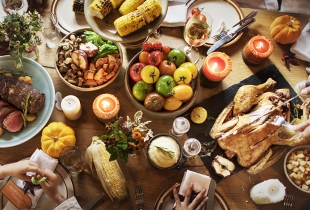 Enjoy Cashback on Deliveroo via desktop, mobile and ShopBack App today!
From 22 September 2017 onwards, you can now get Cashback for Deliveroo via ShopBack Desktop, Mobile web, and ShopBack App.

Cashback not valid on orders before 8 Feb 2017

Please be aware that some transactions may track at a slightly different rate, but will uplift on a monthly basis, once the transaction is confirmed by the merchant.

Accounts that engage in fraudulent orders/activities to game/cheat the cashback system will be banned and Cashback forfeited.
Recent Articles
More about Deliveroo
The popularity of food delivery service
With the fast-paced and busy lifestyle of Singaporeans, it is little wonder why the food delivery industry is getting popular. In this modern age, fast-food chains are not the only ones that offer deliveries. These emerging food delivery companies are servicing big and small restaurants that don't have their own delivery services, and this is where Deliveroo comes in. Deliveroo is a premium food delivery service that brings meals from more than 2,500 restaurants all over Singapore to homes and offices on-demand. And since they are epitomizing the kangaroo in their logo, they have more than 1,600 riders that guarantee fast delivery within 32 minutes. They dare to be different by being at the forefront of technology, lifestyle, and logistics.
Deliveroo's Roo-mazing History
Deliveroo earned itself the title of being a 'unicorn', a term in the startup field that meant a company with a valuation exceeding one billion dollars. It is a technology company focused on marketing, selling, and delivering restaurant meals to homes and offices. The Deliveroo platform optimizes the way people order food via delivery by integrating web and mobile customers with the restaurant's point-of-sales order management terminals. They also optimize their logistics algorithm through their delivery driver smartphone software.
It was founded in 2013 by William Shu and Greg Orlowski. After moving to London from New York, the founder was saddened by the fact that great quality food from top restaurants are impossible to be delivered. He thought of Deliveroo as something that will bring great food to customers who cannot drop by the restaurants that usually don't do deliveries. They chose the name after the kangaroo because they are known to be protective of their young babies. Like them, Deliveroo is protective of the customer experience in terms of food delivery and dining.
Deliveroo came to Singapore during the last quarter of 2015 and entered the competition with other food delivery services with Tristan Torres as their General Manager. He had said that he wanted to change the idea that only fast food chains can deliver food. So Deliveroo delivers for high-end restaurants and even Michelin-starred restaurants. They also challenge the delivery time without sacrificing the food quality. Deliveroo guarantees a 30-minute delivery, reason why they do location-based delivery of only 2.5km distance of restaurant to each customer. Deliveroo also boasts the fact that they do not outsource; they oversee everything from the moment a customer places an order until the food is delivered.
Deliveroo operates in more than 130 cities across 12 countries in Asia Pacific, Europe, and the Middle East.
The extraordinary Deliveroo service
Did you know? Deliveroo is one of a kind in terms of making sure their service is unique compared to other food delivery services. Aside from being known to service top restaurants in the country, their former general manager Tristan Torres tries to be a rider from time to time; this allows him to check for himself the situation of deliveries, time allotment, and the quality of food before, during, and after delivery. He wants to guarantee satisfaction and a great company won't be able to do so unless the boss takes charge and experiences it firsthand.
You can also send food and beverage gifts to your loved ones with Deliveroo. Whether anniversaries, birthdays, or any other celebration, Deliveroo can transport hot meals and melting desserts right at the doorstep of the person you want to give a gift of love, food! Deliveroo also delivers alcoholic beverages and liquor from top restaurants.
Also, did you know that Deliveroo is the first food delivery service in Singapore to deliver meals by bicycle? It is their form of delivery solution that is definitely faster and can reduce pollution by being environmentally friendly. This will make express deliveries since bikes can go on shortcuts at small roads that will shorten the delivery time by up to 20 minutes.
The concept of Deliveroo Editions
The new general manager Siddharth Shanker says that the competition for food delivery services in Singapore is tight and Deliveroo must constantly innovate. This is the main idea for Deliveroo Editions, which is a centralized establishment with multiple kitchens where chefs from selected restaurants can cook meals on the site strictly for Deliveroo food delivery orders. Deliveroo provides the cooking equipment, storage, and other kitchen facilities they need, as well as the delivery riders on standby. Those included in a particular Deliveroo Editions branch in an area serves food that are not found near the vicinity. This means more new customers for the restaurants and more chances to reach people who are not familiar with them. The good thing about Deliveroo Editions is that the restaurants can change their menu to match those that are applicable for deliveries. They can customize their menu for Deliveroo Editions different from what they normally serve at their actual restaurants. This translate to added exclusivity and personalization of orders for a particular restaurant of choice. Partner restaurants love this idea because they are able to expand their reach and experiment with their food offerings. This is on top of the fact that their food is being delivered unlike before, as their customers can only eat at their actual restaurants previously. It is like having a new branch but with lower manpower costs! Instead of paying rent for the space in the centralized kitchen, the partner restaurants pay Deliveroo a percentage commission from their delivery sales.
Why pizza is the hardest to deliver
Pizza is considered as one of the most famous Western influence in Singapore when it comes to food. Apparently, you can find pizzas anywhere in the world. You can pick your own style whether traditional Italian with thin and crispy crust or American style with thick pie and overflowing toppings. It has become a staple for group gatherings or family meals. It is easy to eat with a per slice count. But pizzas come in flat square boxes and it doesn't fit in the regular thermal bags used by Deliveroo riders. When there are orders of more than 1 box of pizza, they have to carry it in a separate big bag. All in the name of customer service!
How can you place your order?
The access to Deliveroo's website is easy as pie. When you visit the homepage, you will see an entry box where you can type in your postcode to give you accurate results of what restaurants can deliver to you. Upon choosing a restaurant, just place your orders, enter your address and payment information, and wait for the delivery to arrive right at your doorstep! The reason for asking your postal code is to ensure that the deliveries are timely and within your vicinity. It even offers estimated food arrival timings - just how considerate is that on days when you're rushing for your next meeting or presentation?
Aside from the website, you can also order with your mobile phones. Deliveroo has Android and iOS apps that you can download. You can place your orders from 12 noon to 11pm daily. Order with a Deliveroo promo code 2017 and fill your belly with delicious food! Deliveroo has a smart app and online website that aims to bring good food to you in a timely manner and suggests restaurants and food options in the vicinity once you enter your postal code into the database.
What's more, you can place orders up to one day in advance. If you hate making last-minute spontaneous decisions, especially when it comes to food, you can now plan your day ahead by pre-ordering the next few meals via Deliveroo. You can also decide on what time you want the food to be delivered. Let's say, tomorrow at 2pm you might want a dessert. Or you have a date night dinner planned. Simply tap into the system, place your order and note your time, it's as easy as that!
Deliveroo promotes cashless transactions
To bring added convenience to you, Deliveroo makes all transactions cashless, opting to do it over the app for faster delivery times and more efficient food delivery to you, the hungry foodie. You can, and are encouraged, to tip your delivery man - this can be done online when you place your order, or in cash when the delivery "roo" reaches your side. They get to keep all the tips, so it's a great idea to support your friendly delivery man! Since Deliveroo only lists high-quality restaurants, this would mean that they include top cuisine and gourmet restaurants to highly valued burger chains.
After placing your order, the assigned delivery personnel will go directly to the restaurant of your choice, pick up your meal, and go straight to you. Deliveroo does not accept cash in today's cashless society, adapting seamlessly into the technological advancement of online payments. Plus, card payments are more secure and it makes the delivery personnel safe for not having to hold amounts of money.
Deliveroo implements a minimum order value per time of the day. For breakfast orders during 8:30am to 11am, the minimum order is SGD$12.50. This is same with lunch in the period between 11am to 5pm. Dinner meals from 5pm to 11pm has a minimum order value of SGD$18. There is also a delivery fee. For minimum value and above, it is SGD$3.50. For orders less than the minimum order value, there is a SGD$4.50 surcharge that is added to the delivery fee.
Use promo codes to get discount
For Western food lovers, we have your back. Consider Cedele, the famous artisan cafe and the favourite amongst the working class for an indulgent slice of red velvet or carrot walnut cake. Feeling fancy? Try their eggless chocolate truffle cake - totally worth the calories. For meals, you and your colleagues may enjoy some gourmet hearty sandwiches for lunch, such as the roasted chicken, shrimp or pulled beef sandwich with avocado, for your good fat diet and protein boost in the middle of the day. Savour these great dishes with the Deliveroo voucher and Deliveroo coupon coming your way this Deliveroo discount season. So do use these amazing Deliveroo codes 2017 and order now!
Grab the Deliveroo voucher and coupon this Deliveroo sale period before it's over. This is a hard-to-find deal with such an attractive promotion and discount which we have for you to gain convenient food delivery to your workplace or home. Stuck in a meeting at work? Too sunny to head out for lunch or stranded at home during a thunderstorm with your leftovers mysteriously gone (view: in your roommate's belly)? No fear, turn to Deliveroo during your lowest of lows! A great meal can now come at an even better price point with the voucher and coupon for the Deliveroo sale and deal during the Deliveroo promotion we have in store for you. Don't miss out on the discount season to snap up great offers for equally great food!
In need of wine for a company function or spontaneous team celebration? Check out the Wine Connection. The Australian 'Firebird' Shiraz would be sure to capture your taste buds or drier wines like the Sauvignon Blanc. For sweet tooths, how about a Moscato from the Casa San Orsola? There are also accessories available for your conveniences, such as jute bags, ice buckets, and wine glasses. Whatever it is you're looking for, the Deliveroo voucher and Deliveroo coupon in store for you would be your ticket to great dishes at even better prices. Get the best out of this sale and offer season by ordering from your favourite restaurants.
For the health conscious, try out The Daily Juice. Apart from the usual salad bowls, they've great dishes such as raw cauliflower fried rice and raw zucchini pasta for your carb fix. More importantly, great juices are in store for your detox regimen too. Check out the Pink Velvet, which is strawberry, almond milk, and beet in a bottle, or the SupDoc?, a carrot juice reminiscent of the cartoon character it alludes to. For caffeine addicts, the Thumper, which is a mix of coffee and almond milk, is the answer for you. With the Deliveroo voucher, you are sure to get something great out of this discount sale period.
How to redeem coupons
If you have your Deliveroo codes, vouchers, or coupons, you can redeem them on the app or on the website. If you order using the app, just go to your account and enter your code in the "Enter a Promo Code" field. If you are using the website to order, just enter the code upon checkout.
Get Deliveroo cashback when you use ShopBack
You can get more Deliveroo discount codes, promo codes, and coupons from ShopBack. This October 2017, Deliveroo offers 3 deals and 3 coupons for your convenience. For American Express cardholders, they have a coupon code for them to enjoy free deliveries for the first 4 orders. Plus, they get 2.5% cashback! This promo is valid only for new Deliveroo users. Just input the code you will get upon checkout. For CITI cardholders, they can enjoy 3x free deliveries when they use the promo code together with their card upon using Deliveroo via ShopBack, plus 2.5% cashback! For new Deliveroo customers, they can get an SGD$6 discount on their first ever food delivery service order when they use the code SHOPBACK6 upon checkout. These promo codes and vouchers will expire within 5 days. So hurry! There is also an ongoing promotion where Deliveroo customers can purchase a cash voucher worth SGD15 at only SGD$2. That's a whopping SGD$13 discount. This will be divided into first 3 orders which mean SGD$5 off on each order. Ordering via the Deliveroo app using the ShopBack deal guarantees 2.5% cashback as well so download the Deliveroo app on Playstore or App Store and experience food delivery in less than 40 minutes. All other transactions made within the ShopBack Deliveroo page whether via desktop or app will get you sure cashback. Don't miss the Deliveroo deal as it's difficult to come by such a great discount, on top of the Deliveroo cashback from ShopBack!
Cancellation of food delivery orders
Deliveroo gives people their right to cancel orders within a reasonable time. This means that they can cancel before the status of their order becomes "Started Order", where the partner restaurant has already started to use ingredients to prepare the food. You can declare a cancellation by informing Deliveroo or the partner restaurant directly. For orders cancelled by Deliveroo or the partner restaurant, you will be properly informed and will not be charged. Payment will be reimbursed via the same payment method. There will be no refunds for delivery orders that are already marked as 'Started Orders' before cancellation.
Get in touch with Deliveroo today
When you go to the "contact" tab on the Deliveroo website, you will be greeted with an instant chat box named Deliveroo Support where you are asked to enter the delivery order ID and email address that you used for logging in. You can also email them at support@deliveroo.com.sg or make a call at +6531637074 for questions and customer service concerns.
Visit Deliveroo online to know more!