Cashback and the latest Deliveroo promo codes with Shopback for your food orders!
o keep ShopBack in mind whenever you re hungry because this is where all the latest information on ways you can earn discounts from your Deliveroo order. From Cashback to Deliveroo discount codes, there s always savings to be made. All you have to do is perform a clickthrough from ShopBack s Deliveroo page where you will then be directed to Deliveroo s website. After which, you can shop normal as you would while earning Cashaback or extra savings from the latest coupons! Some of the other food delivery or food related stores available at ShopBack are Foodpanda and Eatigo.
About Deliveroo - A more convenient way to dine!
is a global online company that delivers food to the customers. It started in 2013, when the founder moved from New York to London. New York is a place where anything is possible, especially if you are a foodie, you can get anything right in front of your door when ordered. In London this facility was missing and thus, Deliveroo was born out of the necessity – to bring restaurants close to the customers.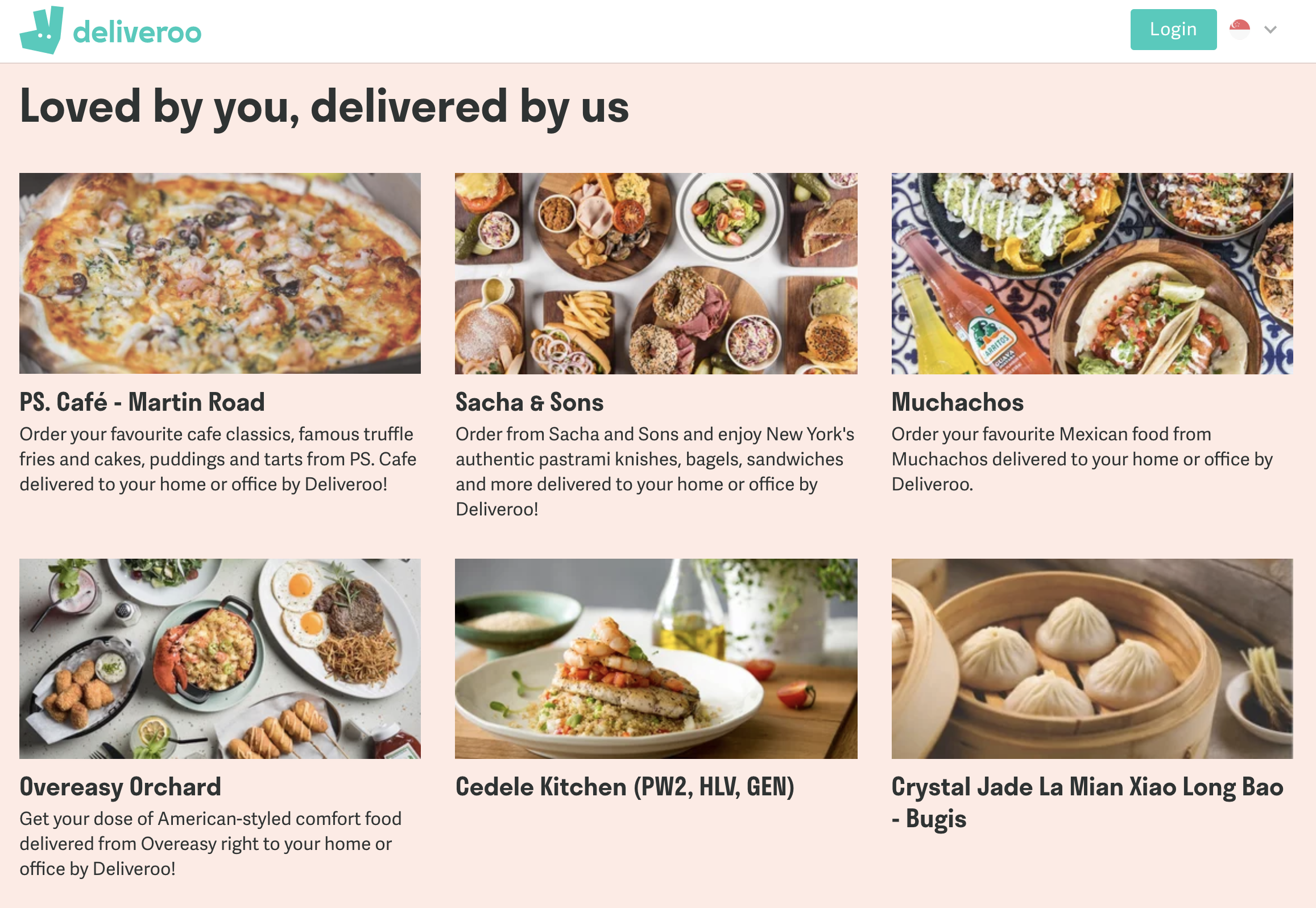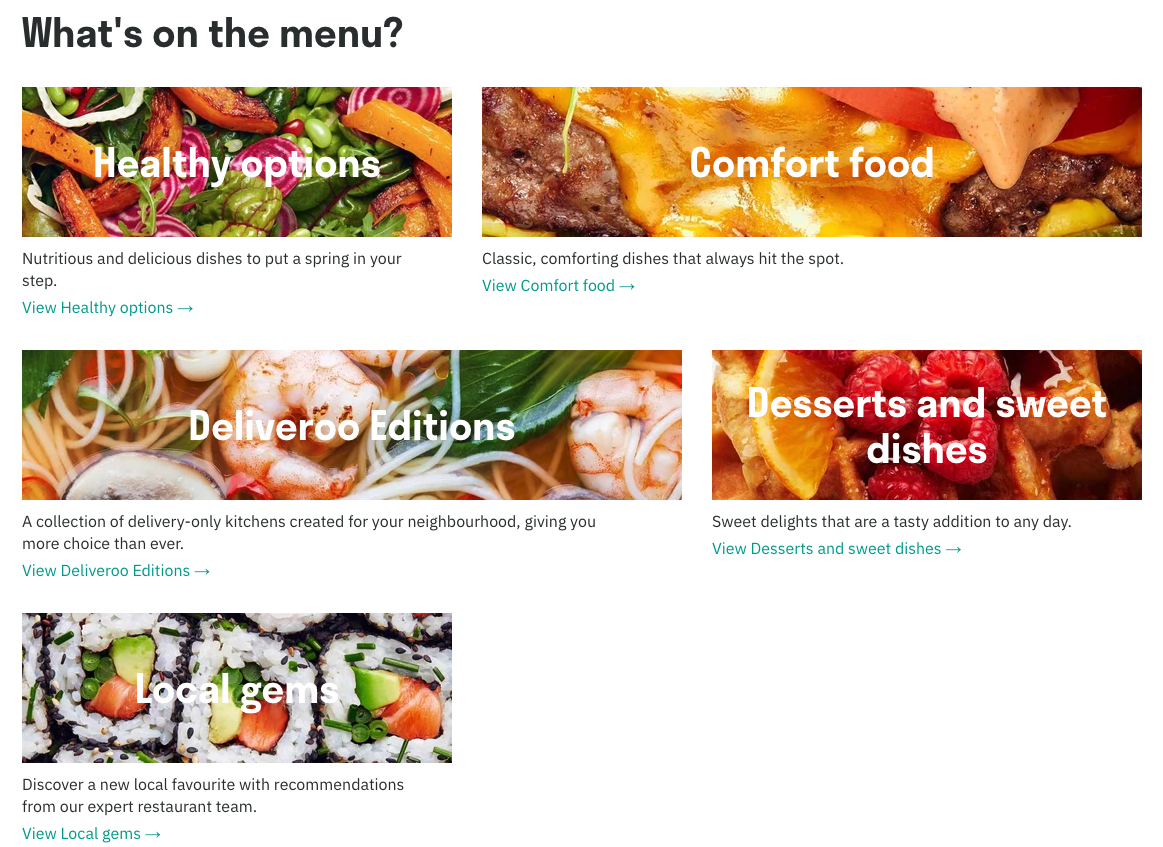 Explore the Singapore website of Deliveroo where you will be greeted with a wide variety of cuisines and food items. Some of the categories include
Healthy options: Delicious and wholesome

Comfort food: Food that you ve grown familiar with

Desserts and sweet dishes: For those looking to satisfy their sweet tooth

Local Gems: If you re looking to go Singaporean

Deliveroo editions: Choice of delivery-only kitchens
To view the restaurants available, all you have to is key in your postal code and you will be redirected to a page with all the choices available. You can then use the filter to help make it easier for you to make your choice. You can even pre-order your food 24 hours in advance in case the need ever arises.
Payment options at Deliveroo
The payment options: Deliveroo uses a minimum order value scheme, per time of the day.
Breakfast: Minimum order value is SGD$12.50 (from 8:30am to 11am)

Lunch Time: Minimum order value is SGD$12.50 (11am to 5pm)

Dinner meals: Minimum order value is SGD$18 (from 5pm to 11pm)

Delivery Fee: For minimum value and above, it is SGD$3.50. A surcharge of SGD$4.50 is added to the delivery fee for orders less than the minimum order value
Deliveroo insists on going cashless - for efficiency and security reasons - so only card payments are accepted. There s even a function for you to tip the delivery driver if you re very satisfied with the services rendered.
Deliveroo is flexible with regards to cancellation of orders - but it has to be within a reasonable period of time. Cancellations should be made before you see the status 'Started Order". Once the status has changed to "Start Order", you cannot cancel the order, because the partner restaurant has already started using the ingredients to prepare your ordered food. Payment will be reimbursed via the same mode of payment.
For the latest updates on the best Deliveroo deals:
For the latest Deliveroo promotions, promo codes and announcements, stay tuned to their various channels of communications:
Alternatively you can email them at [email protected], call them at +6531637074 or contact their customer service representative via their instant chat function.