Cruise Direct Coupon Codes, Promos & Cashback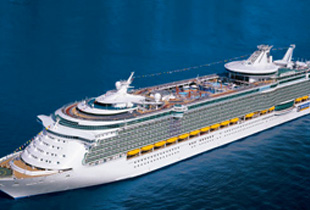 Last minute cruises from $199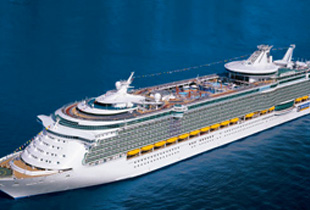 Cruise Direct: Book a cruise today!
100% Guarantee. Shop with confidence.
ShopBack must be the last link you clicked in order to get Cashback. If other website links are clicked after clicking through ShopBack, Cashback will not be tracked (E.g. coupon and deal websites)

If for some reason your payment made on merchant page has failed, do click through ShopBack again and re-do your purchases to ensure tracking is still active

Return to ShopBack and click through to the merchant every time you are making a new transaction.

If you are making 3 separate transactions on the merchant, you should click through ShopBack 3 times, each time before making a new purchase.

For more details: www.shopback.sg/terms-and-conditions
More about Cruise Direct
CruiseDirect: The Stress Free Way to Book Your Vacation
Imagine stretching lazily on the sundeck with a book and chilled drink in hand while looking over the endless azure sea. Sounds good? Cruise vacations have been getting very popular these days. You get to swim, gamble, rockclimb and do many activities without wasting traveling time. For families, a cruise vacation can cater to the different demands of kids and parents. For couples, a cruise vacation gives the opportunity for them to spend precious alone time together. For friends, a cruise holiday allows the chance for everyone to have fun and catch up with each other. Yet, many face the frustration of booking for their dream holiday. With so many cruise companies and prices to compare, it has become another headache for those just wanting a break.
At CruiseDirect, they want your vacation to begin from the moment you enter the website. Planning a dream holiday should not be tiresome and burdensome. By using the most advanced technology today, CruiseDirect has made booking cruises easy and hassle-free.
CruiseDirect has a 100% Guarantee Policy
With so many Internet scams and horror stories about people not getting the thing that they had purchased, CruiseDirect has adopted a 100% Guarantee policy. This means that CruiseDirect has the best rates that you can ever find as they work with the top suppliers in the industry. If you ever spot a cheaper price elsewhere rather than on CruiseDirect, CruiseDirect will allow you to pay the lower fare you found elsewhere. This is how confident CruiseDirect is in their deals and promotions.
Reasons to book with CruiseDirect
Usually when booking a vacation, an upfront payment is the requirement for your booking to be confirmed. With CruiseDirect, you only need to pay an initial deposit that is refundable. The rest? Pay at a later date! Worried that the price you pay is not the cheapest due to possible discounts and offers after you pay? Do not worry. Just book with CruiseDirect and if the fare drops before the final payment, the team in CruiseDirect will work to readjust the rate for you.
CruiseDirect deals wholly on cruises and nothing else. This means that the staff is well versed in anything cruise related so feel free to enquire anything about cruises! The best thing is that you are never just a number in a queue. All CruiseDirect customers get their own dedicated agent during the whole booking process to make it more convenient for the customer.
CruiseDirect has a very comprehensive cruise search engine. According to your desired criteria, you can search according to the cruise line, ship, departure port, destination and date. Your matches will then be shown on the cruise counter on the homepage so that you can find your dream cruise faster. To aid in your search in booking the right cruise, there are videos, pictures, weather guides and interactive maps to help you out in finding the perfect cruise.
In addition, bookings with CruiseDirect usually brings perks that you cannot get from elsewhere. Enjoy on board credit, free insurance, deep discounts and more!
Enjoy Savings with Last Minute Cruise Deals
Another way that CruiseDirect allows you to save is their last minute cruise deals. Booking last minute getaways has never been so cheap and hassle free. All you need to do is to pack up and head off to Sea!
Get Your Cash Back Via ShopBack Singapore
ShopBack Singapore understands that cruise deals are awesome but has something even more fantastic to offer: you get a 2% cashback!!! This means that you get a certain amount of money back from your purchase of the cruise deal! Just sign up for an account with ShopBack Singapore, click Get Cashback button on the merchant page and see your money being returned back to you within 1-2 days! It is that amazing and simple! There are no hidden conditions attached! So what are you waiting for?
ShopBack Singapore also offers cashback for all your other lifestyle needs. If you are looking out for an awesome dress to impress, head to Zalora where you can shop till you drop. Looking for cheap yet good food? Fave has food deals that are priced at unbelievable rates!
Otherwise, stay updated with CruiseDirect by following their Facebook page!