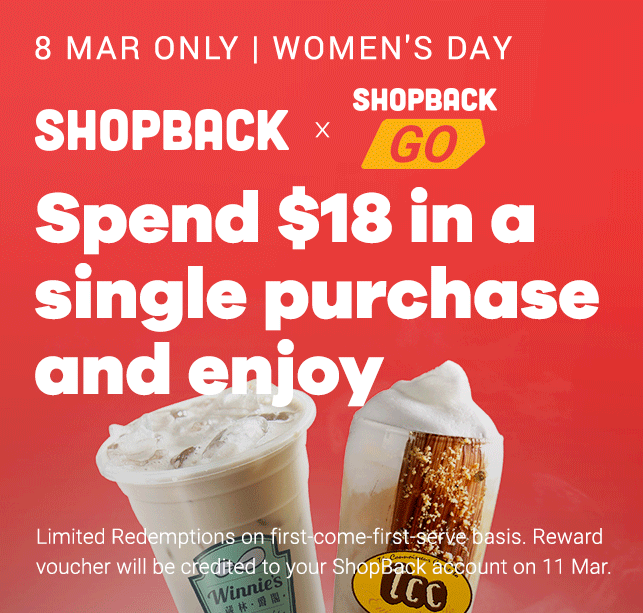 Terms & Conditions
- User will receive voucher for either TCC OR Winnie's, on a random basis.
- Limited to first 700 purchases made on any ShopBack online stores.
- Only successful orders made on 8th March 2020 will be qualified. $18 must be made on a single purchase, not accumulated.
- Orders that are not successfully tracked (i.e. missing cashback) will not be eligible for redemption.
- Free drink voucher will be credited into your ShopBack account on 11th March 2020.
- Redemption period is from 11th March to 30th April 2020.
- Limited to one item redemption per individual.
- Valid for all ShopBack users.
- ShopBack user must clickthrough this ShopBack to any store and buy within the same window to qualify.
- Store's terms & conditions apply. ShopBack will not be held responsible or liable for any any claims, damages, losses, expenses, costs or liabilities whatsoever resulting or arising directly or indirectly from the transaction.