Under Armour Discount Codes, Promo Codes & Coupons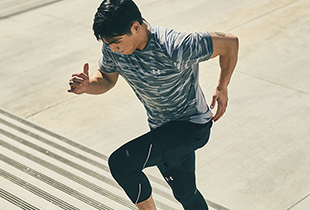 End of Season Sale from14th June 2018 - 15th July 2018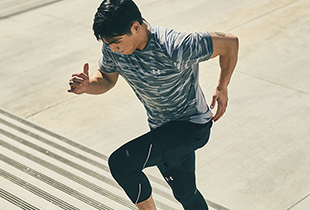 FREE Shipping on orders SGD$75 & more + FREE returns!
Get Cashback when you shop on Under Armour through ShopBack!
ShopBack must be the last link you clicked in order to get Cashback. If other website links are clicked after clicking through ShopBack, Cashback will not be tracked (E.g. coupon and deal websites)

If for some reason your payment made on merchant page has failed, do click through ShopBack again and re-do your purchases to ensure tracking is still active

Return to ShopBack and click through to the merchant every time you are making a new transaction.

If you are making 3 separate transactions on the merchant, you should click through ShopBack 3 times, each time before making a new purchase.

For more details: www.shopback.sg/terms-and-conditions
Recent Articles
More about Under Armour
Under Armour: The idea that became a world phenomenon in sports apparel
Under Armour was borne out of an idea. The idea of changing the way athletes dress forever. Kevin Plank, the man behind that idea then set about putting thought to realization.
This success story started all the way back in 1996 when Kevin Plank, then a special teams captain for the University of Maryland, came was struck with the realization that there has to be a better way than having to change his cotton t-shirts multiple times during two-a-days training as a result of it being all soaked in sweat. He then challenged himself to come up with a solution. That solution was the original 0039 Compression T-shirt which spawned the highly successful sports apparel brand, Under Armour.
As testament to the product's reliability in maximizing comfort and performance, Under Armour has along the way garnered some endorsements from big names such as swim star Michael Phelps, American Football Hall Of Famer Ray Lewis, international film star and pro wrestling phenomenon The Rock and the soccer team Tottenham Football Club. This list is set to grow in the near future.
Be at the forefront of sports innovation when you get your affordable Under Armour Apparel during an Under Armour sale or by using an Under Armour promo code or and Under Armour discount code
"To make all athletes better through passion, design and the relentless pursuit of innovation." That is the mission statement of Under Armour. To aid them in accomplishing that mission, Under Armour employs extensive use of technology and innovation to craft only the best sports apparel for athletes worldwide - be it for football, rugby or running. The most famous of these innovations are the Under Armour HeatGear and the Under Armour ColdGear. The Under Armour HeatGear keeps athletes cool, dry and light no matter how harsh the training or environment is whilst the Under Armour ColdGear keeps athletes warm when the temperature dips. So no matter the obstacles, Under Armour keeps you at your most comfortable best and through the finish line. To help you take your first steps to athletic excellence, you can get Under Armour's performance-maximizing gear at affordable prices when you take advantage of a sale, a promo code or a discount code.
Shop during an Under Armour sale or with an Under Armour promo code or Under Armour discount code to make the most out the brand's full lineup of sportswear innovations
Under armour has in its portfolio a lineup of other excellent products steeped in innovation and technology to help you in your athletic endeavours which you can at great prices with the help of a sale, a promo code or discount code:
Charged Cotton: When Under Armour first started out, cotton was its nemesis. It holds down sweat thus weighing you down.This technologically advanced material is cotton made many times better. It dries so much faster, feels incredibly soft and stretches to fit you better.
UA Tech: This was the tech that started the whole revolution in "performance" gear. Only this time around, they've enhanced it to make it softer and more comfortable. It features ultra-soft and comfortable material that wicks sweat and dries faster whilst also minimizing odour.


Cold Black: The Cold Black technology makes it feel like as if you're working out under the shade. Heat and harmful rays are reflected through the use of dyes crafted with revolutionary Cold Black technology with additional minimum UPF 30+ sun protection.
Recharge Suit: The Under Armour Recharge Suit aids the athlete's body in recovery so they'll be at their best in the shortest time possible. Athletes will feel 50% less fatigue, 50% less soreness and 30% more power post-workout.
The Under Armour online store
Under Armour maximizes its reach to unprecedented level with the Under Armour online store. Here you can pick and choose from the wide range of Under Armour products - from tops, bottoms, bags, gloves, headwear to socks - all at the comforts of your own home. All it takes is just a few clicks and you're one step closer to improving your athletic performance. You can also check out their Outlet section for discounted items. Another great way to get discounts on item is to shop during an online sale or when you input a promo code or discount code when making your purchases.
Maximum performance with minimum impact
You can guarantee your peace of mind whenever you purchase an Under Armour product. Founded on core values of Innovation, Inspiration, Reliability and Integrity. This means all of their products have minimum social and environmental impact. These include certain measures such as being against the use of forced and child labour, respectful treatment of staff, non-discriminatory employment practice, cultivation of a safe working environment, prompt and sufficient concession of wages and benefits, humane working hours, compliance of environmental regulations and an ethical approach to business.
Save even more with ShopBack when you shop during a sale or with a coupon code or discount code
Be at the top athletic performance and savings when you shop at Under Armour with ShopBack. When you shop at under Armor with ShopBack you'll get rewarded with up to 6.0% Cashback. You can accumulate these savings further when you shop during an Under Armour sale or when you use an Under Armour promo code or an Under Armour discount code. More savings means more Under Armour apparel you can get your hands on. So do remember to keep ShopBack in mind whenever you shop at Under Armour - especially during the event of an Under Armour sale.
Burn off those CNY calories with Under Armour Chinese New Year deals!
After all those feasting and CNY goodies, you might be looking for ways to burn them all off. And to do that properly, you're going to need some proper gear. So be sure to look around for Under Armour Chinese New Year deals to help you save while you look for your exercise gear for more savings.
Be at the forefront of everything Under Armour especially a sale, promo code or discount code
Make sure you save at every opportunity you get by staying connected with Under Armour. Get the latest updates on new releases or details on an Under Armour sale, Under armour promo code or Under Armour discount code when you subscribe to these channels:
Be sure to also regularly keep an eye out on ShopBack for some of the best deals on Under Armour.