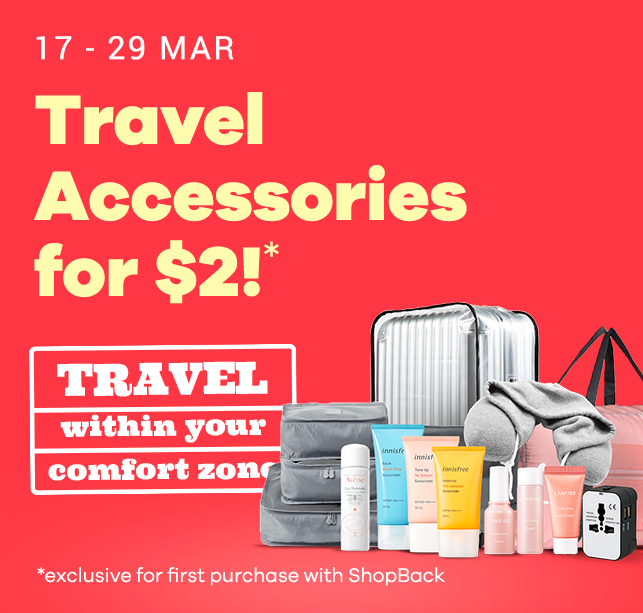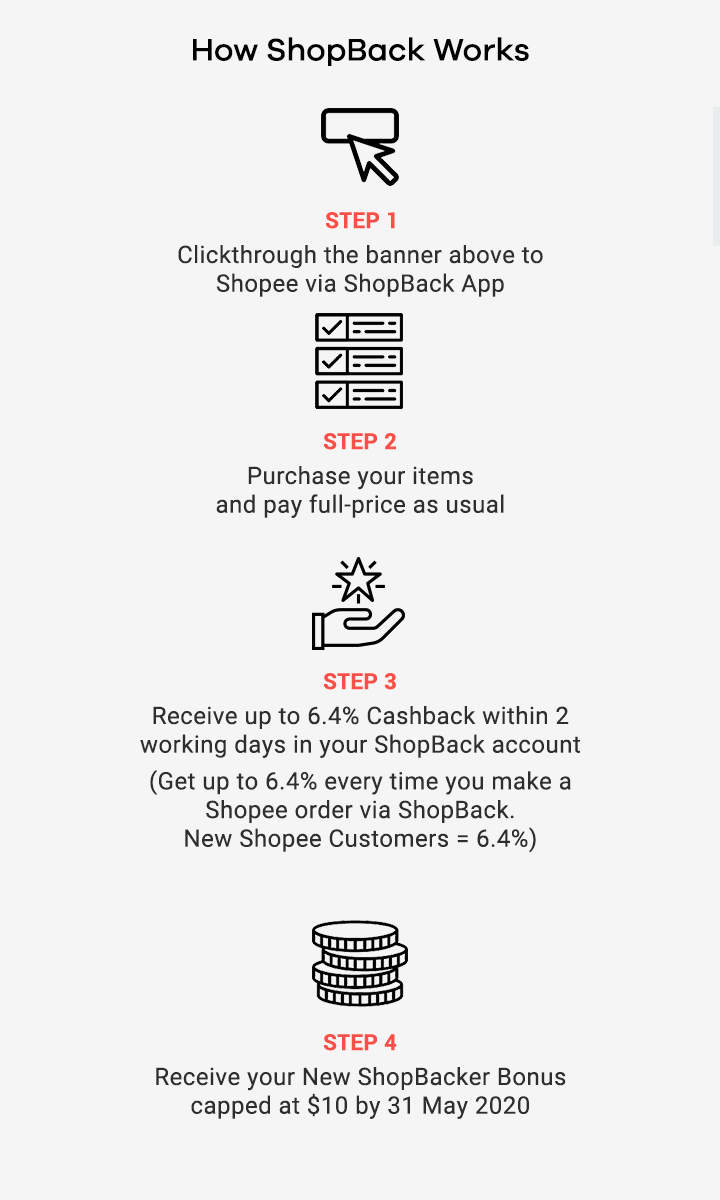 Terms & Conditions
Valid from 17 Mar 2020, 0:00 - 29 Mar 2020, 23:59.
App-exclusive promotion, only purchases made from Shopee app via ShopBack app would qualify for Bonus Cashback.
Cashback is capped at $10 with a minimum spend of $2 per order.
Valid for first-time purchase on a registered ShopBack account only.
Valid for new ShopBack users only. New ShopBack users are defined as individuals who have registered with ShopBack and have not made any purchase using ShopBack. If you've made a purchase on Shopee but is a new ShopBack user, you will still qualify for the Bonus Cashback.
Bonus Cashback will be credited into user's ShopBack account once the cashback turns to confirm (purchase has to be made from 17 - 29 Mar 2020).
Any rejected/cancelled/refunded/exchanged or returned purchases will be disqualified from the promotion. Purchases with missing cashbacks will not be eligible.
Any purchases suspected of fraud will be disqualified from the promotion with immediate effect.
ShopBack reserves the right to change or withdraw the promotion without prior notice.