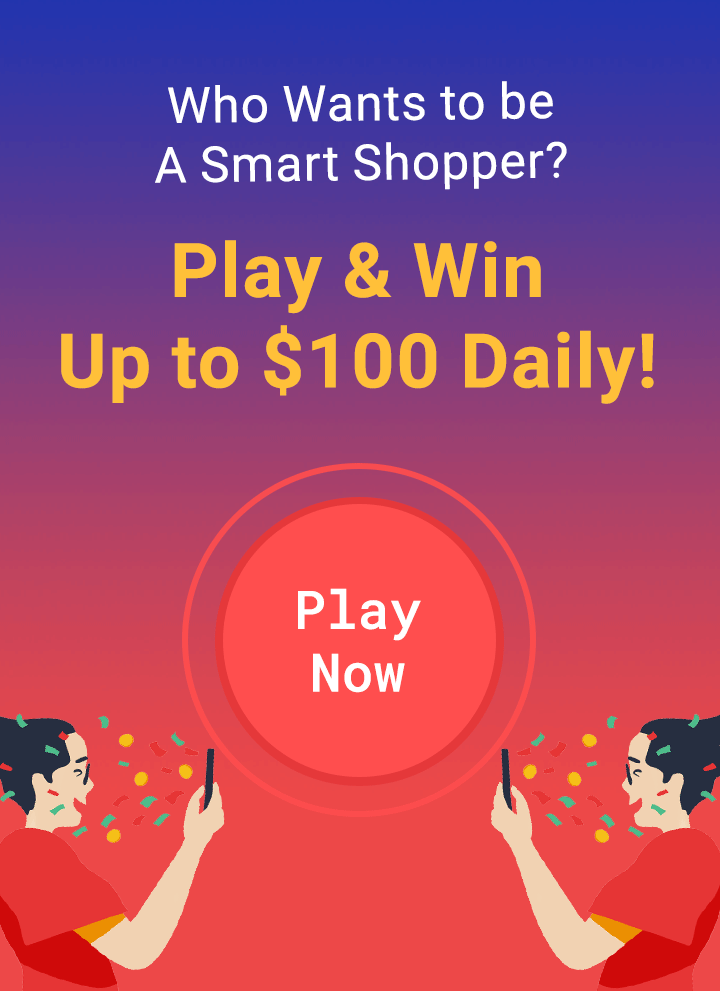 Terms & Conditions
Qualifying period is from 30 Apr 2018, 0:00 - 4 May 2018, 23:59.
Limited to one play per day. ShopBack users may play again the next day from 0:00.
To be eligible to participate,
1. User must have a legitimate ShopBack account
2. Downloaded the ShopBack App prior to playing the game
3. Logged in and clicked through the ShopBack App to play the game.
ShopBack reserves the right to terminate duplicate accounts and withdraw the Cashback prize given to the user if user is suspected of fraudulent intent (creating multiple ShopBack accounts) or has violated any t&cs.
Prizes will be credited into user's ShopBack account within 2 working days.
Should a ShopBack user receive 2 or more Cashback prizes on the same day, ShopBack reserves the right to withdraw the subsequent Cashback prize from the ShopBack user's account.
ShopBack reserves the right to change the terms and conditions anytime without prior notice.
FAQ
Is this a sure-win prize? No, the prizes are random and you may or may not win anything. But here's a hint: the faster you are, the better your chances.
Can you play more than once per day? No, you can only play once per day. But you may play again the next day.
What time will the game be refreshed? You get 1 new chance to play from 0:00-23:59 daily.
Is there a maximum number of prizes to win? You can win up to 5 times from 30 Apr - 4 May, once per day.
How do I play the game on desktop or mobile browser? You can play the game only via the ShopBack App.
How will I get my prize? Your Cashback prize will be credited directly into your ShopBack account within 2 days. You will be able to withdraw your Cashback prize after 14 days.
What are the prizes? The prizes consist of the following:
$100
$50
$20
$10
$5
$2
$1
$0.50
$0.30