Shopee Mobile App · Promo Codes & Coupons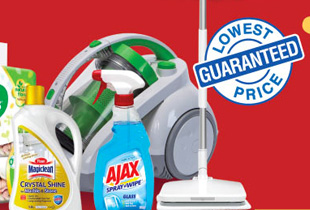 Spring Cleaning Edit: $3 off min. spend $20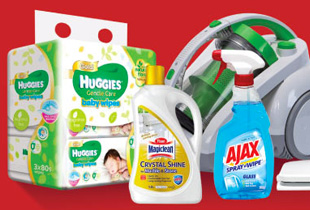 Spring Cleaning Edit: $5 off min. spend $50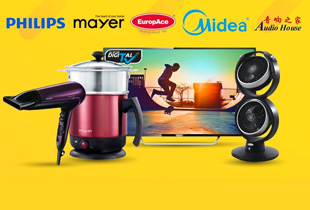 Brand Appliances Sale: Up to $30 off Promo Codes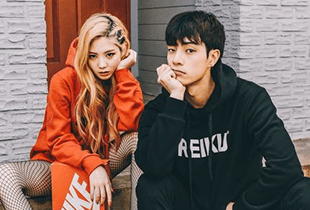 Discover daily up to 80% off great markdowns
From 7 Dec 2017 0:00 onwards, you will no longer have to submit your orders via the Google Form. Simply, shop through the ShopBack App to Shopee's App to enjoy your Cashback.

For orders made before 7 Dec, please submit your Order IDs by 15 Dec 2017 here: https://goo.gl/forms/ge18nLDPiPR7TTGg2. Please note that any late submissions will not qualify for Cashback. Cashback will be tracked within 7 days after your form submission.

Cashback will be tracked at the lower amount but will be uplifted once Shopee confirms that the order is made by a new customer.

Final Cashback amount will be reflected only after 75 days from your order date.

For more details, check out: www.shopback.sg/terms-and-conditions
Recent Articles
More about Shopee
Shopee promo codes help you to save more, get anything you possibly need with Shopee!
Using Shopee promo codes let you save more on your shopping. In need of home and living products to furnish your new home? Need electronics to replace that broken speaker at home? Or clothes and makeup for a formal dinner you'll be attending next month? No worries, Shopee's got your back. You can get virtually anything you could possibly need over at the Shopee app, be it things to satisfy your hobby and leisure time, or even toys for your kids and babies if you're a mother. Check out the Shopee sale and discount code we have lined up for you, which you can now benefit from with the Shopee codes available. It's not everyday that you get a Shopee voucher code or Shopee promo code knocking on your door, so don't miss out on the chance to get the things you need at great prices.
Get healthy with Shopee Singapore
Tons of great loot is up for grabs on Shopee Singapore. Utilise your Shopee promo code, voucher or coupon to get great health products at even greater prices today to get fantastic lifestyle deals. This includes health products to ensure smooth and supple skin. Healthy skin can be promoted with the April shower scrub. This magic stone scrub is one hundred percent natural and is very effective in ridding your skin of dead cells. This restores your skin to its usual, healthy glow, and ensures healthy regeneration of new cells. You can rejuvenate your skin with many more health products like this. Get them all on Shopee with the upcoming Shopee sale and promotions. You can also help spread the word by buying their merchandise in this Shopee Singapore deal.
Get beauty products with Shopee Codes & Vouchers
Ever wanted to get your hands on the latest Korean or Japanese beauty products, but could never seem to find them locally? You won't have to fret with the help of Shopee. With resourceful retailers bringing the best of makeup and beauty products to you from all around the world, you can now keep abreast with the latest makeup trends. For instance, try the Coverking or Waterking makeup sponge, which is trending in Korean markets currently for its good coverage. It allows for well-hydrated skin with mineral water, and also lets your skin look radiant and beautiful! You can now get it at great prices this Shopee deal and Shopee discount codes. You can use the Shopee promo code, or Shopee coupon code to redeem a coupon from this. So don't miss out on the Shopee code, get all your makeup and more today!
Let Shopee online give you a makeover that is worth your while
There is a stigma against cheap makeover, as if it costing less means that it has poor quality. Let Shopee prove you wrong! Over at Shopee Singapore, you can find not only beauty products for the ladies like lipsticks and nail polishes but also grooming products for men like pomades and aftershaves. Plus, you can get them off a Shopee sale and discount codes! You could even get them with a Shopee voucher code and Shopee promo code if you have any! Whatever it is, Shopee online gives you a great way to look good, without having to spend too much.
Shopee helps you dress up to impress anybody
If you are looking for some new clothes, pop on over to Shopee for some cute selections at great prices. Shopee is not short on dresses, tops, shorts, skirts… You name it. Pop on over to Shopee and select "Women's Apparel" to see what we are talking about! Be sure to use Shopee discount code and Shopee coupons if you have any! These Shopee codes will help to buy as many of these lovely clothes as you can.
Get well-equipped with Shopee electronic accessories as well
In this modern age, our phones are basically inseparable and that means that we have to do what we can to keep it close and keep it alive. Luckily for you, Shopee some pretty handy items to do those for you. You can find cables, power banks and even spare phones available on the Shopee app. For great prices, catch them during Shopee discount codes and Shopee sales. Otherwise, other ways of keeping prices low include using Shopee promotions like Shopee coupon codes. Shopee mobile is definately the place to go to for your every need!
Get cashback when you shop with Shopee App with ShopBack
You can get up to 10% Cashback when you shop with the Shopee app via ShopBack's webpage. And that 10% Cashback may even be compliant with some of the Shopee voucher code that you may have. That means, you get to save much more when you have both the Shopee promotion code and when you shop through ShopBack!
The ultimate tip on knowing when to shop on Shopee app is to keep yourself updated. You will get the latest Shopee codes, and you will know when the sales are coming up. Also, when all the new products are being pushed out. This way, you will be able to time your Shopee promotion code for the best offer that you are going to get. You can keep yourself updated with the latest news from Shopee on their Facebook and Instagram pages!
Other great deals on ShopBack Singapore aside after Shopee!
Shopping on Shopee is great fun, especially when there are promotions, you wished it would never end. We know that. Do you want more shopping deals, you can find a list of grocers on ShopBack that are available for Cashback here! Some of these include GoFresh, iHerb and Honestbee! Be sure to apply the useful tricks like the Shopee promo codes to save up on your purchases! Last but not least, make your purchases on ShopBack to save up even more with Cashback!