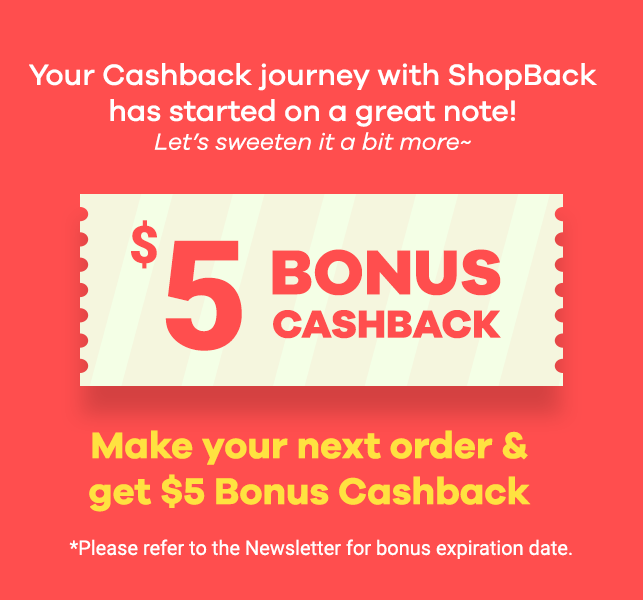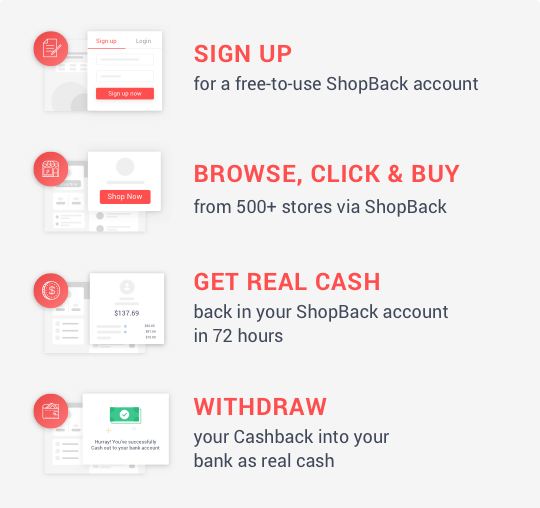 Terms & Conditions
Users must make a second order to qualify for the additional $5 Bonus Cashback, on top of the $5 Bonus Cashback from their first order. This means that after receiving $5 Bonus Cashback from your first purchase from eg. Asos, you will receive another $5 Bonus Cashback after your second purchase from eg. Nike.
Your first and second purchase can be from the same merchant.
Order must be made within 3 days after receiving the bonus email (specific date is indicated in your email).
Valid only for ShopBack customers with bonus email and have already made their first purchase on ShopBack.
The $5 Bonus Cashback is additional on top of existing Cashback user receives from the merchant.
This offer is not applicable for ShopBack GO purchases
Order must not be cancelled, refunded or exchanged in order to qualify for the additional bonus Cashback.
ShopBack reserves the right to amend, pause, withdraw the terms and conditions without prior notice.
$5 Bonus Cashback will be credited at the end of the next month once the second order is tracked.