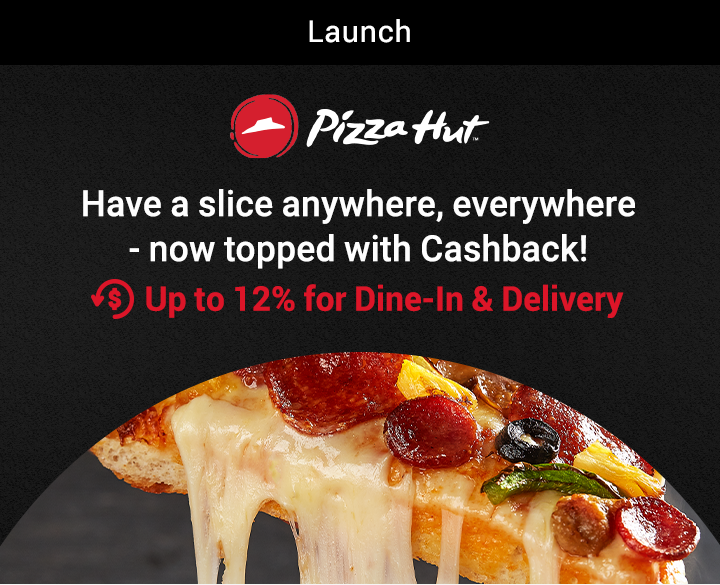 Dine-In Deals via ShopBack GO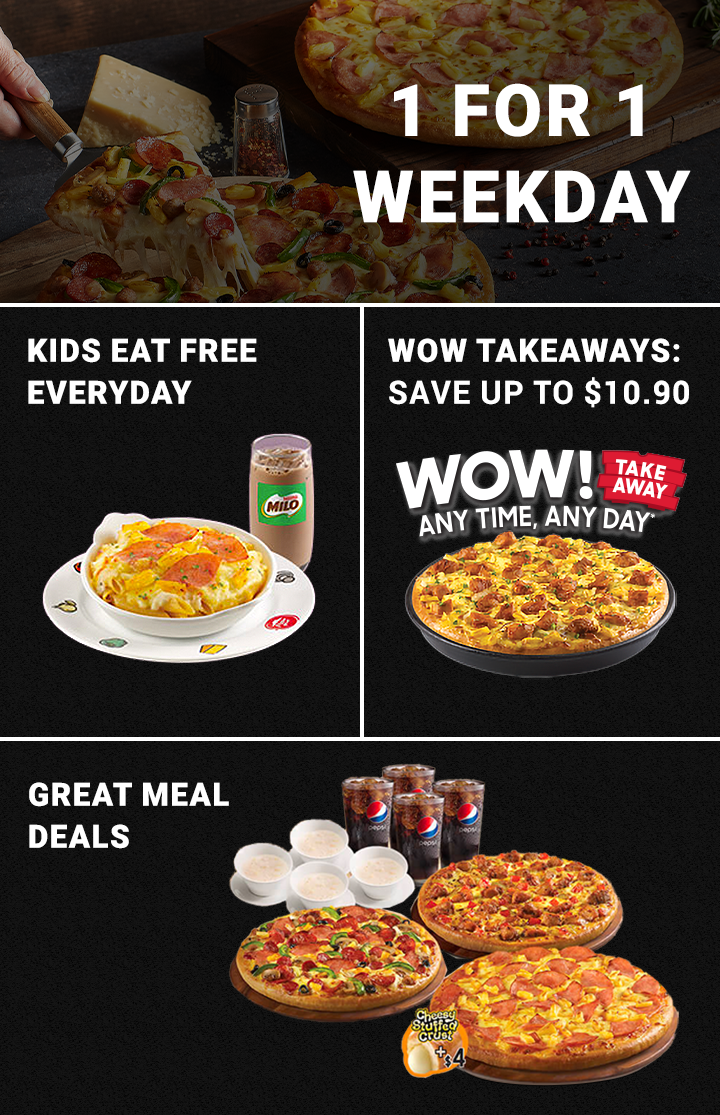 Interesting Facts about Pizza Hut:
Pizza Hut has certainly come a long way since its humble beginnings in 1958. They're one of the largest pizza chains on earth, but how much do you really know about them? Before sinking your teeth into a delicious slice from Pizza Hut, have a pizza these fun facts:
#1: Pizza Hut Perfume existed!
In late 2012, Pizza Hut Canada released a limited edition pizza-scented perfume that smelled like "fresh dough with a little bit of spice". Even the packaging resembled mini pizza boxes! Not many people got to try it for themselves, though, as only 100 lucky fans in Canada won bottles of this fragrance while a Twitter contest gave a select number of American pizza fans a chance to win the perfume. Later on, it was reportedly resold on eBay at around $495 a pop.
#2: Say "yes" with Pizza Hut
Popping the big question can be a nerve-wrecking occassion, which is why Pizza Hut America offered 10 engagement party package for $10,010 each in 2012. The package includes: a limo, a ruby ring, fireworks, flowers, a professional photographer and a $10 dinner box which contains a pizza, five breadsticks and 10 cinnamon sticks.
#3: Taking pizza to infinity and beyond
Over the last 61 years, Pizza Hut has pushed boundaries on where they've delivered their pizzas — the White House, the top of Mount Kilimanjaro and even to outer space. In 2001, they became the first chain to deliver a pizza to space. The stunt, which includes a 30-foot-wide ad on the side of a rocket, reportedly cost them over $1million, as the pizza recipe had to undergo "rigorous stabilised thermal conditions" before it could be sent to Russian astronaut Yuri Usachov onboard the International Space Station.
#4: Shooting for the moon
In 1999, the organisation's executives expressed interest in an out-of-this-world marketing plan — they wanted to laser the Pizza Hut logo onto the face of the moon. The plan was scrapped because for the logo to be visible from space, it had to be the size of Texas, which would've costed teh company hundreds of millions of dollars.
#5: Online delivery, before it was cool
No matter how you slice it, it's undeniable that Pizza Hut has been an innovator in the industry. Since 1994, they've started taking online delivery orders, in a collaboration with The Santa Cruz Operation created PizzaNet. The first pizza order was for a Pizza Hut pepperoni pizza with mushrooms and extra cheese.
#6: Piping hot pizza, every time
As part of Pizza Hut's "Hot Dot Likes It Hot" service, customers are guaranteed a hot and delicious pizza on time, every time. Otherwise, they're entitled to a large pizza for free! The "Hot Dot" sticker pasted on the side of the take-out box is heat-sensitive and thermo-chronic. It is black but when the pizza is piping hot, the word "HOT" appears in bold red.
#7: In (pan) pizza, we crust
There's nothing like Pizza Hut's pan pizza, which is a deep-dish, thick crust pizza completely made in a pan with a signature oily crust. In fact, this is the pizza chain's most popular option — it achieves an overall 85% customer satisfaction consistently. Pizza Hut Singapore even began dishing out a new-and-improved Pan Pizza crust in 2018 that continues to be a crowd favourite until today.
#8: The stuffed crust that Trumps them all
More than 20 years ago, Pizza Hut pioneered the stuffed crust and convinced everyone to start eating their pizzas crust first. But at first, they struggled to sell the new iteration of pizzas until Donald and Ivana Trump agreed to star in an advertisement for the company in 1995. Thanks to the stuffed crusts, Pizza Hut added $300 million in sales in the first year following the ad. It is now a multi-billion dollar business for the chain!
#9: They're the best in Singapore
If you're craving for some pizza, there's really no better choice than Pizza Hut, especially in Singapore. The pizza dough is made fresh daily in stores and, if you don't feel like leaving the house or your office, just order in! After all, they have the largest pizza delivery network in Singapore. This explains why over 22 pizzas are sold in Pizza Hut Singapore every minute (which doesn't include the number of individual slices sold at express stores).
#10: Deals aplenty
Pizzas might appear to be expensive but that's not the case at all. Pizza Hut is known for being quick and affordable and let's face it — nothing tastes as good as getting a good deal out of your meal. In Singapore, not only do kids get to dine for free in-store, but both students and senior citizens enjoy special deals between 1.30PM to 5.30PM on weekdays. During this time, students can enjoy meals between $5.90-$6.90 with a valid student pass while senior citizens can enjoy a 50% discount.
...and, for a limited time only, head on over to any Pizza Hut Singapore restaurant to score a 1-for-1 deal on mains when you dine in. Offer is valid until 31 March 2019 all day on weekdays. Terms and conditions apply!