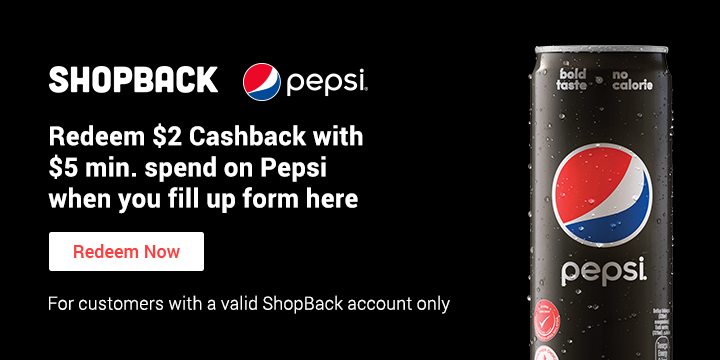 Terms & Conditions:
Promotion: Get $2 Cashback when you spend a minimum $5 on Pepsi at valid stores in Singapore.
To qualify for $2 Cashback ensure that you:
1. Have a valid ShopBack account
2. Received an SMS from Pepsi after you have spent min. $5 at participating stores
3. Filled in the google form at goo.gl/VTpqwQ
Cashback bonus:
- Promotion valid for Pepsi purchases between 15 June 2018 and 31 July 2018.
- All bonus Cashback will be credited into your ShopBack account by 31 Aug 2018.
Pepsi & ShopBack reserves the right to amend the T&Cs accordingly.