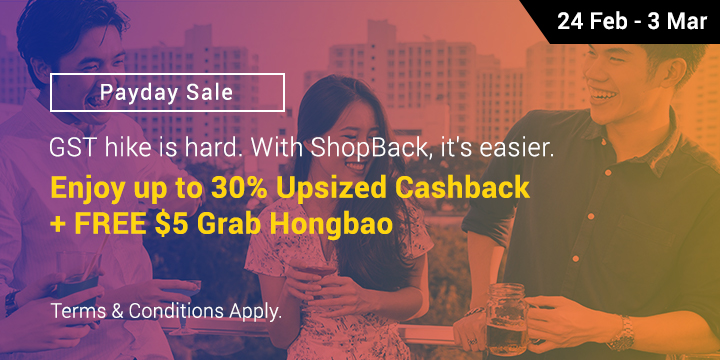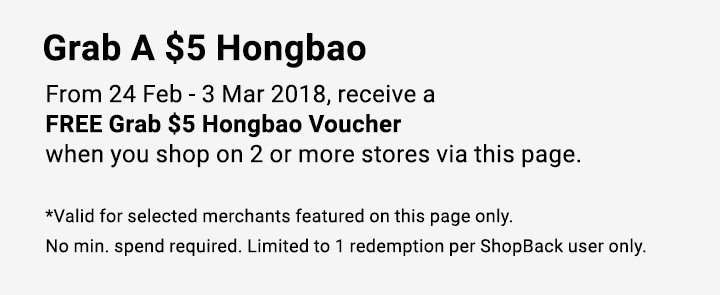 Goods
Yes folks, it's confirmed - the Budget announced a GST hike of 2% and GST imposed on digital goods & services (read more here). On the bright side, here are a list of tips to save smarter online and offline (with Cashback, of course) to help you tackle the hike. If you have to spend, be sure to spend it The Smarter Way.
Fashion
For beauty and electronics, consider stores such as iShopChangi where you have the flexibility to purchase online before your flight and then collect your tax-free items at the airport and, get $9 Cashback for your purchase. Online fashion retailers may also help you save on fuel cost, that you would've otherwise incurred going to a physical mall, with free delivery and returns.
Digital Subscriptions
With the introduction of tax on digital goods and services, the cost of subscription services such as netflix, spotify and app store may increase. Get the most out of your in-app purchases and app downloads at ShopBack with up to 5% Cashback on App Store.
Dining
Eating out may be a tad more expensive than usual with the 2% hike, however, you'll be happy to know that you're still able to enjoy Cashback on dining reservations. Cooking at home may also be a more cost-saving option compared to dining outside - Honestbee and food delivery services from Foodpanda and Deliveroo gives you a wider variety of options to choose from.
Travel
While you work hard this year, don't forget to take a break to recharge your batteries. Here's how you can maximise your travel savings from the start and end of your trip from hotels, flights, activities, insurance and travel essentials. Read our Japan travel guide for more tips.
Personal Upgrading
With the future focused on a digital smart nation and the constant need to improve our skillsets to be relevant for the future, consider taking a few courses from Udemy to upgrade your skillsets this year.
An Alternative to Foreign Domestive Helper Levy?
Instead of getting a full-time helper, consider engaging a part-time helper from Helpling with Up to $30 Cashback to save you some costs.
Apply To Become ShopBack's Chief Shopping Officer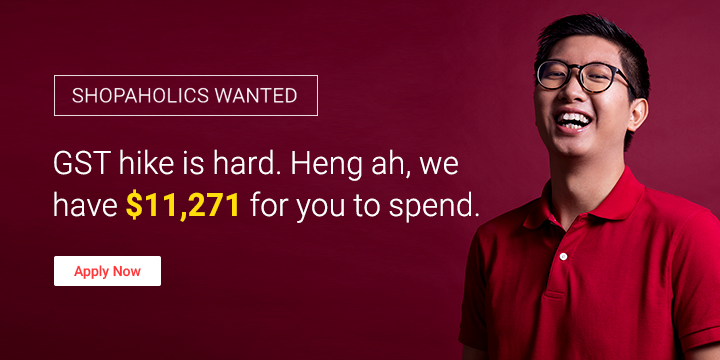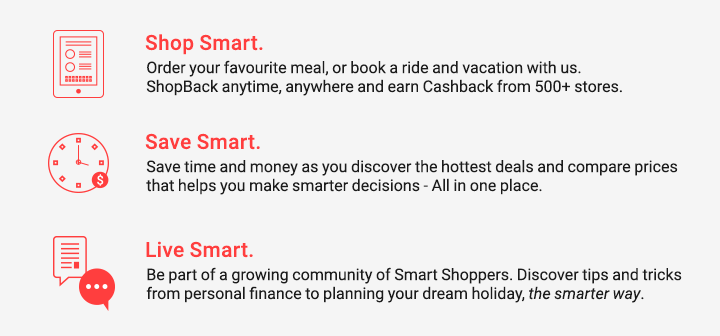 Forget about getting payday loans. Spend your paycheck wisely with these exclusive payday promotions from ShopBack Singapore!
Pay Day is finally here! It is perhaps THE one day that most of us look forward to every month, without a doubt. Alas, payday is also the day whereby you get to enjoy a fleeting moment of richness before the reality of having to pay bills, loans or insurance sink in.
That aside, the reason why most of us look forward to payday is mainly because it means more cash on hand for us to buy and indulge in the things we want! This means having the monetary means to dine at that particular cafe, book that long-awaited holiday, purchase a wardrobe full of clothes or stock up on your day to day necessities. Of course, all that spending might leave you relatively broke weeks before the next payday. Instead of raking up high credit card bills or getting a payday loan, ShopBack Singapore offers you incredible payday offers that will really stretch your dollar! Here are some ways you can really maximise your paycheck without squandering it all away even before the end of the month!
Book your entire holiday package, from flights to hotels through ShopBack Singapore
There is nothing more gratifying than finally booking that long-awaited trip after payday. To make the most out of your holiday, simply make use of flight booking sites such as Expedia and Trip.com to search for the best flight ticket deals! Moreover, knowing that payday is the time whereby most people are likely to be checking out flight tickets, there are regular payday offers for you to snag even cheaper flight tickets!
The next step that follows after purchasing your flight tickets would be to look for accommodation. With hotel booking sites the likes of Hotels.com and Booking.com, you can easily browse through numerous accommodations, ranging from luxury and boutique hotels to hostels and bed & breakfast. Similarly, keep a lookout for exclusive payday promo codes while searching for your holiday accommodation. That way, you will still have some leftover budget for shopping on your holiday!
Enjoy convenient delivery and discounted prices when you shop for your groceries online
With payday, it also signals the time for you to start stocking up on your groceries and household necessities. Instead of lugging all your heavy groceries and household essentials home, why not have your groceries delivered conveniently right to your doorstep? Shop for all your groceries and household essentials with honestbee and GoFresh. In addition to the convenience, you can enjoy discounted prices on your household purchases thanks to the regular payday discounts! This is definitely a privilege you get to enjoy simply by shopping for all your groceries and household essentials online!
Instead of splurging on an expensive meal, why not enjoy an equally delicious meal right in the comfort of your home?
Rather than spending your paycheck indulging in an expensive meal and having to brown-bag your lunch till the next payday, you can still enjoy an exquisite and delectable meal without having to burn a hole in your pocket! Dining reservation apps the likes of Eatigo allows you to enjoy incredible discounts on your food bill when you head down to the restaurants at certain timings. Likewise, tuck into mouthwatering meals in the comfort of your home with food delivery services such as Foodpanda and Deliveroo. The best part is that you can make use of various payday codes available to enjoy great savings on your meals! Essentially, you get to eat more while paying less!
Keep your eyes peeled for online payday sales on your favourite fashion shopping sites!
Of course, there is nothing like engaging in some retail therapy once payday is here. Thanks to the numerous online fashion shopping sites such as Zalora and ASOS you can easily shop for the latest fashion wear! Additionally, browsing and shopping online is much more convenient as opposed to jostling with the crowds at physical stores. Furthermore, these online fashion shopping sites offers numerous payday codes so that you can maximise your paycheck and stock up on more new apparels!
Similarly, payday also means that you can finally stock up on new shoes or makeup products! Together with payday sales on fashion apparels, there will definitely be exclusive payday promos on all your favourite accessories as well. Perhaps your work shoes are starting to wear off, simply check out Melissa Shoes for a new pair! Or say you are considering trying out that bold red lip colour for work, simply check out the range of lipstick and makeup products on Sephora! With the various payday discounts, you can get a new look without having to spend all your one month's paycheck!
After all that hard work, it is time to treat yourself with a spa or engage in fun activities!
Pay less and enjoy more with relaxing spas or fun activities! Thanks to Fave by Groupon, you can get the best deals in town on your favourite lifestyle activities. Whether you are looking for a Balinese massage or planning to try Go-Karting, you will certainly enjoy guaranteed savings. If you are worried that you might end up spending your paycheck, fret not! There are plenty of payday promos and deals available so that you still have some leftover cash to put into your savings!
We know you look forward to payday every month. That's why ShopBack Singapore is giving you these amazing payday deals!
By now, you would definitely be aware that ShopBack Singapore is committed to ensuring that you get the best deals on your lifestyle essentials and wants. And there is no better way to ensure that you get the most savings than giving you cashback on all your purchases! When you shop at these merchants through ShopBack Singapore, you are essentially getting your money back for every dollar spent! With the plethora of payday coupons that you could use for all your online purchases, that gives you even more reason to look forward to payday!