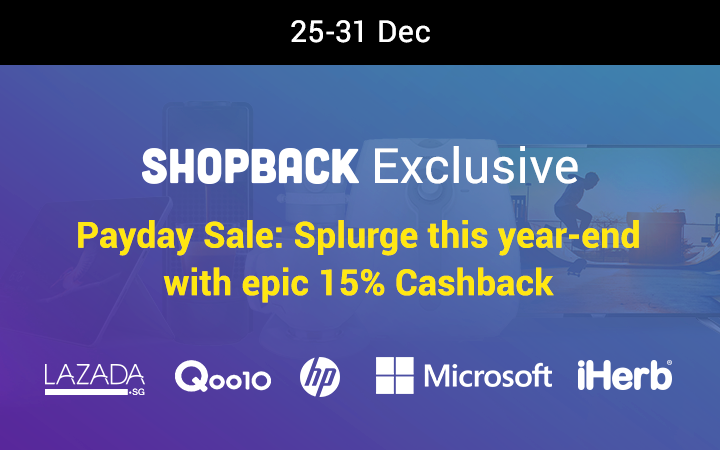 Getting your first paycheck can be both exciting and scary at the same time! Torn between the freedom to spend your hard-earned money and save up for a rainy day? No worries, we'll share some tips and tricks with you. ;)
"With great power comes great responsibility" – Marvel
1. Plan Your Salary
The first step to making smarter financial decisions is to be aware of your spending habits. When you plan for your first pay, you don't just plan for your first pay but those subsequent paycheques that will start coming in too. The rule of thumb is to save 20% of your salary for emergency funds and future use + set aside 50% for expenses + 30% for future investments.
2. Save 20% Of Your Salary
One tip is to transfer your salary into a different savings account with high interest rates.
3. Allocate 50% For Expenses
This may include student loans, paying off insurance plans, contributing to household bills and shopping.
4. Invest With The Remaining 30%
Rather than leaving all your remaining money in a savings account with very low interest rates, you can invest your money. This does not have to be high-risk and complicated, you can always start with a low-risk, monthly sum.
To learn more about personal finance and tips on savings / investments, check out Udemy and earn up to 30% Cashback via ShopBack>>
Now that you've got these tips at the back of your hand, let's shop on a budget!
Travel Tips
Compare fares, book in advance and utilise the sale season
Travel during the off-peak season; Fly during odd-hours and schedules
Backpack, travel light and avoid baggage fees
Mingle with the locals and shop at local markets
Take public transport / bicycle
Stay in hostels or CouchSurf and talk to other budget travellers
Cook your own meals and pack it along with you
Research for free attractions, venture to off-the-beaten-path locations and enjoy the beauty of the country you're in
Use an International Student Identity Card (ISIC) for discounts
Use a credit card that helps you sve up for frequent flyer miles
Food Hacks
Plan your meals and cook at home
Shop with a grocery list and do not get tempted by sale items
Shop at local markets for cheaper prices
Buy items in bulk and split with friends
Store ingredients correctly and reduce food wastage
Freeze ingredients / cooked meals before they spoil
Reuse the remains of your food ingredients / leftovers for your next meal
Learn how to use a slow cooker
Look for recipes that do not require obscure ingredients or out-of-season items
Bring your own reusable bags to carry your groceries to avoid any additional costs
Fashion Tips
Look for clearance sales / end-of-season sales
Check out local flea markets / second-hand stores
Shop for clothes that can be mixed-and-matched
Get wardrobe staples / basics that will never go out of style (you'll never go wrong with a LBD little black dress)
Shop with a list and do not get tempted by sales
Sign up for newsletters to be notified of the latest sales
Join the Sell / Swap groups
Nike Upcoming New Releases
Presenting to you the launch calendar for Nike's upcoming new releases! Find out more and earn 11% upsized Cashback via ShopBack>>
*11% upsized Cashback till 31 August (was 2%)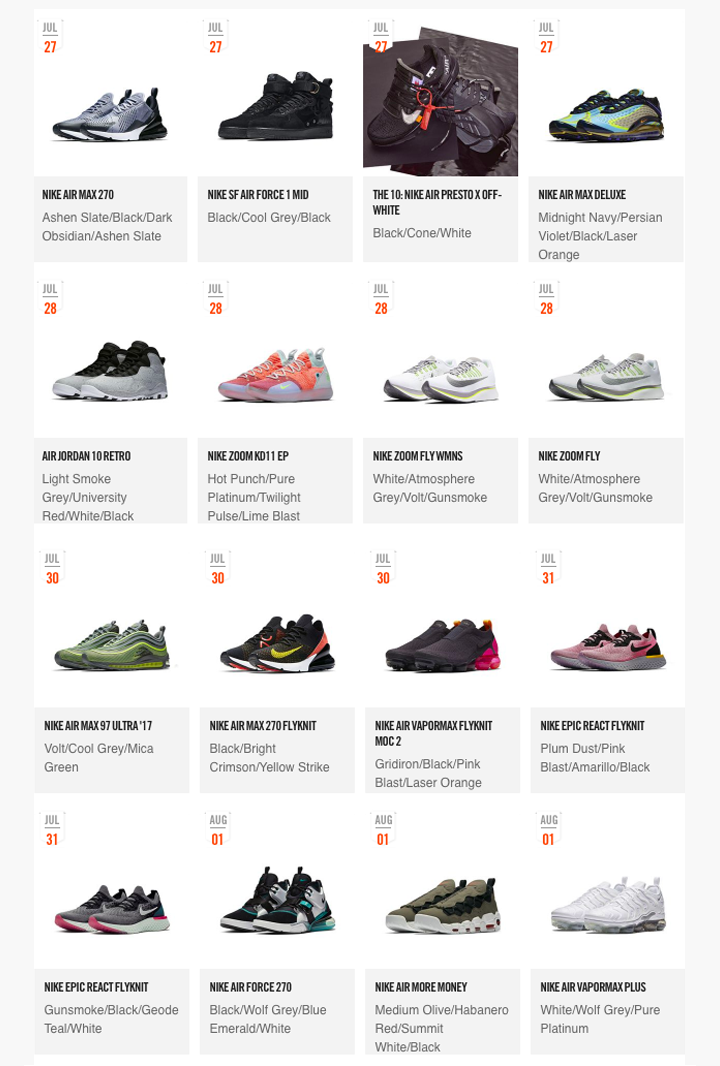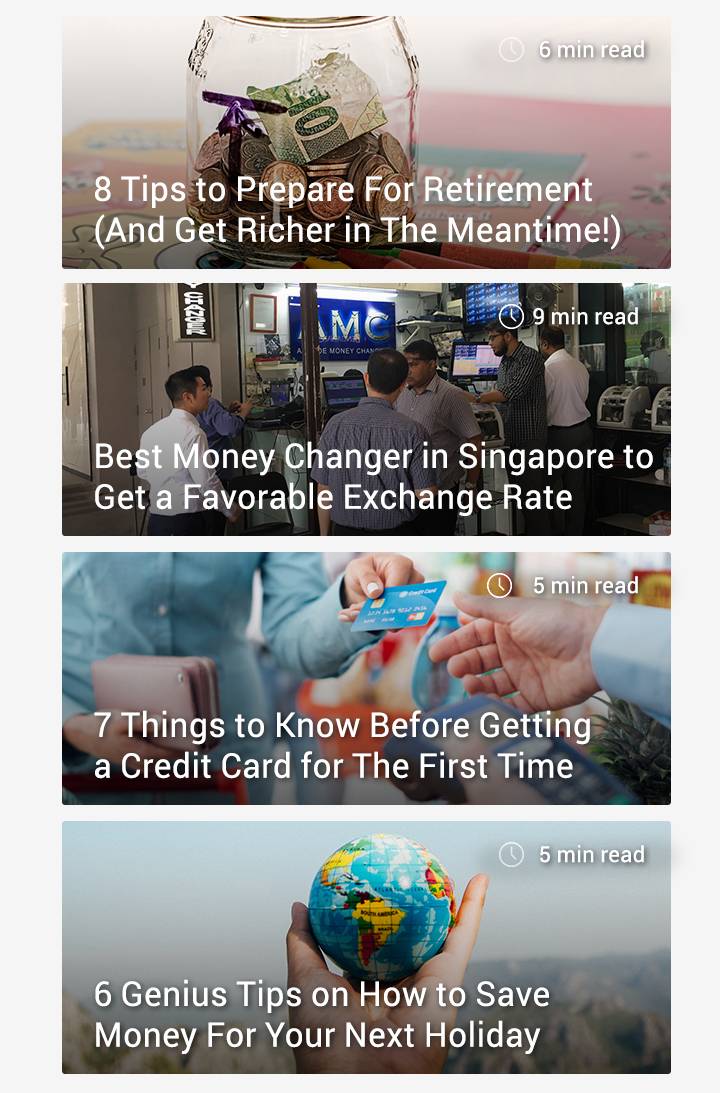 Learn The Smarter Way From The Blog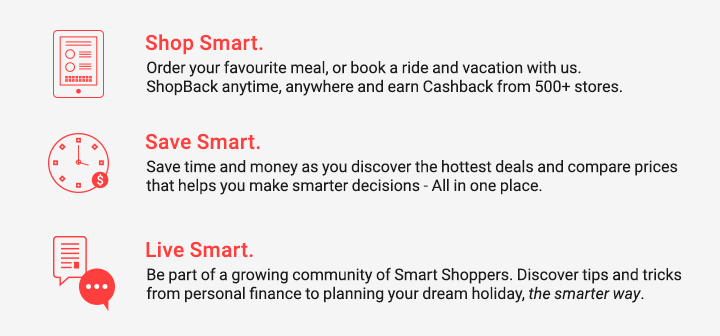 Forget about getting payday loans. Spend your paycheck wisely with these exclusive payday promotions from ShopBack Singapore!
Pay Day is finally here! It is perhaps THE one day that most of us look forward to every month, without a doubt. Alas, payday is also the day whereby you get to enjoy a fleeting moment of richness before the reality of having to pay bills, loans or insurance sink in.
That aside, the reason why most of us look forward to payday is mainly because it means more cash on hand for us to buy and indulge in the things we want! This means having the monetary means to dine at that particular cafe, book that long-awaited holiday, purchase a wardrobe full of clothes or stock up on your day to day necessities. Of course, all that spending might leave you relatively broke weeks before the next payday. Instead of raking up high credit card bills or getting a payday loan, ShopBack Singapore offers you incredible payday offers that will really stretch your dollar! Here are some ways you can really maximise your paycheck without squandering it all away even before the end of the month!
Book your entire holiday package, from flights to hotels through ShopBack Singapore
There is nothing more gratifying than finally booking that long-awaited trip after payday. To make the most out of your holiday, simply make use of flight booking sites such as Expedia and Trip.com to search for the best flight ticket deals! Moreover, knowing that payday is the time whereby most people are likely to be checking out flight tickets, there are regular payday offers for you to snag even cheaper flight tickets!
The next step that follows after purchasing your flight tickets would be to look for accommodation. With hotel booking sites the likes of Hotels.com and Booking.com, you can easily browse through numerous accommodations, ranging from luxury and boutique hotels to hostels and bed & breakfast. Similarly, keep a lookout for exclusive payday promo codes while searching for your holiday accommodation. That way, you will still have some leftover budget for shopping on your holiday!
Enjoy convenient delivery and discounted prices when you shop for your groceries online
With payday, it also signals the time for you to start stocking up on your groceries and household necessities. Instead of lugging all your heavy groceries and household essentials home, why not have your groceries delivered conveniently right to your doorstep? Shop for all your groceries and household essentials with honestbee and GoFresh. In addition to the convenience, you can enjoy discounted prices on your household purchases thanks to the regular payday discounts! This is definitely a privilege you get to enjoy simply by shopping for all your groceries and household essentials online!
Instead of splurging on an expensive meal, why not enjoy an equally delicious meal right in the comfort of your home?
Rather than spending your paycheck indulging in an expensive meal and having to brown-bag your lunch till the next payday, you can still enjoy an exquisite and delectable meal without having to burn a hole in your pocket! Dining reservation apps the likes of Eatigo allows you to enjoy incredible discounts on your food bill when you head down to the restaurants at certain timings. Likewise, tuck into mouthwatering meals in the comfort of your home with food delivery services such as Foodpanda and Deliveroo. The best part is that you can make use of various payday codes available to enjoy great savings on your meals! Essentially, you get to eat more while paying less!
Keep your eyes peeled for online payday sales on your favourite fashion shopping sites!
Of course, there is nothing like engaging in some retail therapy once payday is here. Thanks to the numerous online fashion shopping sites such as Zalora and ASOS you can easily shop for the latest fashion wear! Additionally, browsing and shopping online is much more convenient as opposed to jostling with the crowds at physical stores. Furthermore, these online fashion shopping sites offers numerous payday codes so that you can maximise your paycheck and stock up on more new apparels!
Similarly, payday also means that you can finally stock up on new shoes or makeup products! Together with payday sales on fashion apparels, there will definitely be exclusive payday promos on all your favourite accessories as well. Perhaps your work shoes are starting to wear off, simply check out Melissa Shoes for a new pair! Or say you are considering trying out that bold red lip colour for work, simply check out the range of lipstick and makeup products on Sephora! With the various payday discounts, you can get a new look without having to spend all your one month's paycheck!
After all that hard work, it is time to treat yourself with a spa or engage in fun activities!
Pay less and enjoy more with relaxing spas or fun activities! Thanks to Fave by Groupon, you can get the best deals in town on your favourite lifestyle activities. Whether you are looking for a Balinese massage or planning to try Go-Karting, you will certainly enjoy guaranteed savings. If you are worried that you might end up spending your paycheck, fret not! There are plenty of payday promos and deals available so that you still have some leftover cash to put into your savings!
We know you look forward to payday every month. That's why ShopBack Singapore is giving you these amazing payday deals!
By now, you would definitely be aware that ShopBack Singapore is committed to ensuring that you get the best deals on your lifestyle essentials and wants. And there is no better way to ensure that you get the most savings than giving you cashback on all your purchases! When you shop at these merchants through ShopBack Singapore, you are essentially getting your money back for every dollar spent! With the plethora of payday coupons that you could use for all your online purchases, that gives you even more reason to look forward to payday!