Flowers - Make your mom feel special with some flowers to brighten her day
Discover Gifts For Mom Below $300
Take Mom Out For A Day Of Fun Activities
Dining / Reservations - Take Mom Out For A Nice Meal
Food Delivery / Groceries - Prepare A Special Meal For Mom
Marketplaces - Find A Gift For Mom On A Budget
Travel - Book A Staycay Getaway With Mom
HungryGoWhere Mother's Day Deals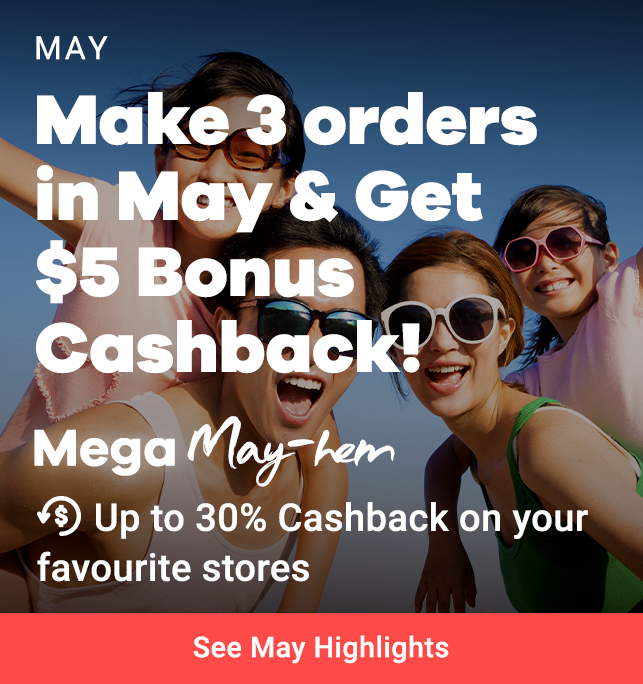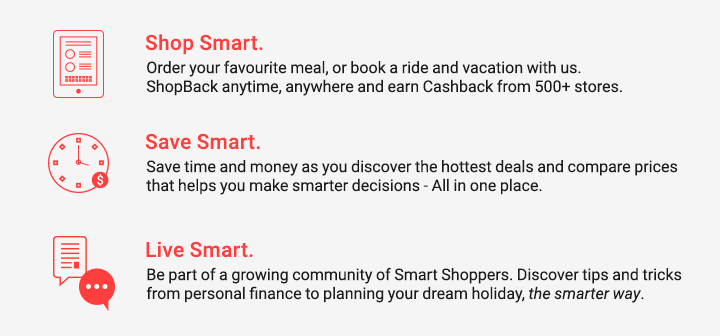 All that I am, I owe to my mother - The Mother's Day promotion worth your mom's while!
We understand the dilemma, the confusion, the pain. In your typical shopping malls, store after store are selling so many different Mothers Day cards, Mothers Day cakes and presents… and on and on it goes. How many times have you come close to giving up, just like that? But no worries, because at ShopBack Singapore we've got plenty of Mother's Day gift ideas just for you and your mom - ranging from beauty and fashion to home and living! These Mother's Day deals would be absolutely perfect for the wonderful indulgence your ol' mom so rightly deserves.
'I'm not a regular mom, I'm a cool mom!' Well, ShopBack Singapore's beauty treats and Mother's Day special offers would be just what your mother is looking for!
In the classic movie Mean Girls, Regina George's mom is astonishingly young looking for her age. And of course, which woman doesn't want to look fresh and youthful even as she transcends the mysterious sands of time? If your mom is a beauty buff in her own right, she'll be sure to love what we have in store for her! No matter what she may be looking for - facial products, nails or hair - she'll definitely find what she'll need right here, right now! These Mother's Day promotions would be just right up her alley.
Check out firm beauty paradise, Sephora (get 10% cashback!) for awesome facial products that'll keep her complexion smooth and incandescent - radiating the glow of love! Or if she's into smelling nice, sweet and fresh, immediately direct your mouse to StrawberryNET and Lazada Singapore, where beauty products and fragrances are going for a massive Mother's Day offer! But that's not all! Check out Ali Express for Mothers Day gifts and other greetings if you're all out of ideas.
Style up a storm with a whole host of fashionable Mother's Day special offers up for grabs.
Remember the movie Freaky Friday where the daughter and mother swapped bodies and clothes and tried to live each other's? Well, now you can do that too - kind of, not that extreme, of course. No matter who your mom is or the profession she's in, she deserves to be dressed up to the nines. And with the Mother's Day Singapore promotions, you can easily get her that blouse or pair of shoes she's always yearned for! Check out the many fashion stores for drool-worthy and appropriate outfits, or for the perfect pair of heels! Or perhaps she's a busy go-getter. In that case, online shopping at ShopBack Singapore has never been so easy - spend a few moments in front of the computer and let your mommy dearest add whatever she wants into the bag. And you pay for it. What? For all of the years and love invested in you, it's completely fair, right? Just a hint - you get cashback when you purchase through us too!
Experiencing new motherhood? Pamper your little bundle of joy with these Mother's Day promotions just for you!
If you're a new mother celebrating your very first Mother's Day, then this occasion would definitely be extra special to you! There's nothing quite like children to help you experience emotions and wonder you've never felt before in your life. And now, with ShopBack's Mother's Day deals and special offers, you can be rest assured it'll make parenting just slightly easier!
With Fave, you'll get Mother's Day promotions up to 51% off for maternity and baby-based items! This is not inclusive of the cashback you're privy to with ShopBack Singapore. Get on board now - what exactly are you waiting for?
A house is not a house without a home - fill your space with love, growth and warmth!
It was probably your mom that turned a pretty much nondescript house into a bubble of love and comfort that you're so used to today. After all, a house is just another house - but a home is what really matters. Therefore, express your deepest and utmost gratitude with a few quality items in the Mother's Day special offers section to spruce up your home - your mom would definitely thank you for it! Head over to the republic of quirkiness - HipVan - to find the choicest bits and bobs that would make a statement in your home!
Have an absolutely breathtaking Mother's Day 2020!
Of course, that's not all! Keep checking this page for the deals would be constantly be refreshing - every Mother's Day promotion will keep getting better. Have fun picking out the best things for the sole soul that means the most and loves the most in your life, while getting your cash back! Have a great Mother's Day, folks!