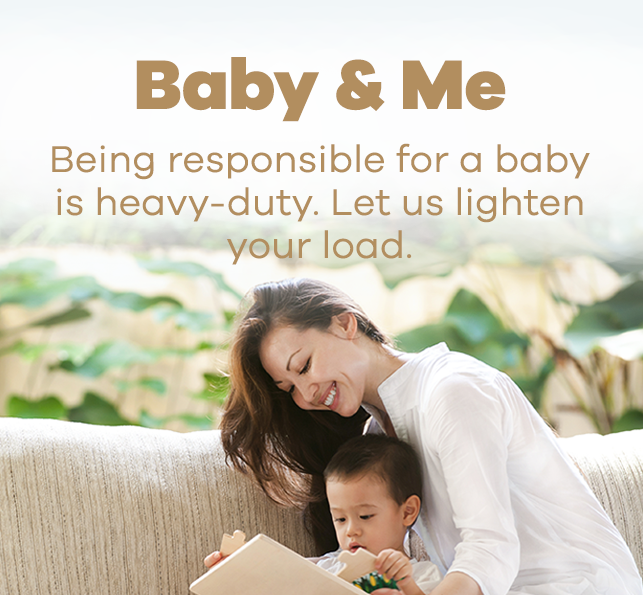 For Moms and babies - all the best offers online!
Parenthood is a very expensive endavour. You are introduced to a whole new world of expenses. When you're dealing with kids, skimping is rarely ever an option. Parents would always want the best for the development of their child be it comfort, nutrition or whatever needs a parents' child might need. ShopBack is here to help parents do just that by helping them save on as many of their spending as possible via Cashback rewards and the latest codes.
Updates on the latest baby clothes sale!
Doll up your little one with the help of ShopBack and you might be able to score some great discounts! Stores like Carter's and ASOS has plenty of choices for you to dress up your kid regardless of age-group. From toddler to baby clothes, shoes to jumpers, everything is available so you won't be left wanting. Or howabout getting matching mum and baby outfits - that would be the cutest thing ever! So go ahead and lookout for the latest promotion at ShopBack now!
Looking for baby shower gifts?
Baby showers are getting increasingly popular these days. And one of the most practiced customs of a baby shower is the act of gift giving. So if you are wondering on what to buy for a baby, look no further than ShopBack! If cost is an issue, you can definitely find some great ideas in one odf the many promotions that ShopBack regularly features. If cost is not an issue then you can have a ball of a time browsing through all the stores available at ShopBack that sells baby stuff.
As parents, there are just some things you just cannot do without. No matter how high these recurring expenses are, there's simply no way around it. So if you're ever on the lookout for things like milk powders or diapers on sale, be sure to swing by ShopBack because this is where all the updates happen. ShopBack understand the love between a mother and child and are more than happy to help!
Save everytime you get mother and baby essentials !