How to Maximise Your Leaves & Budget - The Smarter Way
We've almost hit the half year mark of 2018, and you still have 6 public holidays left to maximise your leaves. In order to help you do that, we calculated the optimum number of leave days you can take for maximum days of holiday. In summary, you can take minimally 13 days of leave for 35 days worth of holiday including weekends, not so bad huh? We've also did some extra research on the cheapest destinations that you can book now. Here are our top 3 destination recommended for each long weekend holiday.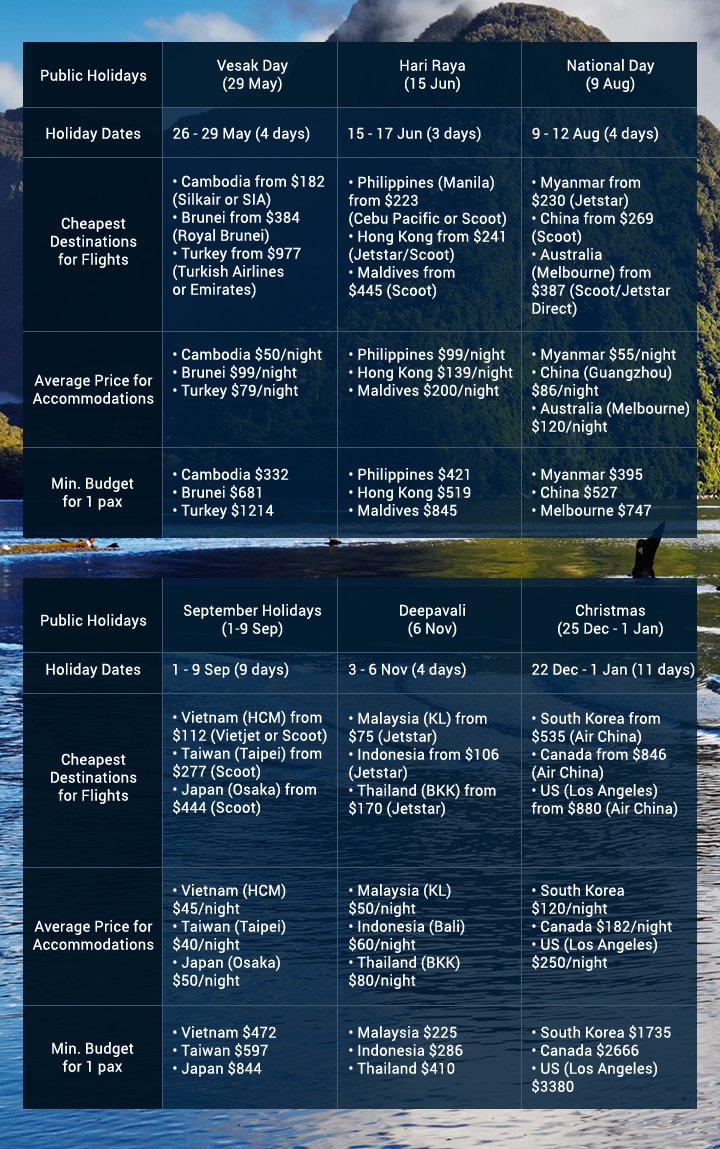 **Please note that prices are subjected to fluctuations. Accommodations are calculated per pax and using the average price for standard hotel rates. You can significantly bring down the total cost if you can get more friends to travel together and/or stay in budget hostels. Airline prices take into account both budget and standard airlines, long-haul flights may include 1+ stop.