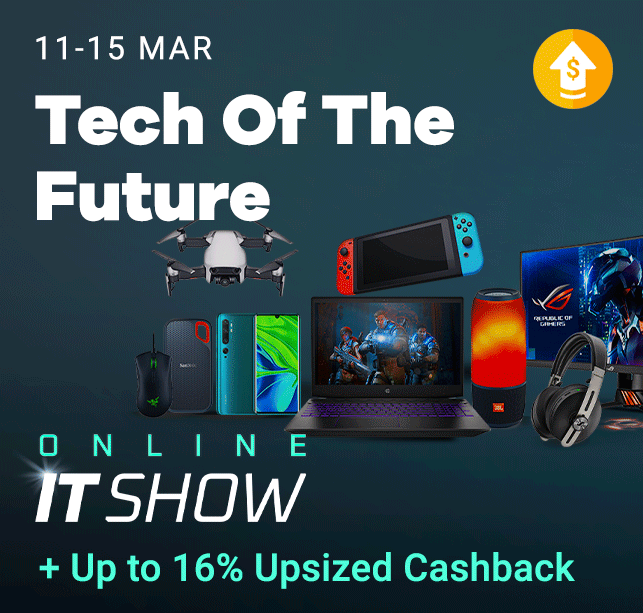 Don't miss out the best Online IT Show!
Lucky Draw Terms & Conditions
- Valid for all ShopBack users.
- No opt-in action required, however users who wish to opt out of this lucky draw can reach out to our Customer Service team.
- Every $400 spent = 1 chance. Spendings can be accumulated and user's total spendings made from 11-15 Mar through ShopBack will be collated.
- Draw will happen on 31 Mar 2020 and winner will be announced on ShopBack's Facebook page. Winner also be contacted via email.
- ShopBack user must clickthrough ShopBack to any store and buy within the same window to qualify. Only successful and valid orders are eligible.
- Untracked orders (i.e. missing cashbacks) will not be taken into account.
- As this is a lucky draw, prize won cannot be exchanged for another product or cash.
- Store's terms & conditions apply. ShopBack will not be held responsible or liable for any any claims, damages, losses, expenses, costs or liabilities whatsoever resulting or arising directly or indirectly from the transaction.