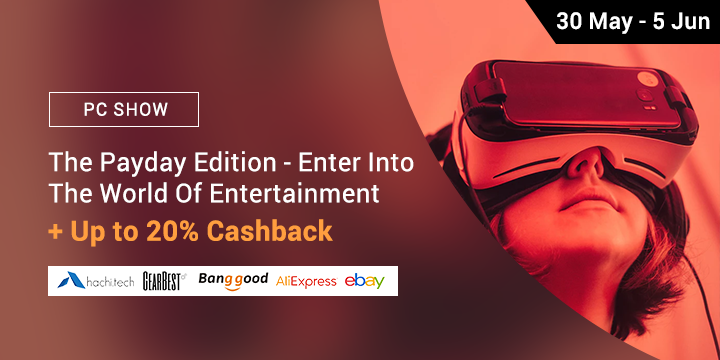 Best Deals
Shop from the comforts of your home for your favourite electronic deals and enjoy special Cashback and discounts exclusively online
Products #TrendingNow on Lazada*
*Please note that from 1 June onwards, Cashback for Lazada SG will be available via the ShopBack App only.
Here's 4 simple steps to ensure your Cashback is tracked:
1. Download the ShopBack App
2. Download the Lazada App (if you already have the Lazada App, please disregard this step)
3. Clickthrough ShopBack App to the Lazada App
4. Buy as usual and enjoy your Cashback

Official Stores
Your favourite electronic stores from A-Z
App Games
Compatible with ShopBack App only. If you have any other apps that you want to see on ShopBack, fill up this form to let us know!
Please log into the ShopBack App
Click on the I.T Show page
Click through the app deal of your choice (Please ensure you already have the app installed)
Log into your Apple account and make your in-app purchase as usual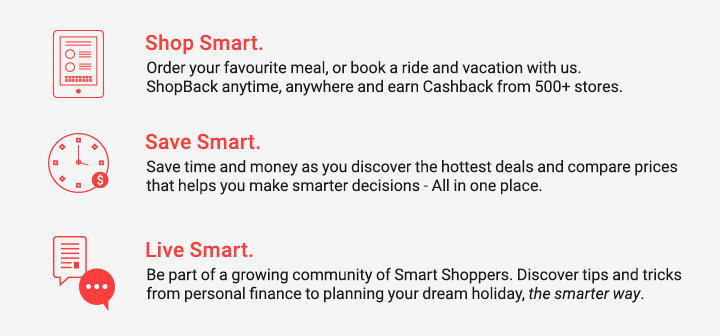 Selling Consumer electronics at cheapest prices with IT Show 2019
IT Show, PC Show, COMEX and SITEX are the 4 biggest consumer electronics exhibitions in Singapore, providing customers technology items of all types, from mobile tablets to gaming mice, at the most competitive prices and with the greatest promotions. The very best IT Show deals are plentiful, and with it running from 19-22 March 2019, at Suntec Singapore, at levels 3, 4 and 6, with free admission, from 12 to 9PM daily, you are always guaranteed to discover the very latest of consumer electronics. IT Show 2019 is that place of discovery, and that one-stop to meeting all your tech needs in a single place.
A lot of free gifts are offered at IT Show 2019
You can also receive the most useful and attractive giveaways from sellers of USB Thumb Drives, wireless computer mice, mobile phone screen protectors, webcams and more. You can even bargain for more gifts with every purchase. With big technology companies, including Apple, Microsoft, Lenovo and more, you will have an abundant range of the newest products and latest innovative items.
Great IT Show 2019 merchandise awaits!
You can find the elegantly designed ASUS ZenBook UX305, one of the many IT Show 2019 promotions available. Now available in Singapore, you can soon be the proud tech lover of the World's slimmest 13.3-inch ultraportable laptop. Not only are getting the very best of device portability, you are getting true power in its all-new Intel Core M processor, for that seamless multitasking prowess and a super-fast 128GB solid-state disk. You can find the best in ultraportable laptops with the powerful ASUS ZenBook UX305 and more at IT Show 2019. It retails at SGD 999 and is now available in Singapore at all ASUS authorised retailers and ASUS brand stores at Funan DigitaLife Mall, Sim Lim Square, VivoCity and the never-to-be-missed IT Show 2019.
ShopBack electronics and cashback deals
Or you can find the ASUS ZenBook UX305 at the dozens of merchant stores here at ShopBack! ShopBack has all the attractive products from the IT Show and more, all at similar promotional prices that scream "offer" like no other! Most of our awesome merchant sites are the same merchants featured at the biggest IT bonanza of 2019. The very best online stores like Courts, Challenger and Lenovo are just a small taste of what can enhance your IT Show shopping experience and beyond! But that's not all! You get Cashback on top of the great coupon codes and discounts above just by shopping through ShopBack Electronics. Get up to 3.0% Cashback at Courts on top of the promotions above, to keep shopping once you get home! Who said the madness at IT Show 2019 has to end?