iShopChangi Promos & Discount Codes 5 2018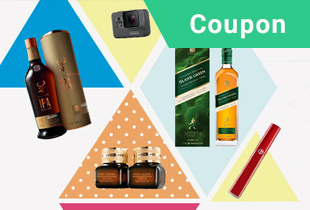 Changi Rewards Members: 15% off Monthly Specials capped at $50 for first 100 redemptions per month.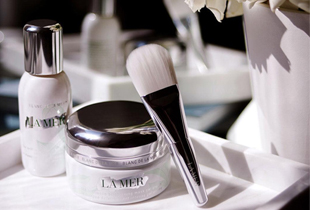 $10 off min $100 spend for iShopChangi new customers from 6 Feb - 31 Dec 2018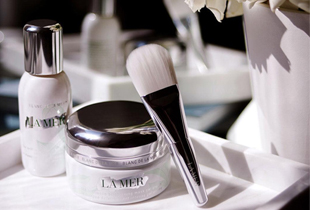 Love is in the air with up to 40% off selected items!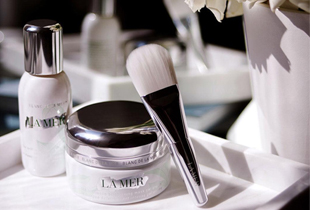 Enjoy Changi Rewards Members' Exclusive offers and privileges when you shop on iShopChangi.com
ShopBack must be the last link you clicked in order to get Cashback. If other website links are clicked after clicking through ShopBack, Cashback will not be tracked (E.g. coupon and deal websites)

If for some reason your payment made on merchant page has failed, do click through ShopBack again and re-do your purchases to ensure tracking is still active

Return to ShopBack and click through to the merchant every time you are making a new transaction.

If you are making 3 separate transactions on the merchant, you should click through ShopBack 3 times, each time before making a new purchase. For more details: www.shopback.sg/terms-and-conditions

To ensure that your Cashback is redeemable, please spend minimum $20.
Recent Articles
More about iShopChangi
iShopChangi, Online Tax and Duty-Free Shopping
Anyone who has travelled abroad here in Singapore, has had to pass through Changi Airport. Winner of "Best Airport in the world" for four consecutive years running, Changi Airport has a reputation for having excellent amenities, such as a free movie theatre, a PlayStation zone and much more. Food options are also plentiful and available no matter the time of the day to ensure that travelers on red-eye flights are not left grumpy and hungry.
Of course, one of the best perks available to travelers across the world is duty-free shopping, perfumes, cosmetics and of course, alcohol is available for purchase without any duties or taxes. This has proven to be so popular that DFS (duty free shopping) Singapore implemented a limit on the amount of liquor that one can buy and only if travelling in from other countries. Presumably, this is to prevent people from carting absurd amounts of alcohol from the airport to take advantage of its lower prices.
iShopChangi, as its name suggests is the online store for Changi Airport. Allowing for convenient online shopping while enjoying their tax and duty-free prices all, from the comfort of your own home. To top it off, iShopChangi often has exclusive, online only promotions! Add in the ShopBack exclusive iShopChangi promo code, iShopChangi voucher and ShopBack's cashback system, and you have a fantastic shopping experience with the best price guaranteed including cashback! How great of a deal is that?
Convenient Duty and Tax-free online shopping
iShopChangi is essentially a godsend to anyone who enjoys shopping online. Many premium and high-quality cosmetics and alcohol command a high price at shopping centres. iShopChangi gives flyers the ability to shop up to two weeks in advance, and a minimum of eighteen hours before your flight. So, this gives you the option of taking your time to decide what you wish to buy at the airport before you fly and you can choose to pick up your purchases before or after your trip. All purchases made are also backed by their 30 day money back guarantee which ensures that your satisfaction with what you buy is guaranteed since unlike most retailers in Singapore, you have a return policy available to you. You may be wondering, "Changi Airport is after all, an airport. Does it really have the same selection available elsewhere? Well, the answer is yes. iShopChangi has steadily expanded their selection over the years. Today, they have a wide array of items that rivals any departmental store.
Another big advantage to iShopChangi is that you can shop at any of the terminals and not just limited to the specific terminal that you would physically be at before a flight. This means you can browse a much wider range of goods to prepare you for your trip or indeed for anything that you would want to buy tax free when you return home to Singapore.
Shop with ShopBack for an iShopChangi promo
So, you've found and made all the purchases from iShopChangi and naturally, you want to use ShopBack to increase your savings. This is our quick and easy guide to get you ready to go in under 2 minutes.
Login to ShopBack with your existing account OR sign-up for a free ShopBack account.
Navigate to the iShopChangi merchant site.
Choose which ShopBack exclusive iShopChangi promo or iShopChangi discount that you want
Click "Shop Now," and let your browser redirect you back to the iShopChangi website
Shop as you normally would but remember, you must apply any relevant codes or promos that you chose from ShopBack
Cashback builds up automatically on your ShopBack account as you make purchases.
It's that simple. That is all you need to get a cashback while using an iShopChangi discount to save money. With ShopBack's cashback system, there are no hidden terms and conditions, no secret limit that you have to hit or deliberately obscure rules to weasel out of any cashbacks. It is all above board and not a scam.
ShopBack guarantees that all iShopChangi promos are the best you can find online and are backed by the safest and most secure transaction systems available. So, why not increase your savings, get some great, tax and duty-free shopping before you travel, while spending less and getting cashback with every purchase? Saving money and shopping at iShopChangi with ShopBack's cashback system is as easy as it sounds.
Stay Connected With iShopChangi
iShopChangi has a strong social media presence where they constantly post about new iShopChangi promos, exclusive online offers, news and information about any upcoming iShopChangi discounts. It is therefore, a good idea to follow them on social media. Their Facebook page is the quickest way to get to know about any iShopChangi promotions, collaborations and much more. Their Facebook page is also a fantastic way for you to post any feedback that you may have and, should you wish for any reason to get in touch with a staff member, to communicate with iShopChangi as well.
More Deals And Sales With ShopBack
Looking for more great saving opportunities? Be sure to head over to ShopBack's store directory page for a list of all available merchants for your convenience. Just like the awesome East Dane discounts, ShopBack offers amazing exclusive cashback opportunities and promo vouchers for all our merchants.
From great merchants such as the increasingly popular Fave to the highly popular Expedia, which you should absolutely use to book your flights and hotels whenever you are planning your next vacation or even a business trip, for great cashback and discounts in addition to using iShopChangi. You can most surely find discounts and promotions for a huge array of brands and services at ShopBack. So be sure to make your transactions through ShopBack for all of our great partners to not only enjoy our exclusive promotions, but to also get cashback for maximum savings.